The photographs speak for themselves, because our interiors can't really be described with a pen. Our ever-changing collection offers so much choice and diversity that you often can't even choose. Our showroom is rightly a candy store for adults.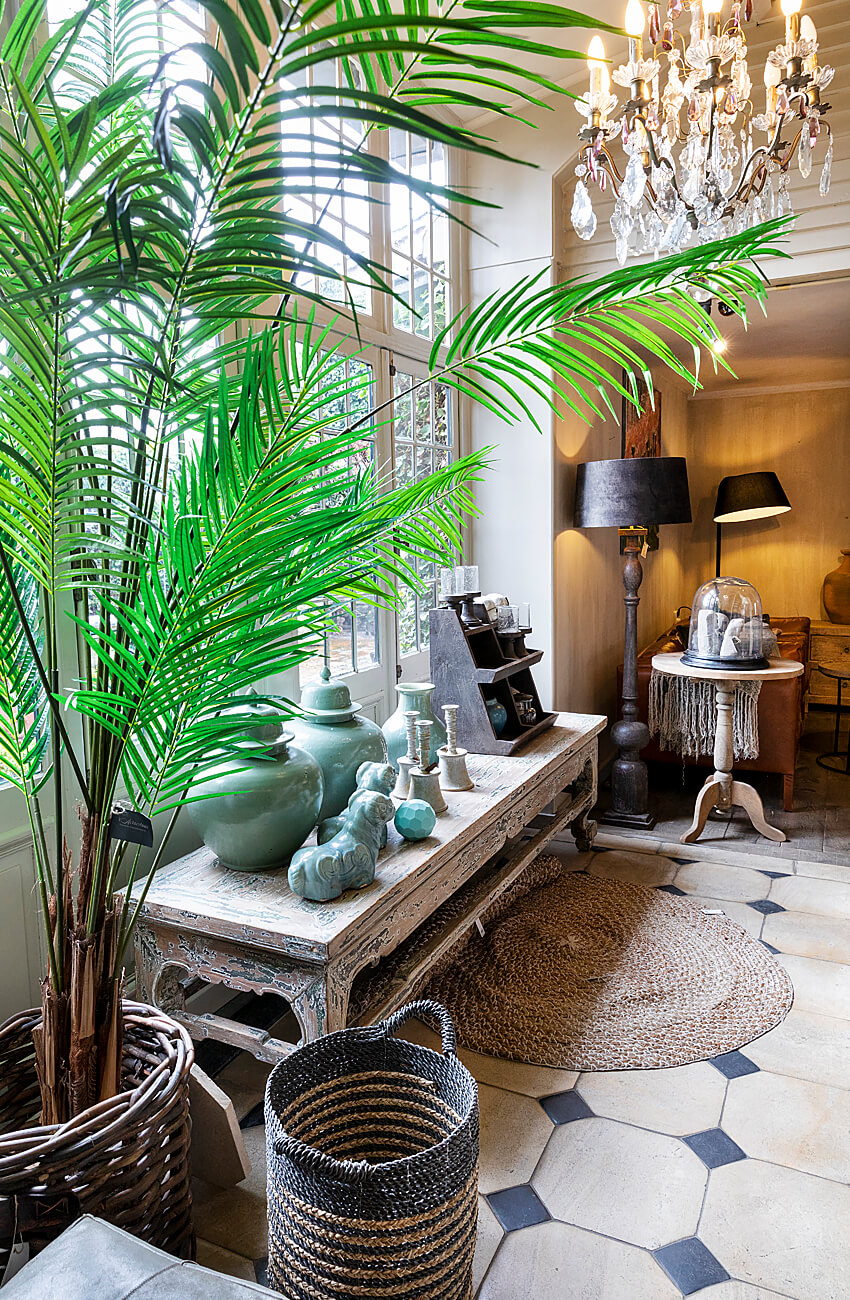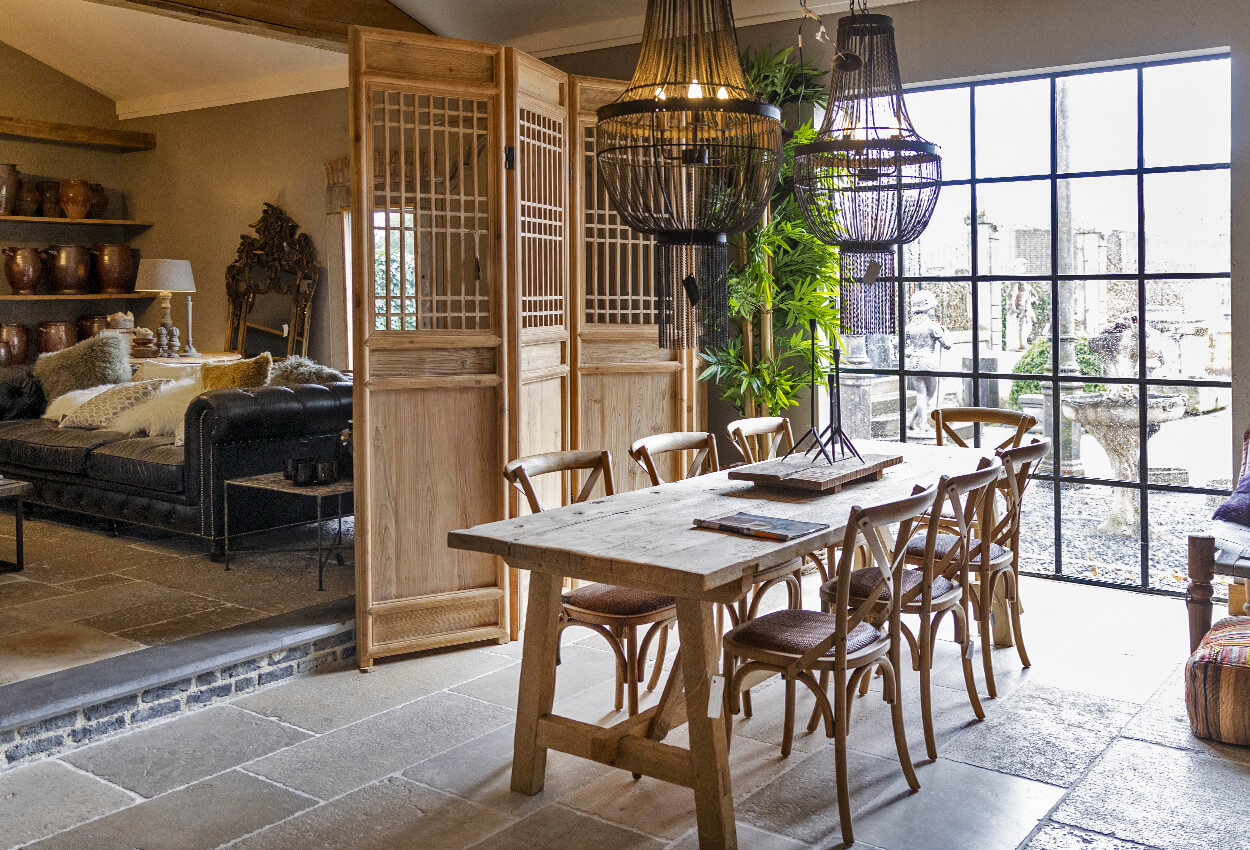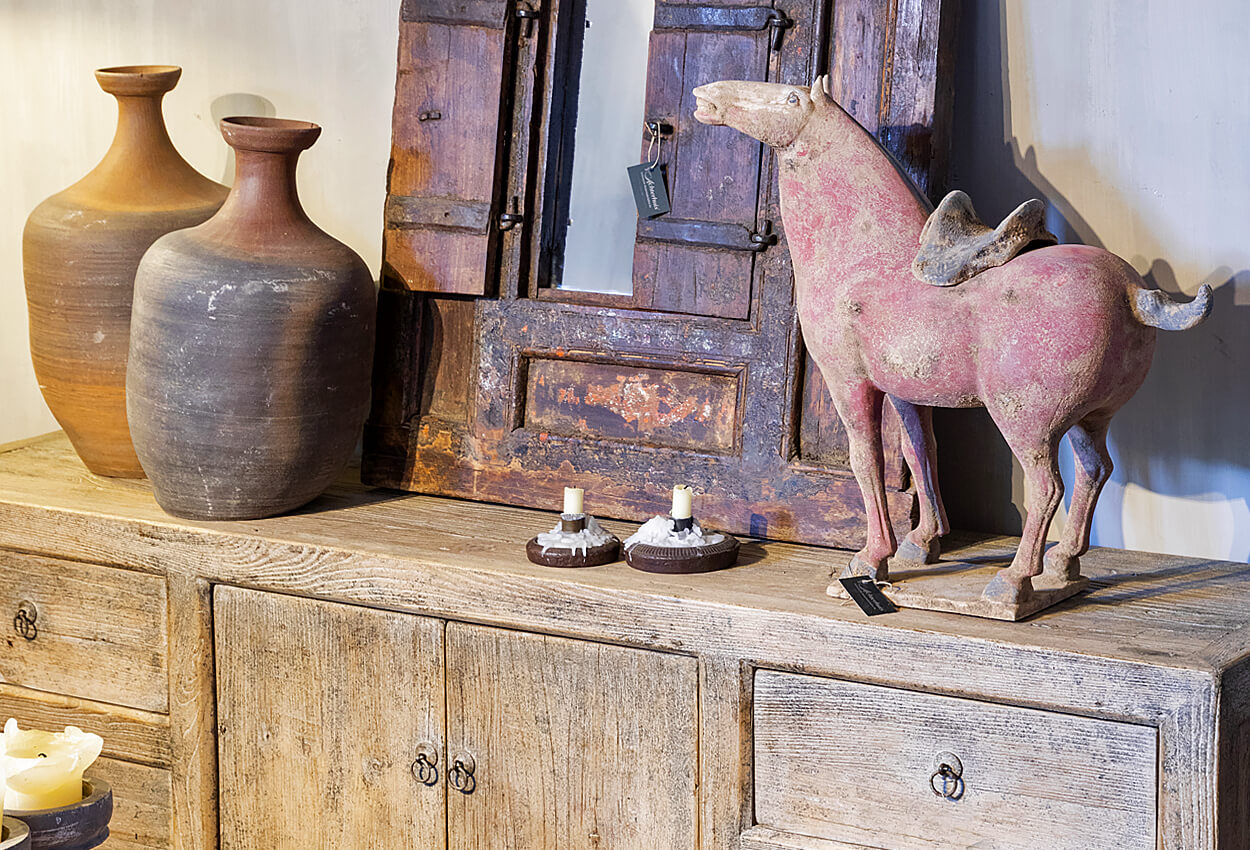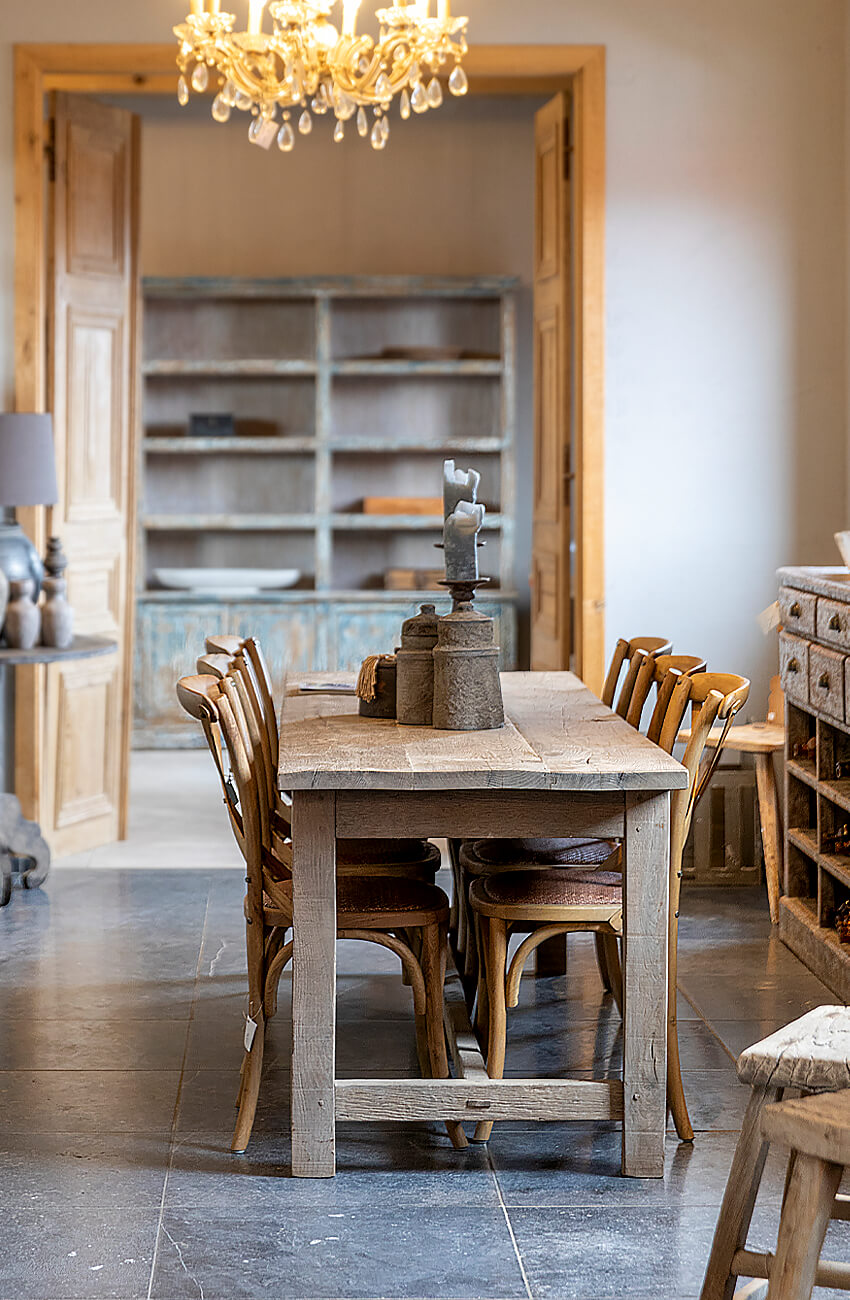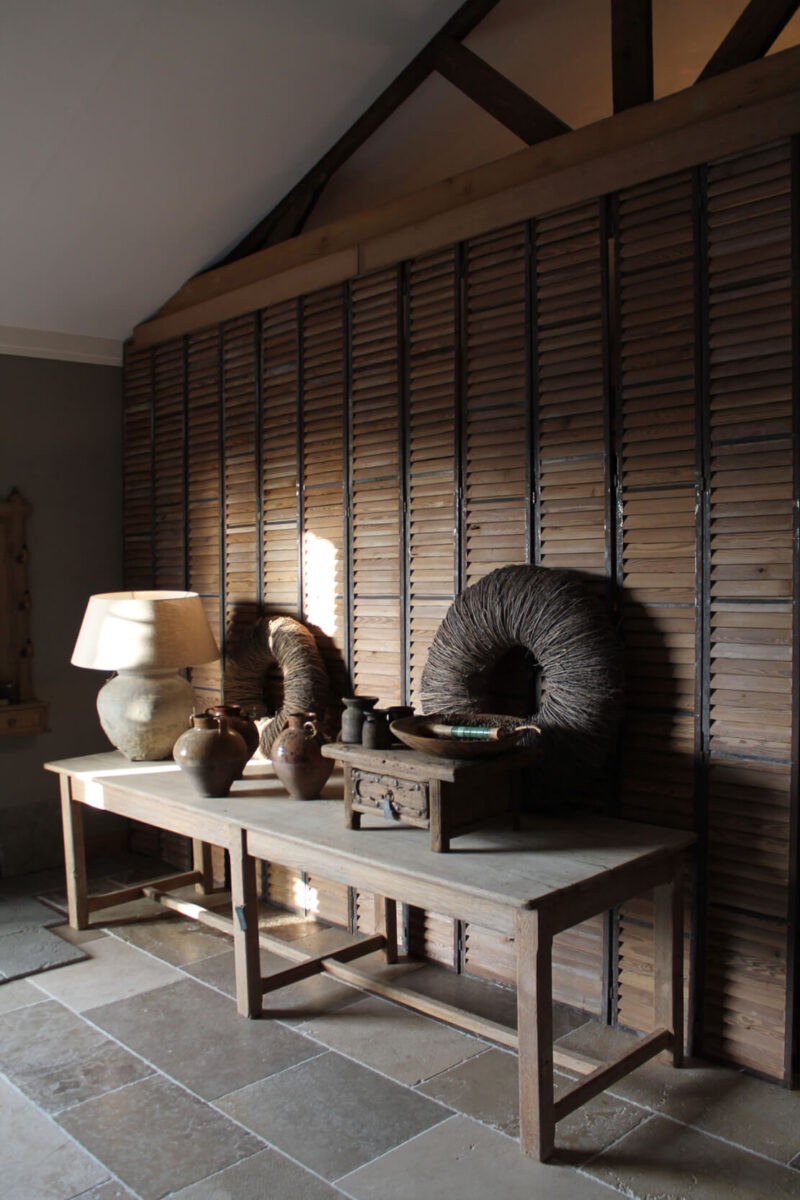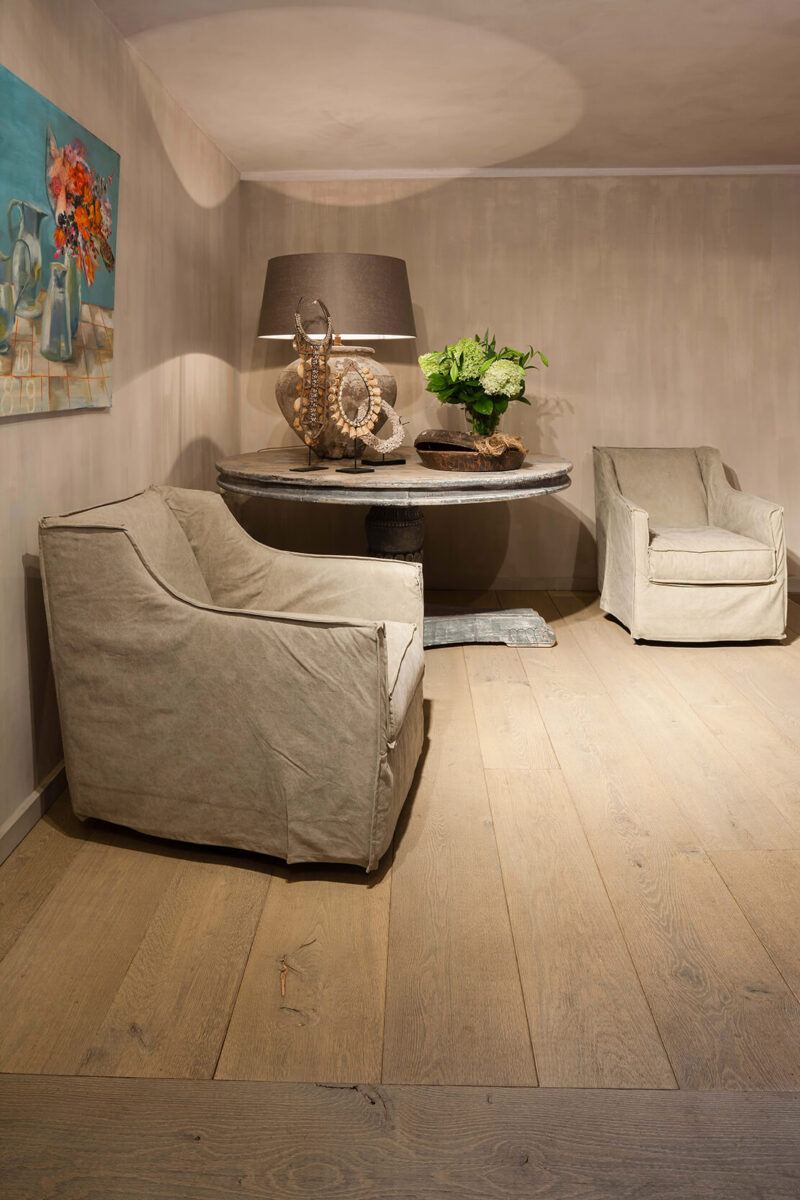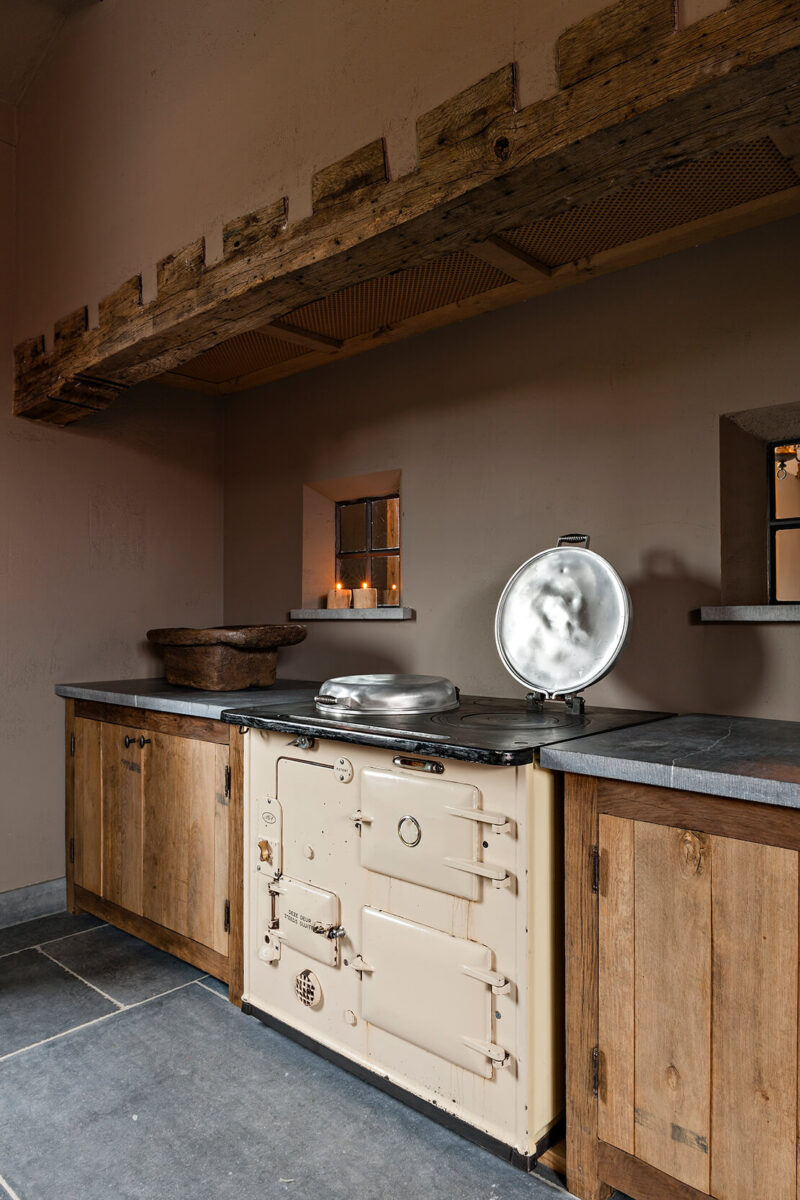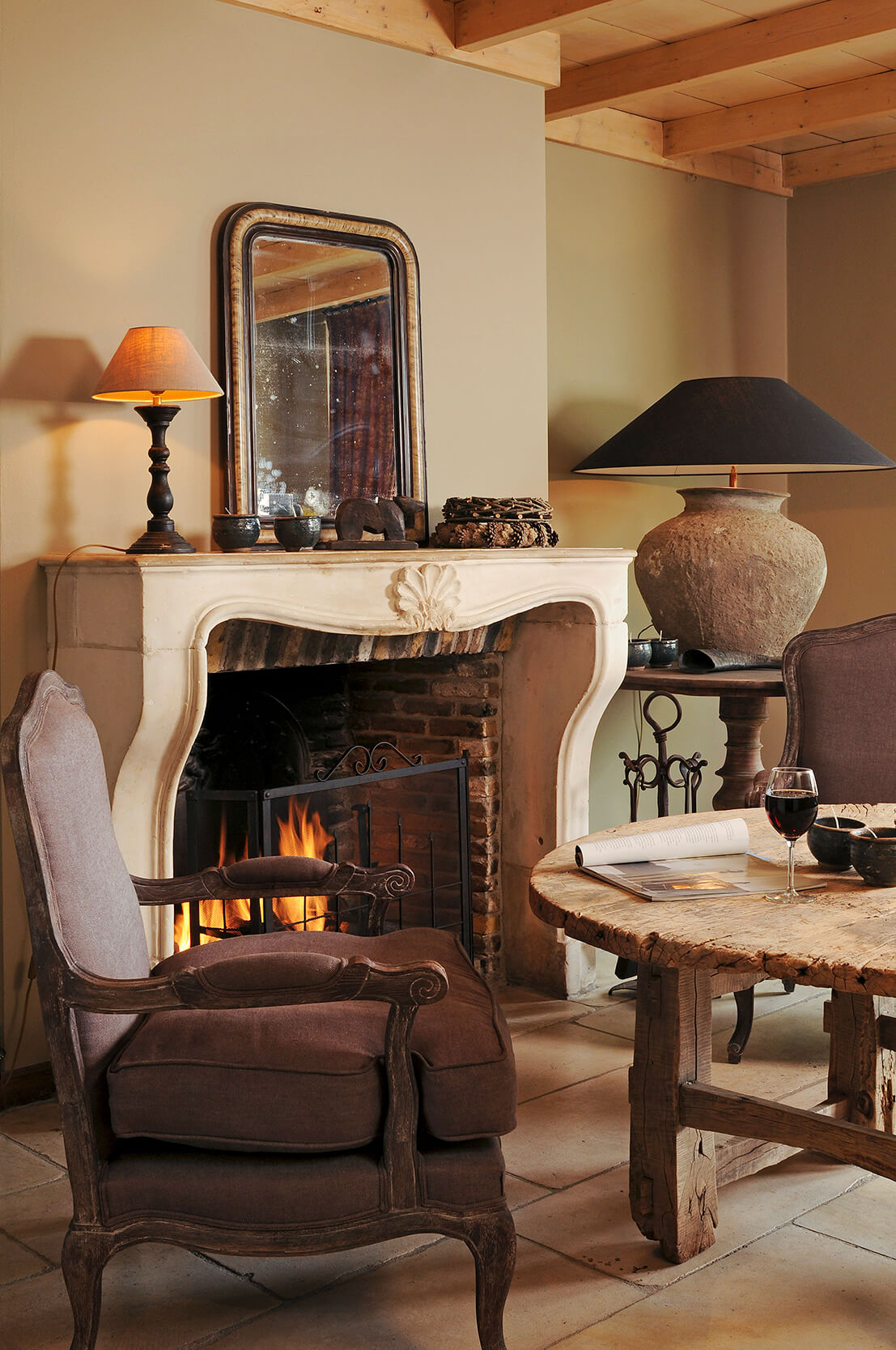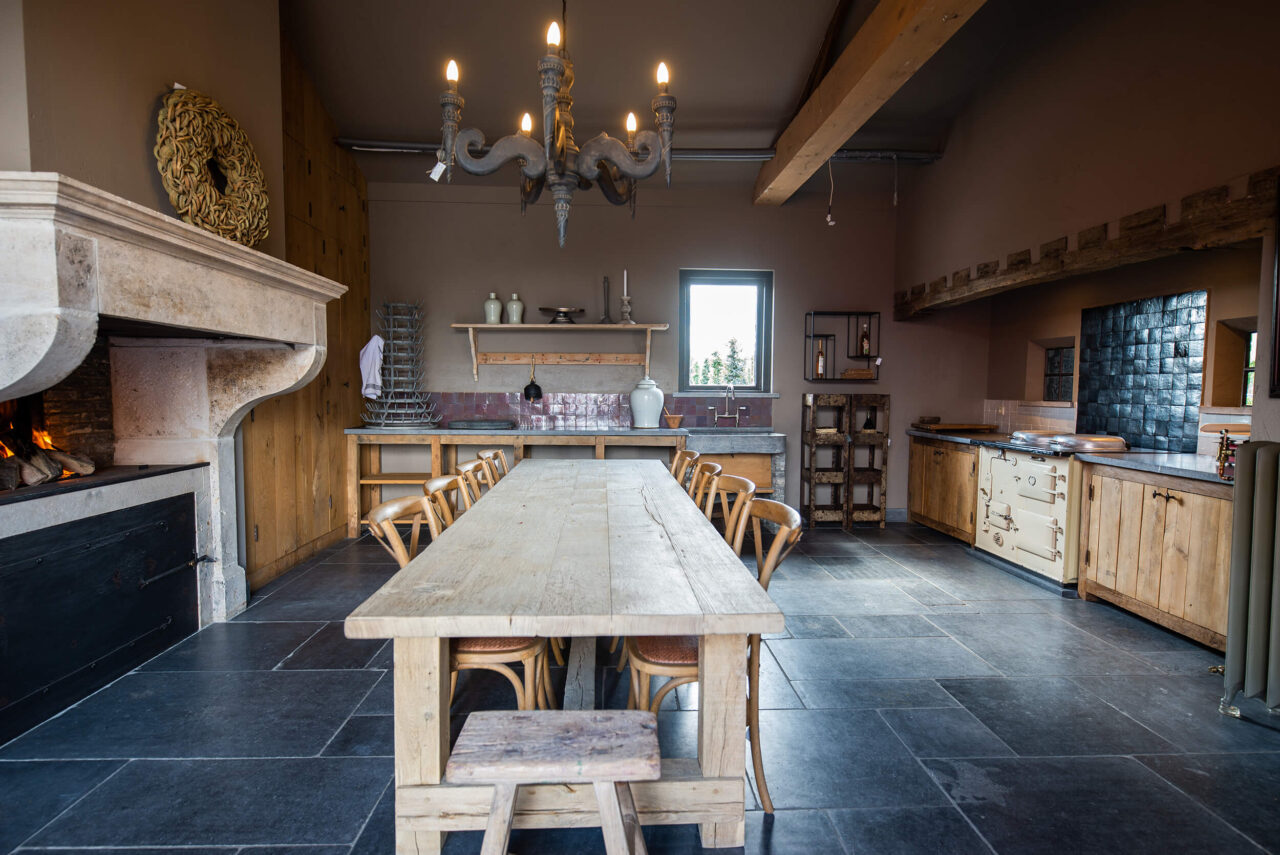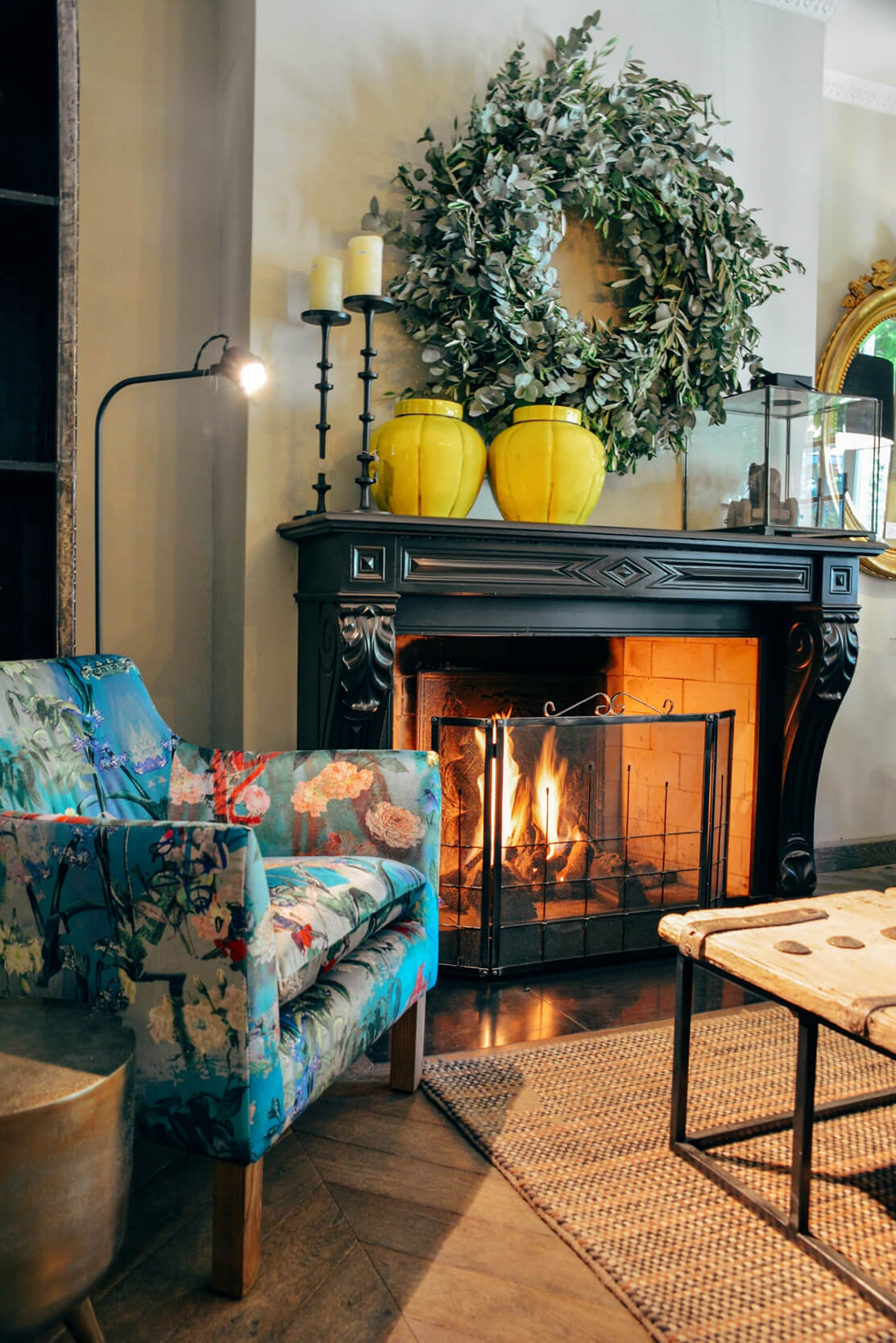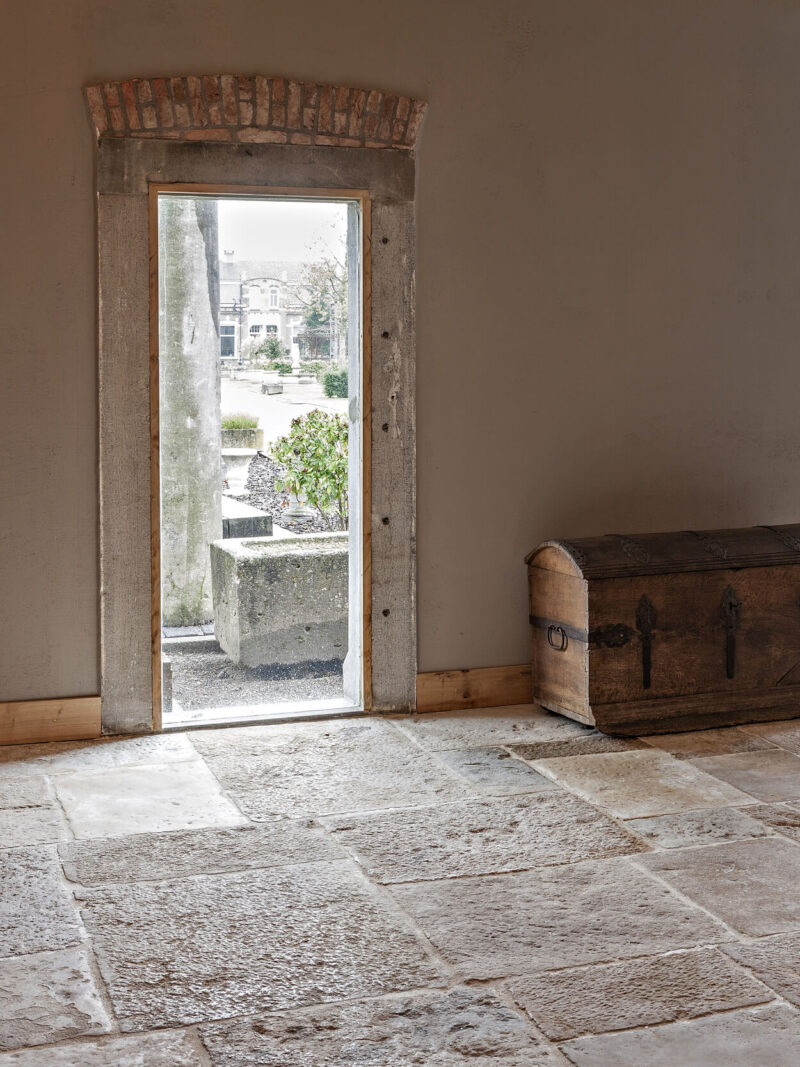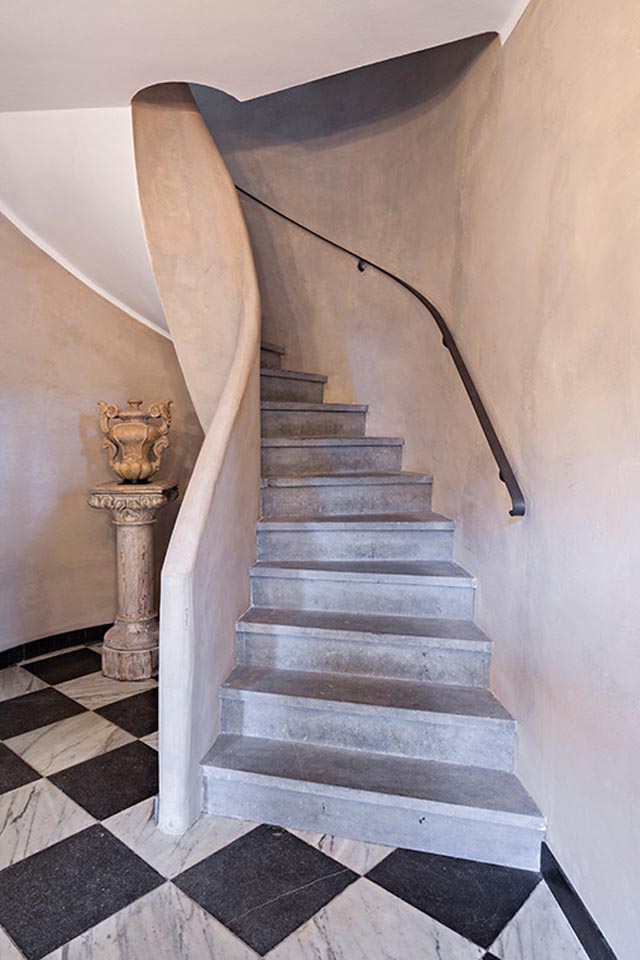 Be honest, this is fantastic, isn't it? Whatever route you take, in our showroom you'll imagine yourself time and again in a medieval castle with a different, unique story every time. Have you already set a date to visit us?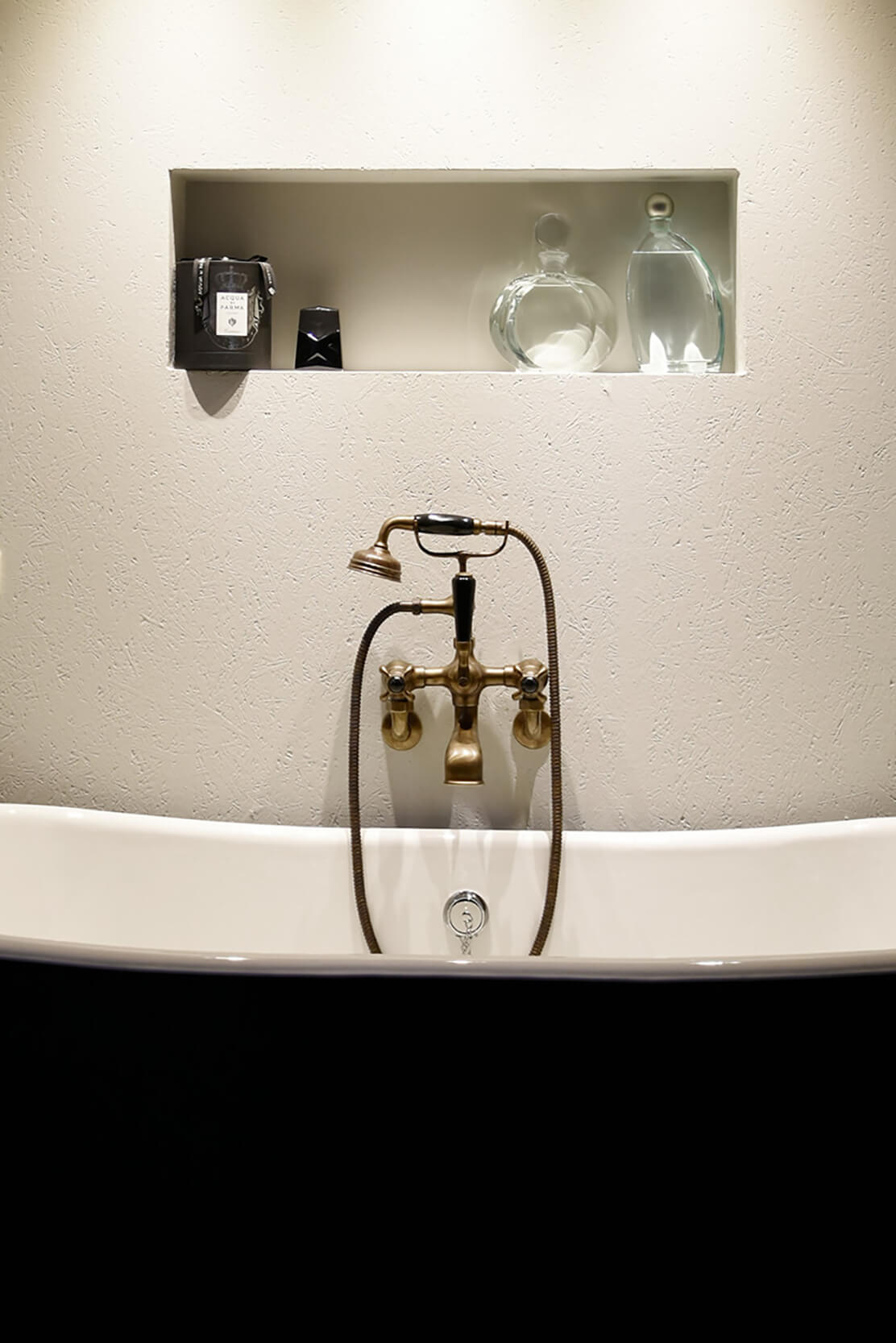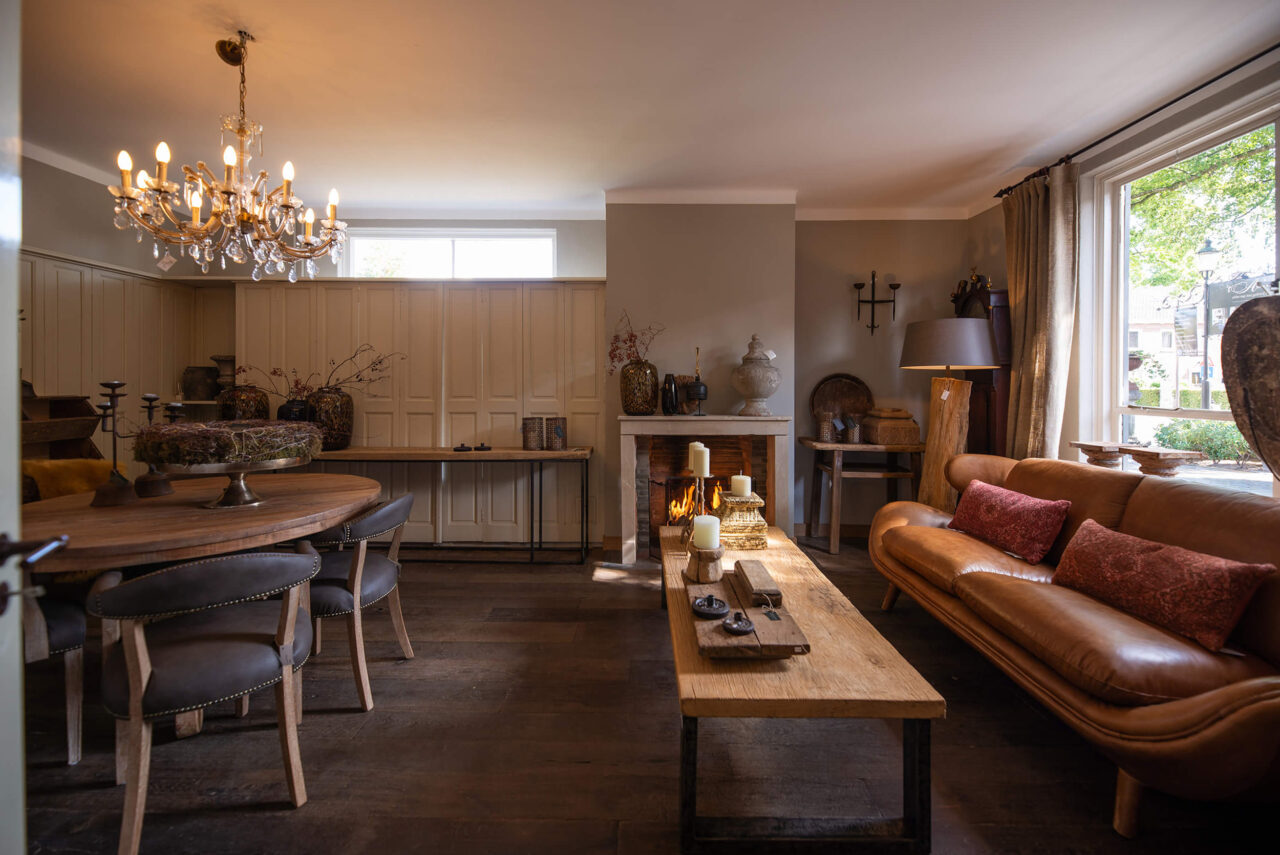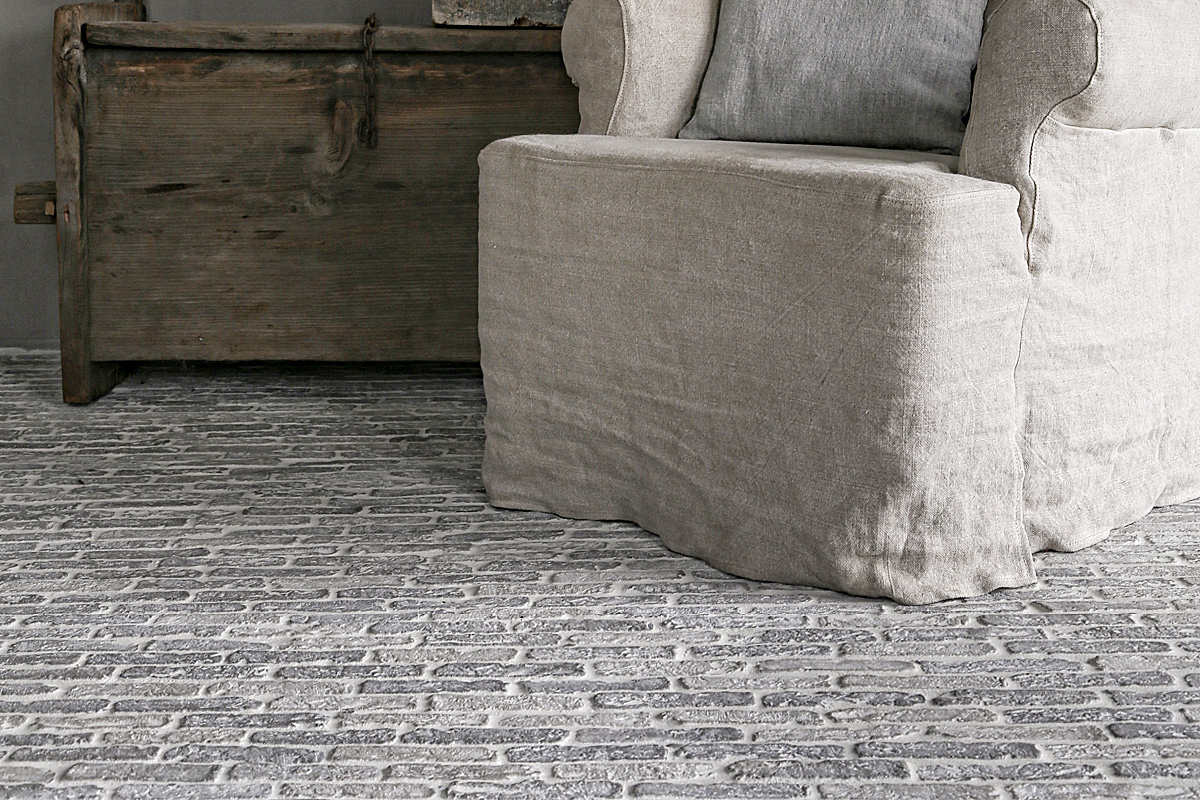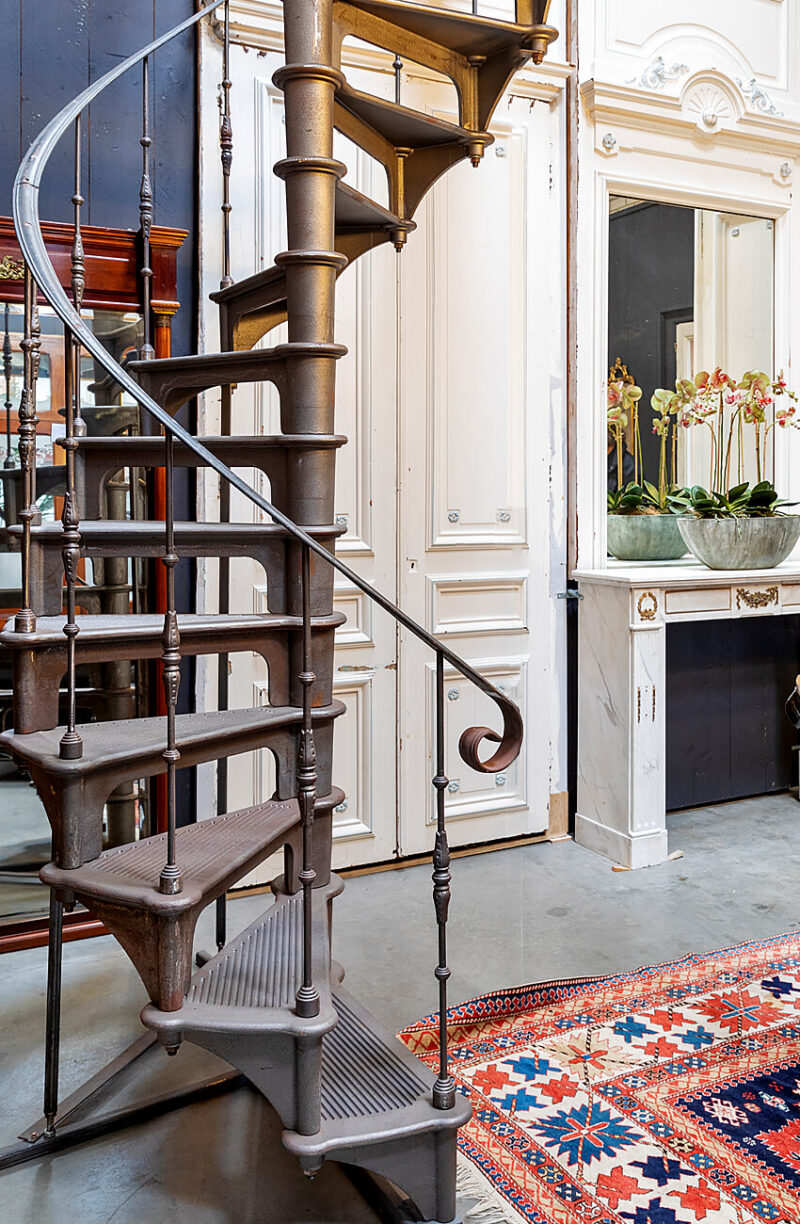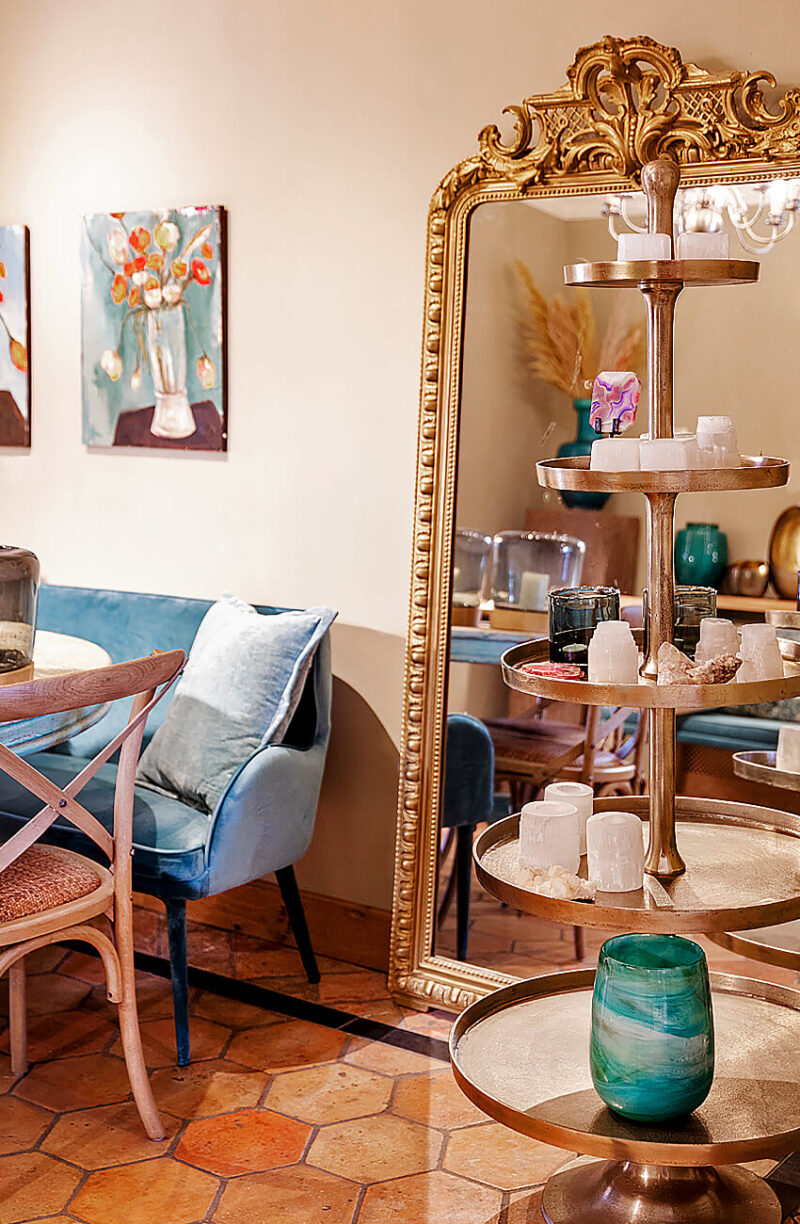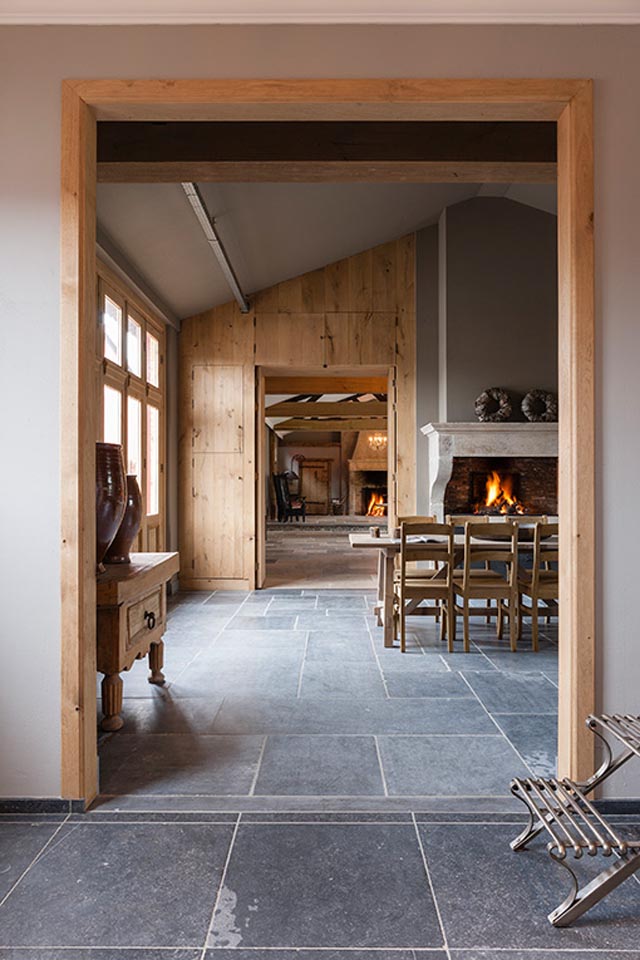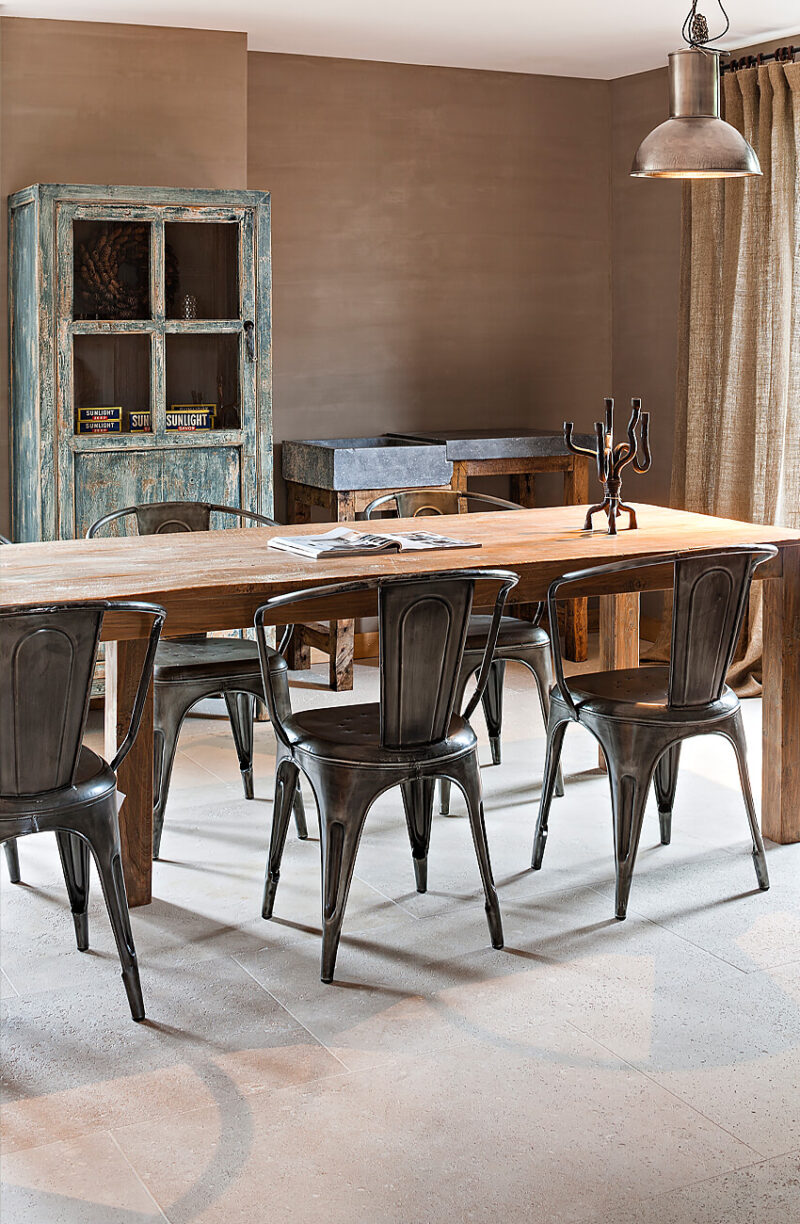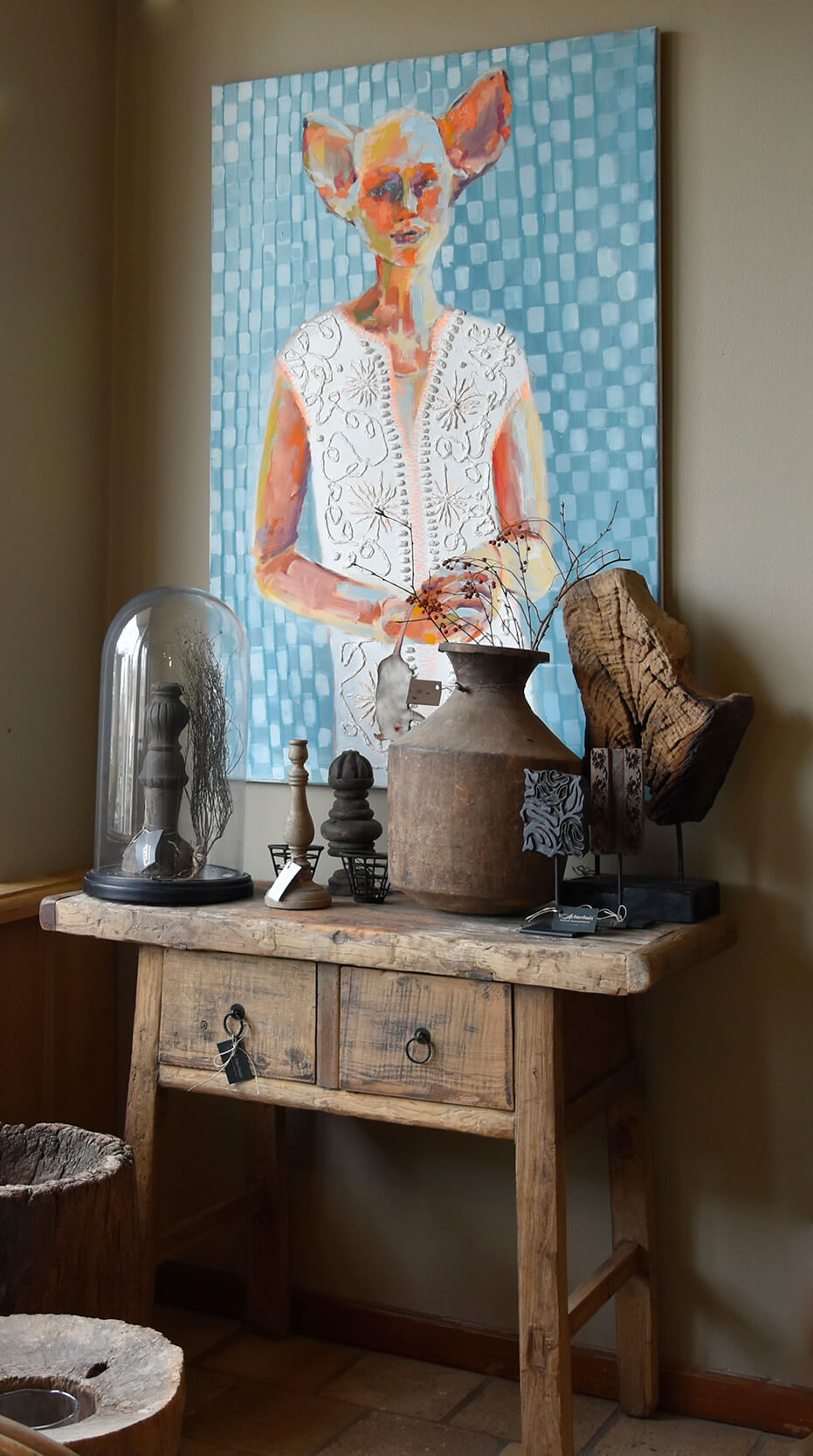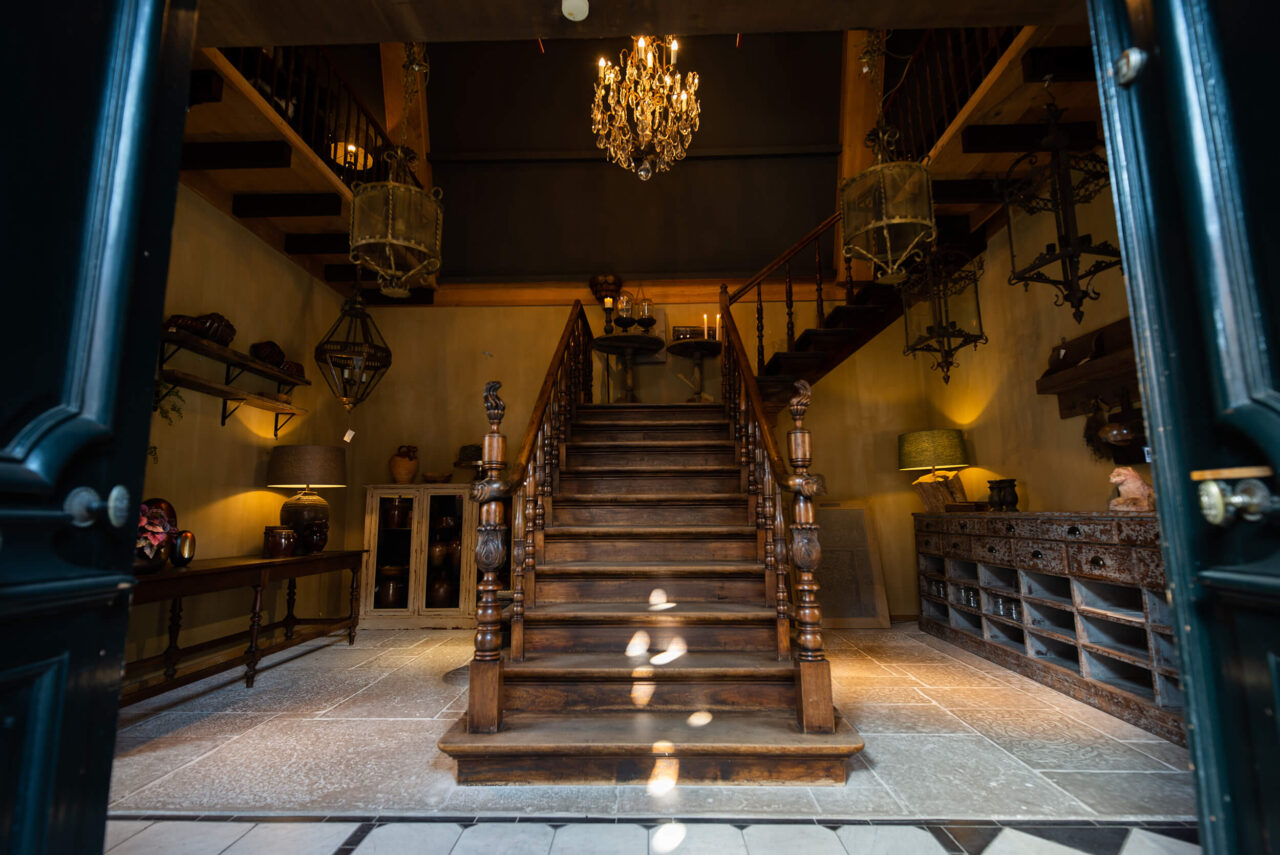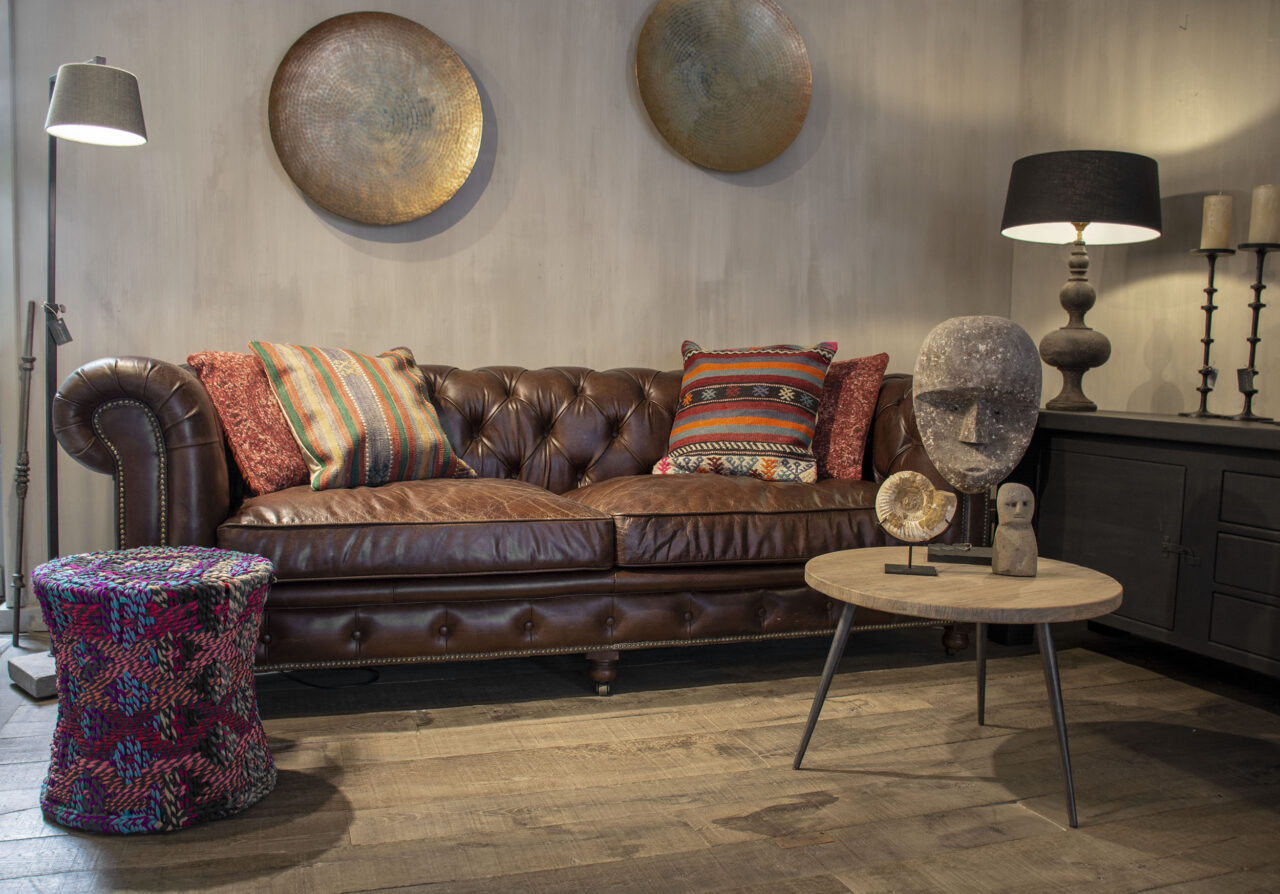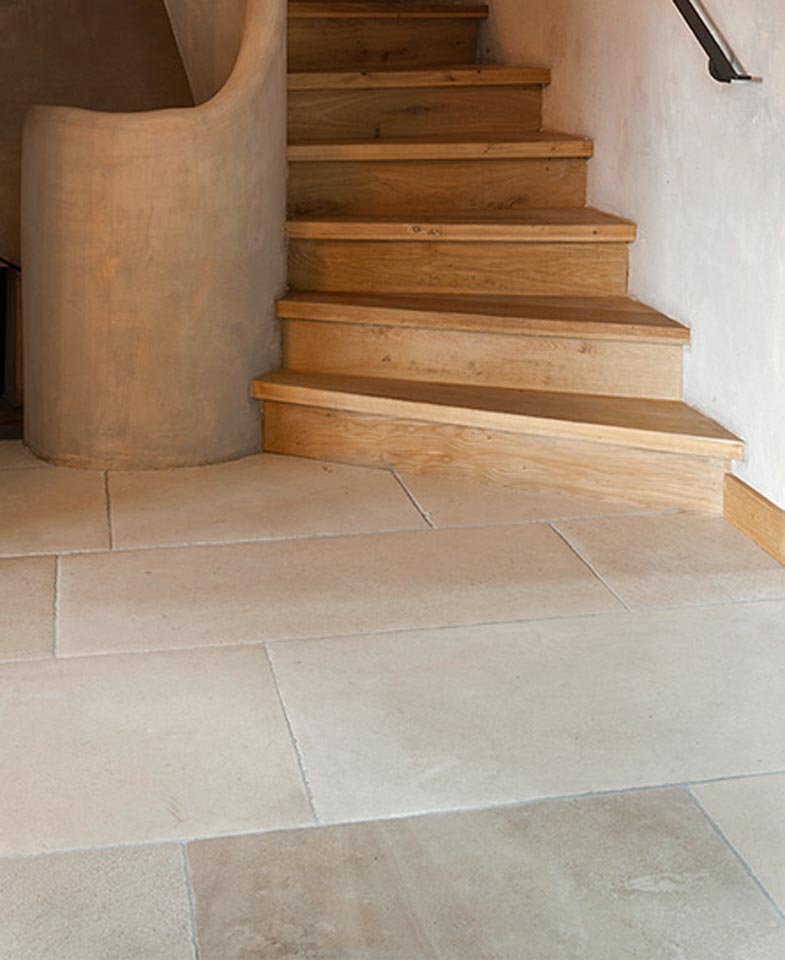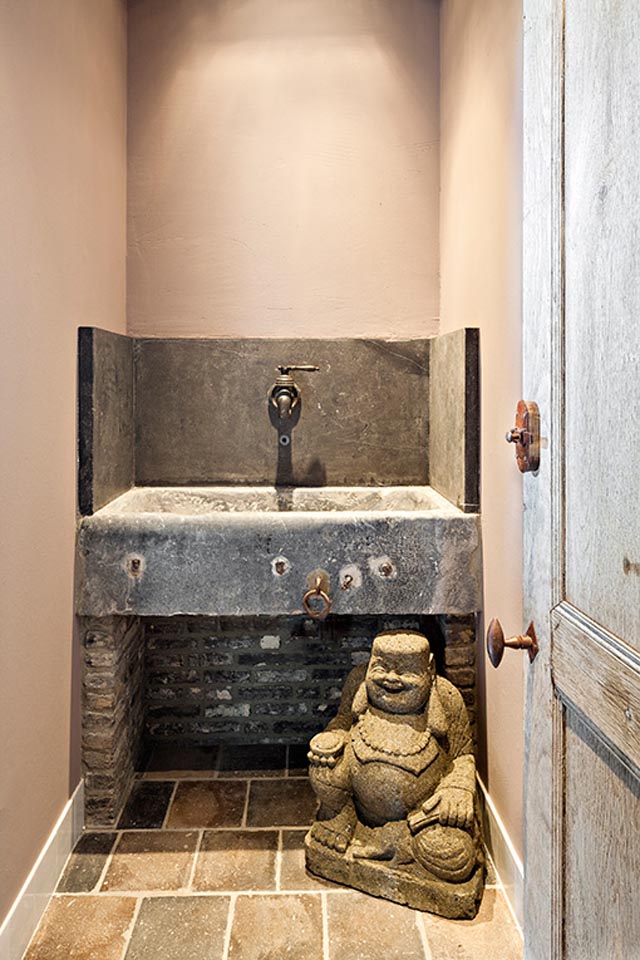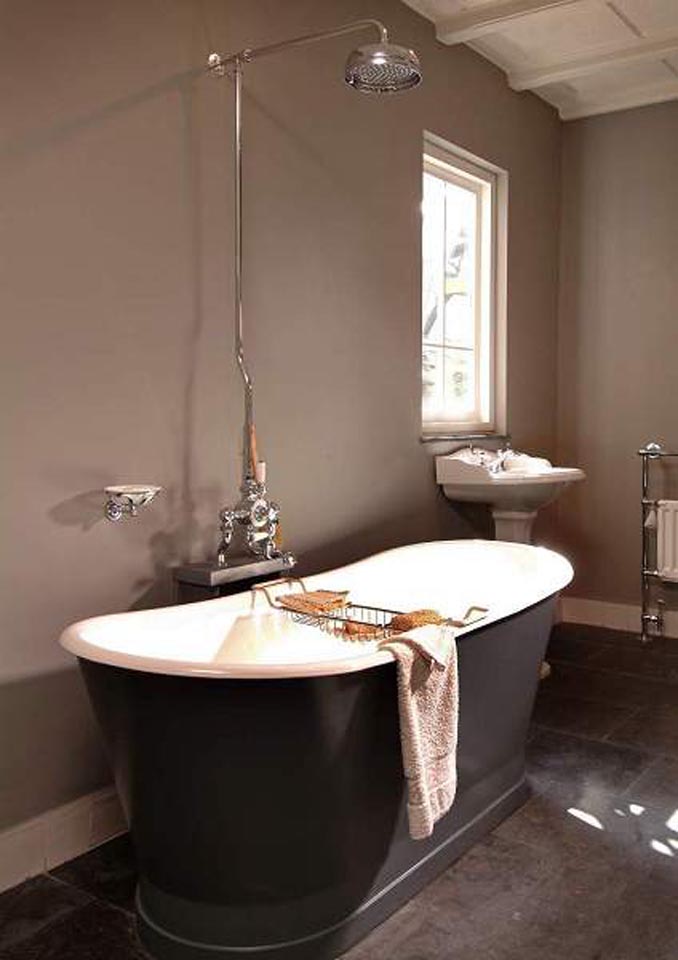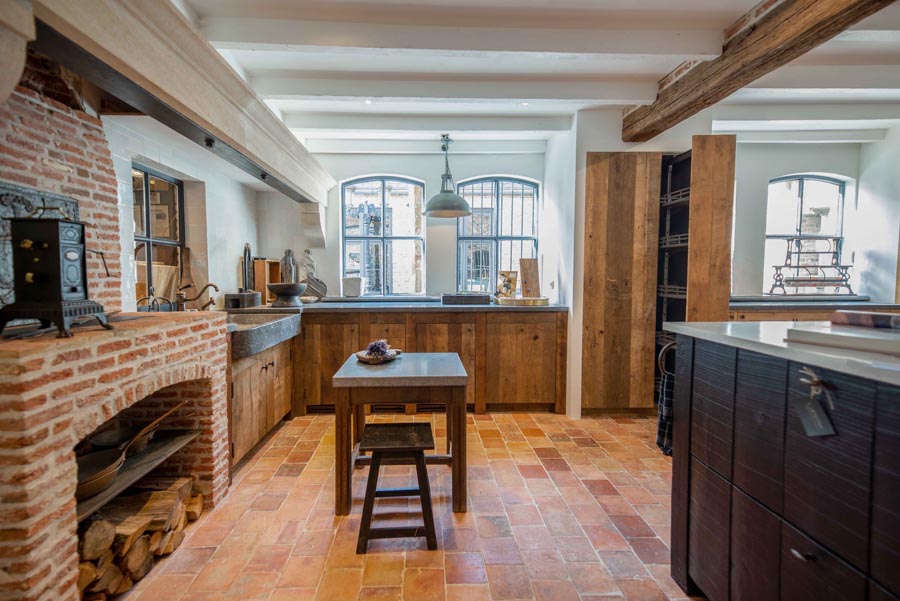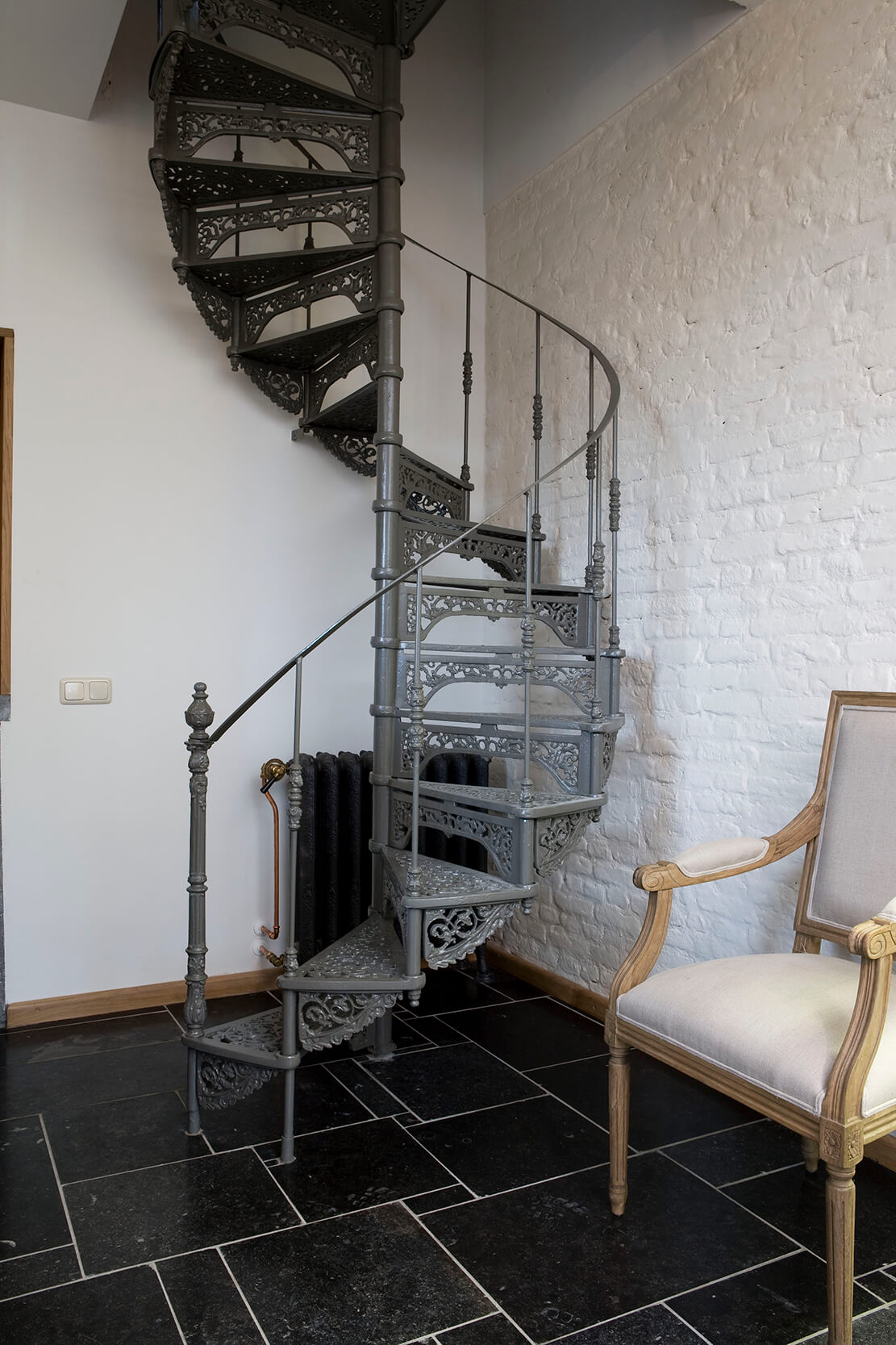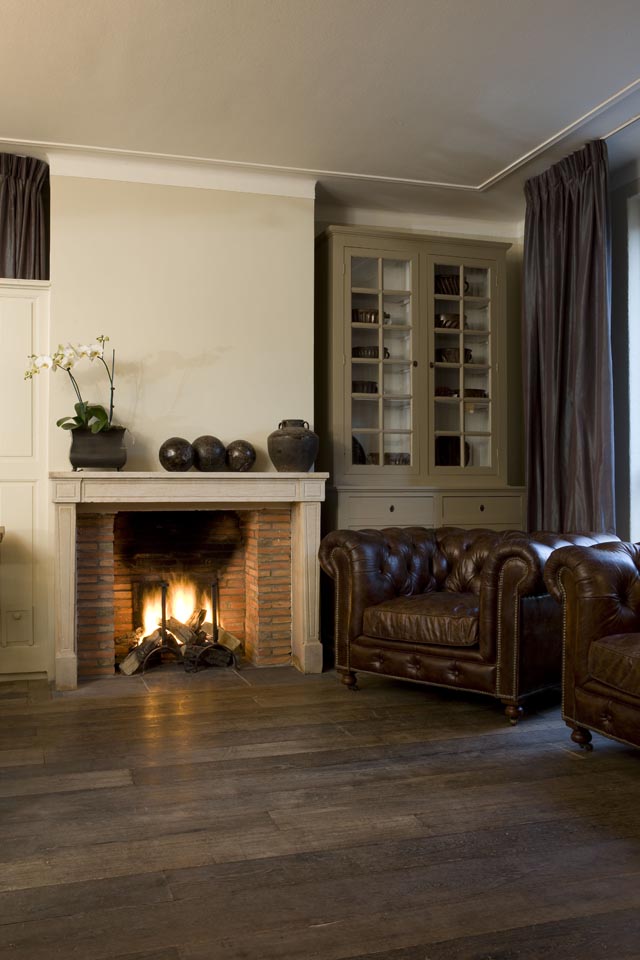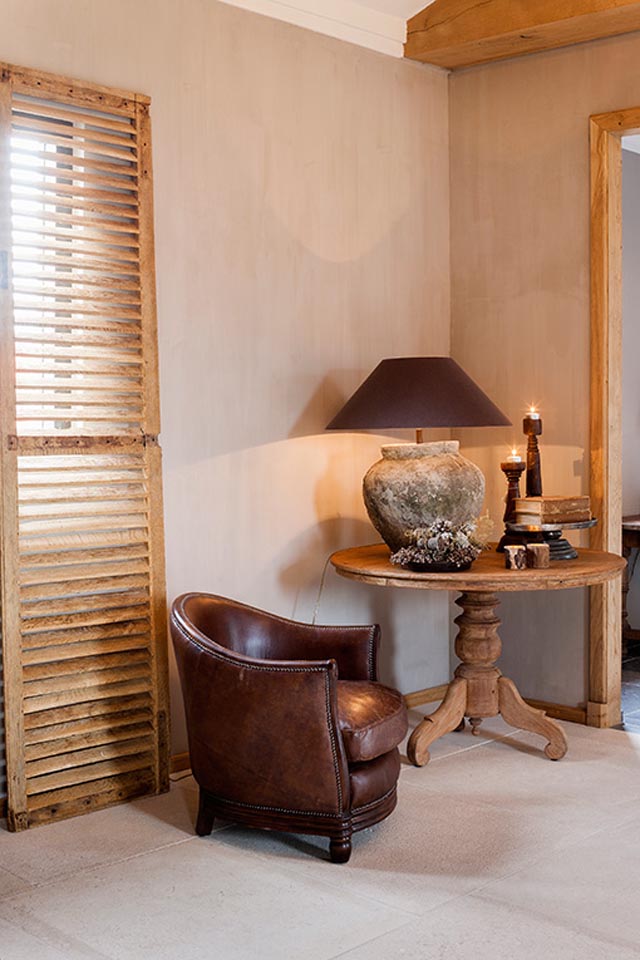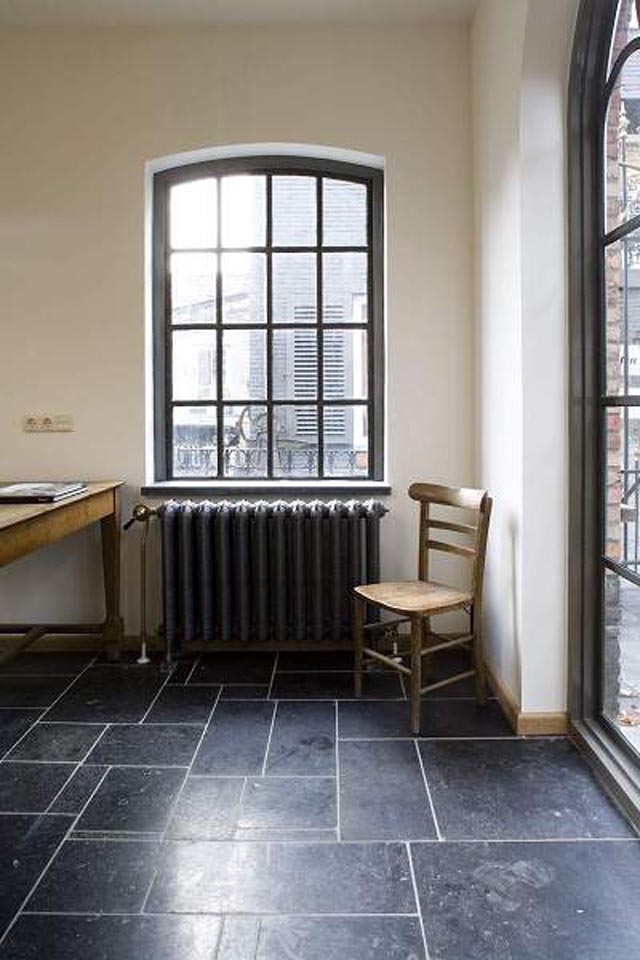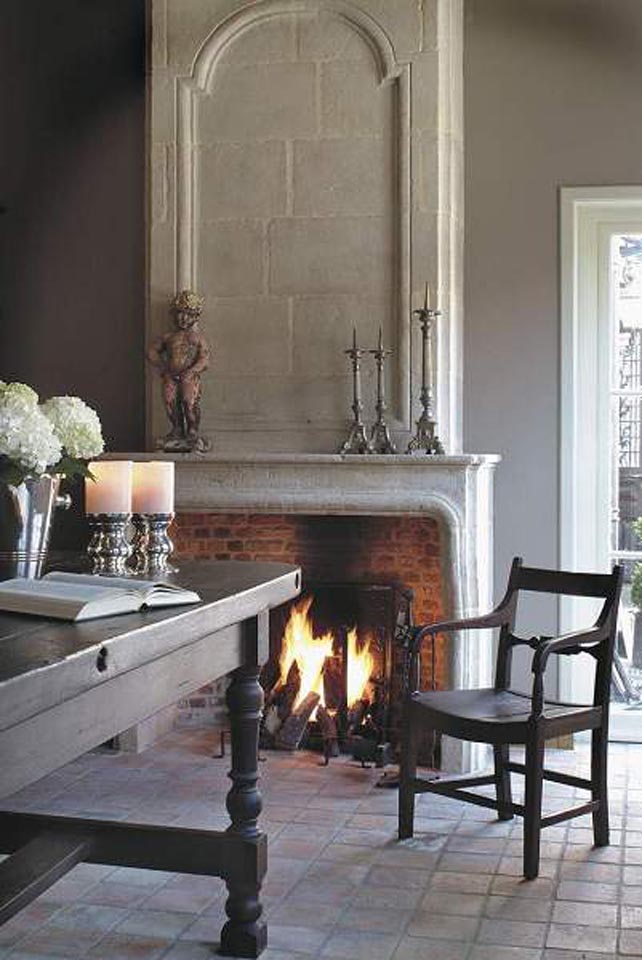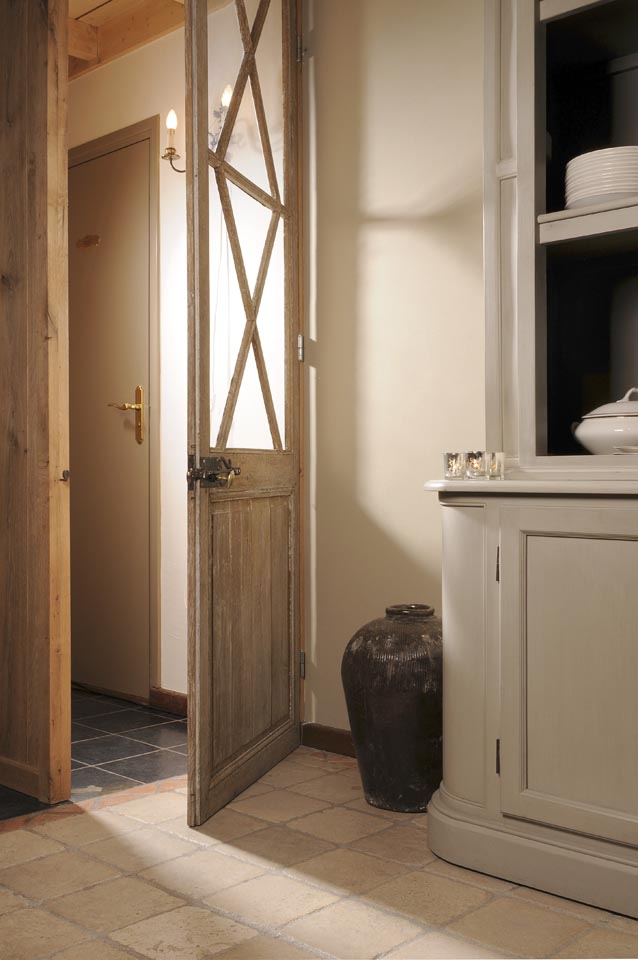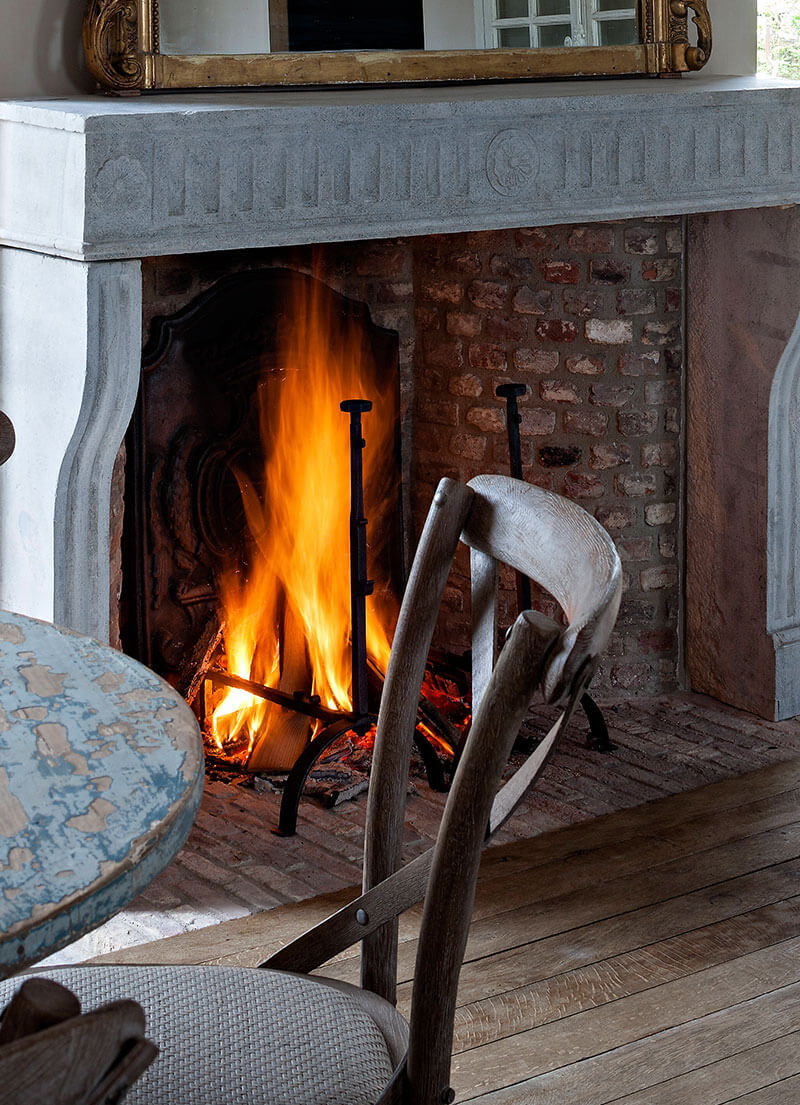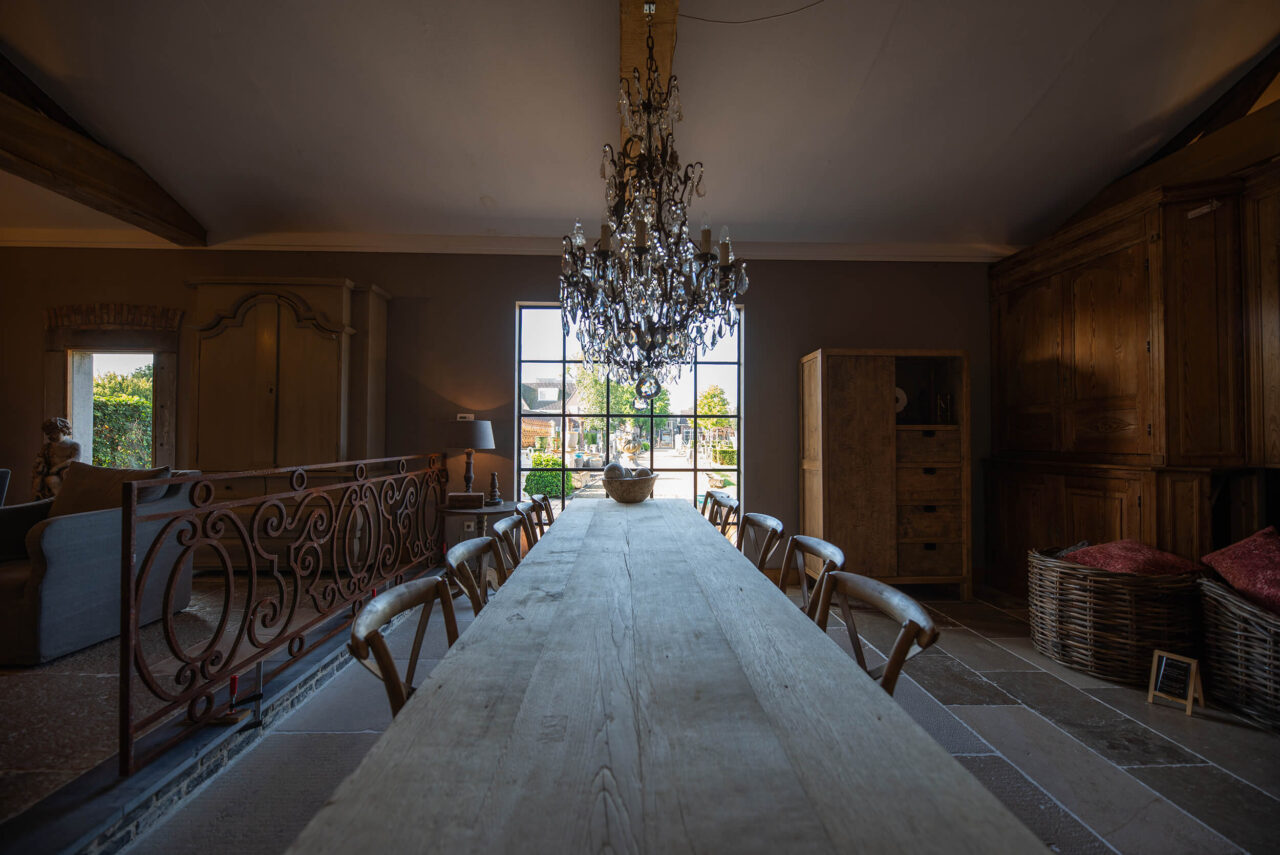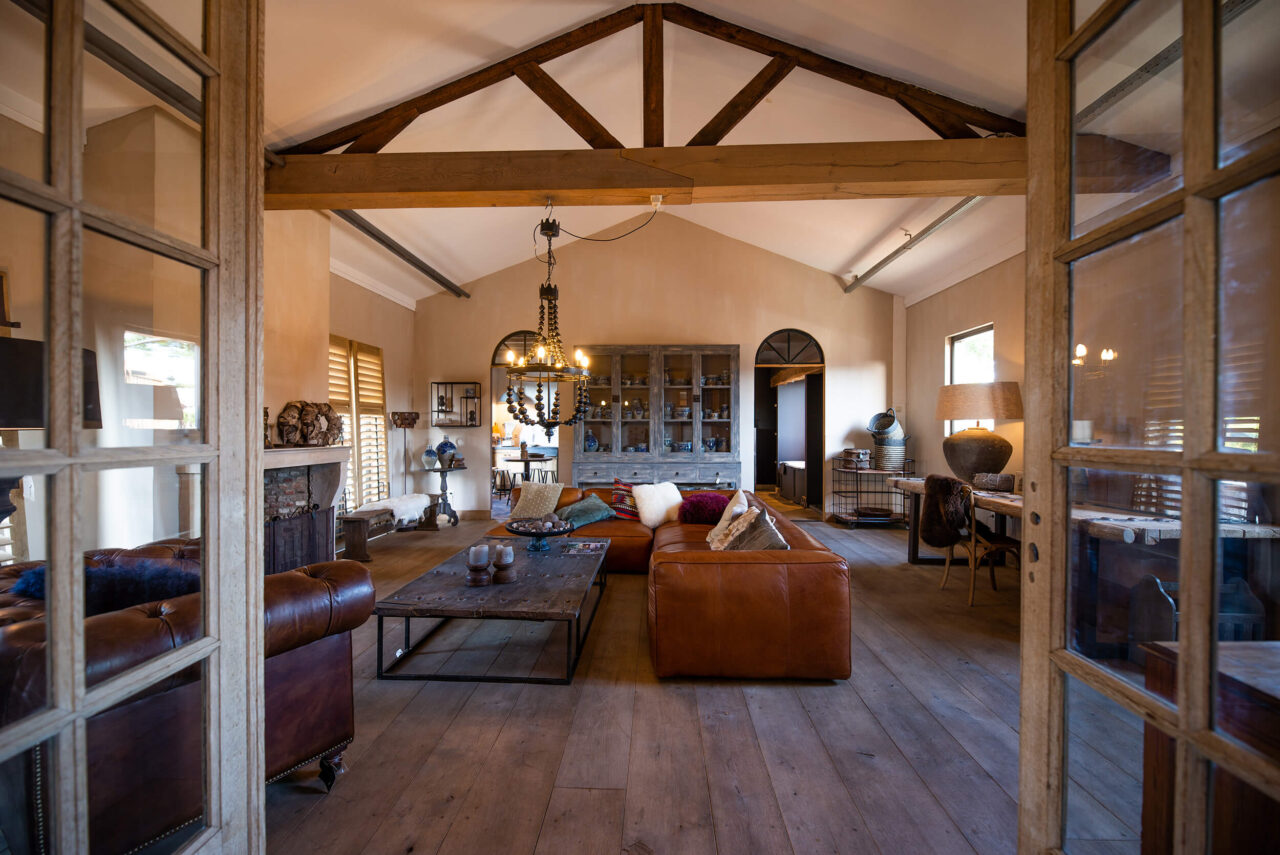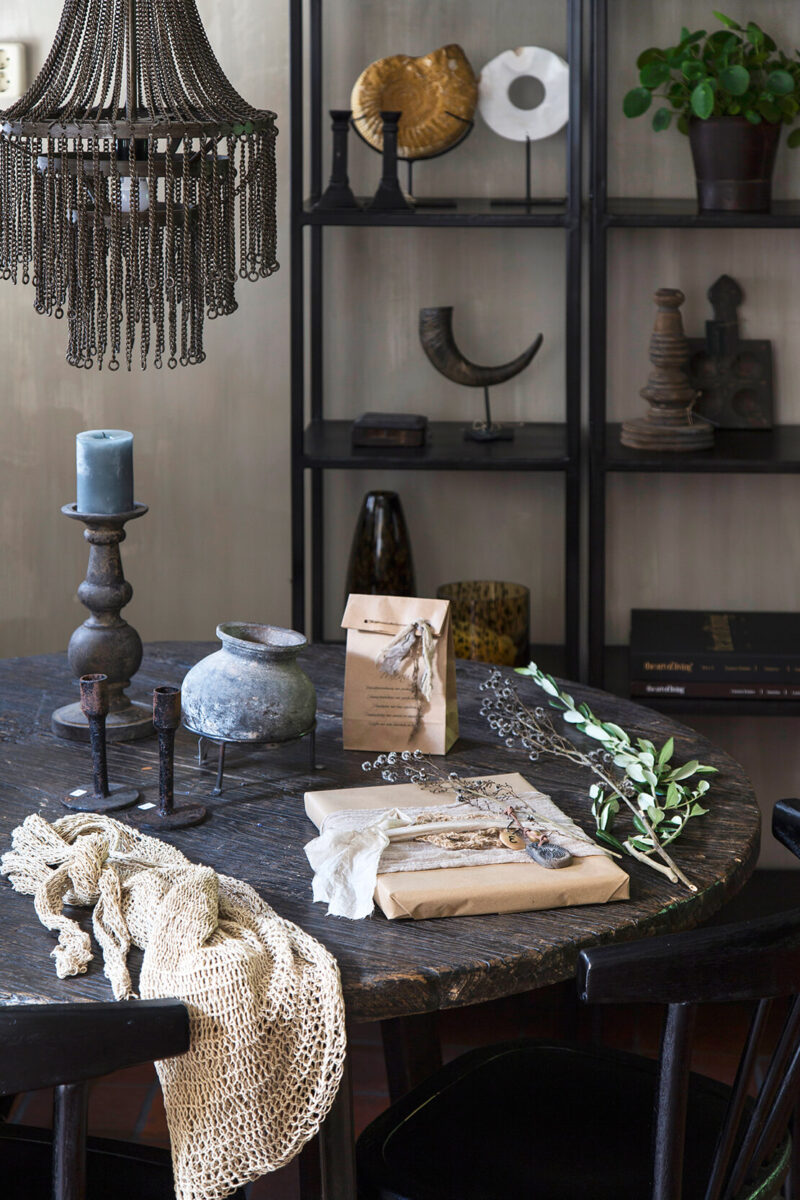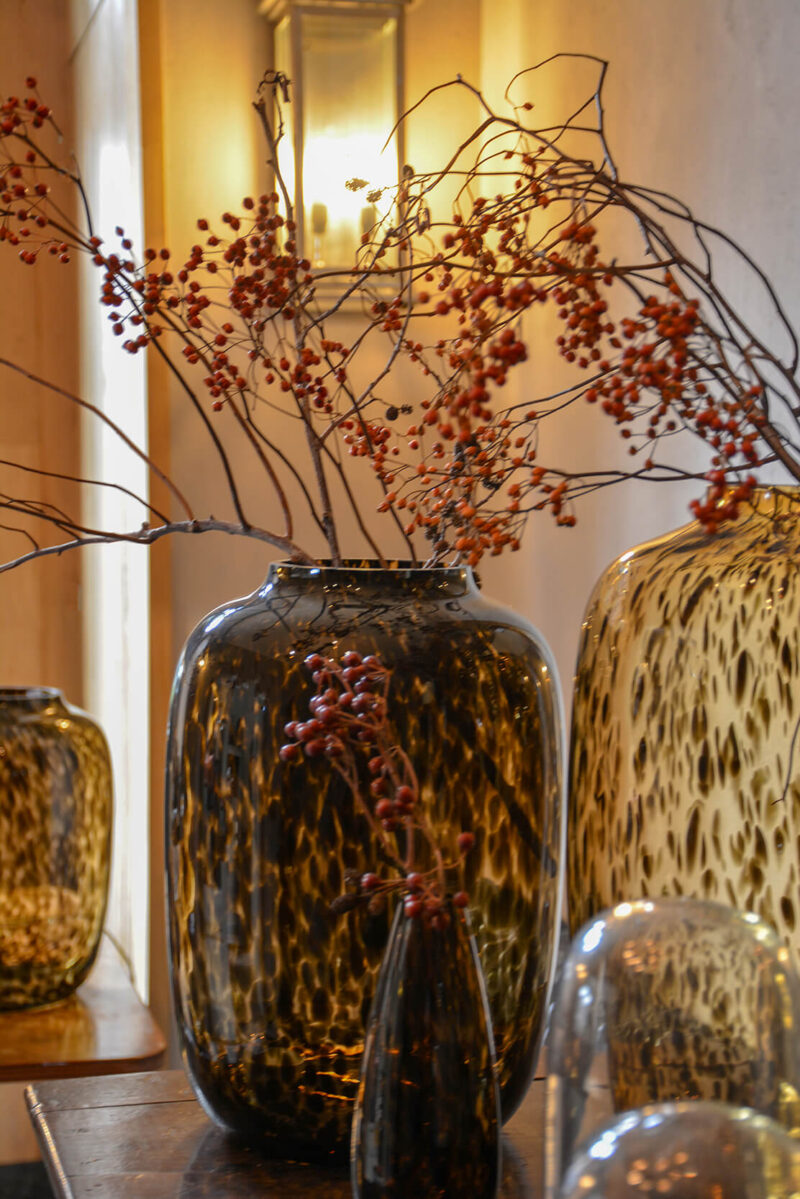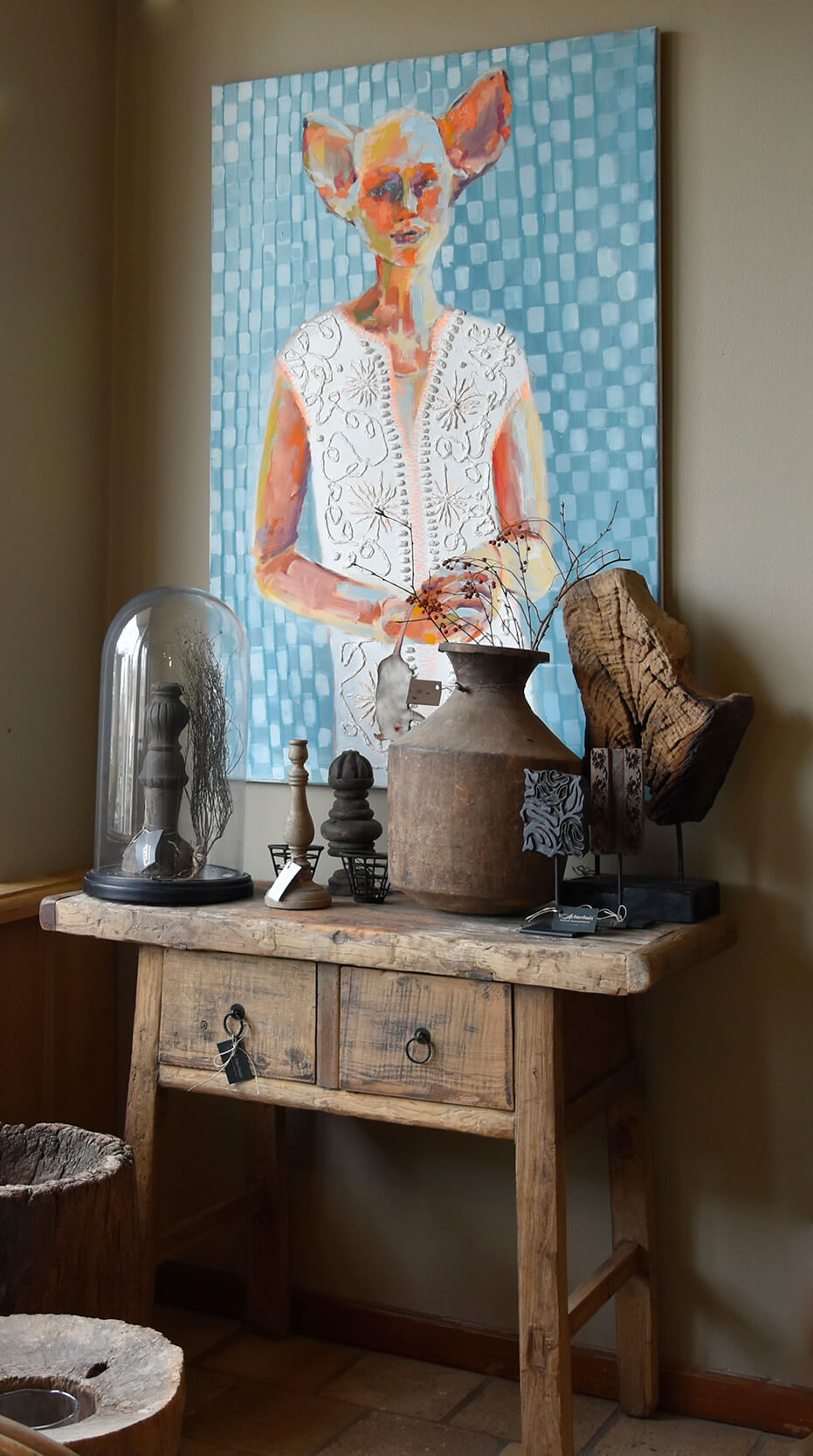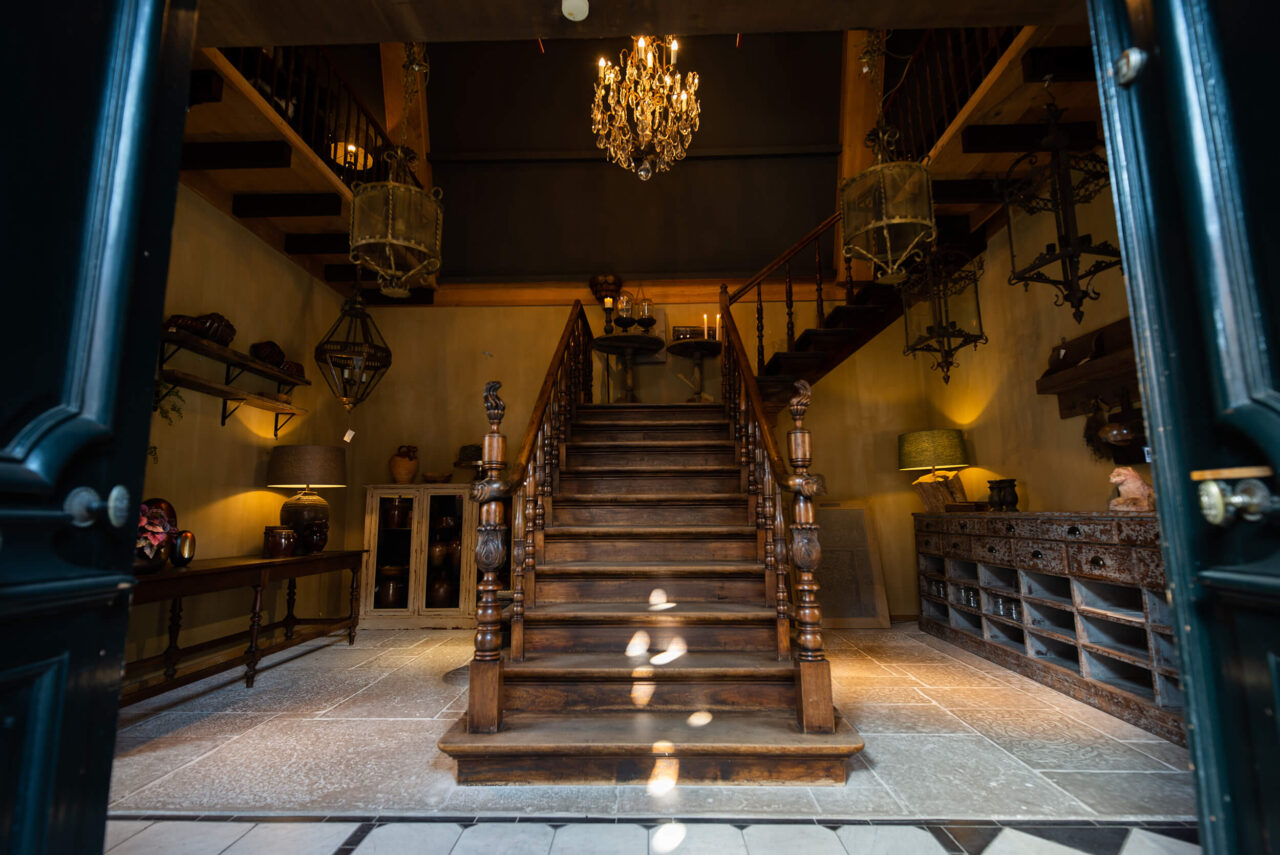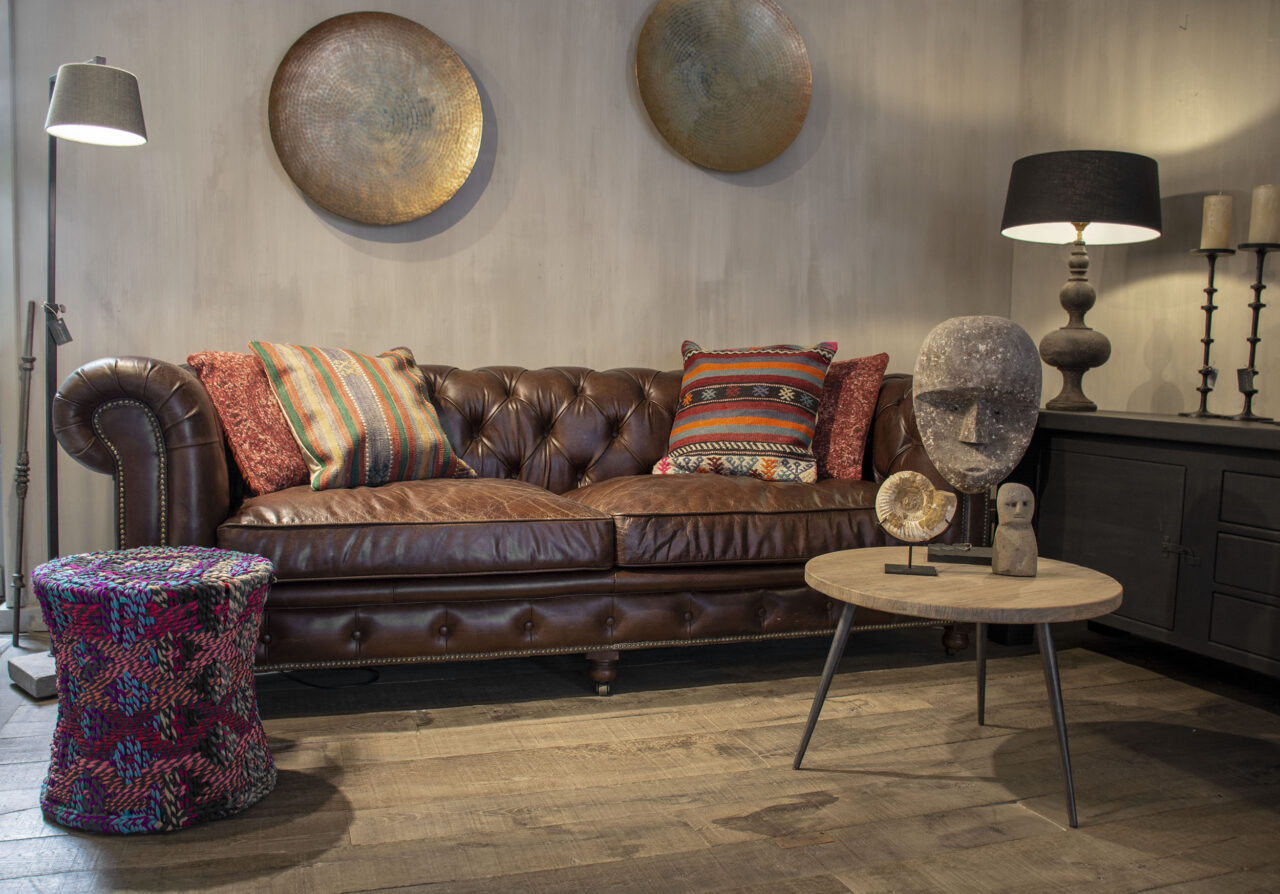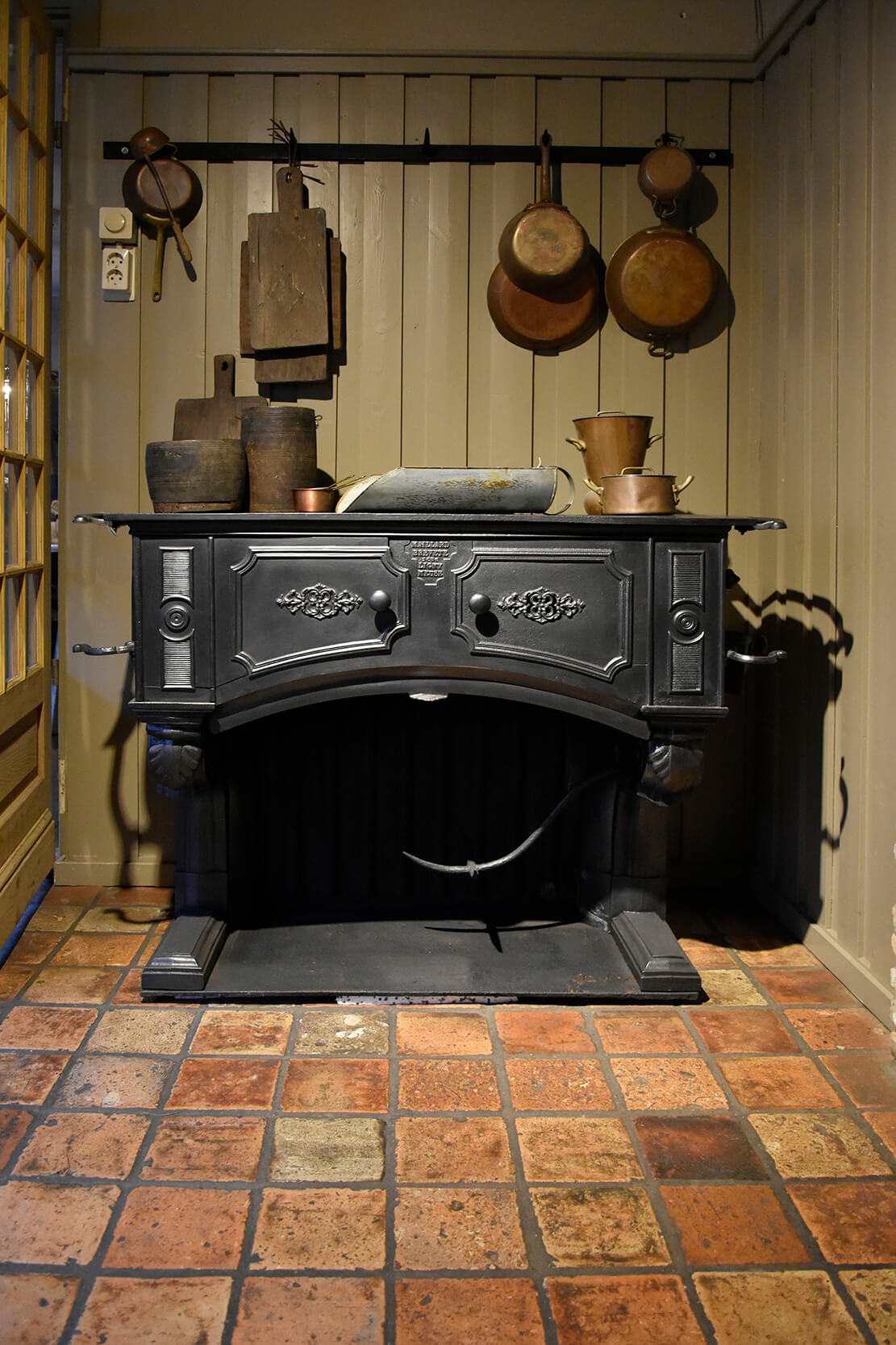 Interior
At 't Achterhuis you will find not only historical building materials but also everything for the decoration of your house. You can come to us for distinctive interiors in various styles. In the middle of the village center of Udenhout in Brabant, you will find our showrooms on no less than 30,000 m². Discover our story and get inspired!
Wooden plank- and parquet floors
The floors are available in various types and sizes. After laying the floor, you can color and treat it to your own choice. Old and antique planks floorboards from barracks, castles and farmhouses of French oak have a beautiful patina. Our 18th century and 19th century outdated floorboards also have that patina. Wide rustic oak planks up to 30 cm wide and 550 cm long give an exclusive look. Also the famous old oak planks from railway wagons are still popular. Furthermore, we have many parquet floors such as herringbone, strip parquet and the Hungarian points. Everything is clearly visible in the Secret Annex showrooms.
Fireplaces and stoves
't Achterhuis has an enormous collection of more than 350 fireplaces and a large number of stoves. Antique marble, French stone, wooden fireplaces in various colors, styles, sizes and prices. In our workshop everything is expertly cleaned by our own restorers and, if necessary, restored and put back together again carefully. We also provide advice & installation.
We have about 350 antique marble and sandstone fireplaces. From the 16th century to the 19th century. Sandstone is also called limestone, white stone, Burgundian or French stone. Marble fireplaces come in many special colors, such as black Belgian marble (noir de Mazy), white Italian Carrara marble, Belgian Napoleon rouge. Models like Louis XV often come from castles or richly decorated mansions. The simpler models such as a Campagnarde come from farmhouses, farms, and other mansions.
Of the fireplaces we have 150 original antique marble fireplaces. There is a choice of early marble stone fireplaces and mantelpieces consisting of various individual parts from a slightly later period. These fireplaces are completely checked, cleaned, if necessary restored and pre-assembled by our expert restorers. They are put together in such a way that the person who is going to place the fireplace does not have to puzzle the different parts together anymore. The fireplaces are delivered in 4 to 5 parts. Of course we provide professional advice and if necessary we take care of the installation, which is done by professional fireplace builders. They have many years of experience with the installation of antique fireplaces as a fireplace (wood or gas fired) or with a stove.
Furthermore, 't Achterhuis has 150 sandstone fireplaces on display. There is a wide choice of antique fireplaces dating from the 17th, 18th and 19th century. The antique fireplaces are cleaned and if necessary restored in our own workshops. Sandstone replica fireplaces are also available. These are made in France and come in many different sizes and finishes, often difficult to distinguish from the real antique fireplaces. If you can't find the right one, there is also the possibility to have existing fireplaces adjusted by us or to order one made to measure. Of course we provide professional advice and if necessary we take care of the installation that is done by professional fireplace builders. They have many years of experience with the installation of antique fireplaces as a fireplace (wood or gas fired) or with a stove.
Floor and wall tiles
From the huge range of antique tile floors we have processed several floors in our showroom so you get a good impression of what a floor will look like after processing. We always have large batches in stock. We have handmade tiles in different types, sizes, shapes and colors (from light to dark), antique natural stone halls,…
't Achterhuis offers you one of the largest grades of antique tile floors. Old and antique Dutch, Belgian and French tiles. In many types, sizes, and colors from nuanced terracotta tiles to red tiles and from blue tiles to gray tiles. These old and antique tiles are also called estrikken, boerenplavuizen, and abbey tiles. There is also a great demand for Belgian bluestone, or bluestone, bluestone, or Pierre Bleue. In stock old and antique, but also new ones with a nice aged look. Burgundian dalles, a real French stone. Also called white stone or limestone. We have these in many versions. From the original old and antique Burgundian dalles to very nice copies.
Antique mirrors
Original mirrors in many styles, sizes and designs. You can choose from a minimum of 100 pieces. When one thinks of antiques, one thinks mainly of old-fashioned furniture.  However, we also have a beautiful collection of contemporary display cabinets, dining tables, coffee tables, chesterfields and other leather chairs.  Dining chairs, old pews, lamps, candlesticks, bowls etc…
There are also many beautiful, ornately decorated, gilded and silver plated, original mirrors left over.
Sanitary facilities
Exclusive plumbing, such as the English brand Lefroy Brooks, the many baths on legs, antique sinks, taps, toilets, 't Achterhuis has it all. Your bathroom will have a contemporary allure with a stone or motif tile floor. Also plumbing for kitchens, utility rooms and outdoor kitchens. There is a wide choice of Belgian bluestone (sink) tubs and a matching bluestone worktop can be made to measure in our natural stone sawmill.
New nostalgic sanitary ware from Lefroy Brooks and Kenny & Mason.
Signup for the Achterhuis newsletter
Request the Achterhuis brochure