Once inside you imagine yourself in times of yore. The facade is completely disassembled and was once part of a primeval Ghent cafe. The old, recuperated bricks of it were made by hand.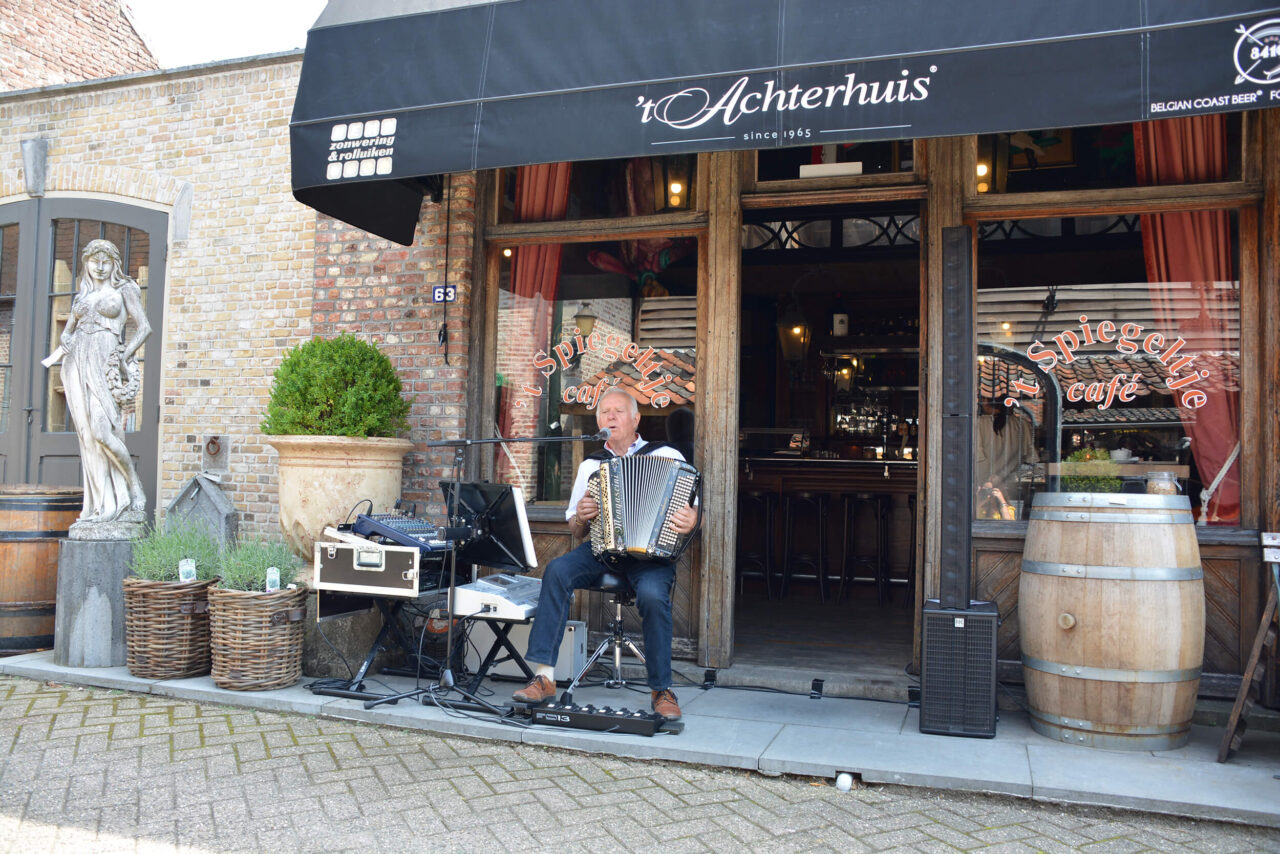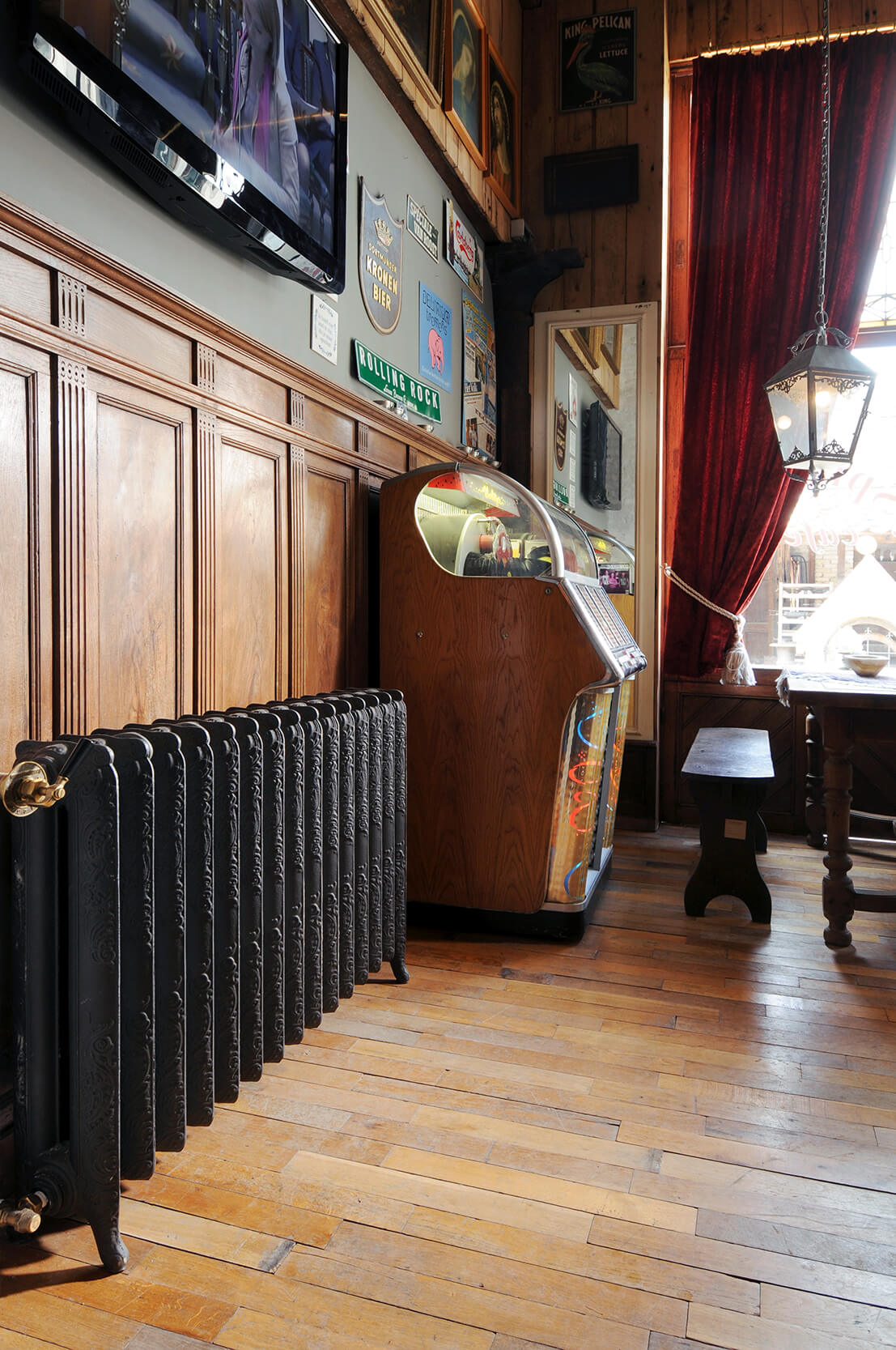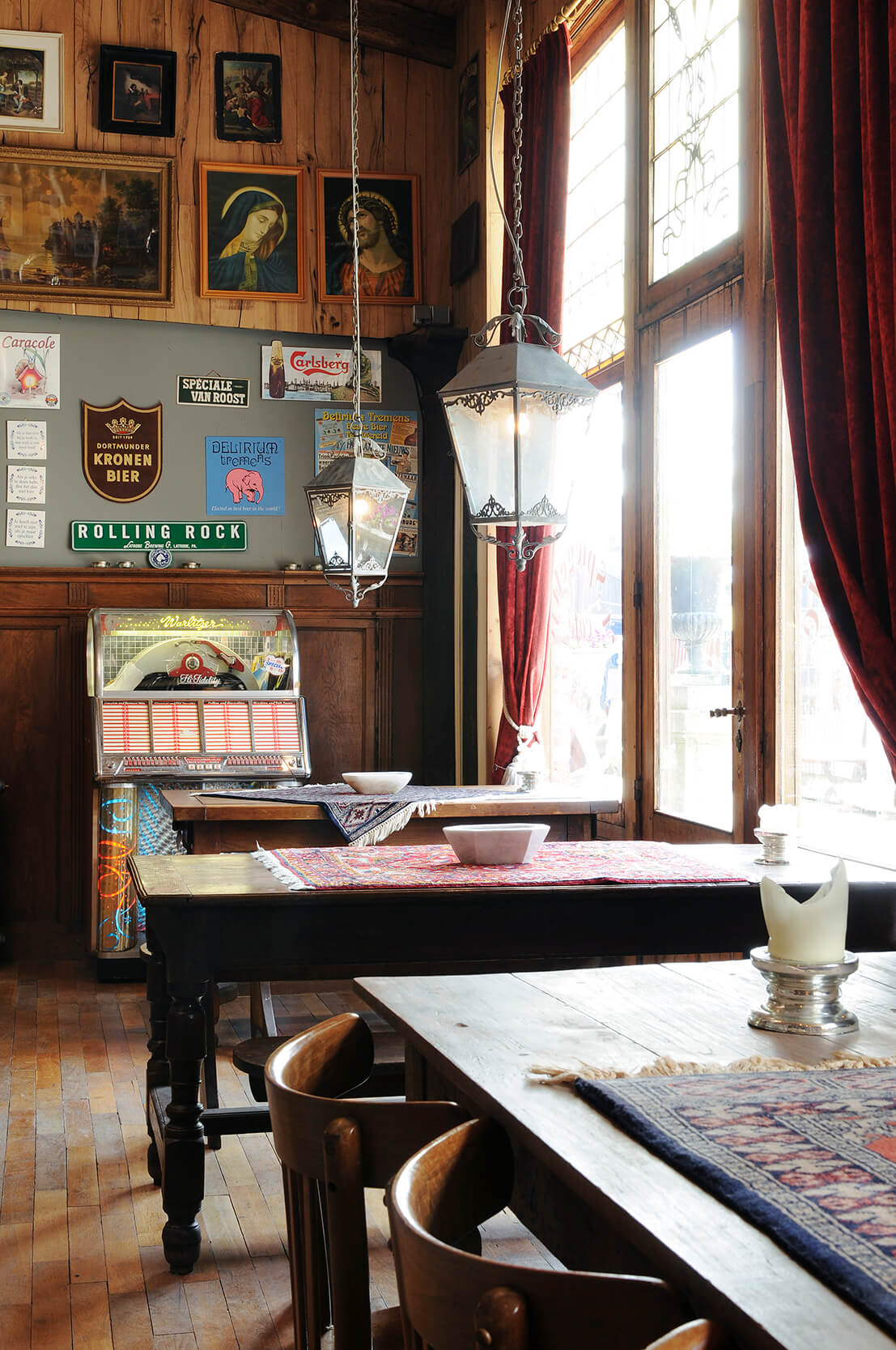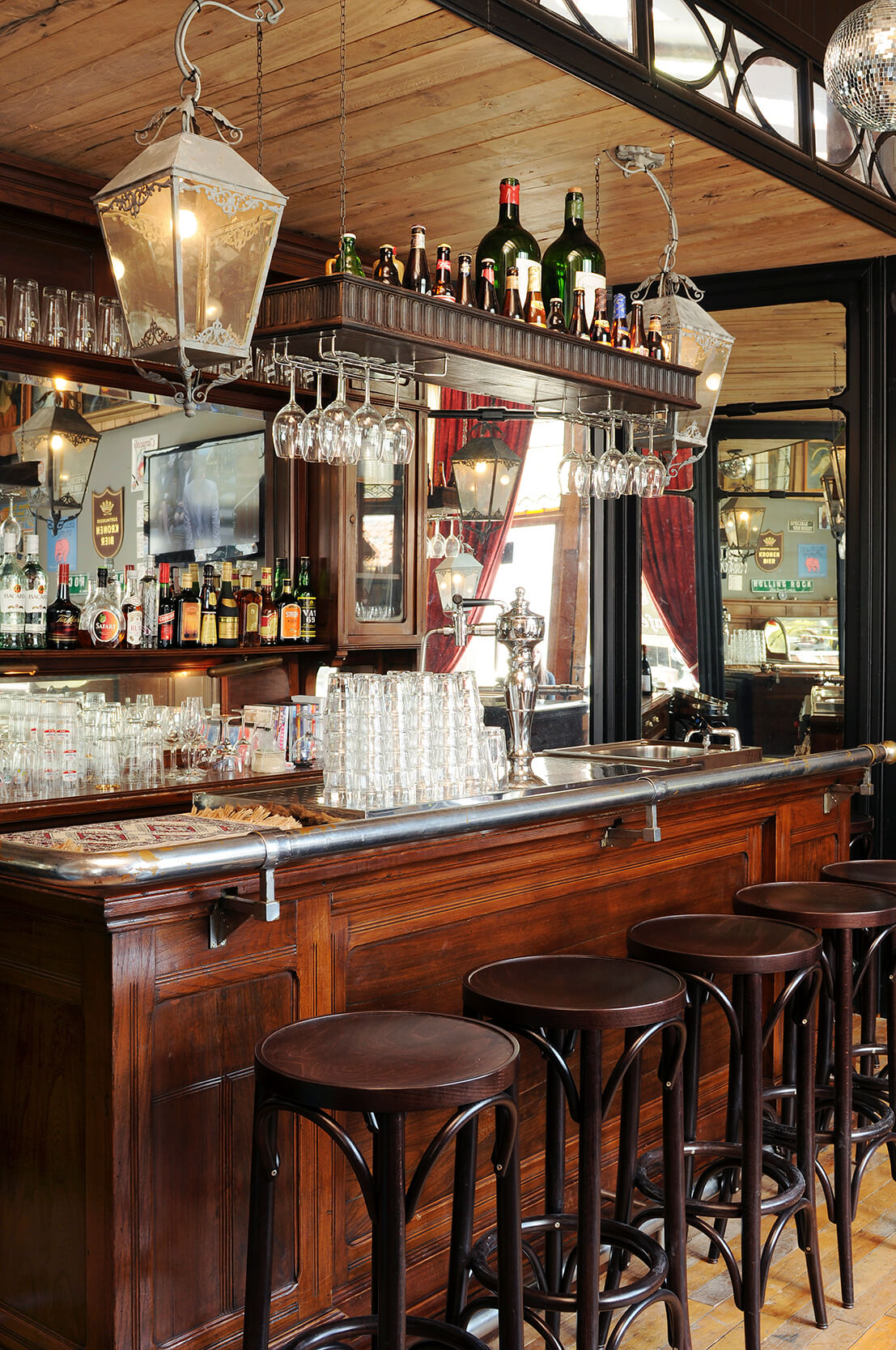 The whole of the original Wurlitzer jukebox, the long old Ghent bar, the oriental carpets on the floor and the various tables provide a cozy authentic feeling. Nostalgic even. The antique barracks parquet and the many old objects and details complete it. The kind of bar that you don't often see anymore!
The name 't Spiegeltje refers to the many old mirror doors that we have incorporated into the interior. We once saved dozens of these from the demolition of a castle.
Request the Achterhuis brochure
Signup for the Achterhuis newsletter