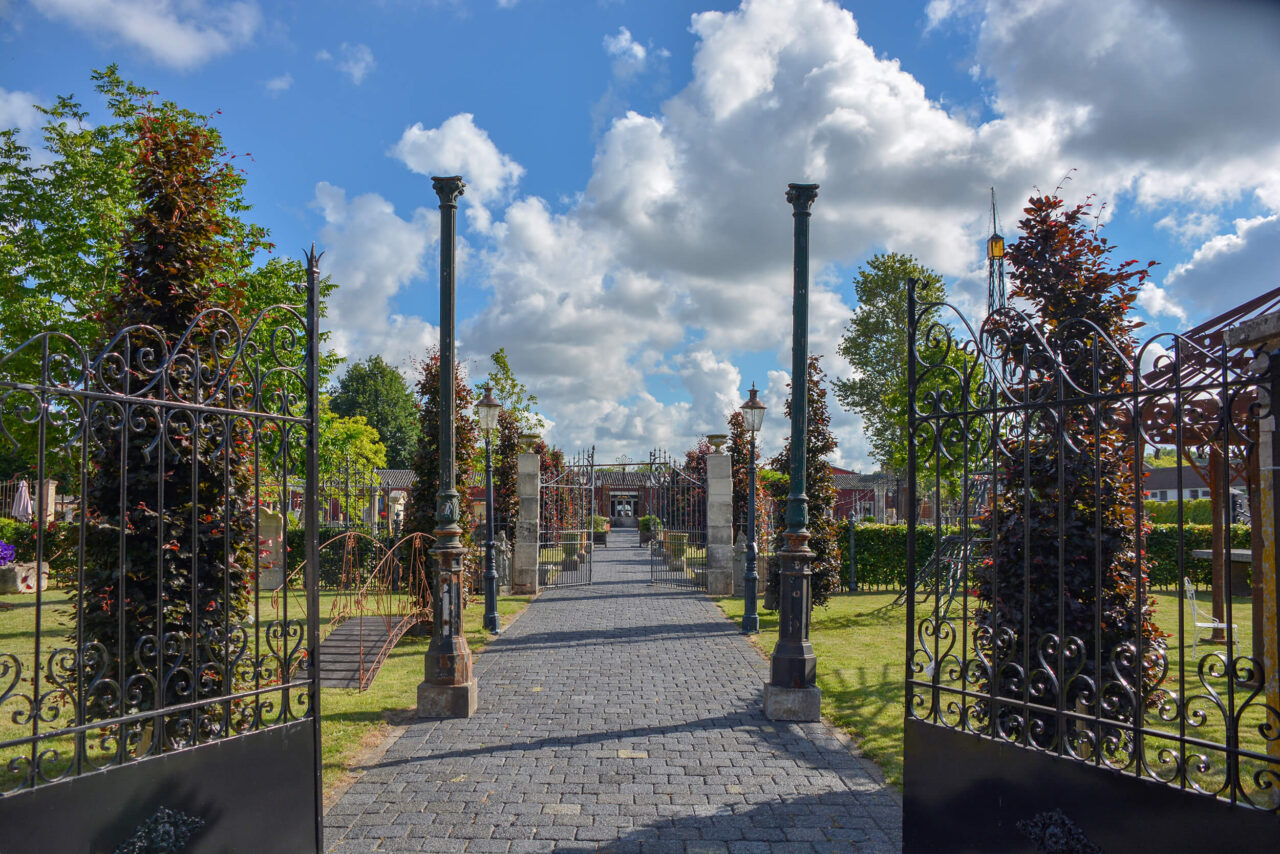 Whether it's that impressive entrance gate, the authentic pebbles you walk over or the unique statues that turn every garden into a castle garden. In our gardens you'll never cease to be amazed. Fountains, columns and arbors will take you back to ancient times.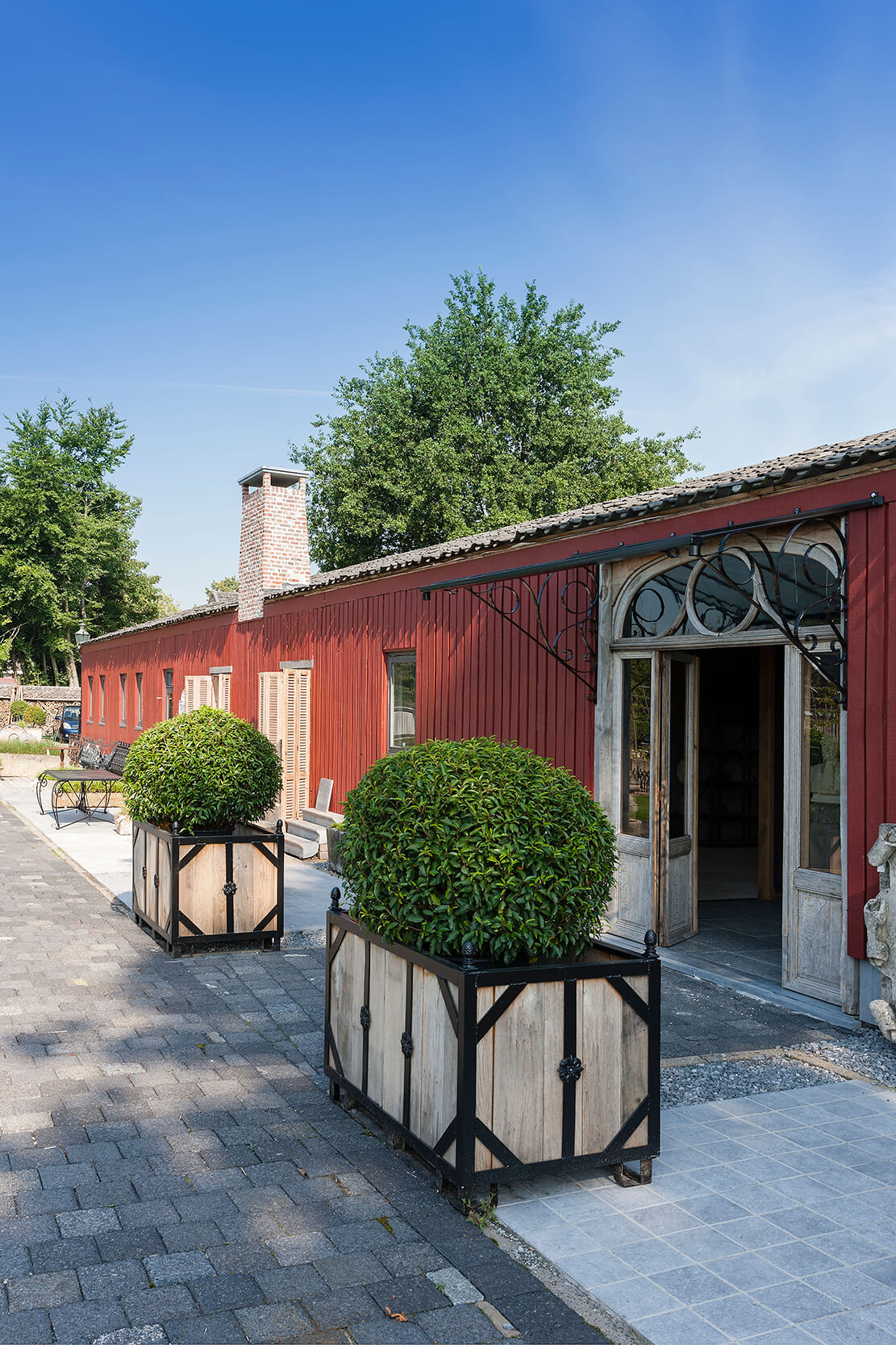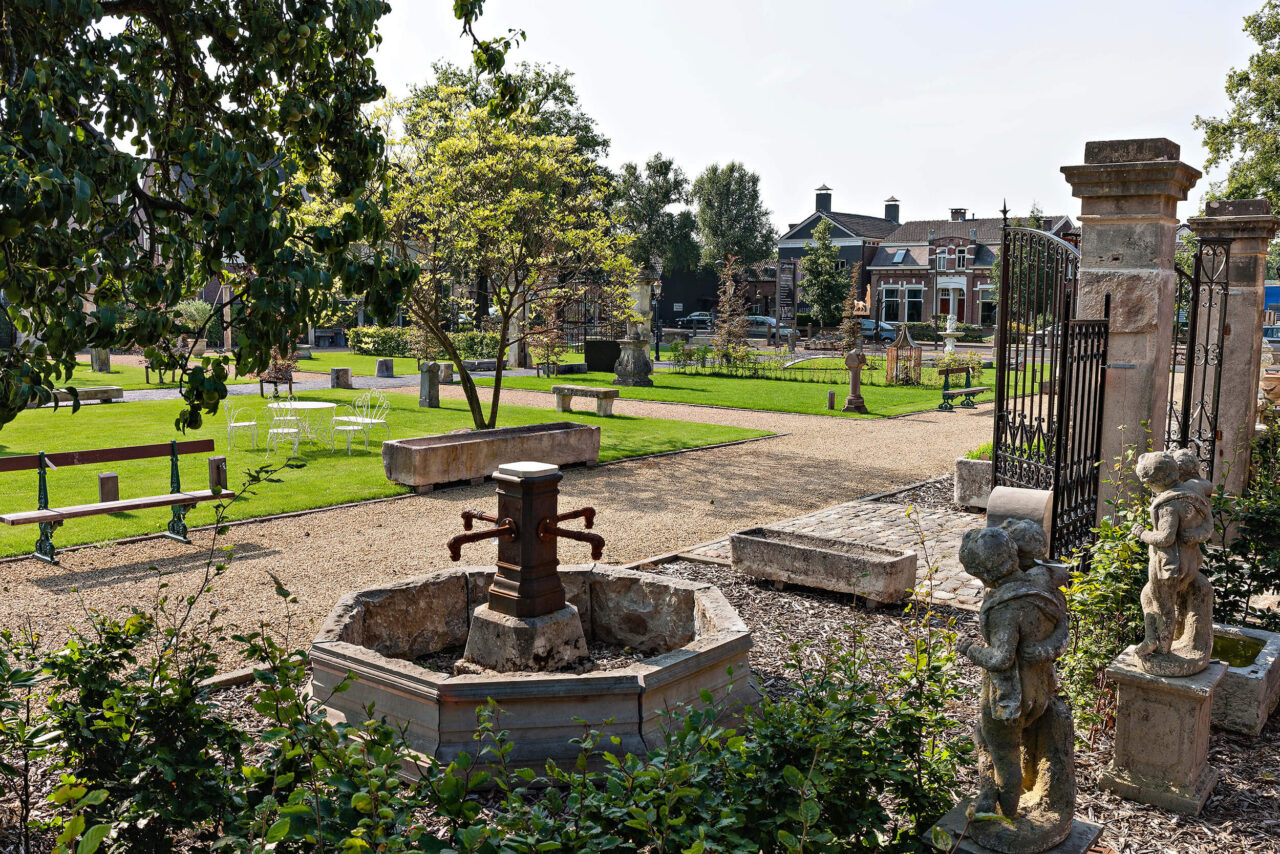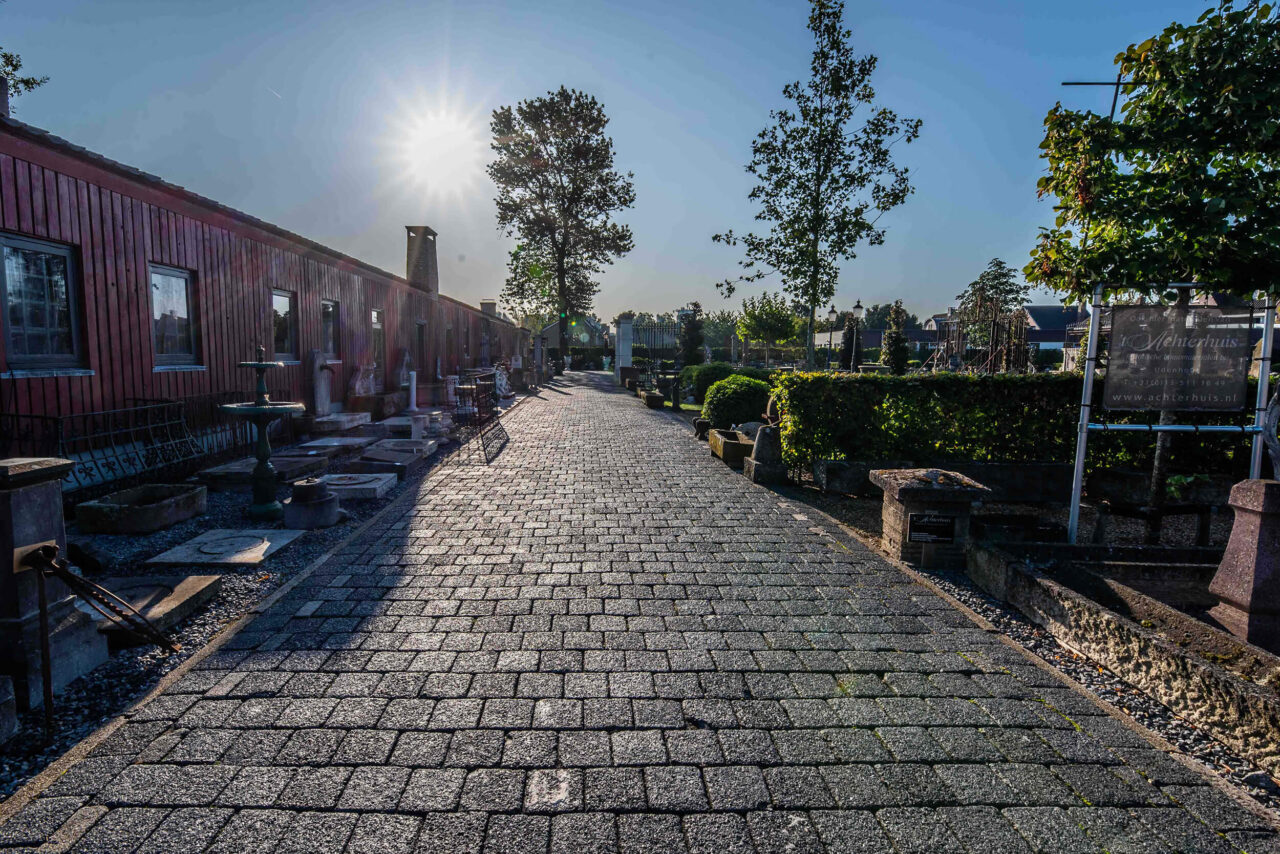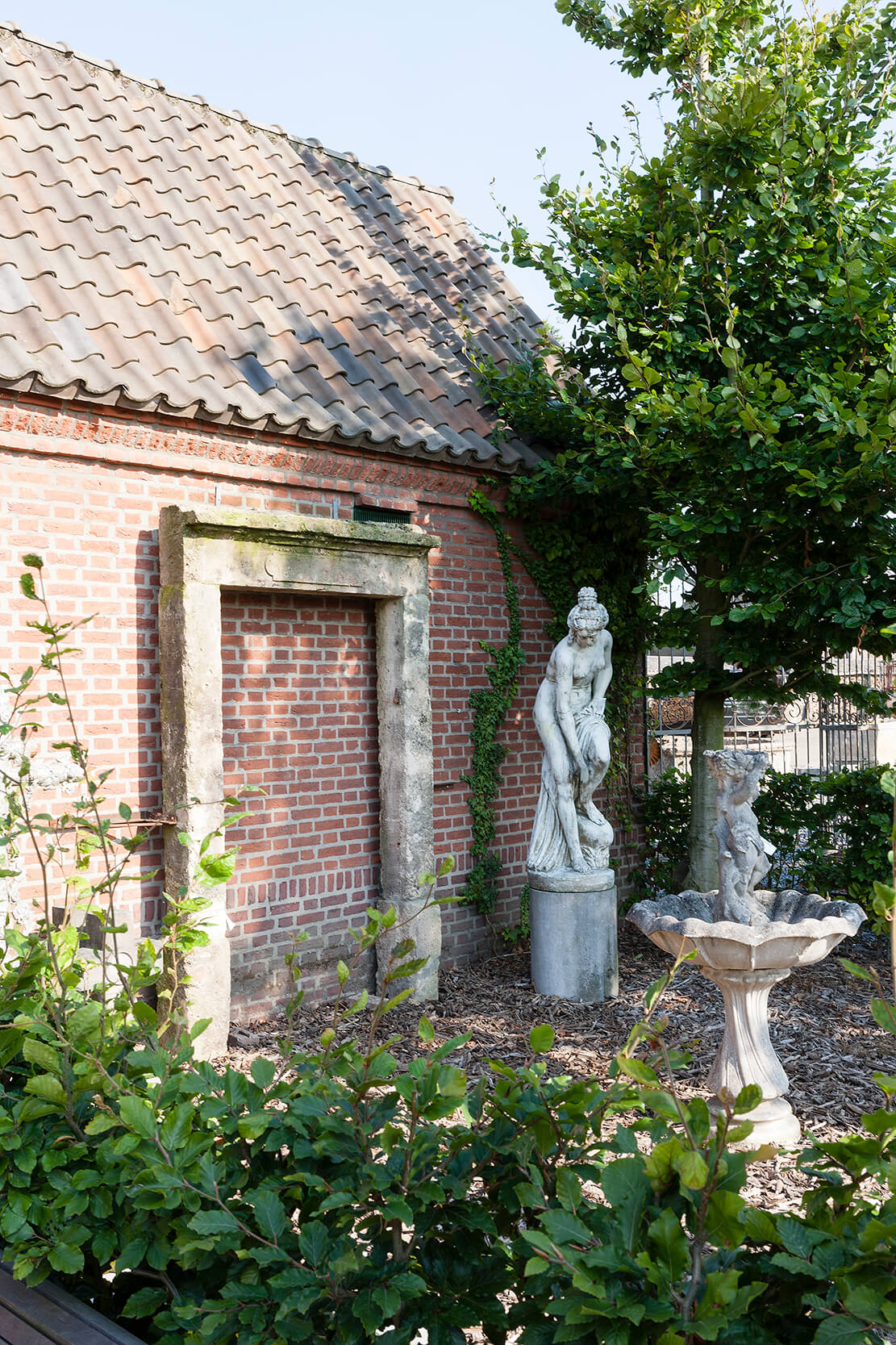 In our gardens you will find a wide range of original garden fences and gates, imported directly from countries such as France. Each one with its own story and history.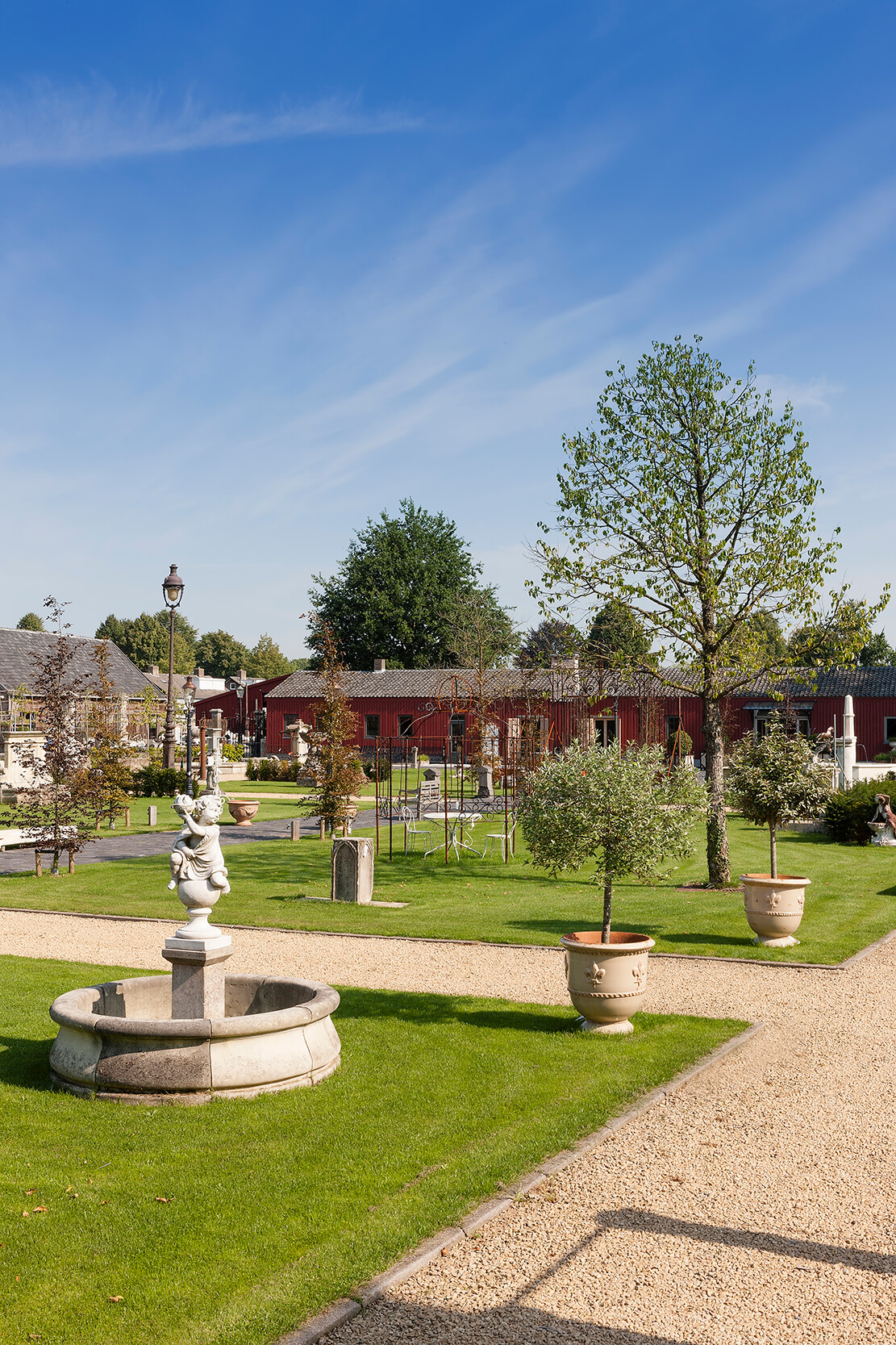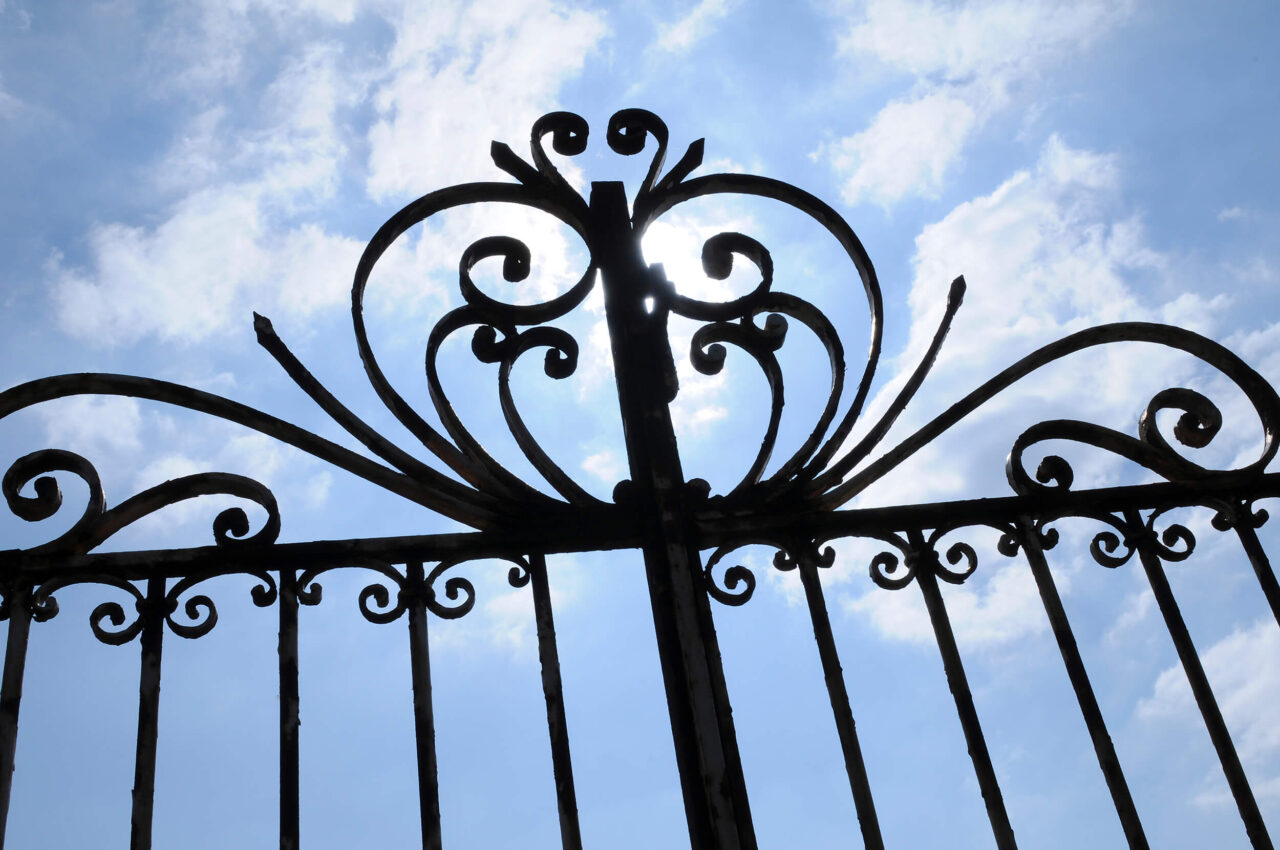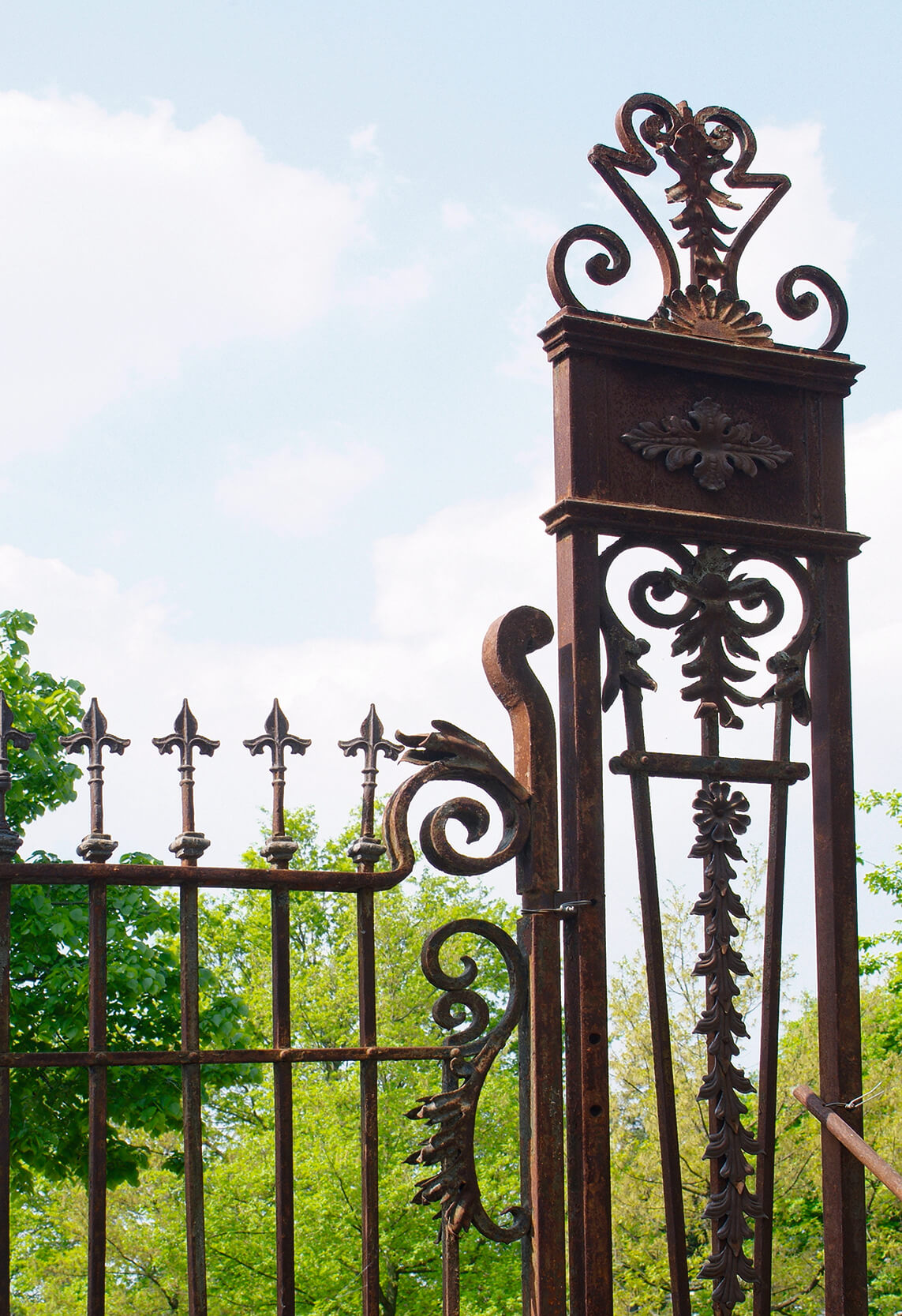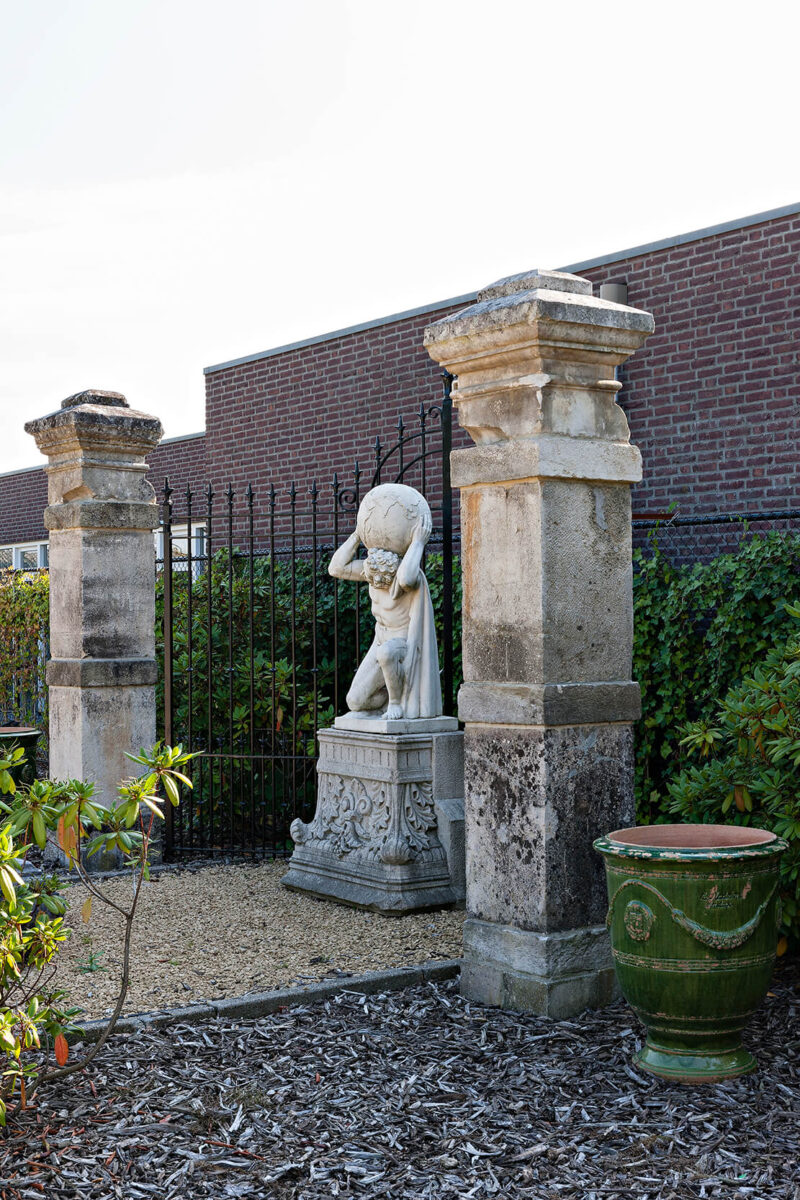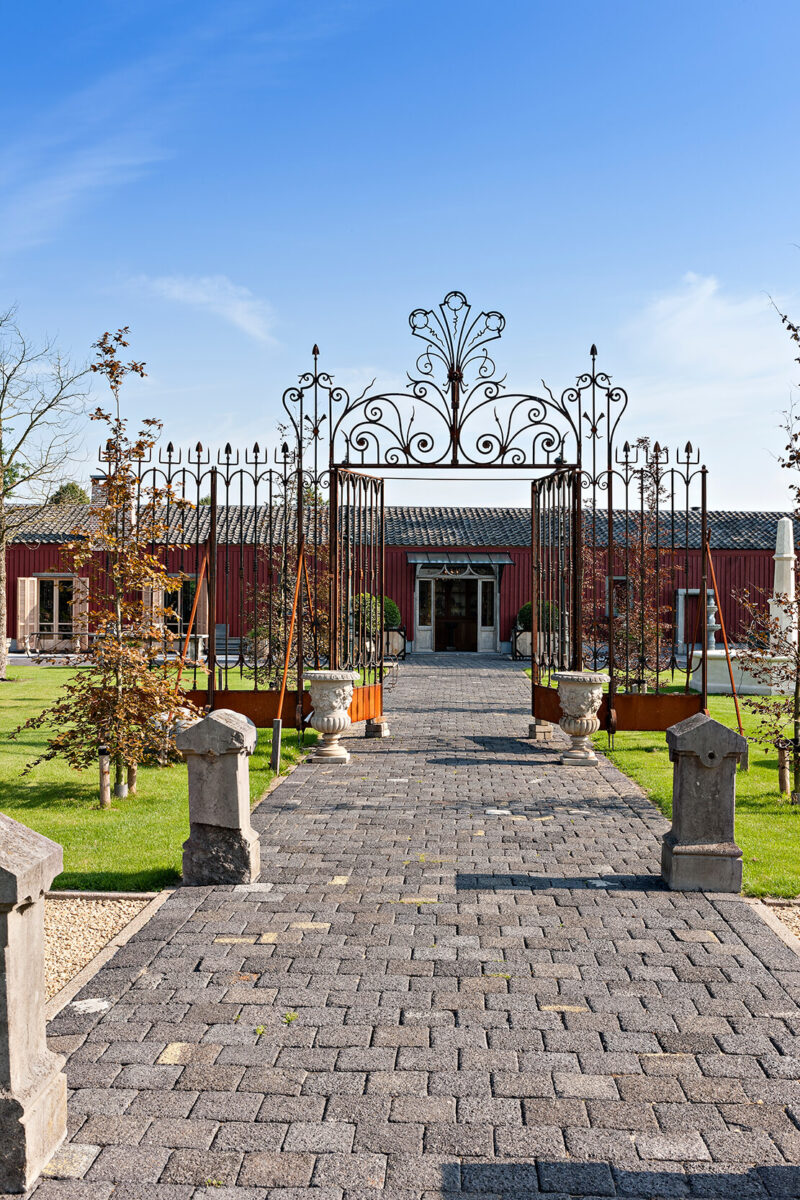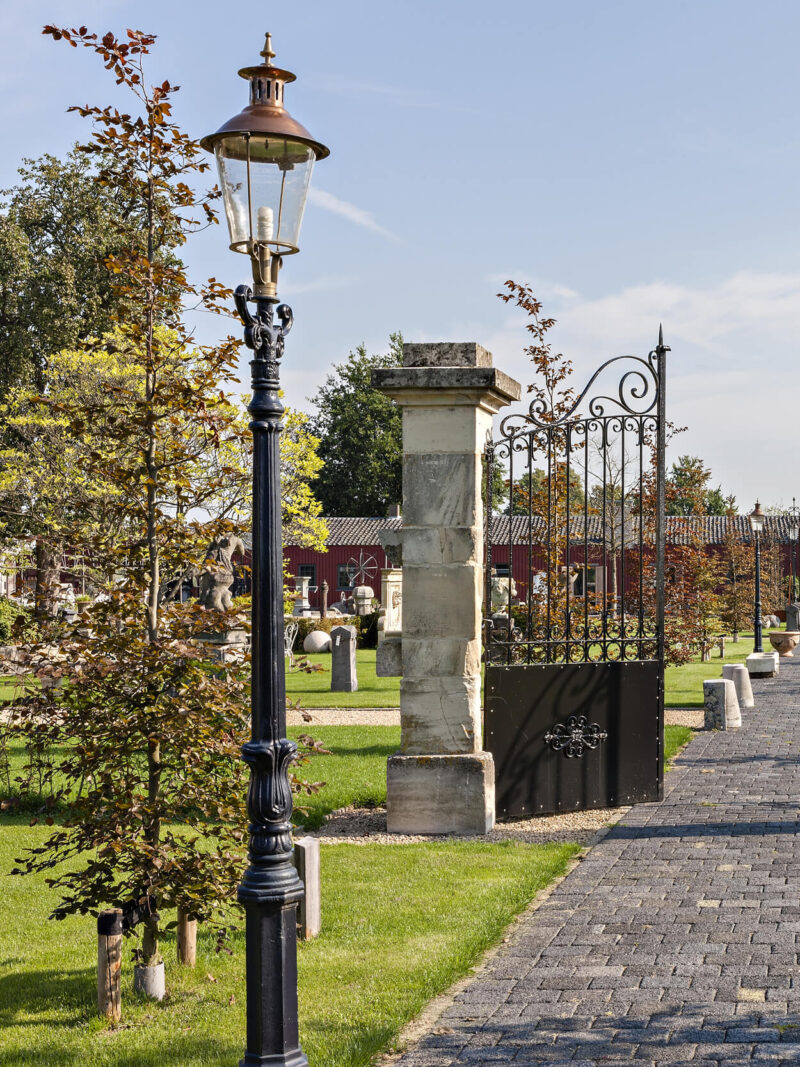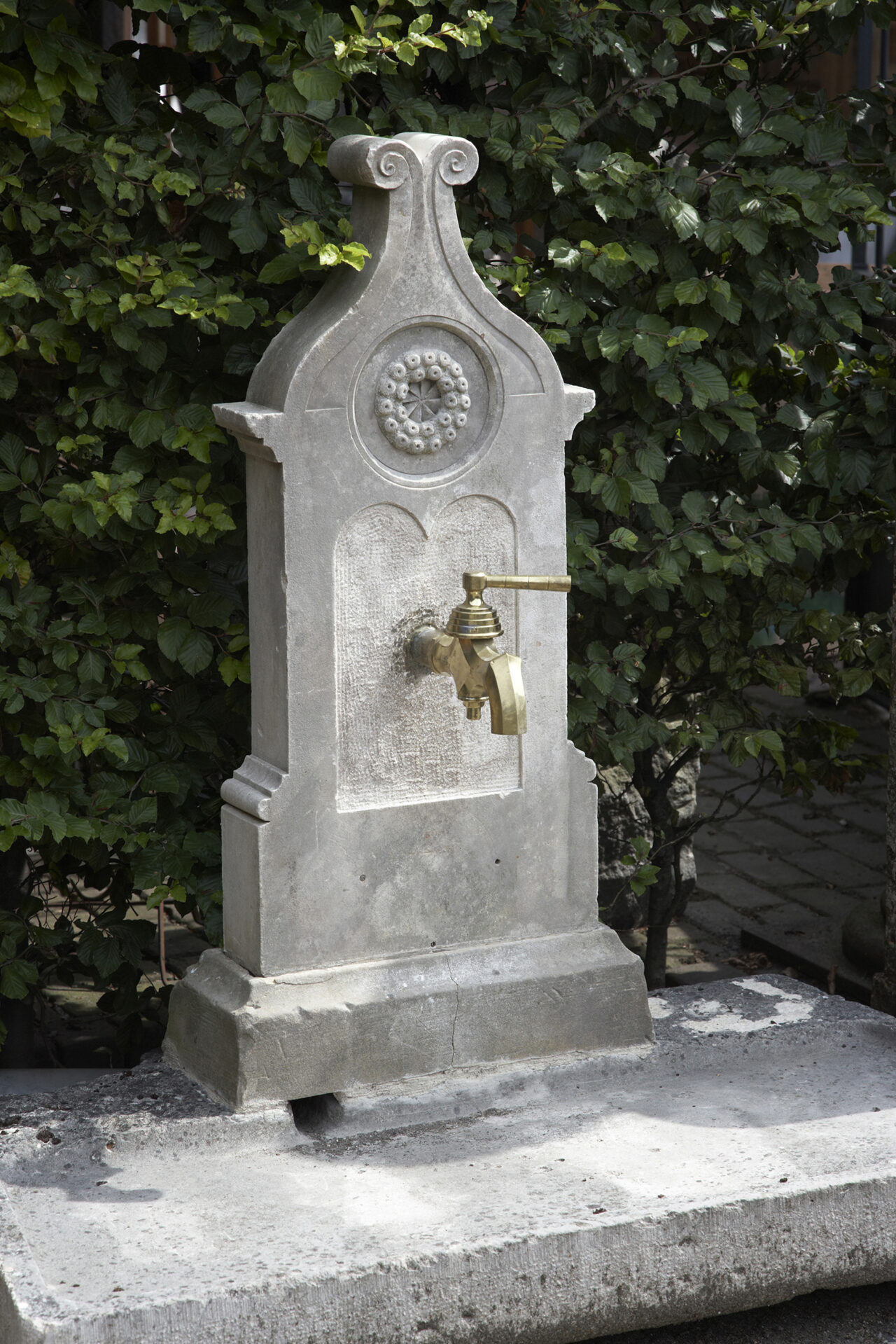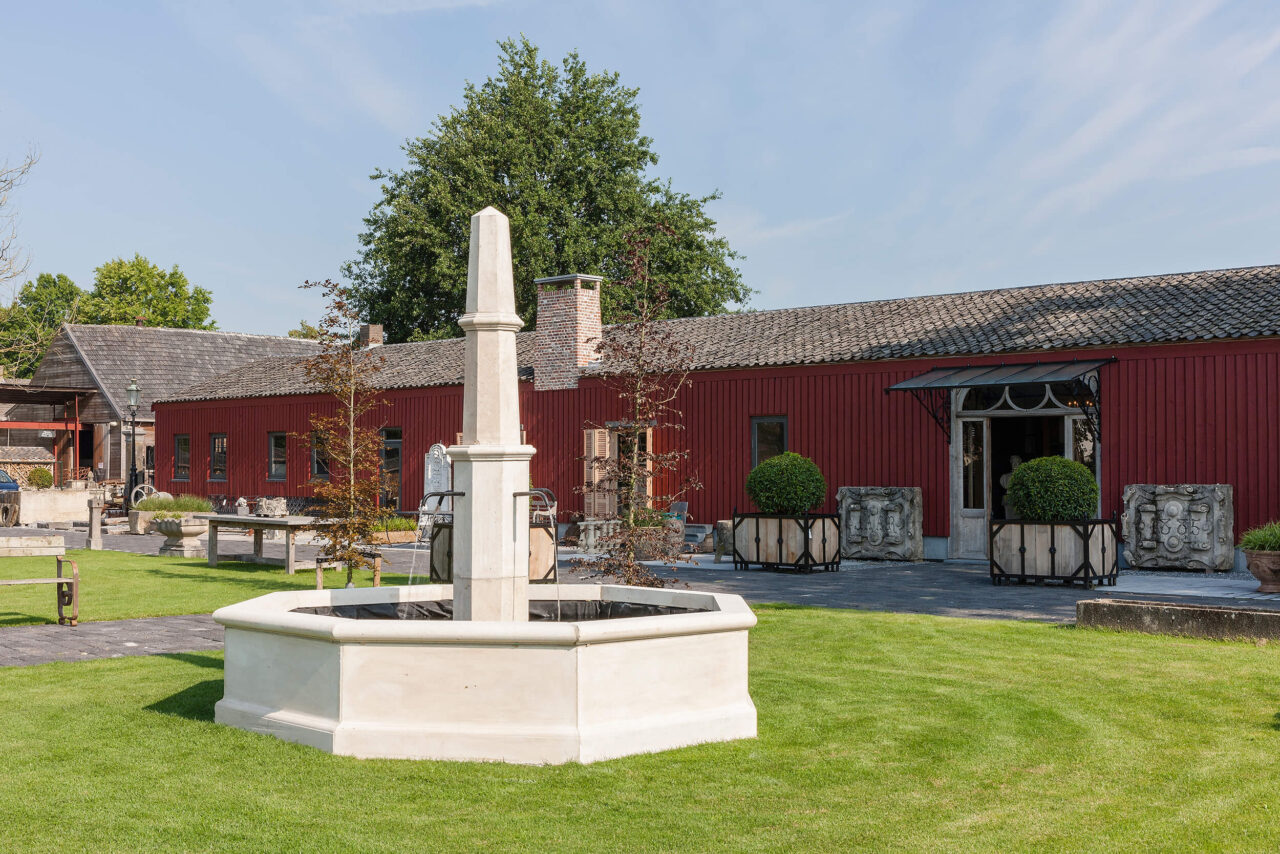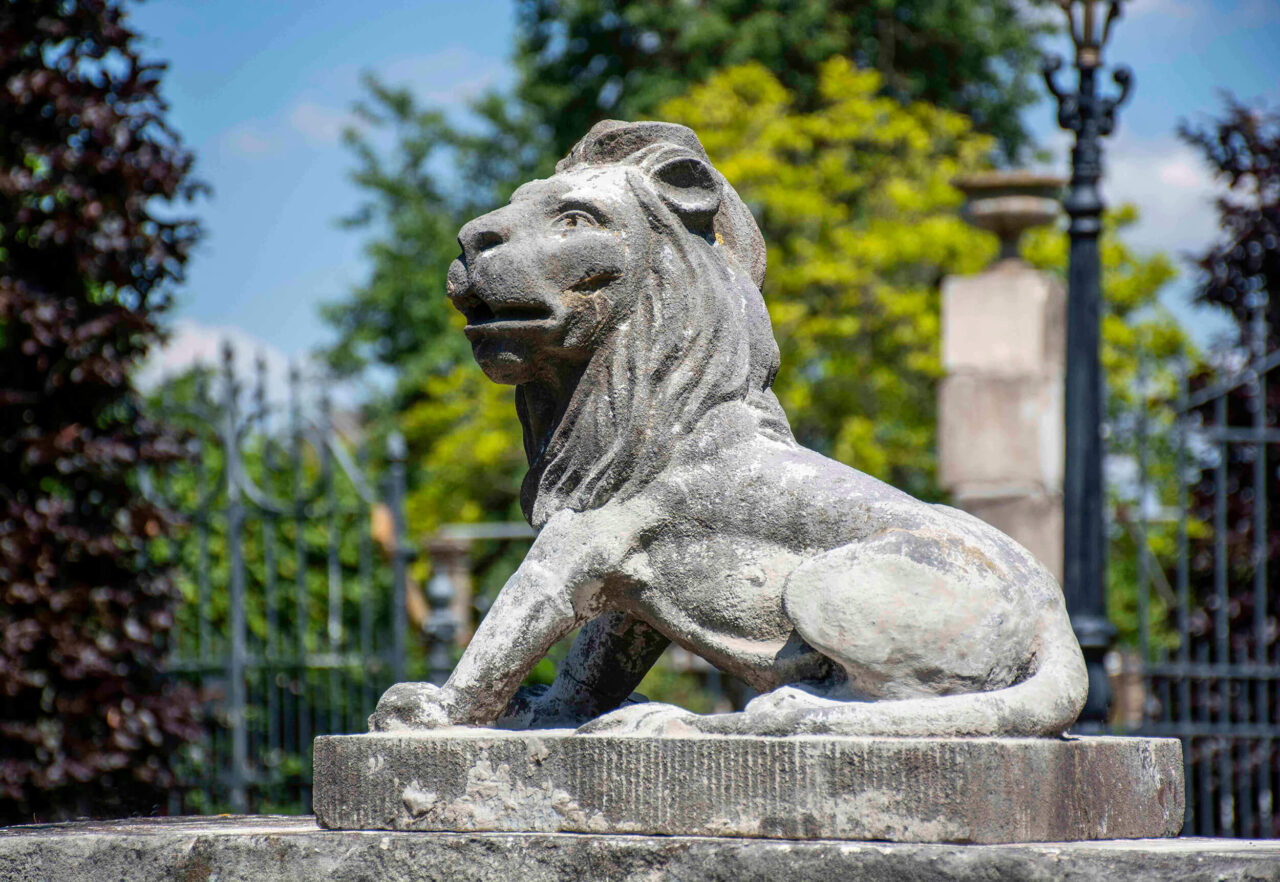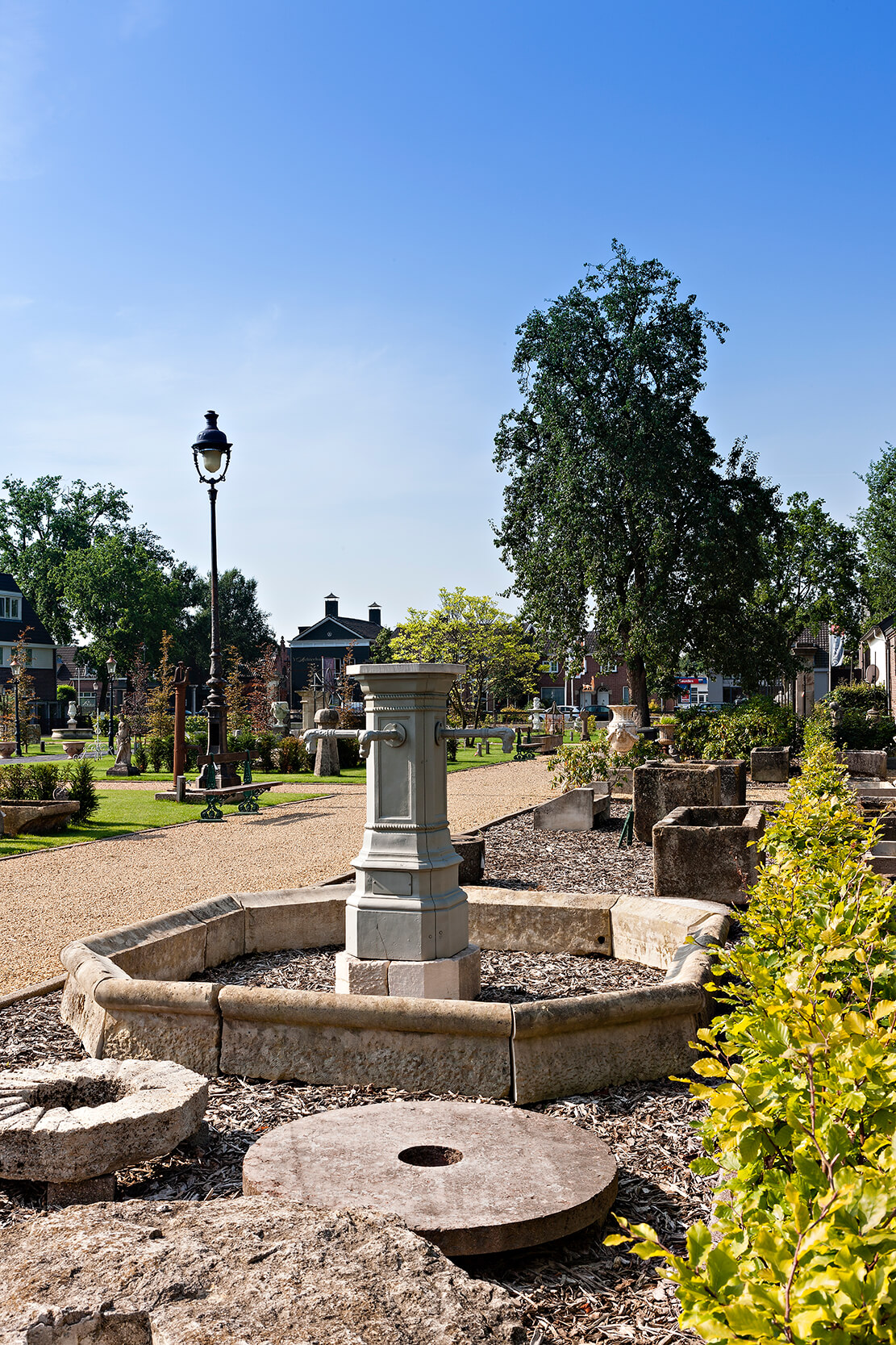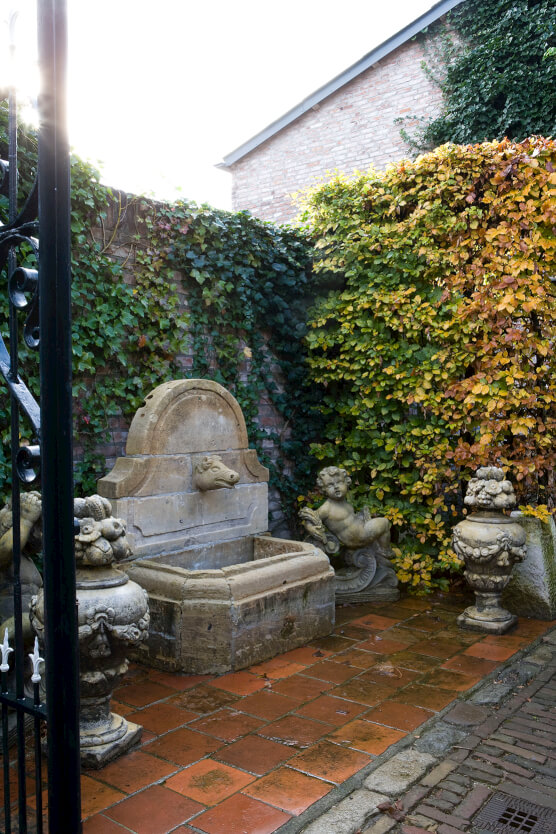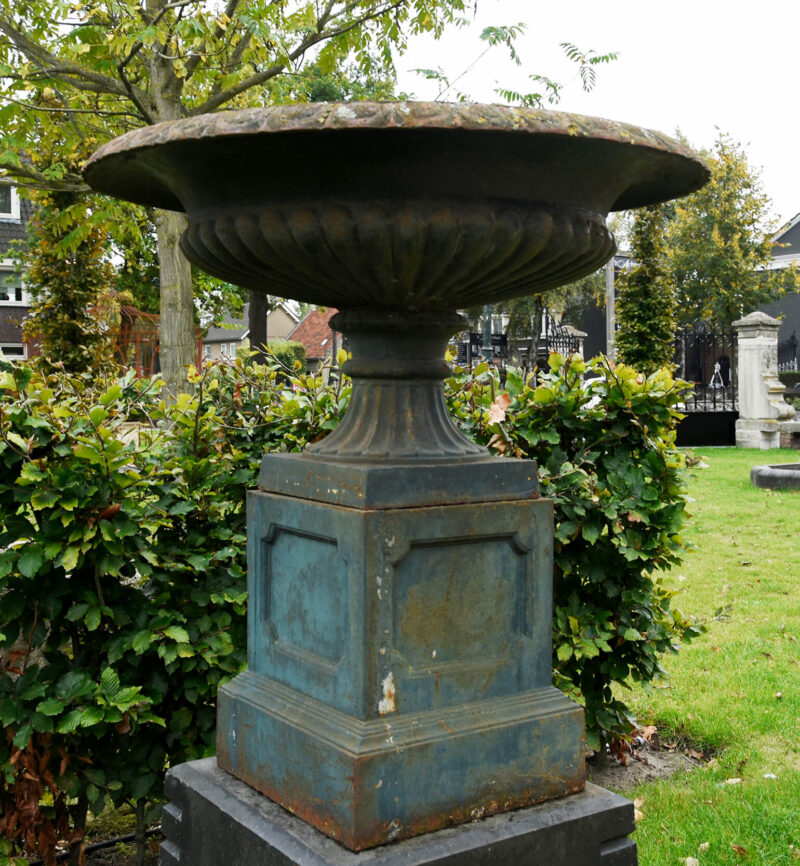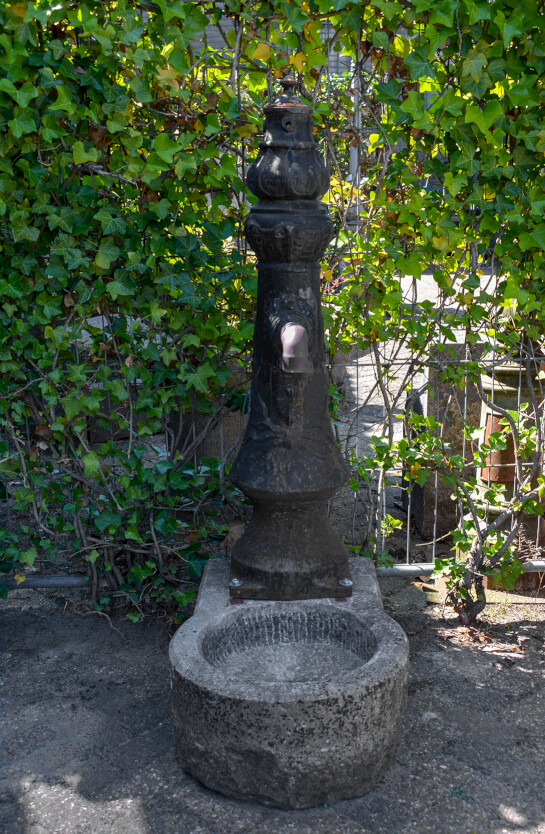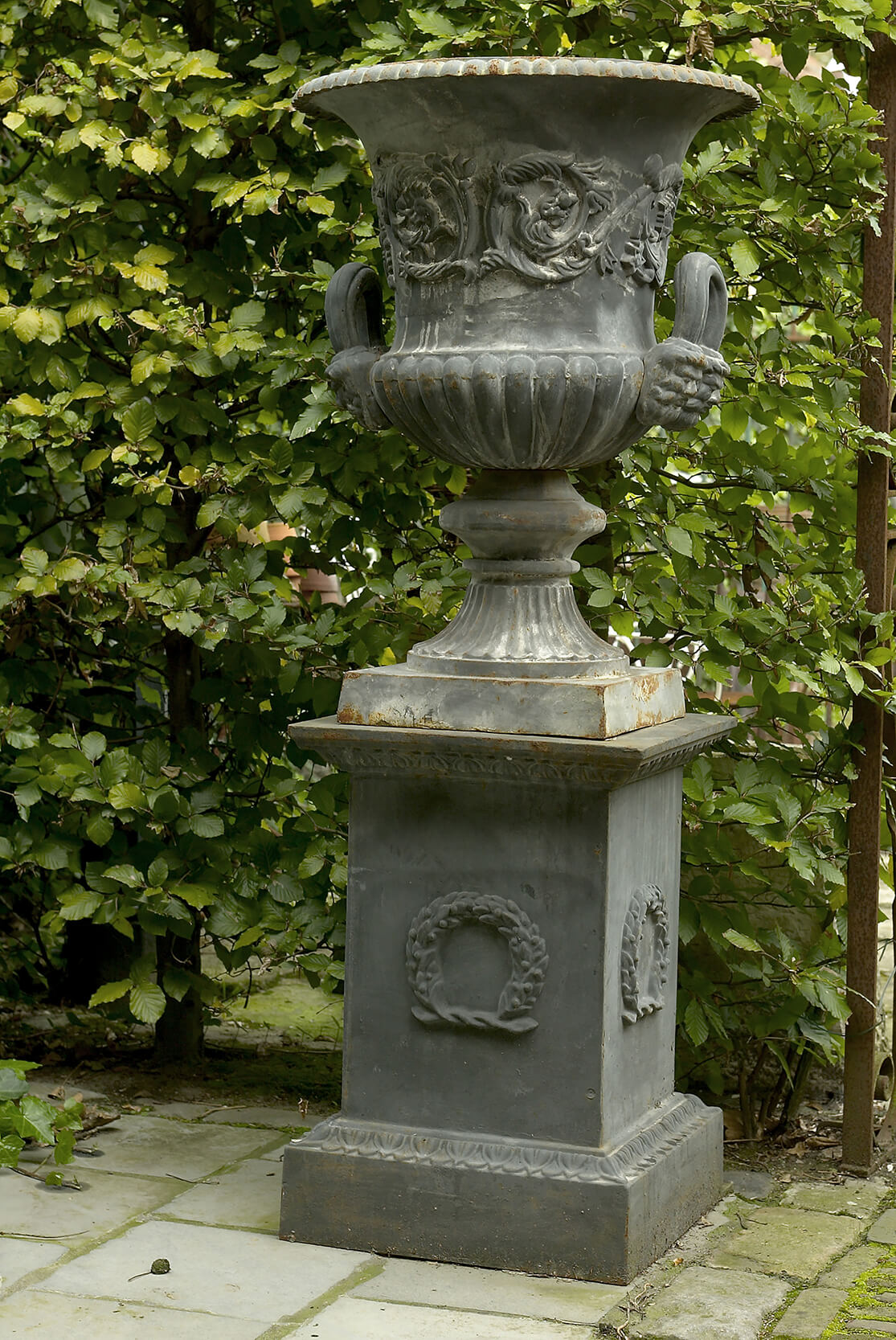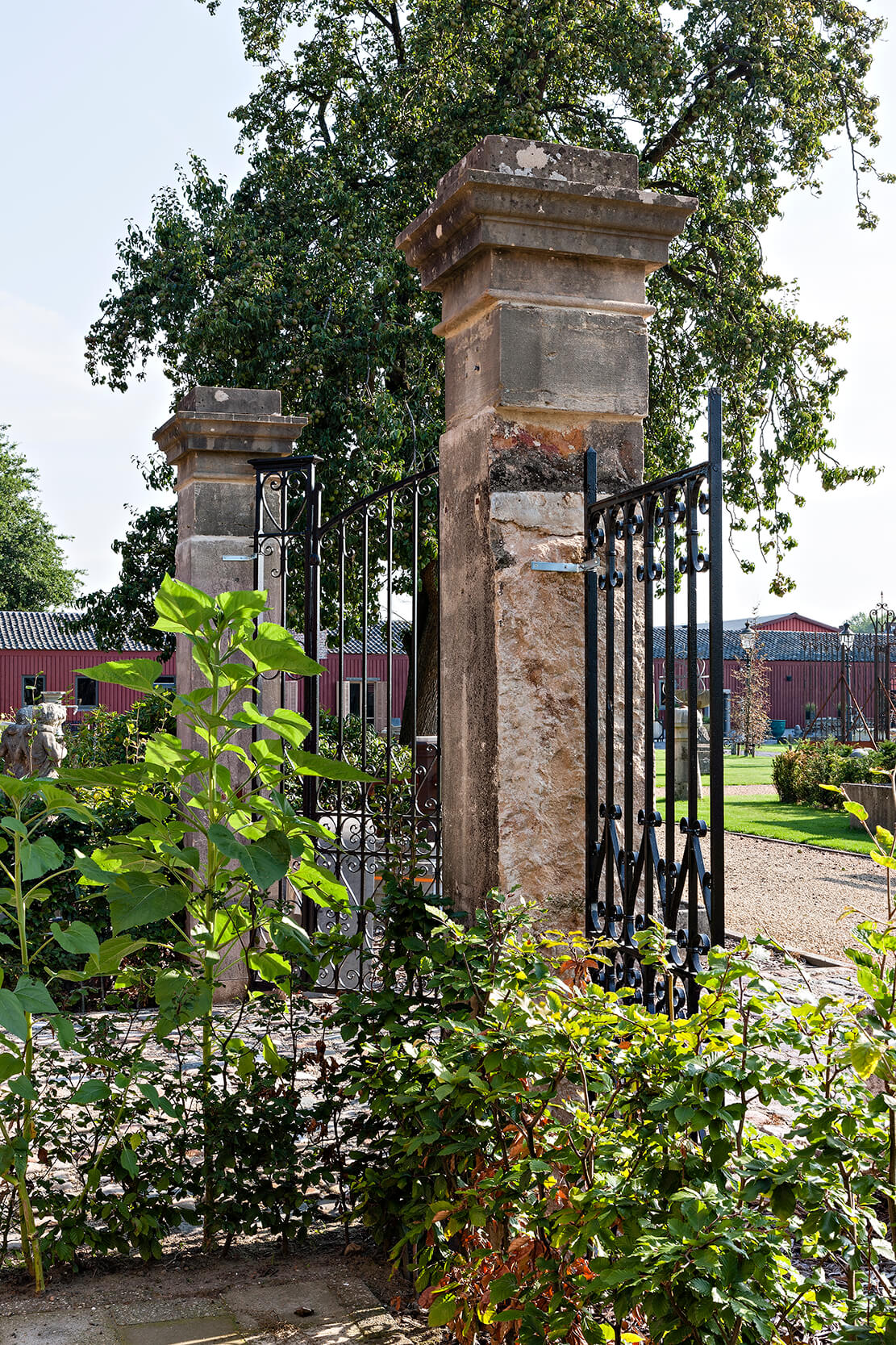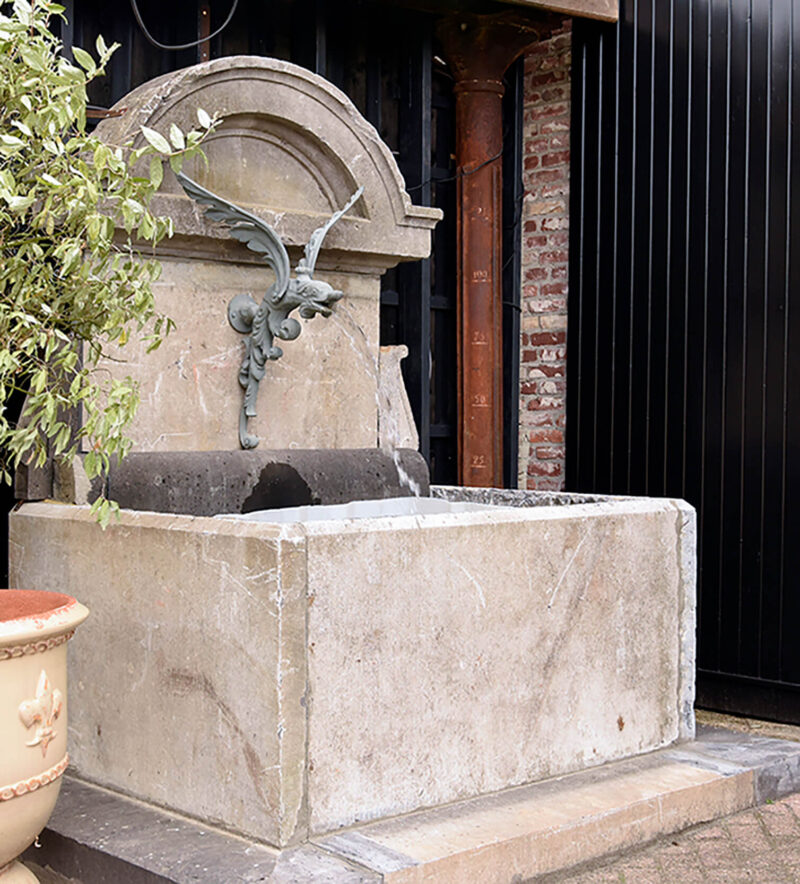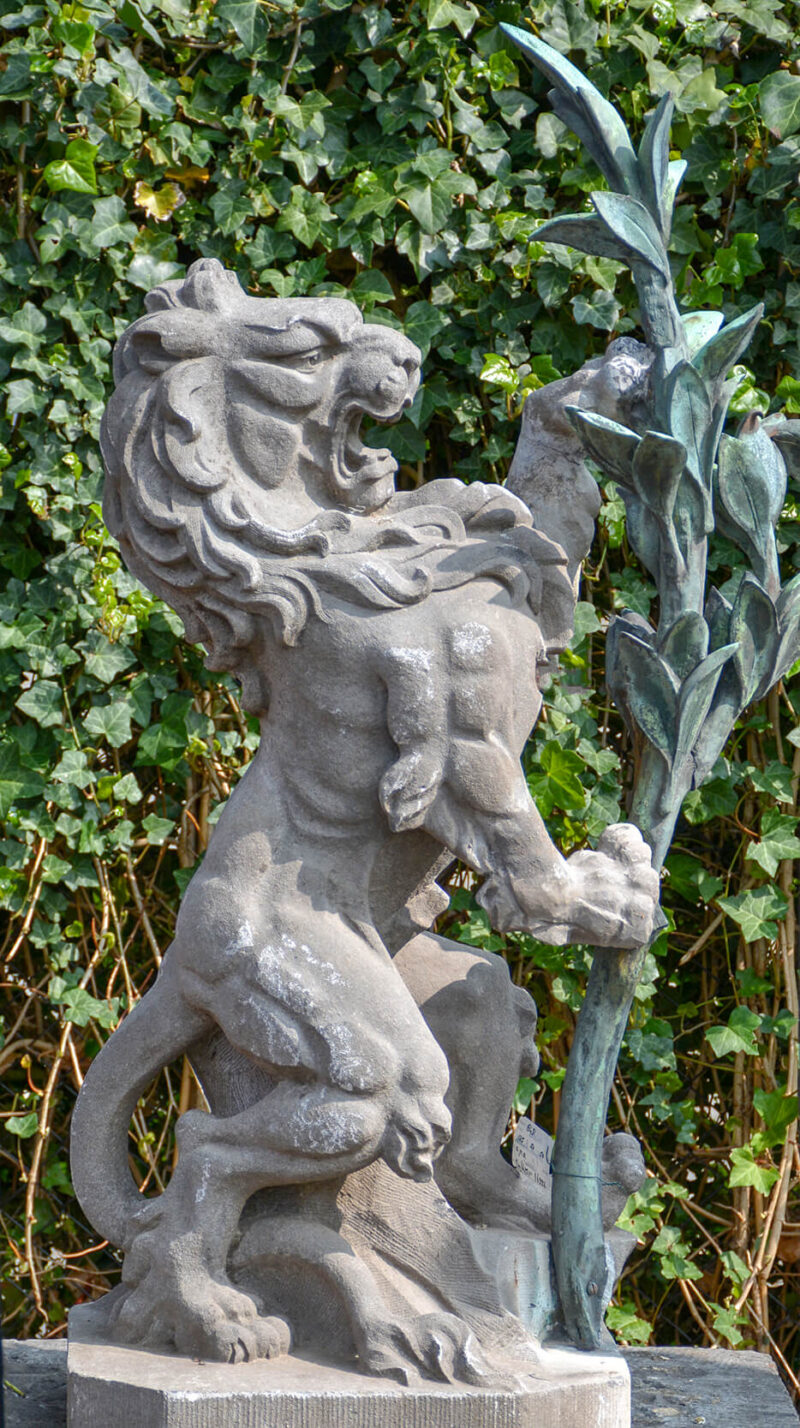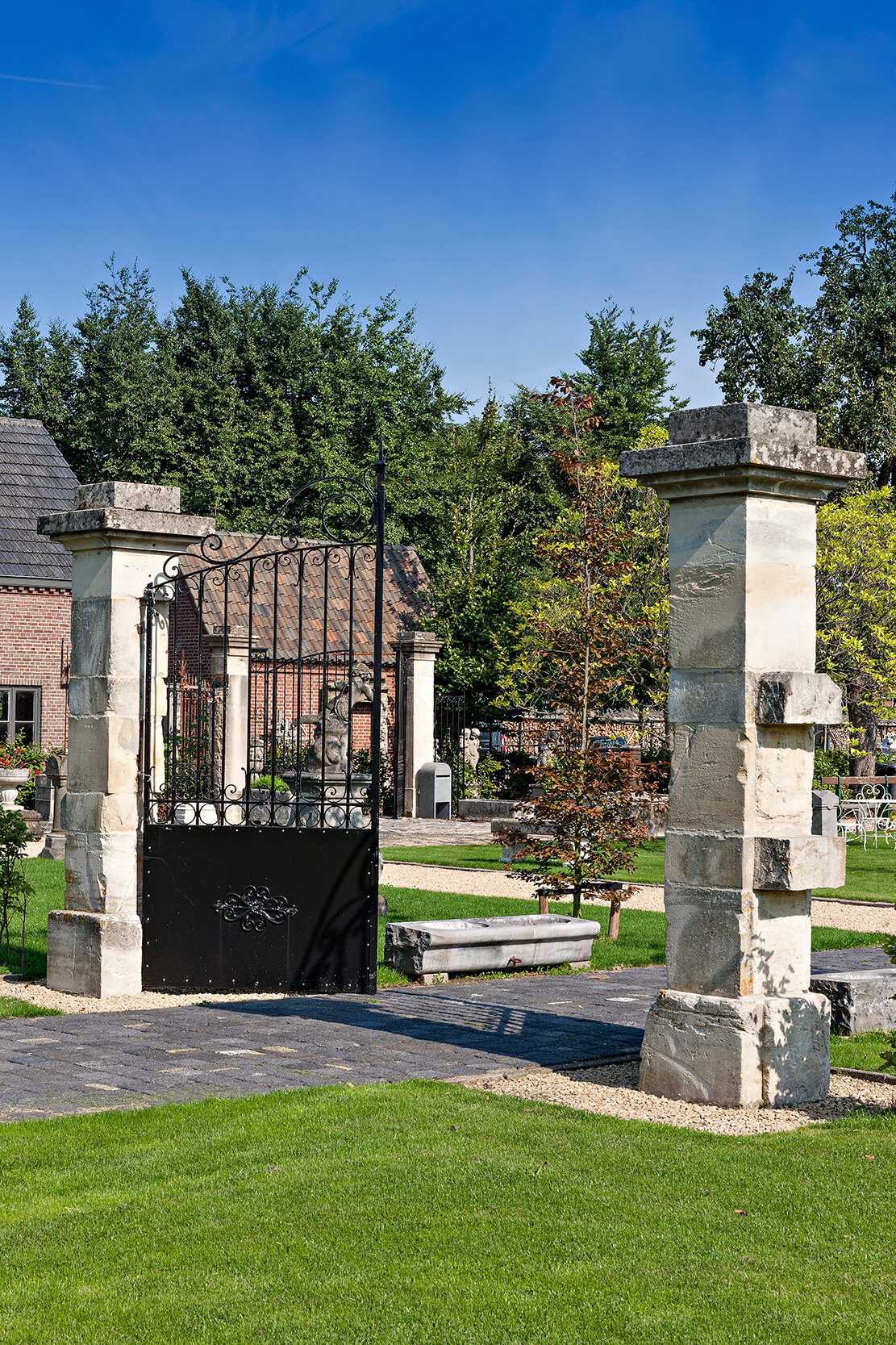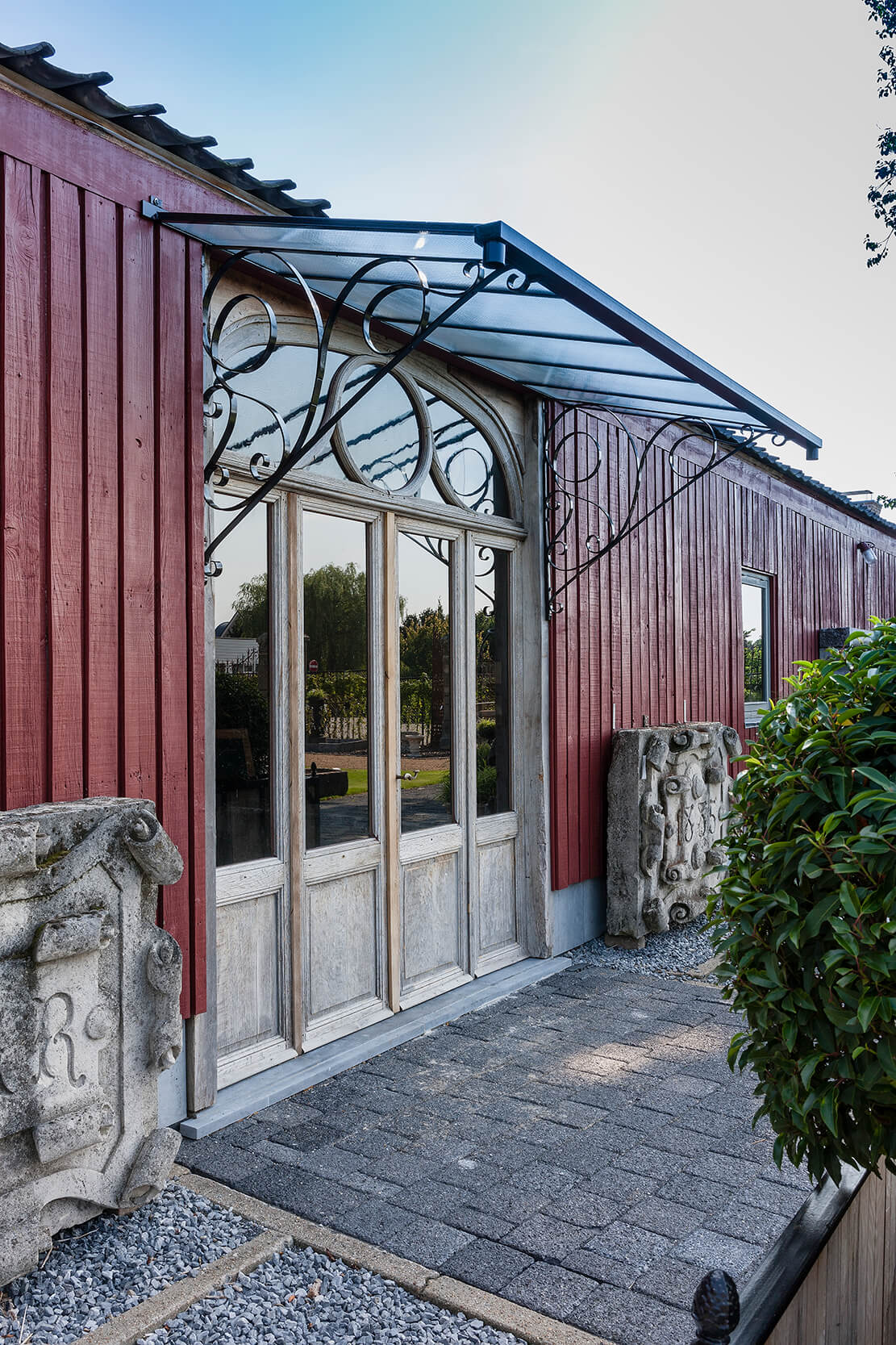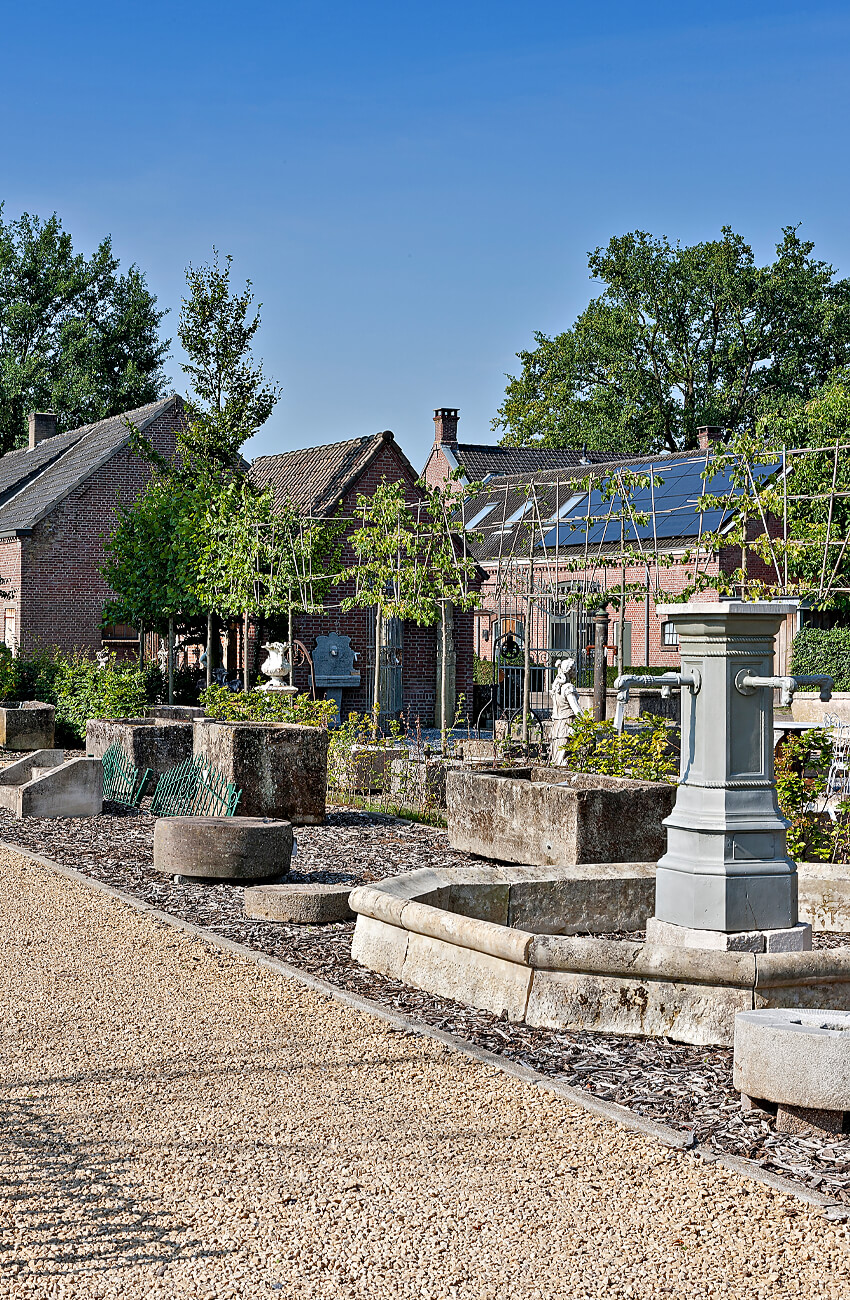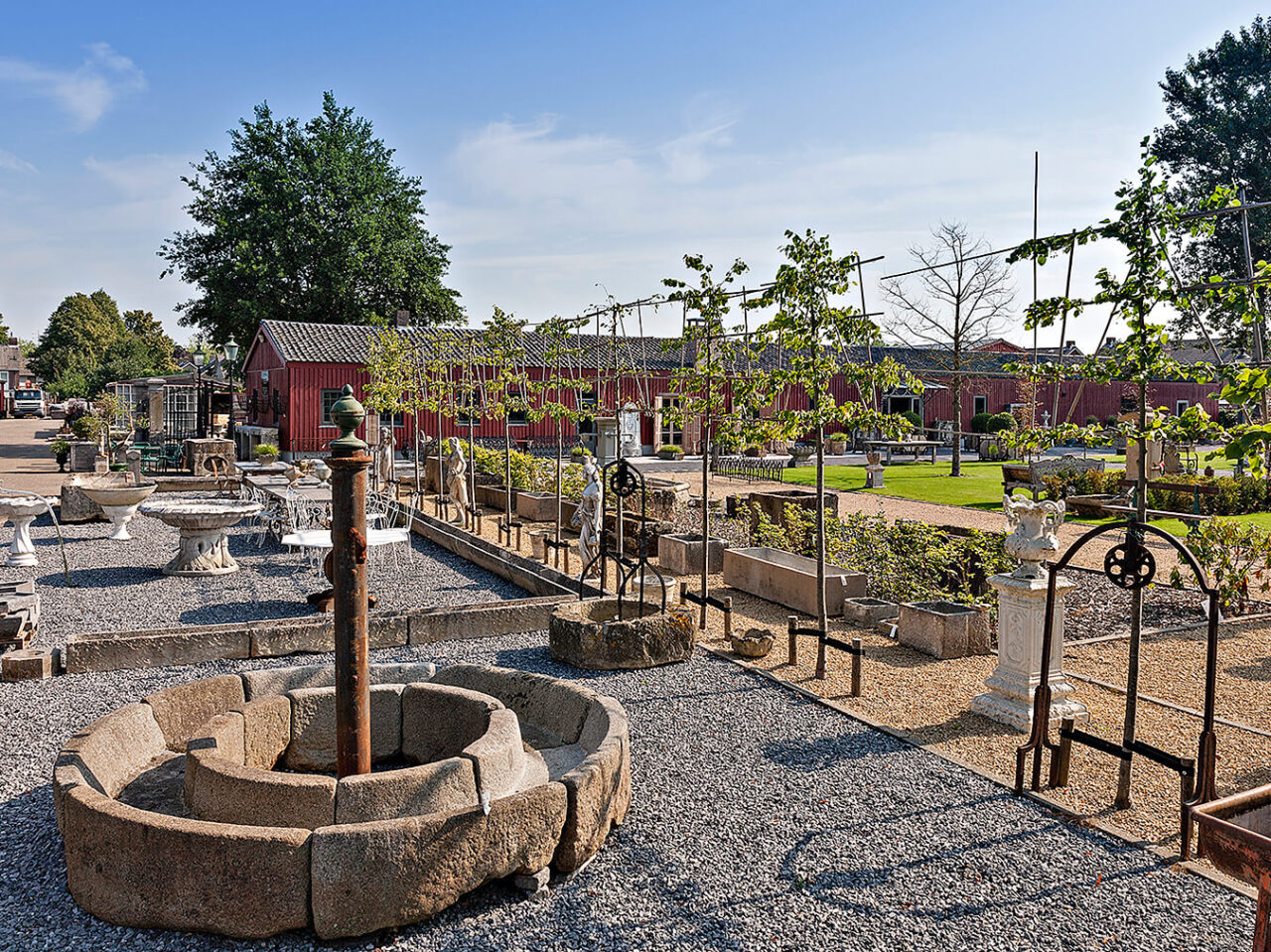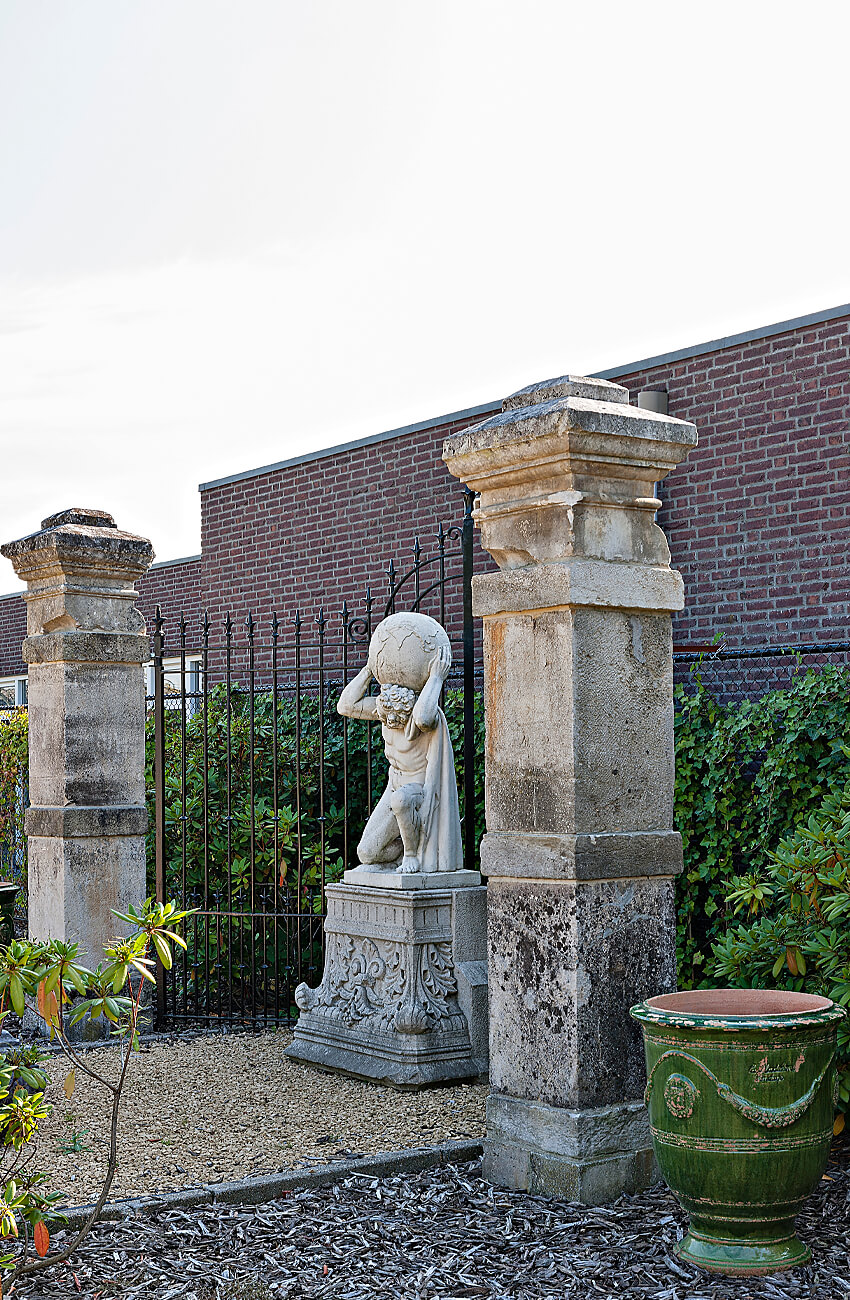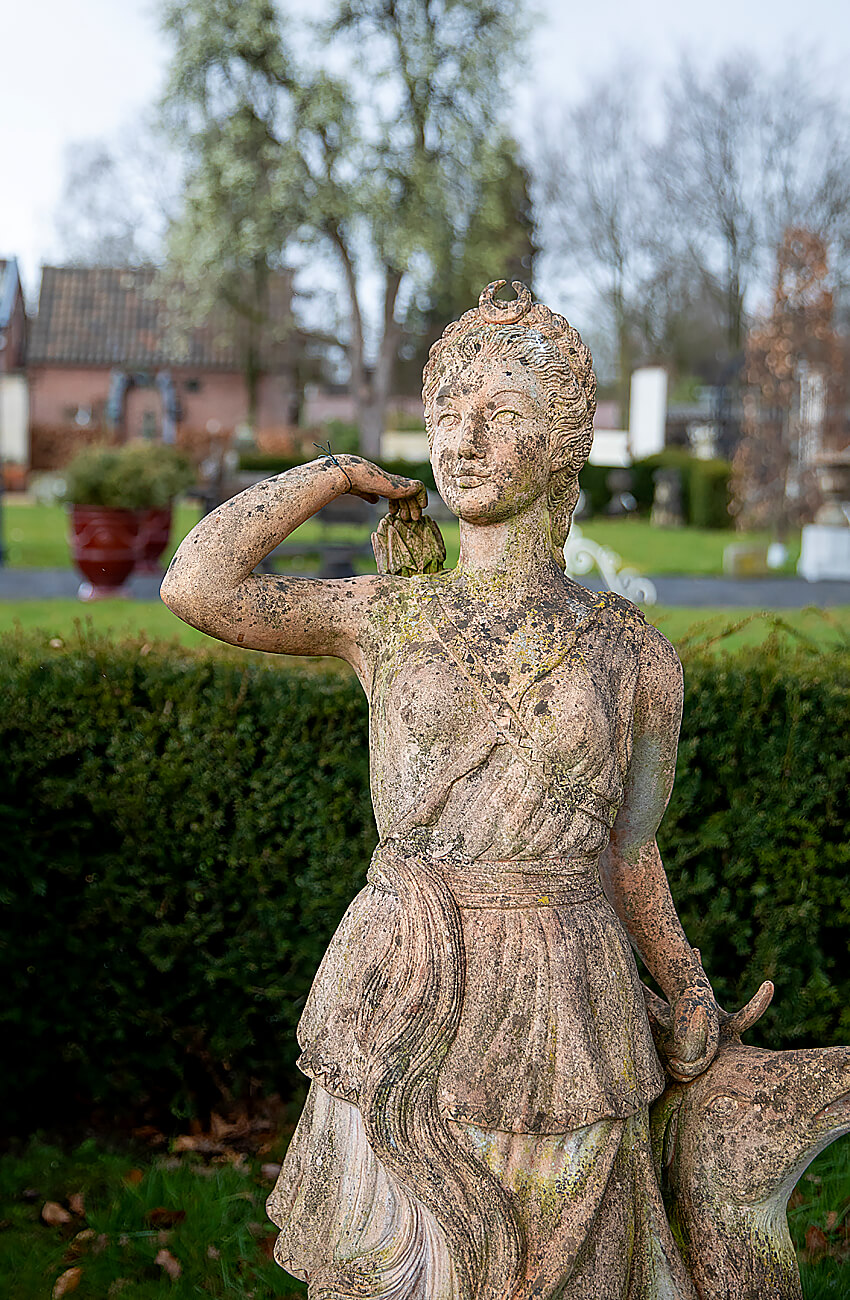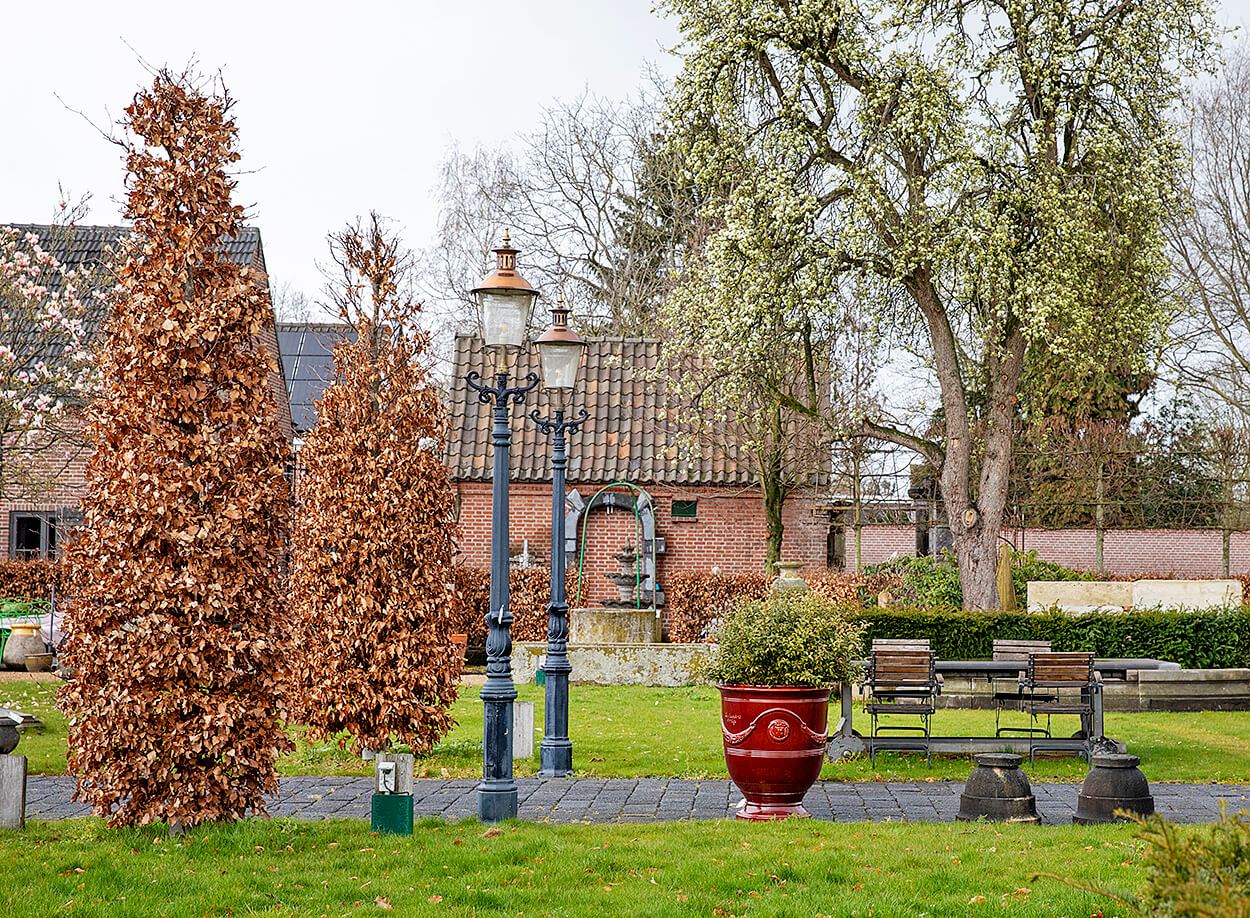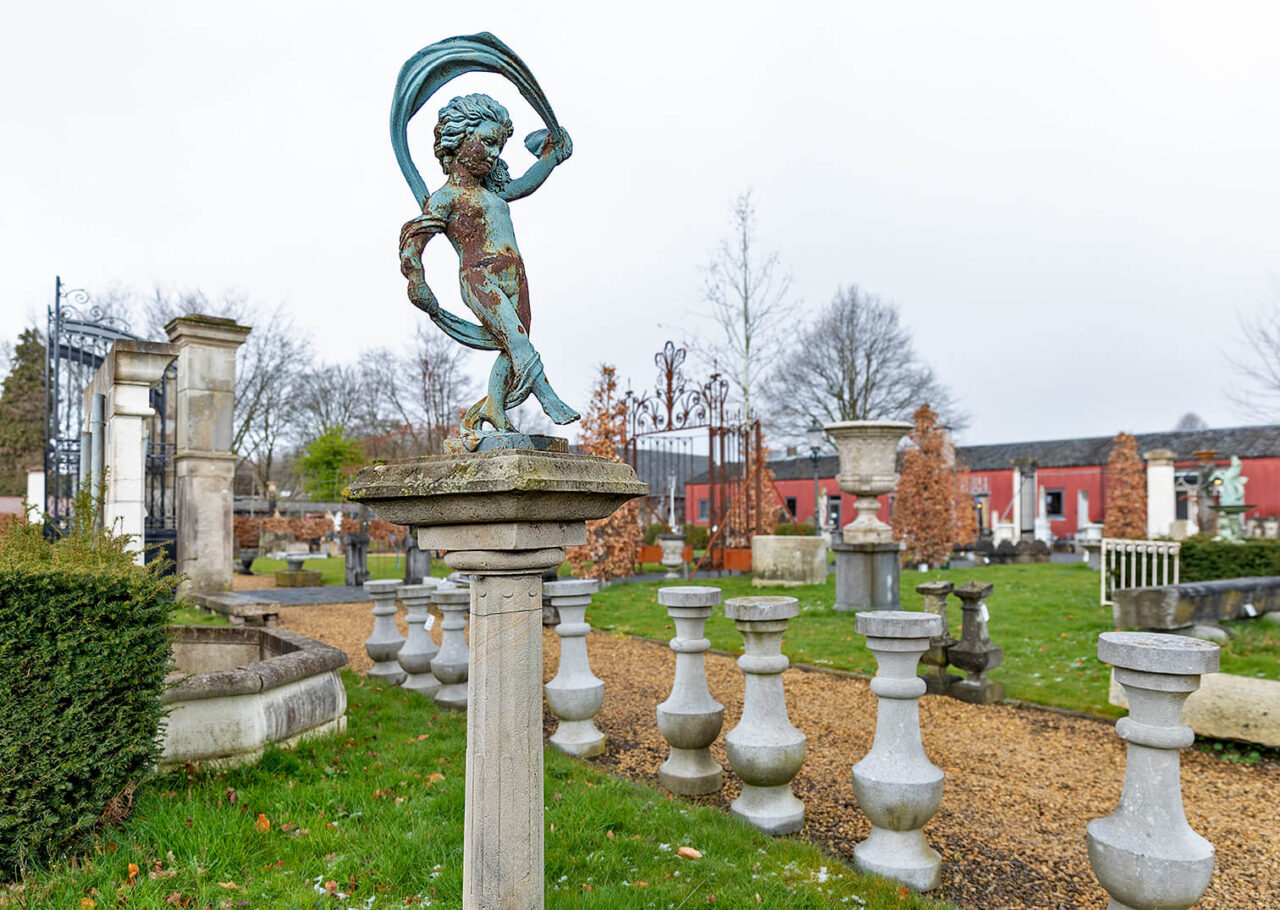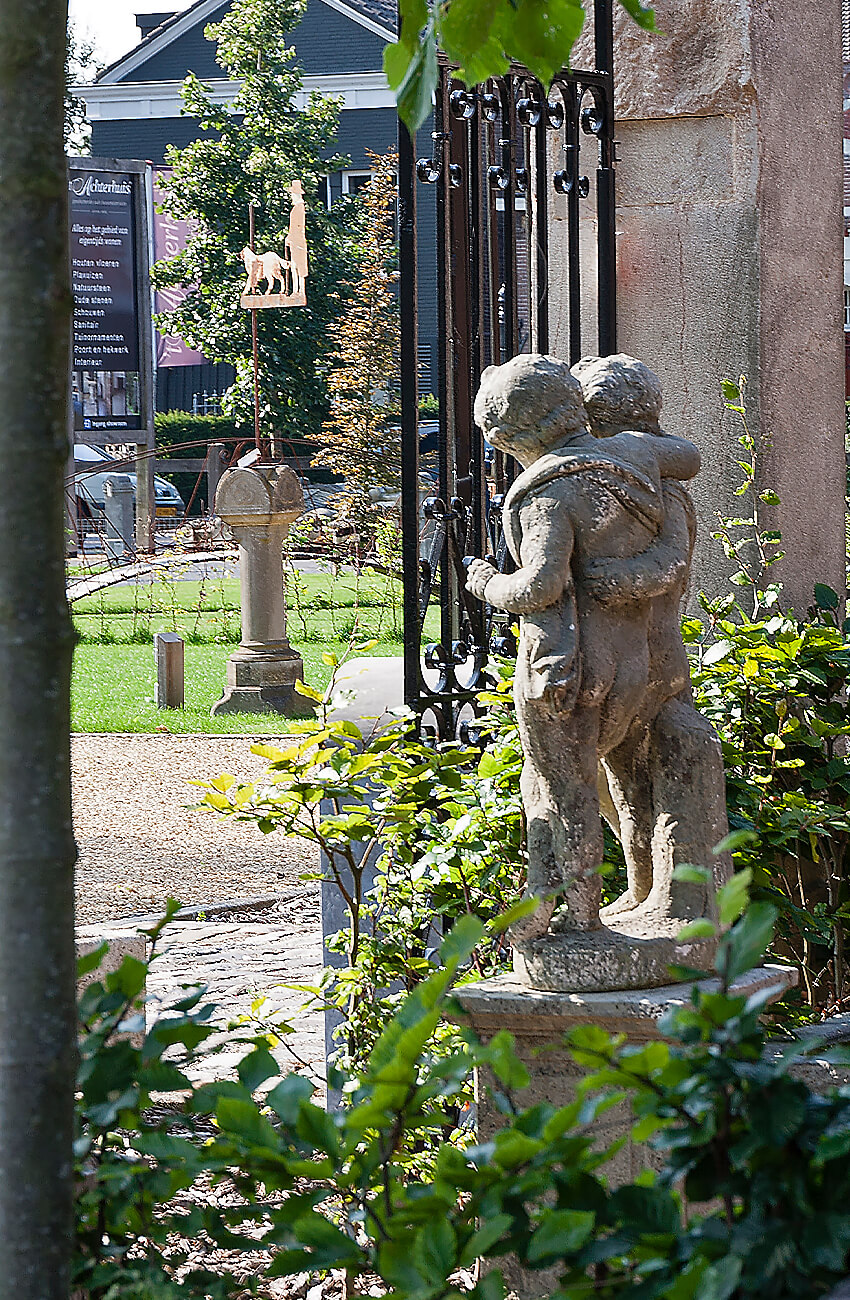 Gardens
Garden ornaments
In our gardens you will find many ornaments. The stock changes weekly, so definitely worth a visit.
To decorate your garden there is also a large collection of antique and rustic garden accessories and ornaments. From large stately castle gate to the famous French Anduze pot. Many materials come from old French gardens. Also in graceful garden lighting, troughs, bins, wells, old water features, antique fountains and vases there is a wide choice. There are also antique statues that stand out even more on a beautiful pedestal.
't Achterhuis has a wide choice of old antique sinks and troughs made of bluestone and French sandstone. These troughs can be used as planters and of course can also be combined with a pond or fountain. Both on the outside area near our showroom and at our external depot there are several sinks and troughs. Various sizes in stock to lengths of 3 meters. Old ornaments or stone columns could serve as a base for these sinks or troughs.
On our outside terrain there are several antique bluestones and steel vases on display. We also have large and small nostalgic iron vases with or without base. The Anduze pots should of course not be missing from our assortment, available at ´t Achterhuis in various colors and sizes.
We have a complete program of outdoor lighting in our assortment like lampposts in various sizes, standing and hanging wall lamps. Lacquered in coach green with a beautiful copper shade, or nostalgic lamps in rusted version, indistinguishable from old. Always changing is our stock of old antique lampposts. Ask our sales advisors about our stock.
Antique French sandstone fountains or stone edges for a pond. Here too 't Achterhuis has a large choice. Water wells, an old wall fountain, a cast iron gargoyle or sandstone columns combined with an old pump can be used to decorate your garden or patio. Whether you are looking for an old town pump or a small hand pump for above your sink, 't Achterhuis also has a large choice here. It can also be adapted and used as a fountain.
Old antique stone statues to decorate your garden, or a cast iron dog for the back door. In the category garden statues you will find both old and new statues. In our category "Living" you will also find several statues for inside, including a large Christmas group.
't Achterhuis has a unique collection of garden furniture. Garden tables with stone top and steel or wooden base or garden tables entirely of French sandstone. Antique or authentic. Garden or park benches of teak with steel legs. Often they are one-off pieces. Garden tables are available in various sizes, lengths from ± 2 to 4 meters. Click on the picture for an enlargement and the dimensions.
Signup for the Achterhuis newsletter
Request the Achterhuis brochure