The facades were brickworked crosswise with recuperated yellow IJssel bricks, the roof is made of old red roof tiles. You can see details like a tree of life, old outdoor lamps and in the outer walls with bows and roller layers several wall anchors.
Inside the hall, office, kitchen and utility room are original antique Old Dutch terracotta tiles 20×20. In the living room and upstairs massive old wagon boards. The bathroom floor consists of new black marble with white marble cubes to make it a bit more classic. The combination with the freestanding cast iron bath and new taps of the classic, English brand Lefroy Brooks gives an old-fashioned look which was also the intention of this project.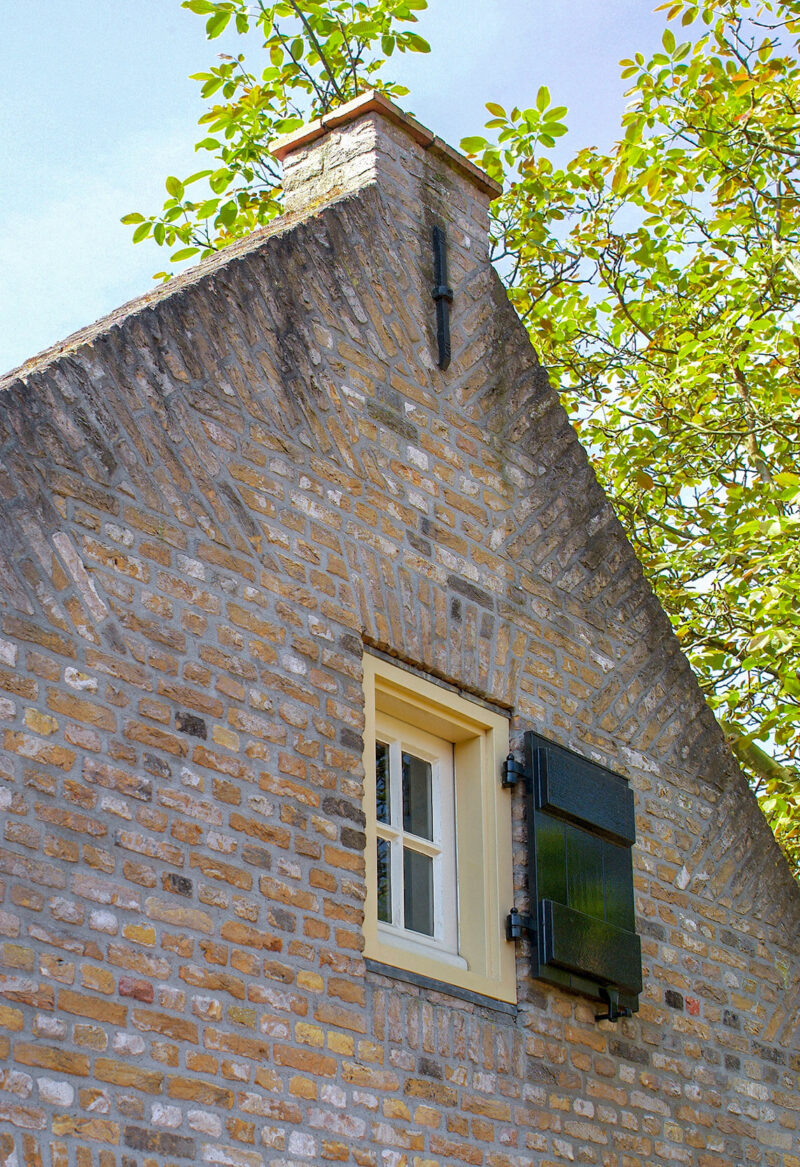 freestanding cast iron bathtub
cast iron children's bath
antique red terracotta tiles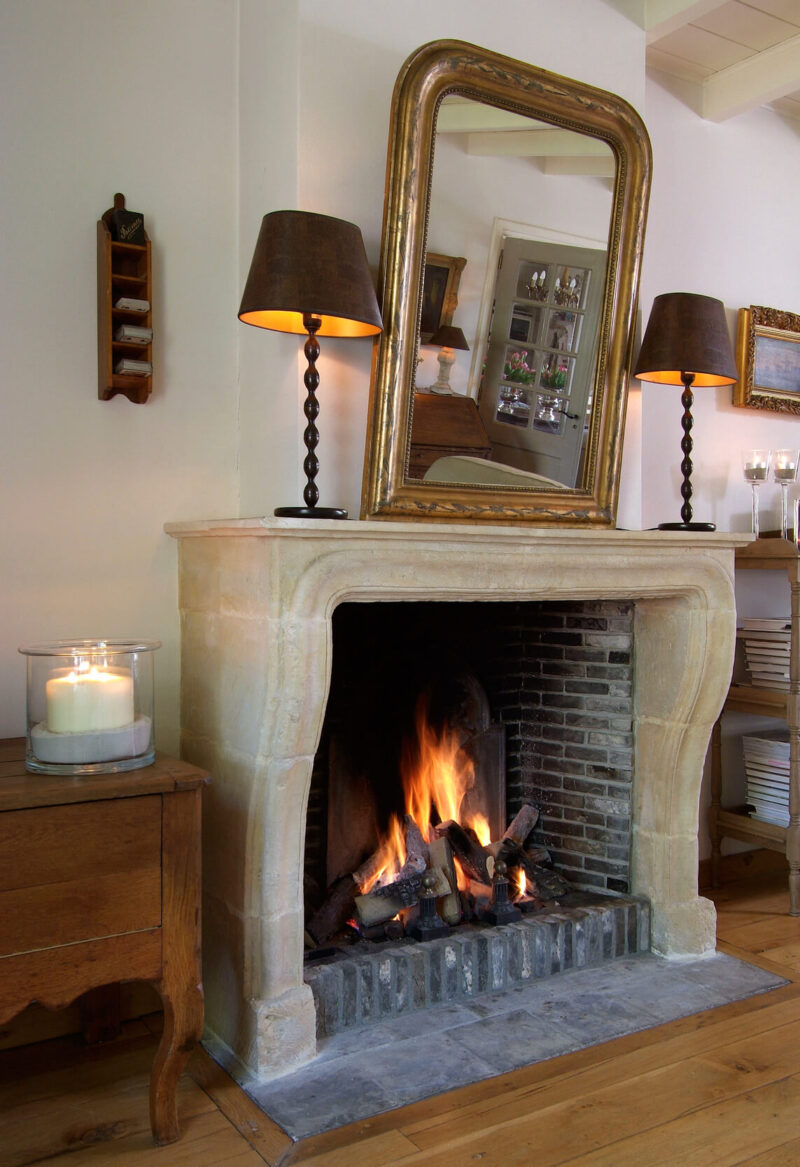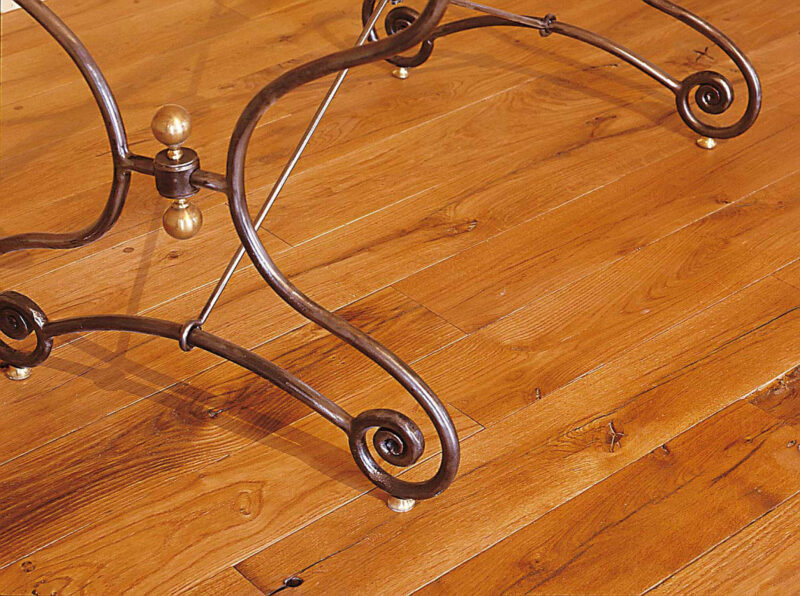 In the living room there is a new hand-cut French fireplace on gas. This fireplace was cut from coarse sandstone. In the kitchen a typical Old Dutch wooden kitchen fireplace was built in which an antique pot-bellied stove was placed. The interior was tiled with Old Dutch whites of 13×13 with a hand-painted rim.
The interior consists mainly of simple antique furniture and authentic accessories.