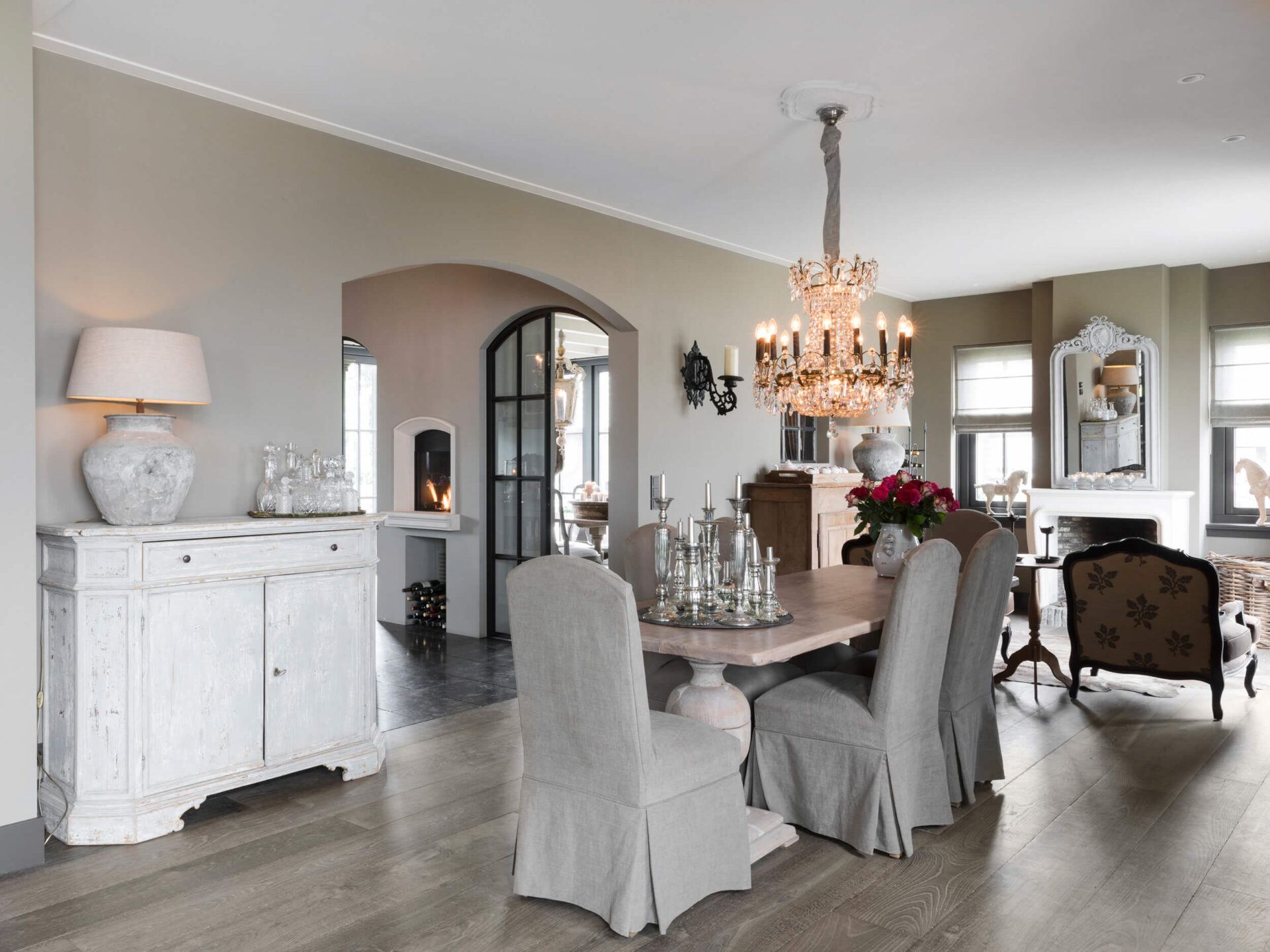 New aged grey solid oak planks were laid in the living room and bedroom. At first sight very sober but in combination with beautiful aged, antique furniture and accessories, and the sumptuous fabrics a beautiful whole.
In the dining room, a new hand-cut French limestone mantelpiece was placed with a fire mouth made of hand-formed blue clogs. This fireplace is wood-fired. The antique andirons and fire grate ensure sufficient oxygen supply. The gray painted mirror forms a quiet whole with the fireplace.
In the TV room adorns a simpler fireplace. On it is a beautiful golden antique mirror.
sandstone kitchen fireplace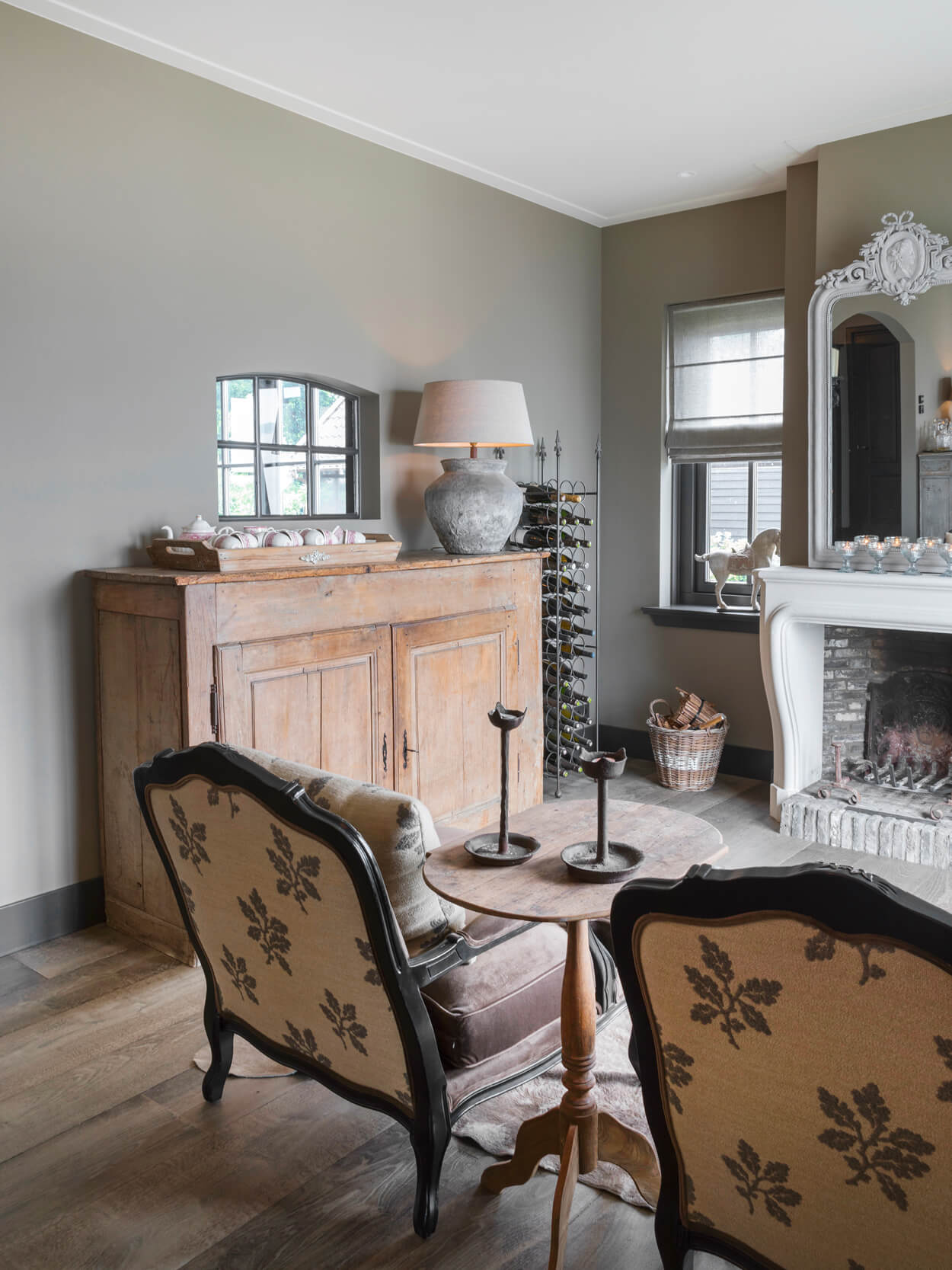 In the kitchen, aged Belgian bluestone dalles lie in running bonds that perfectly match the gray wooden planks. Again, a French fireplace is placed at eye level with a storage compartment for the wood underneath. In the kitchen you can fully enjoy the fire because it is visible from all angles. It immediately gives a warm atmosphere.
From the kitchen one goes to the garden room where one has a beautiful view to the outside. To create an "outside feeling" in this room installed are the Castle Stone Bricks. These have the look of old-fashioned street work. With this, the outside was brought inside. The large windows also provide a lot of daylight and involvement with the outside. The kitchen mantelpiece completes the whole.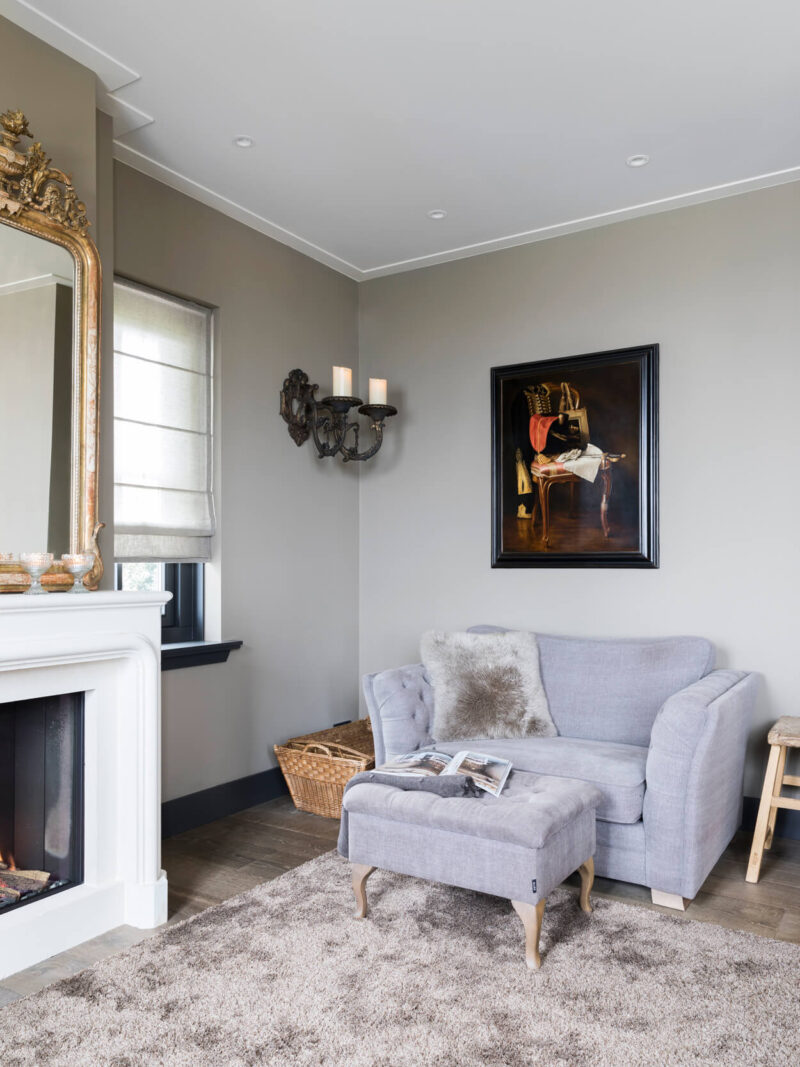 sandstone fireplace with antique mirror