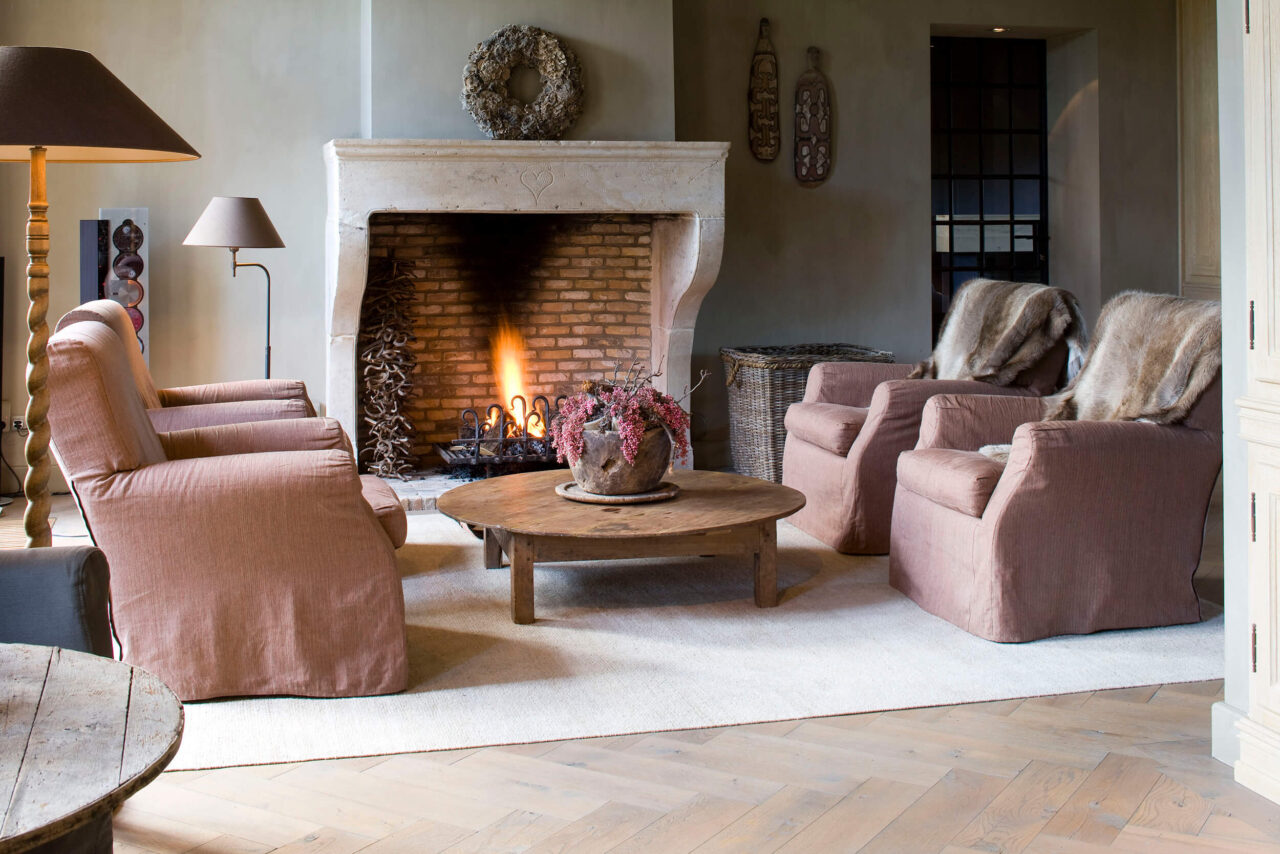 In the hall there is an old workbench that now serves as a side-table.
The same floor was also laid in the kitchen. In the kitchen, in order to emphasize the rural character of this house, a French stone kitchen fireplace was placed at eye level. The kitchen worktop is custom made of Belgian bluestone. Chiseled edges were chosen.
In the pantry, new, small, but tumbled dalles of 20×20 were laid. So this is the same type of stone as the large antique dalles. Because of this the dalles have about the same color so the whole remains quiet. The doors were made of rustic oak planks. This Belgian bluestone countertop was not chiseled but straight cut, edge 'broken' and honed.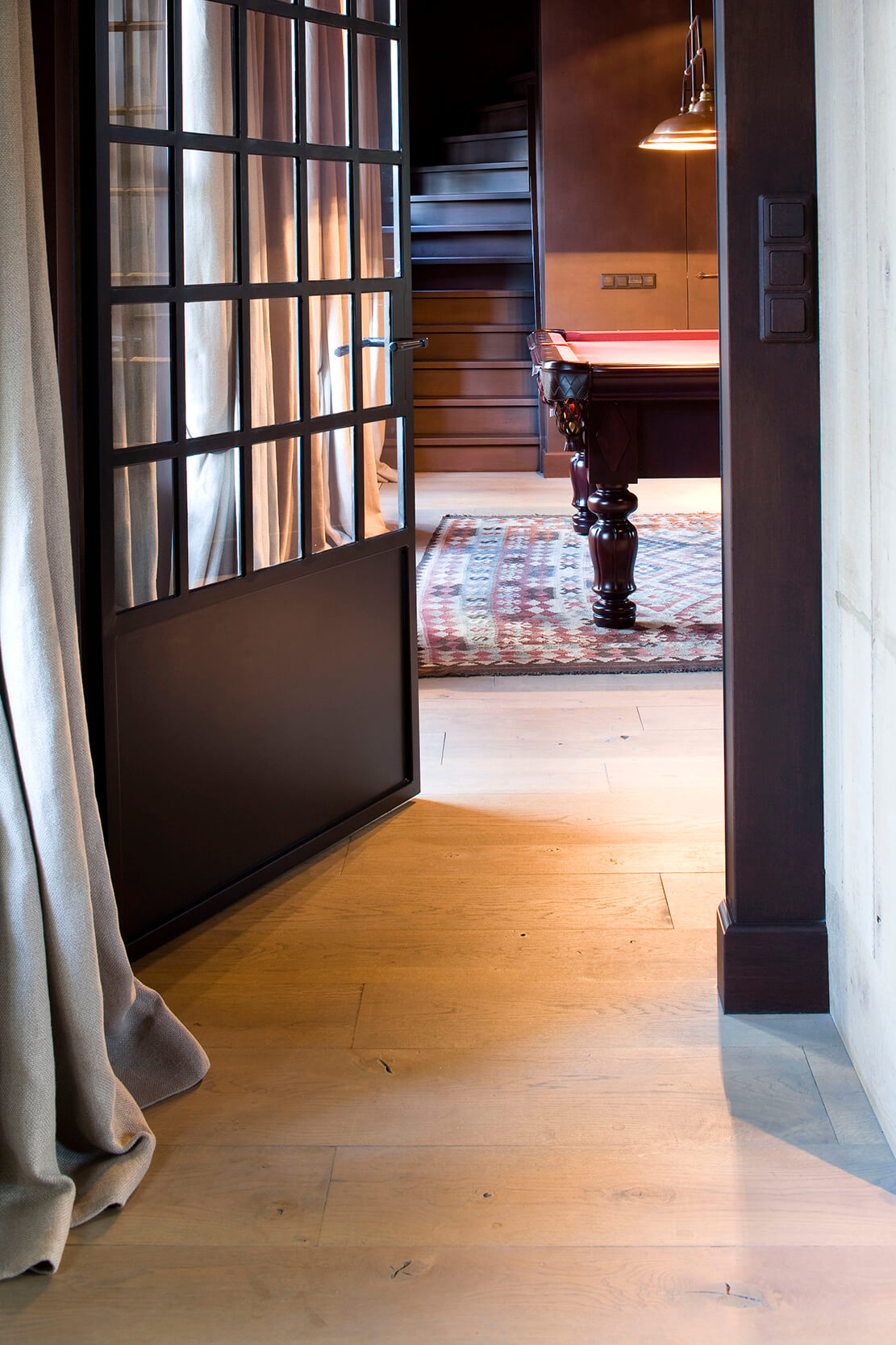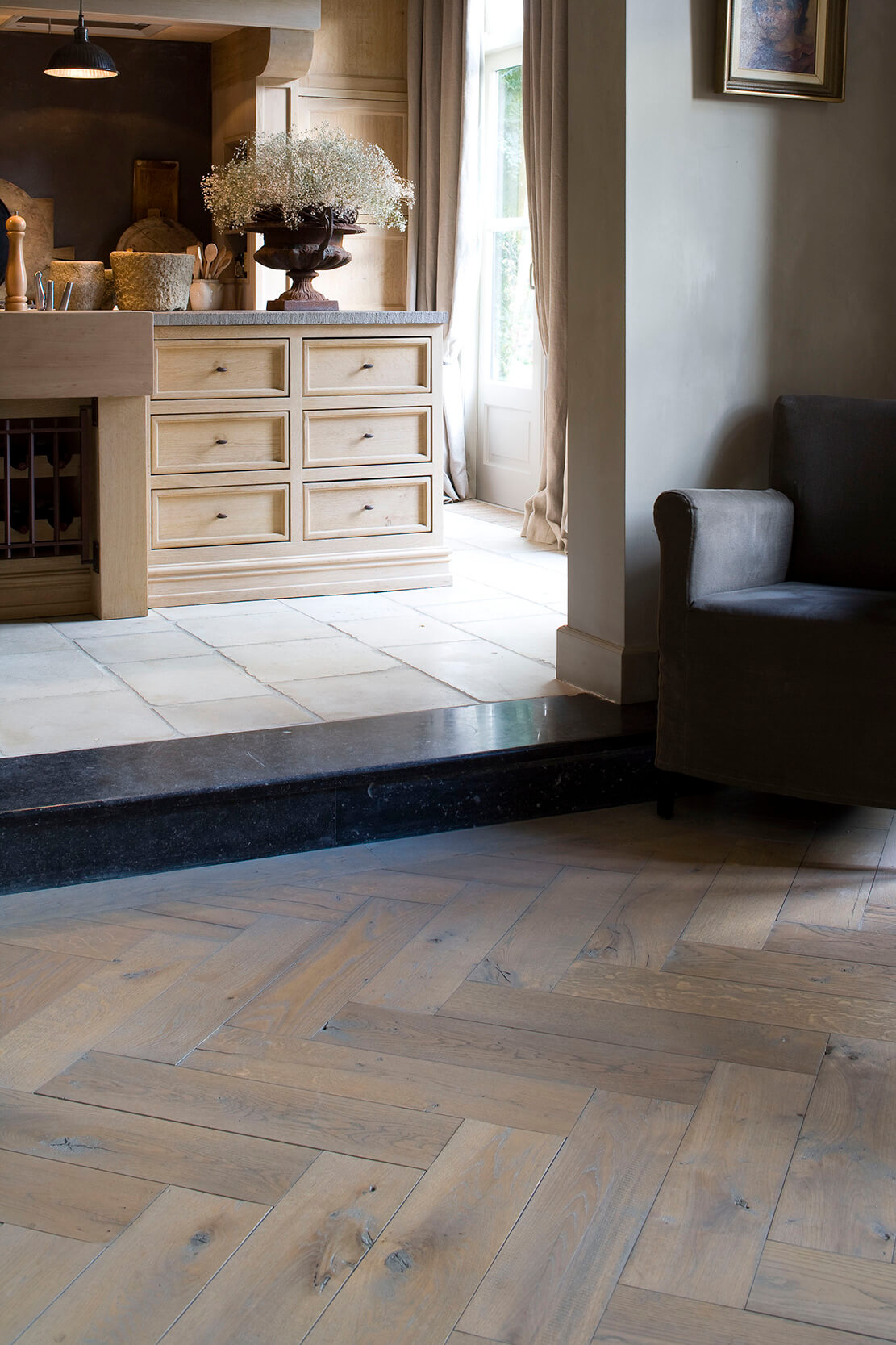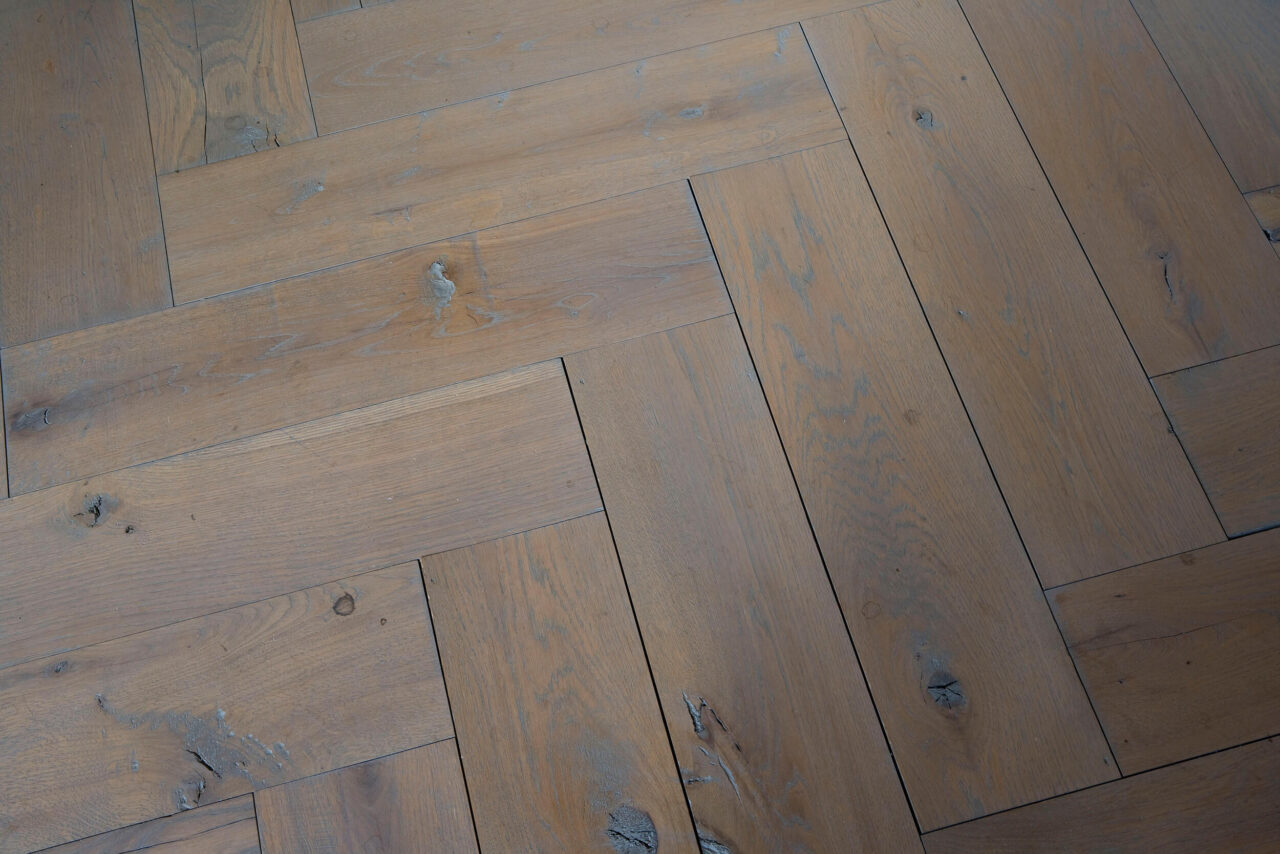 antique Burgundian dalles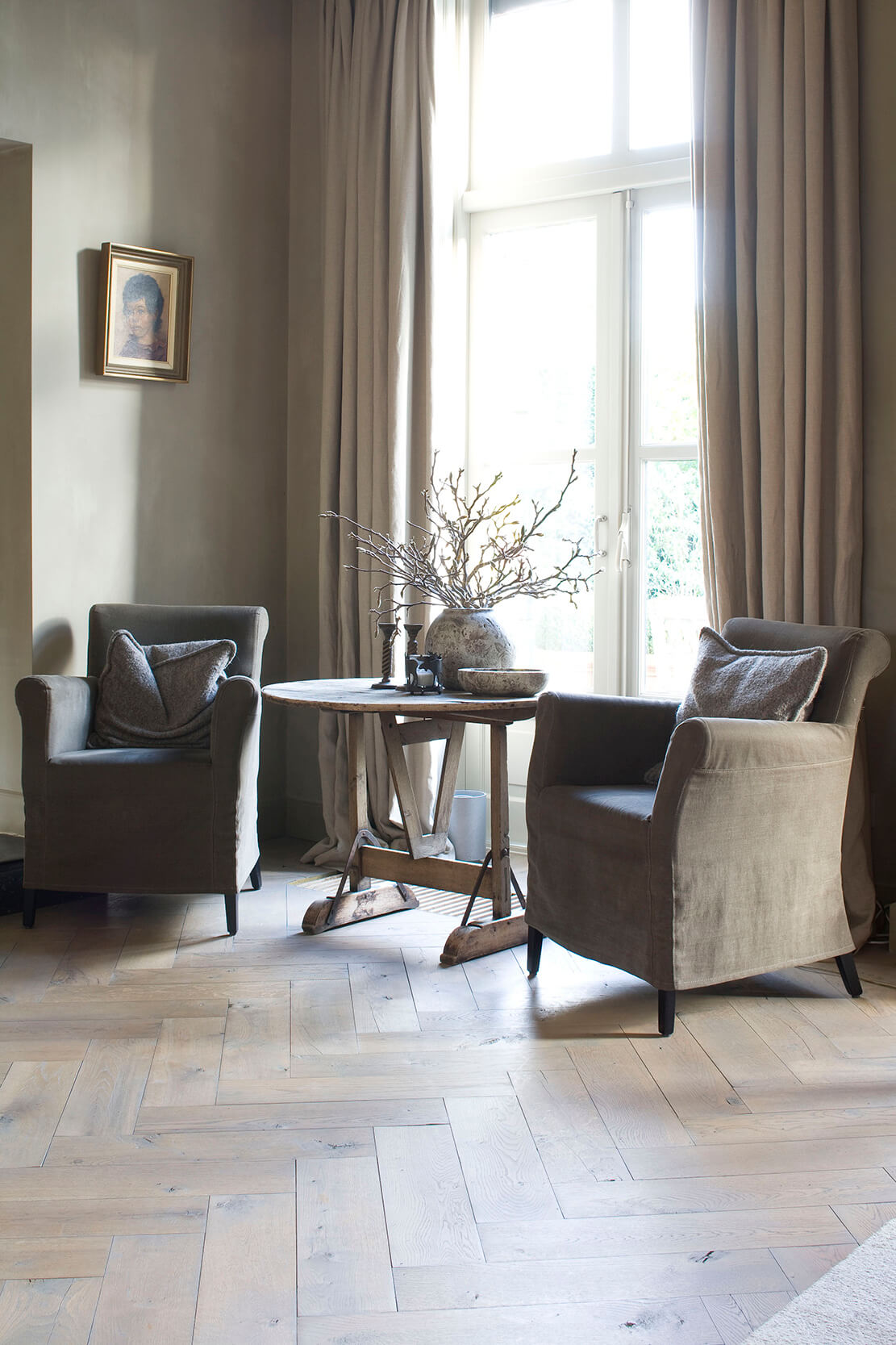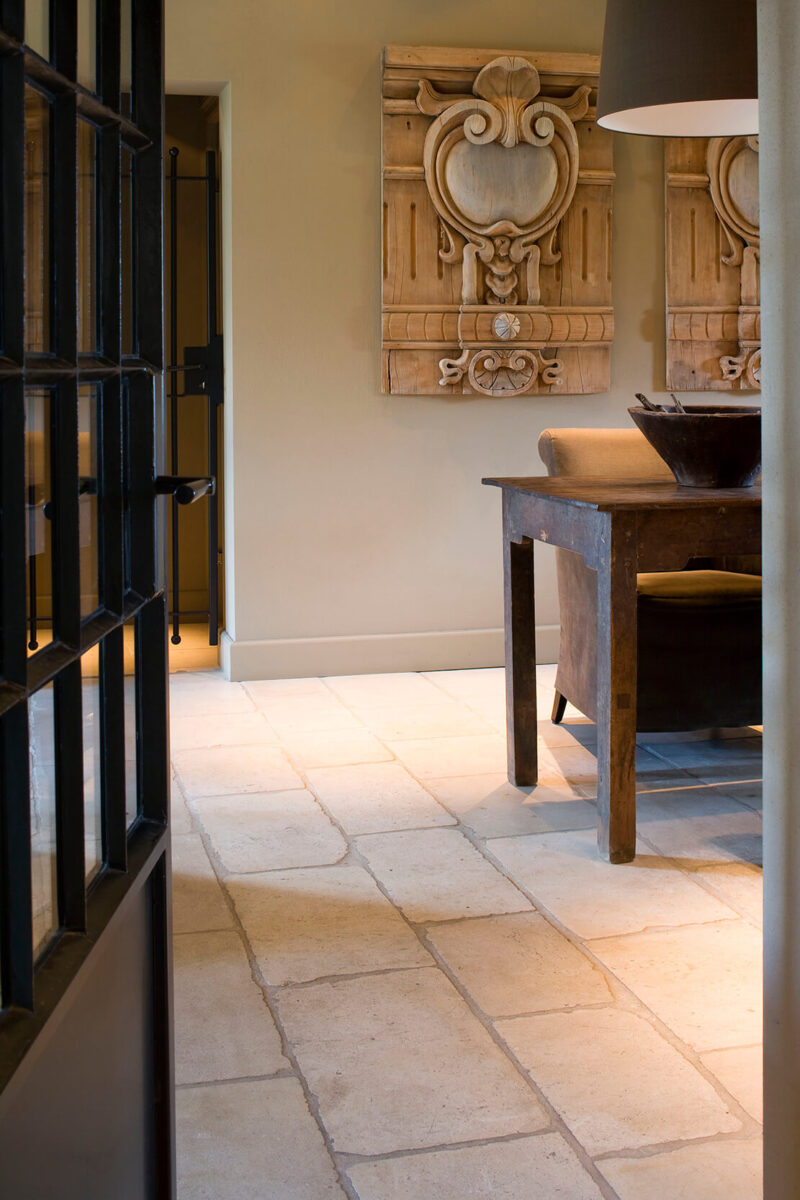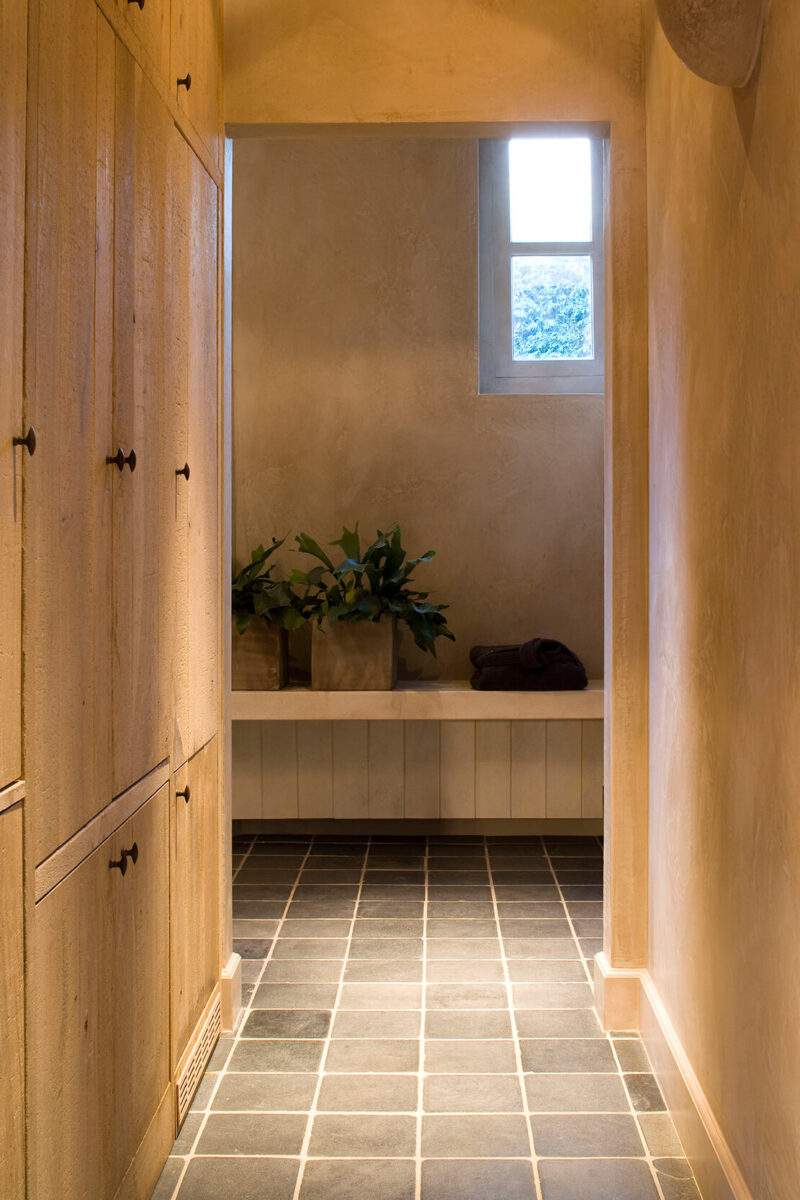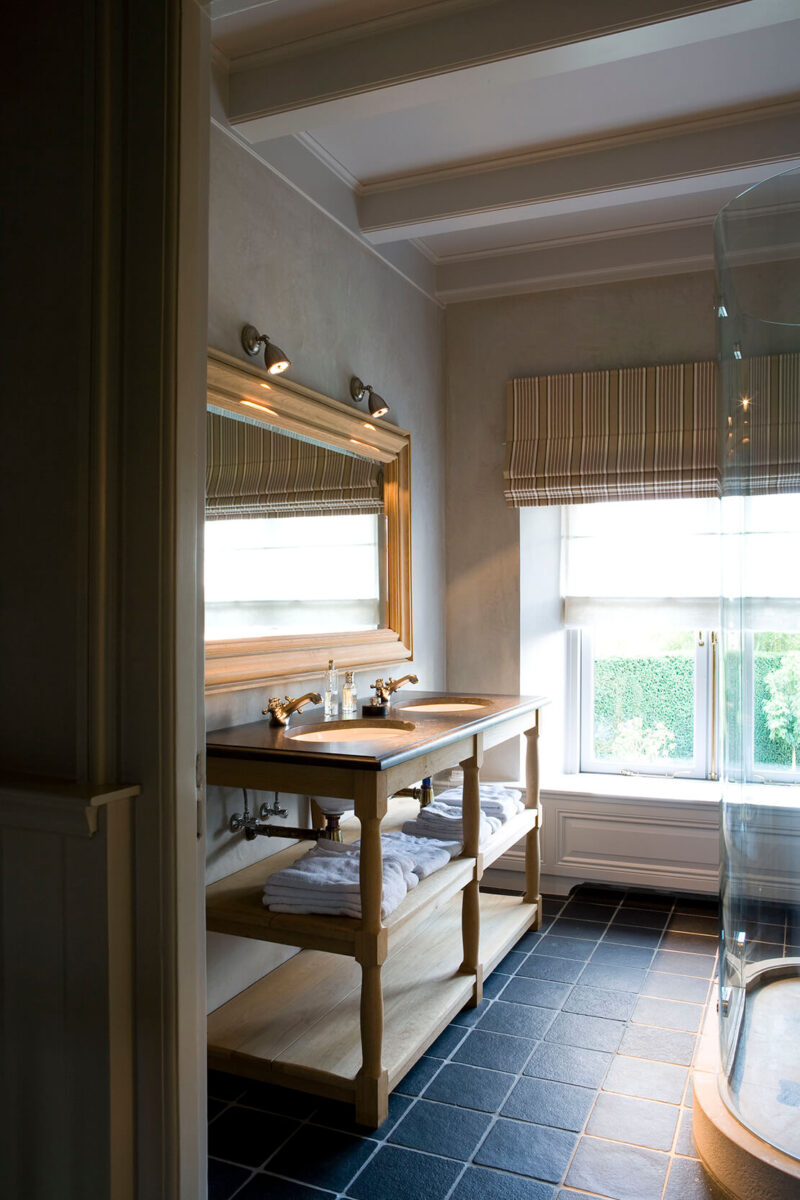 The kitchen is slightly higher than the room. The transition to the room is emphasized by a solid Belgian bluestone staircase.
An old French oak herringbone parquet was laid in the room. This combines perfectly with the antique French campagnarde fireplace with heart detail.
The furniture also has a rustic look. Old wooden furniture was combined with simple but comfortable chairs with colored linen fabrics.
In the bathrooms and hallway upstairs tumbled black dalles of 20x20cm were laid. These are new but have a lived-through look. Again a floor that can be perfectly combined with a sober and rural interior. Here they're mainly combined with oak. The bathroom furniture and cabinets were also above from solid rustic oak carpentry.