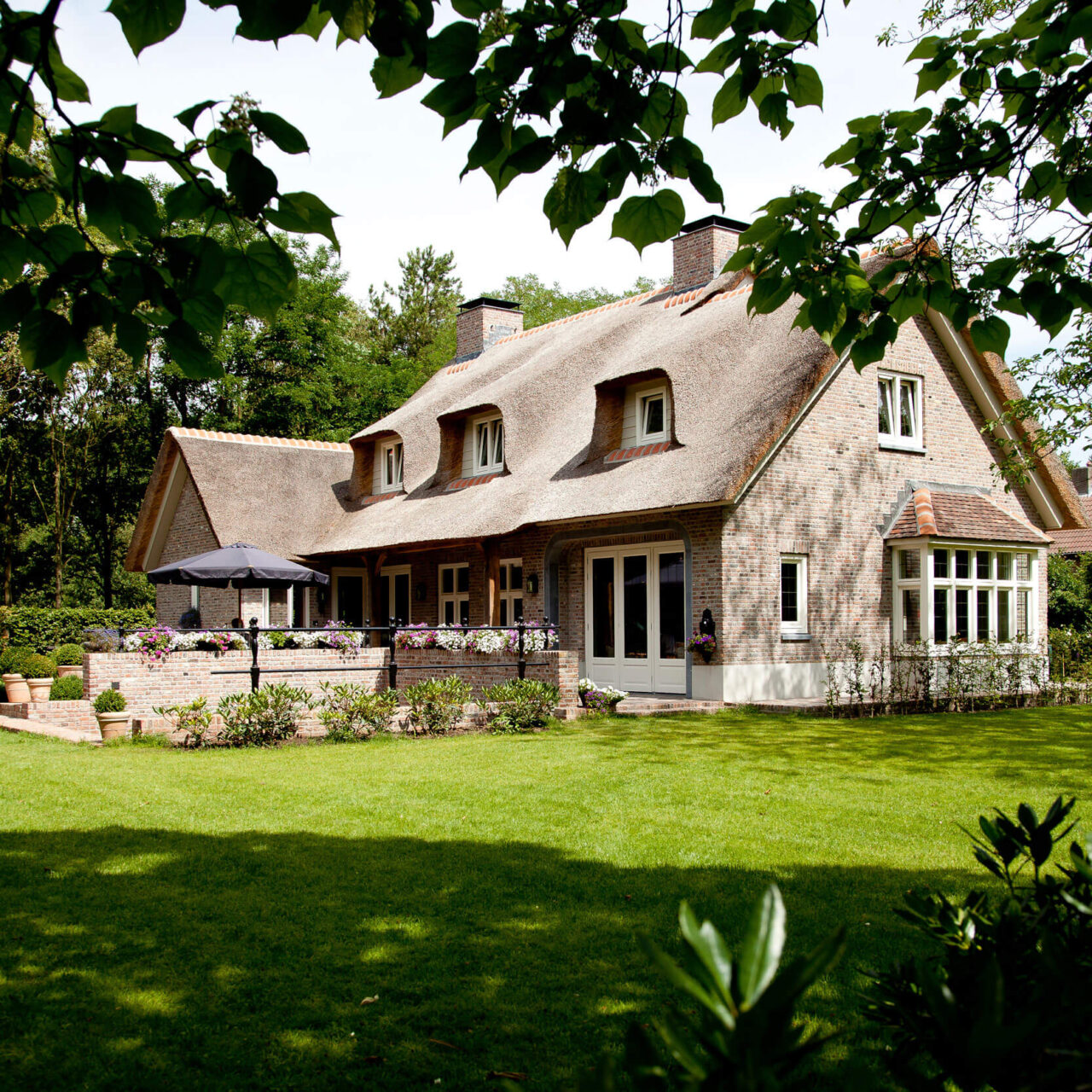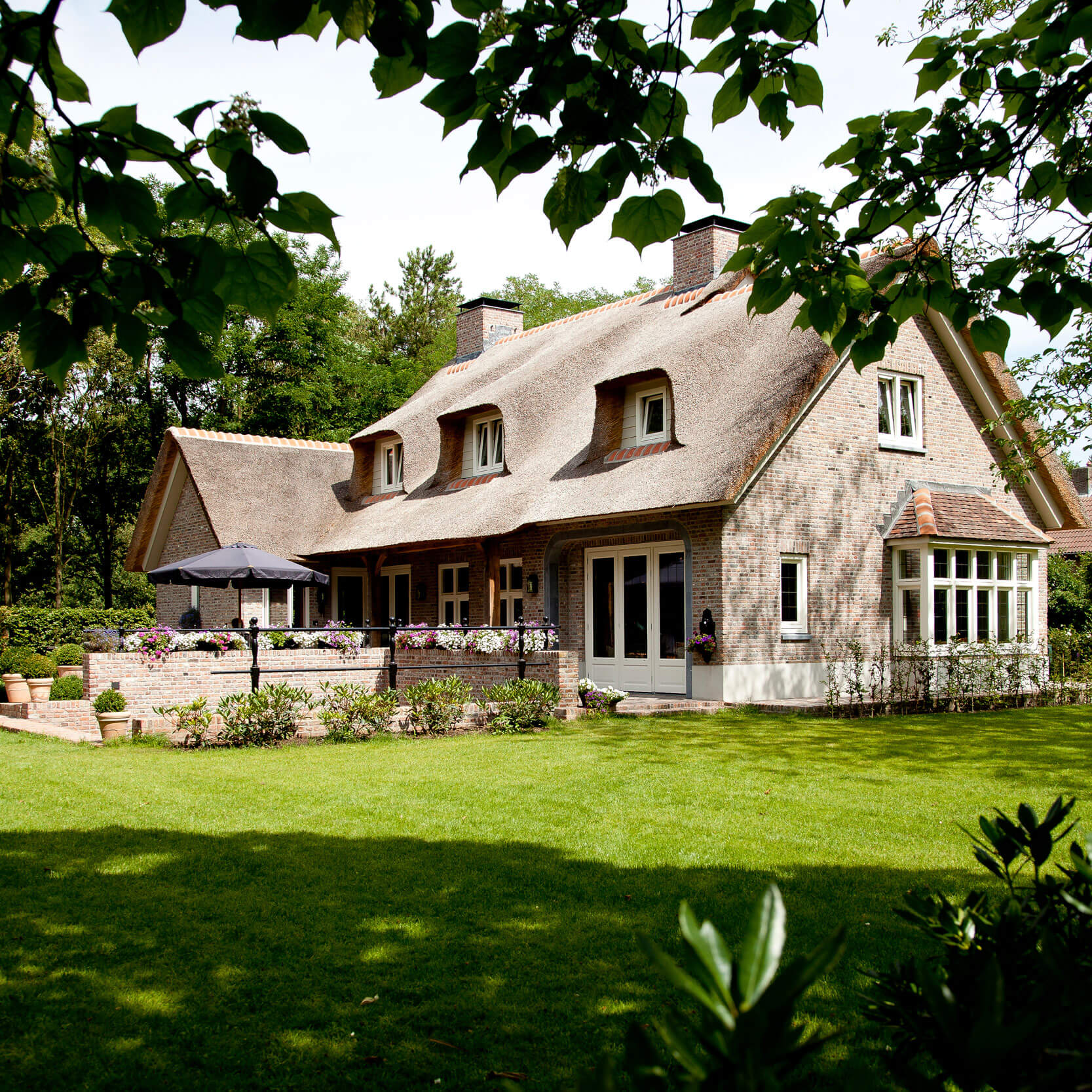 The entire house was brickworked with recuperated stones in a wild state in combination with a thatched roof and French slates on the extended windows. Above the windows graceful braids.
The stairs to the terrace and to the basement were also bricked, which gives unity and therefore a peaceful atmosphere.
Inside, in the lounges, solid French oak herringbone and French stone ornamental fireplaces burning gas were chosen. The hall and the toilet downstairs were tiled with antique French Burgundy dalles that were carefully selected to lay on strips, in the kitchen there are old French terracotta tiles in 20x20cm . They were laid in half-stone bandages as they used to be.
sandstone fireplace with herringbone parquet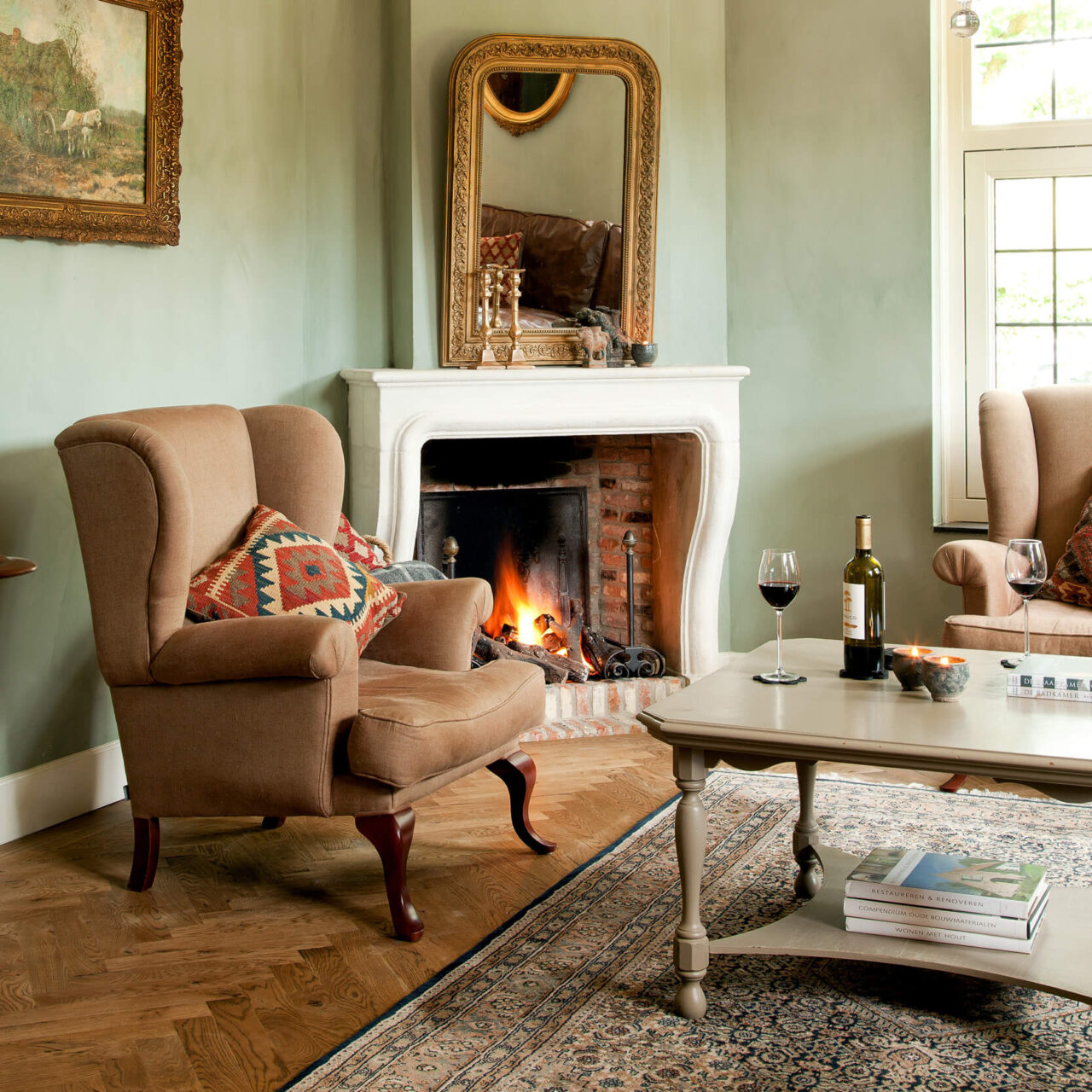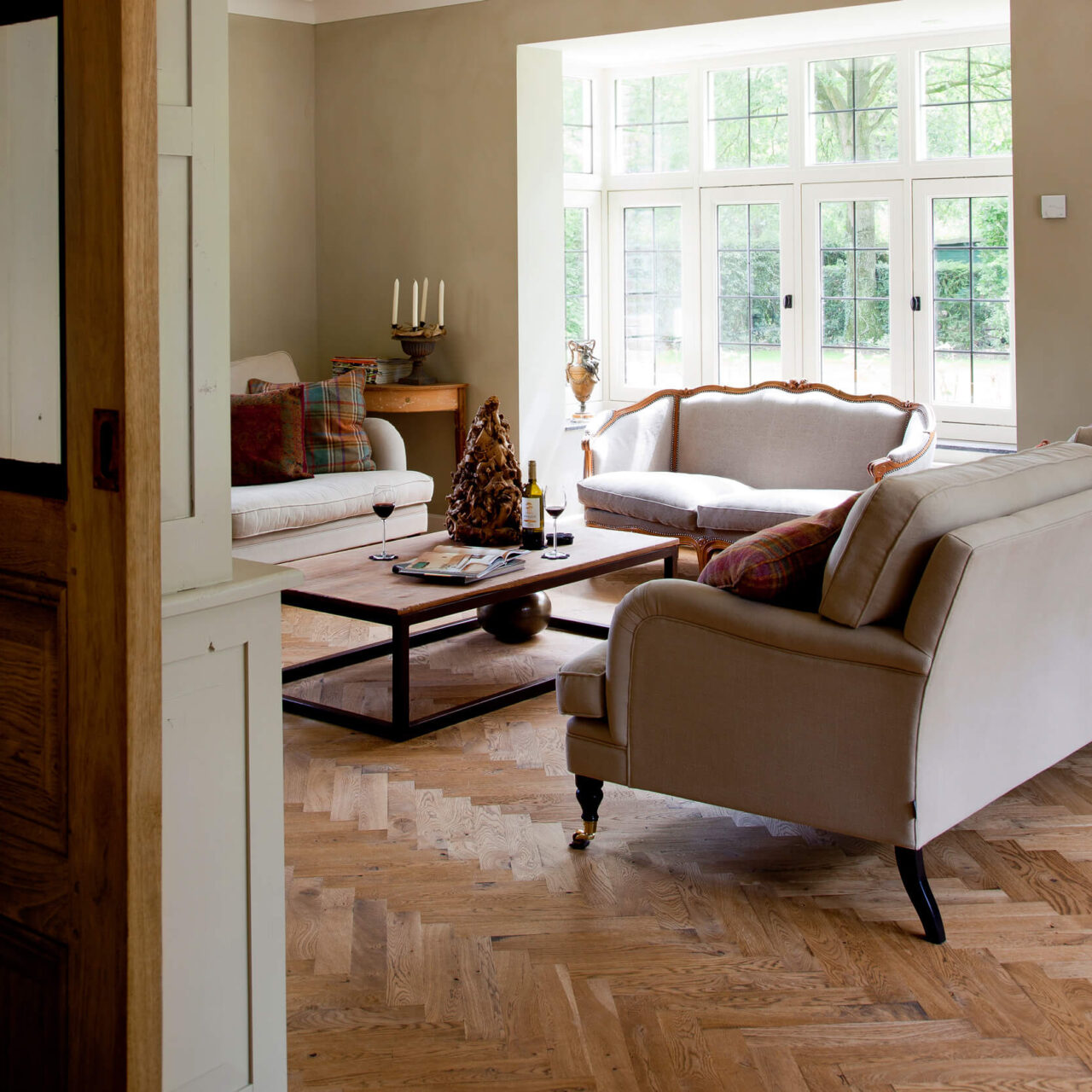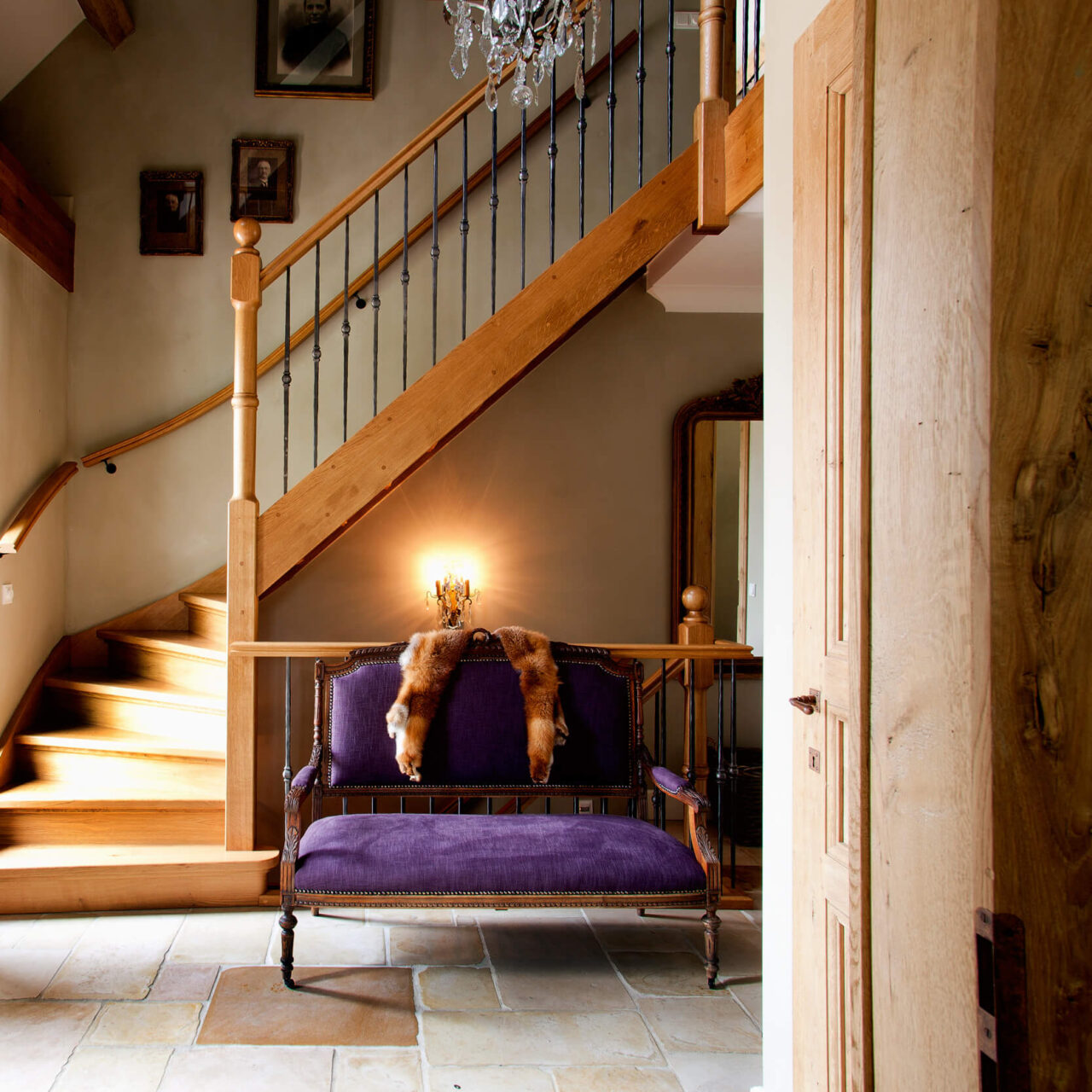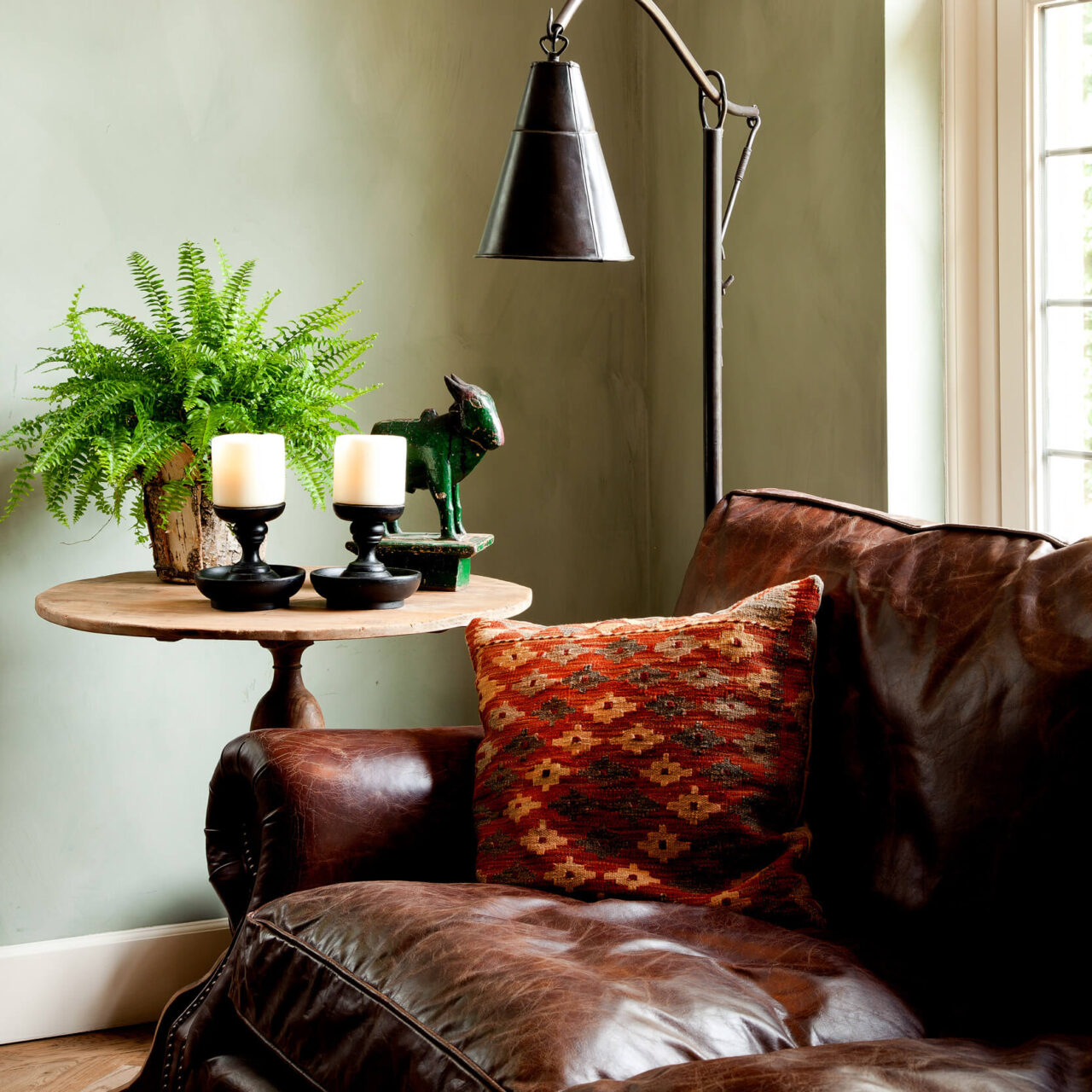 All sanitary wares were also supplied by 't Achterhuis and is from the English quality brand Lefroy Brooks.
The furniture and home accessories are largely from 't Achterhuis and were mixed with family heirlooms, so the interior still got a personal character.
Lefroy Brooks kitchen mixer
antique terracotta tiles and sandstone kitchen fireplace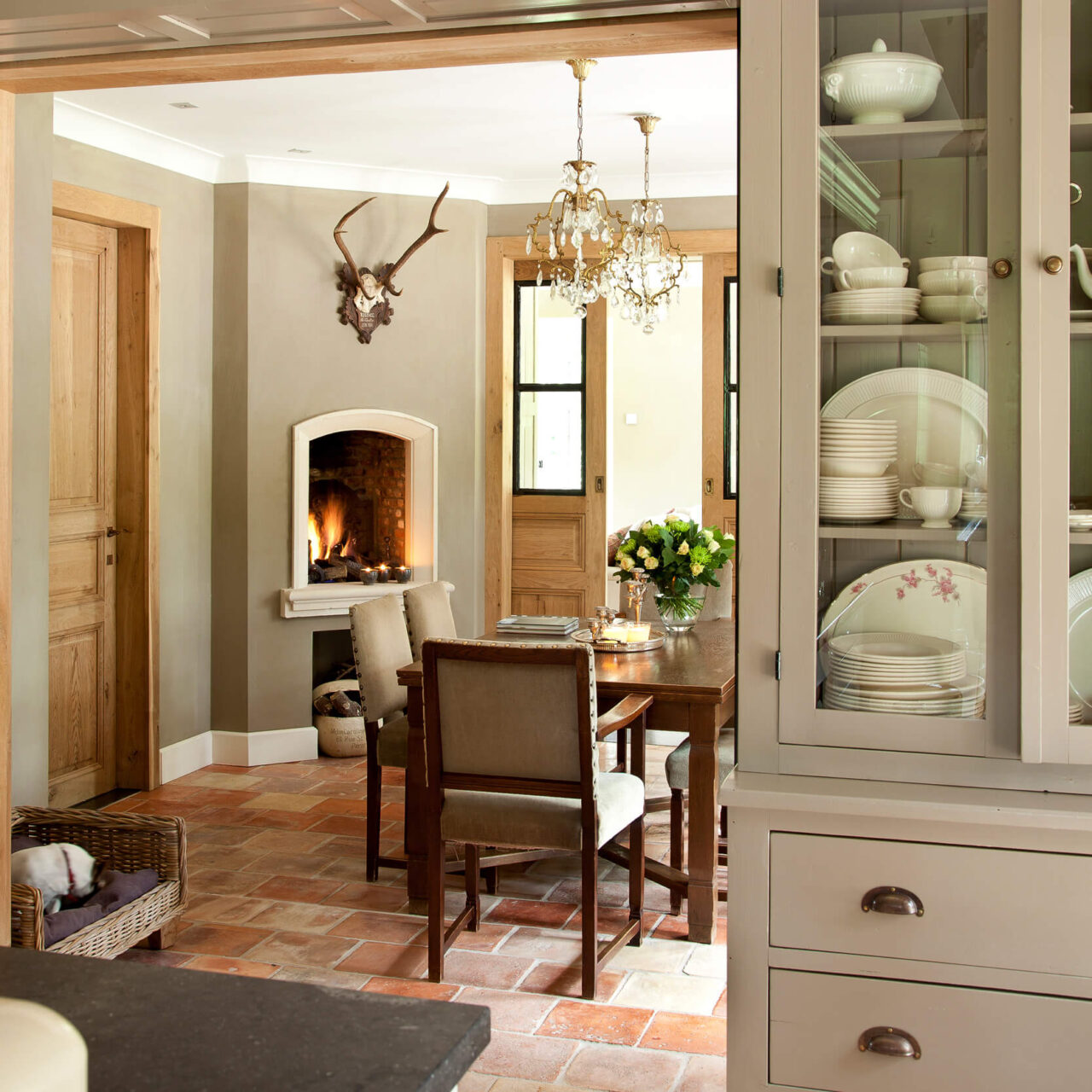 counter and sink made from Belgian bluestone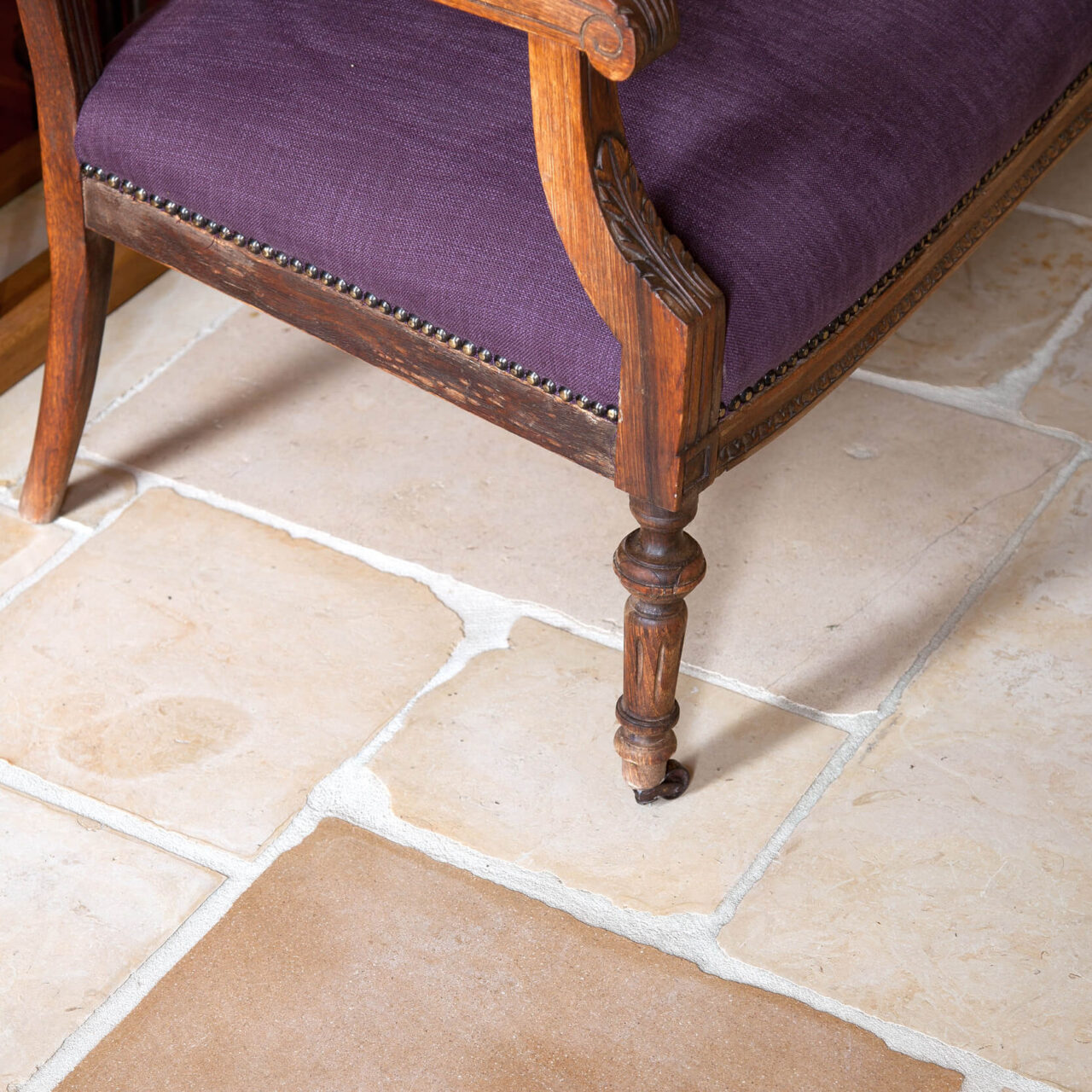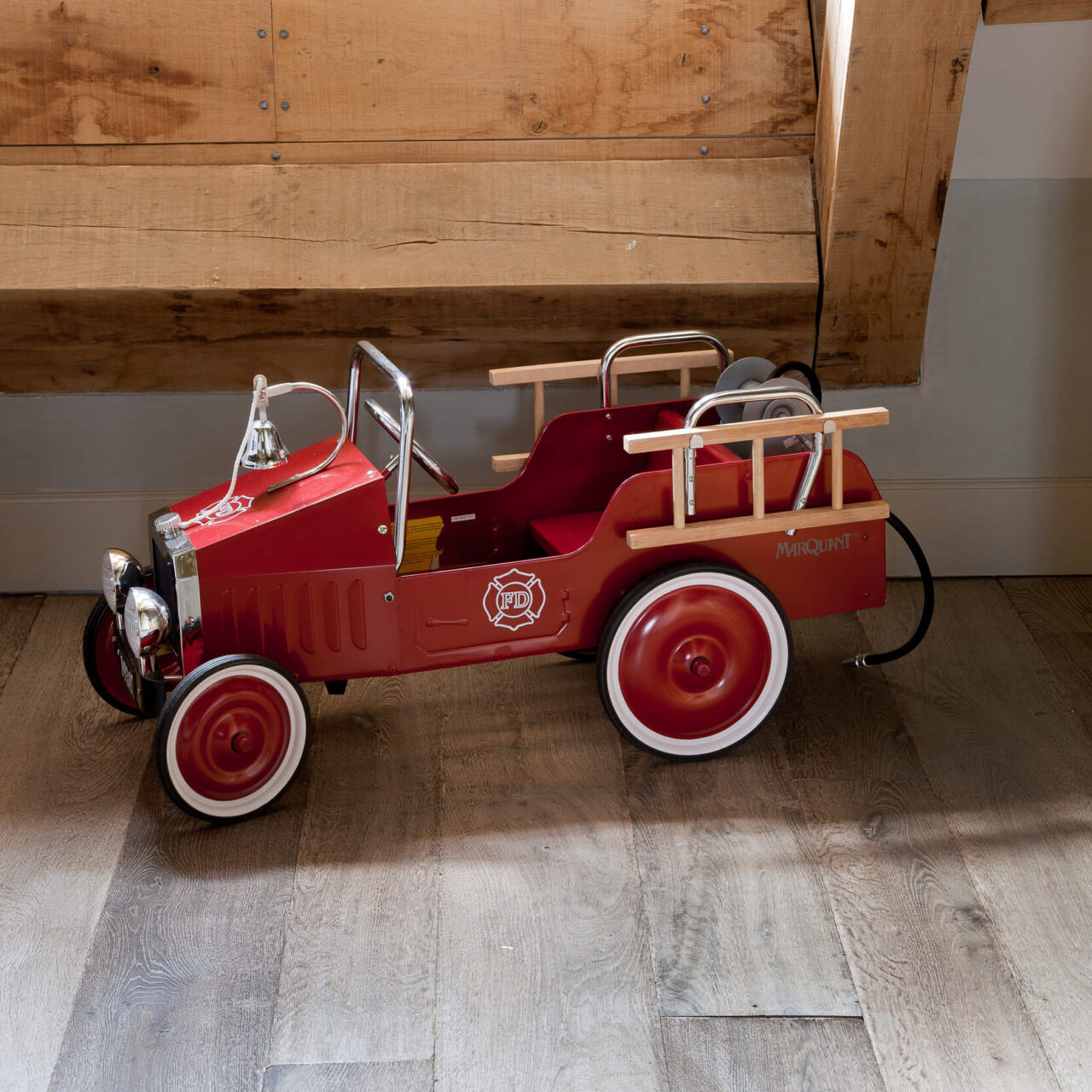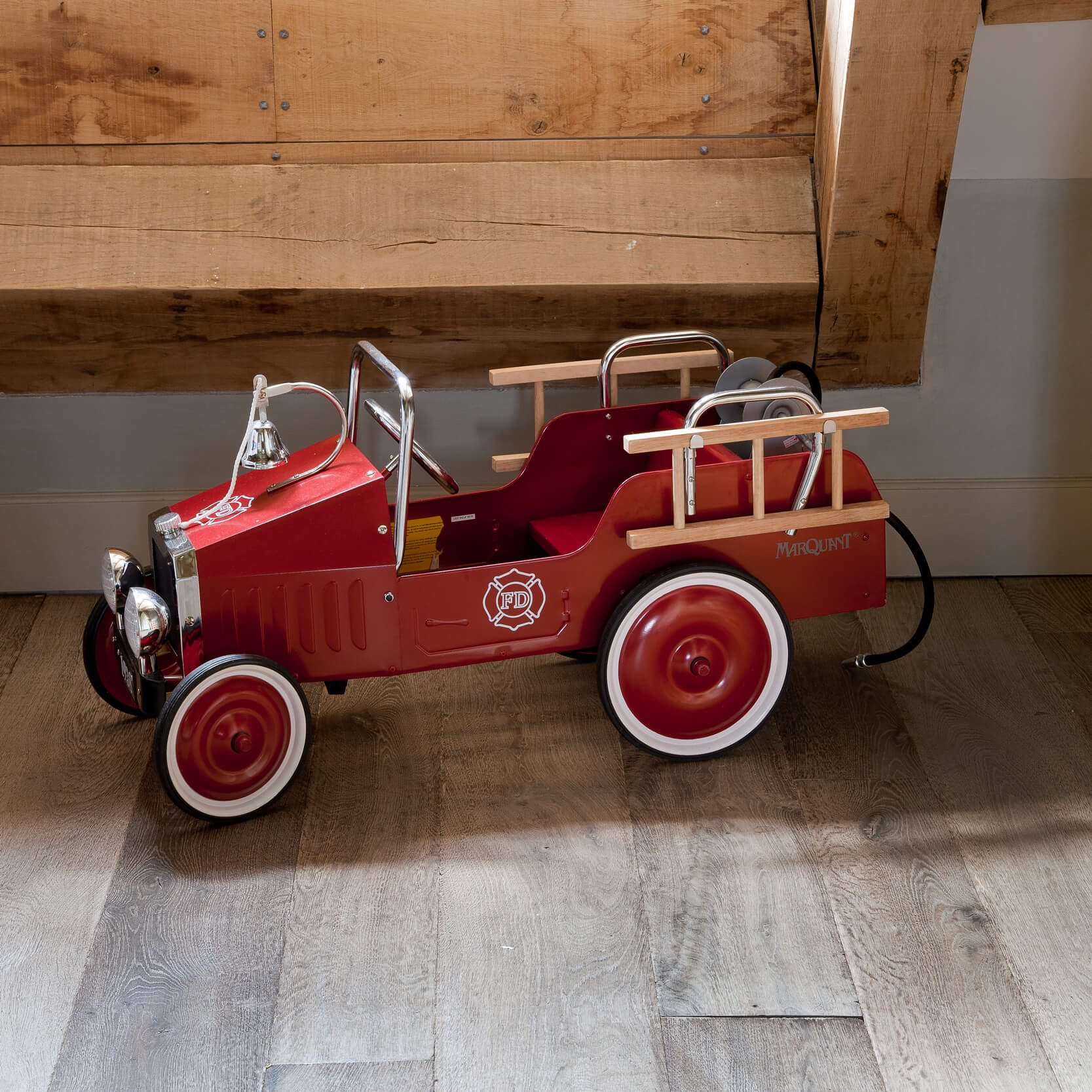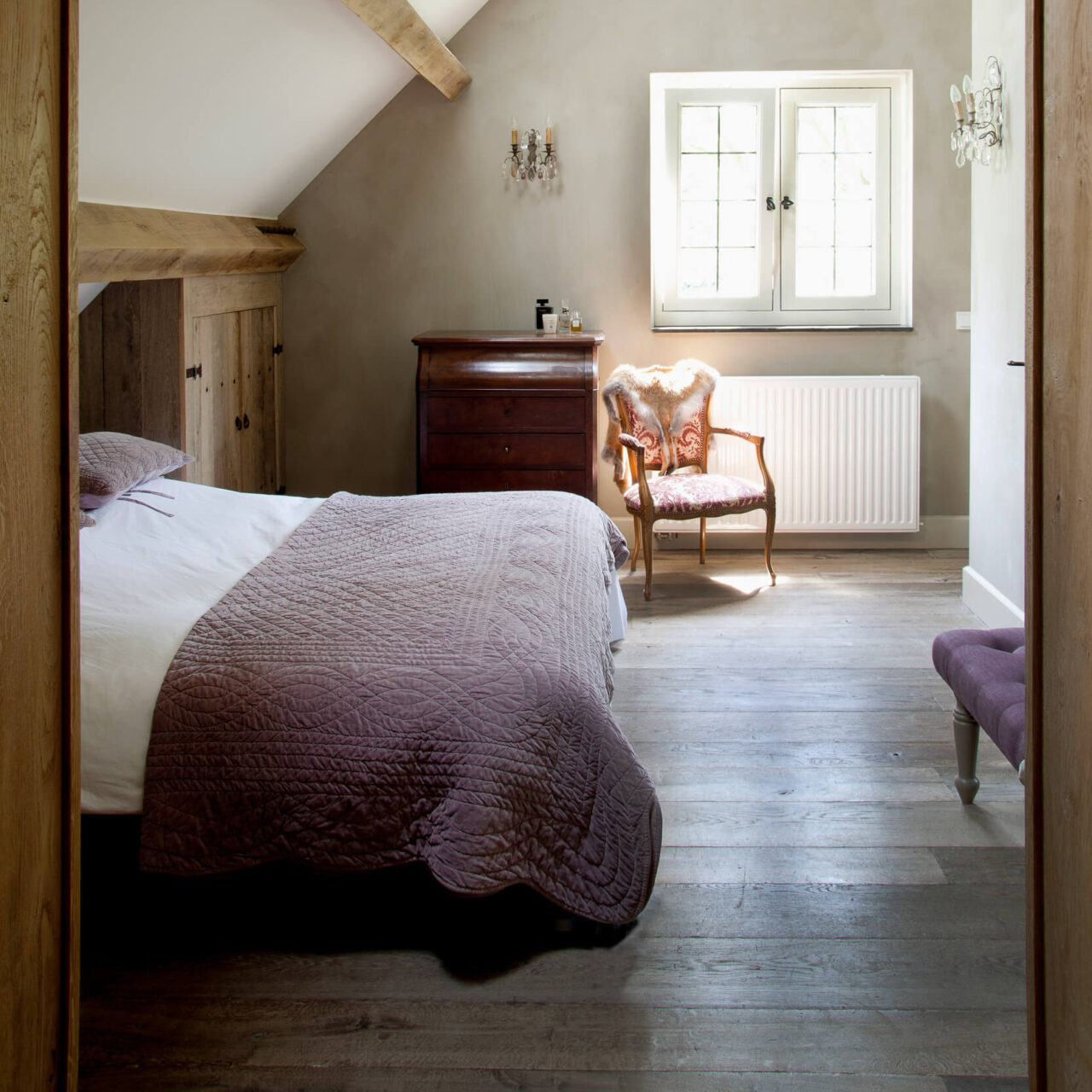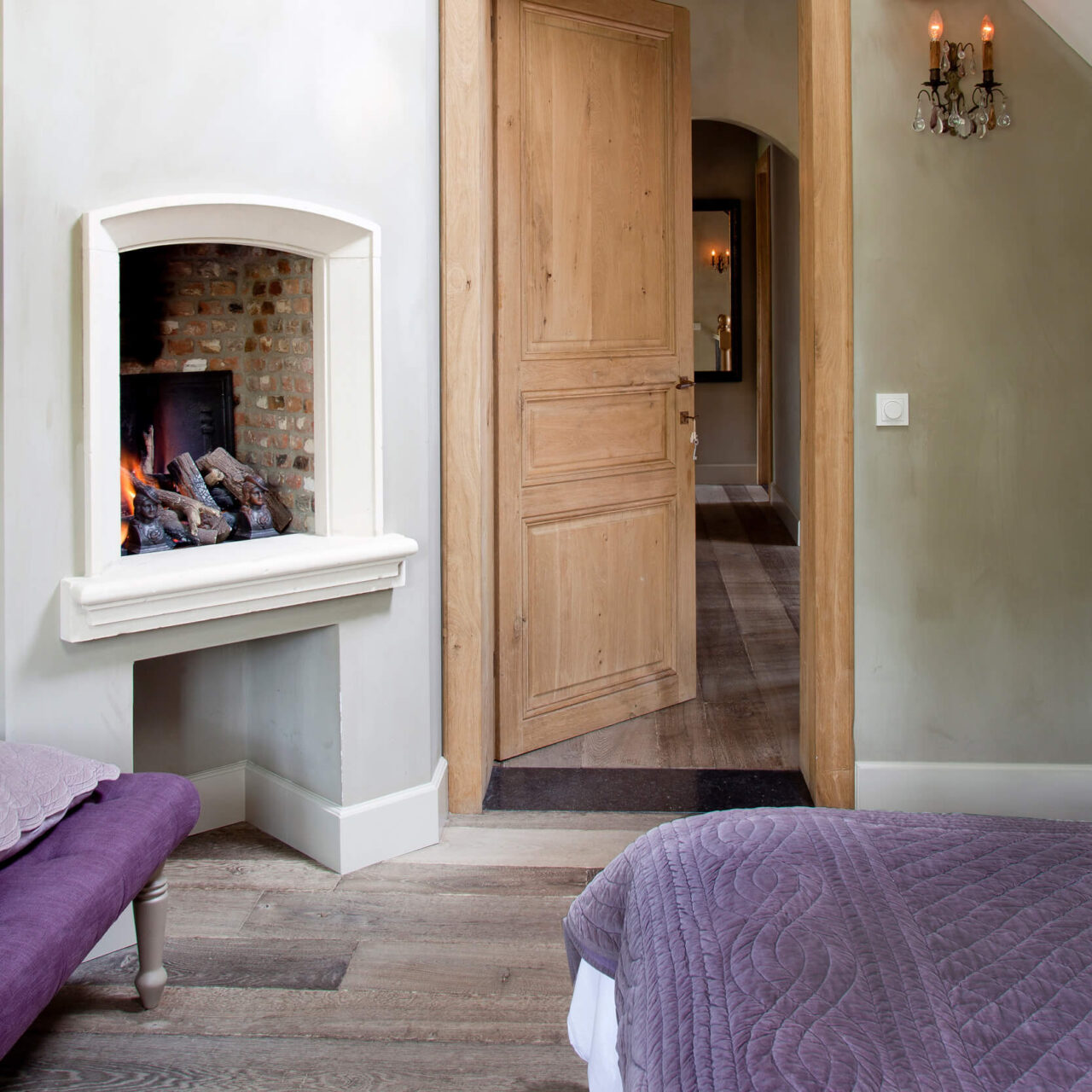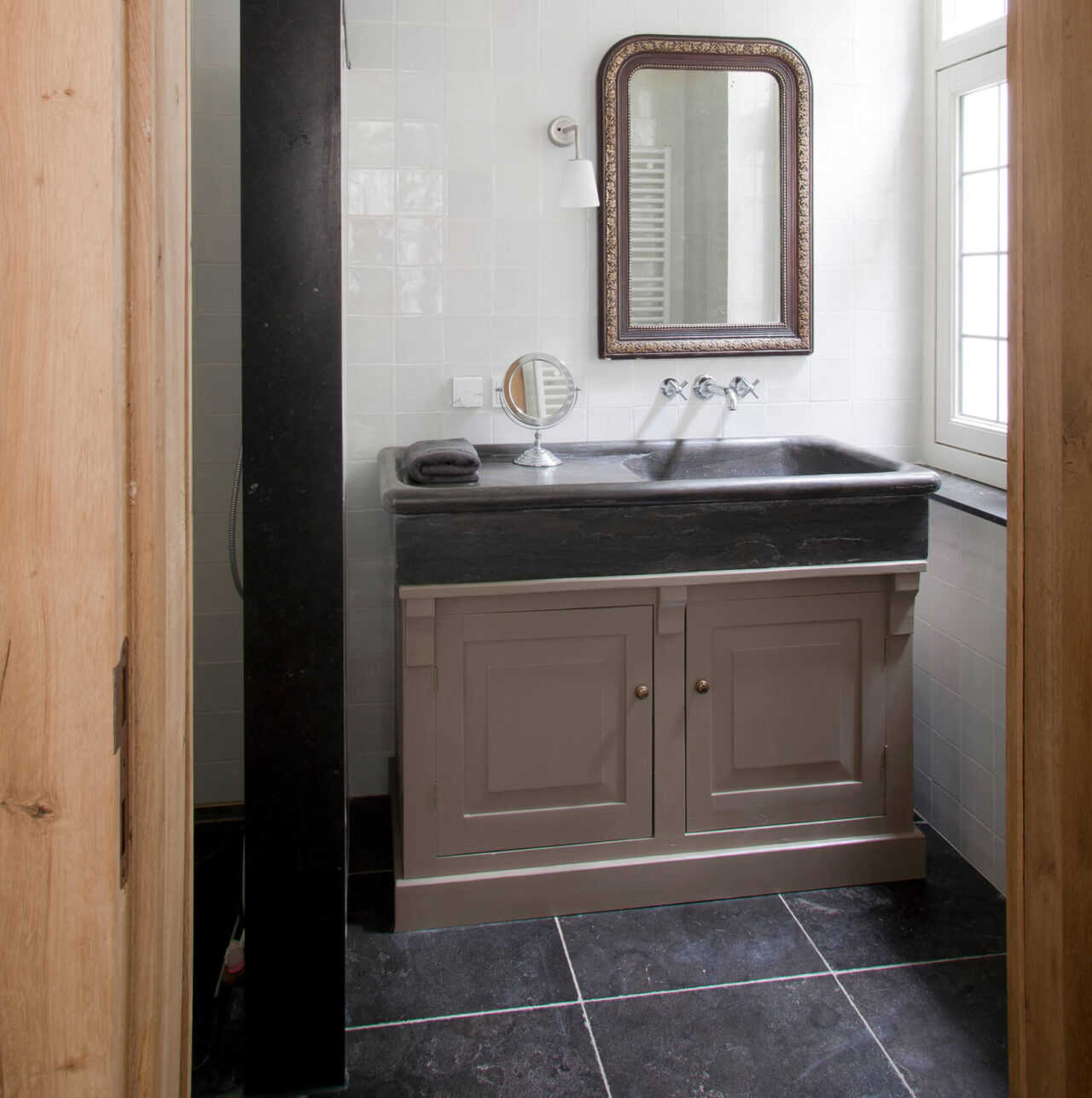 iron bed on 19th century aged oak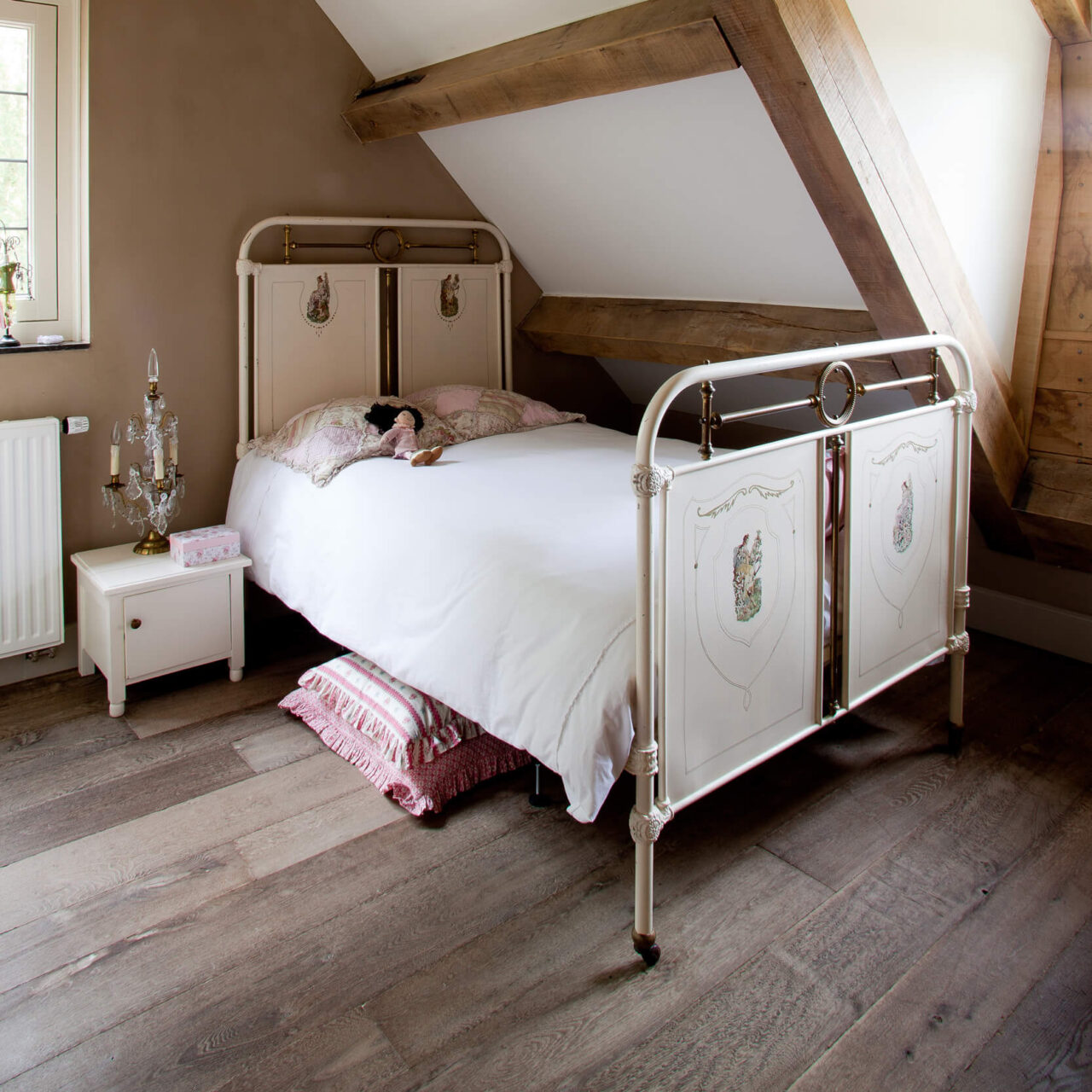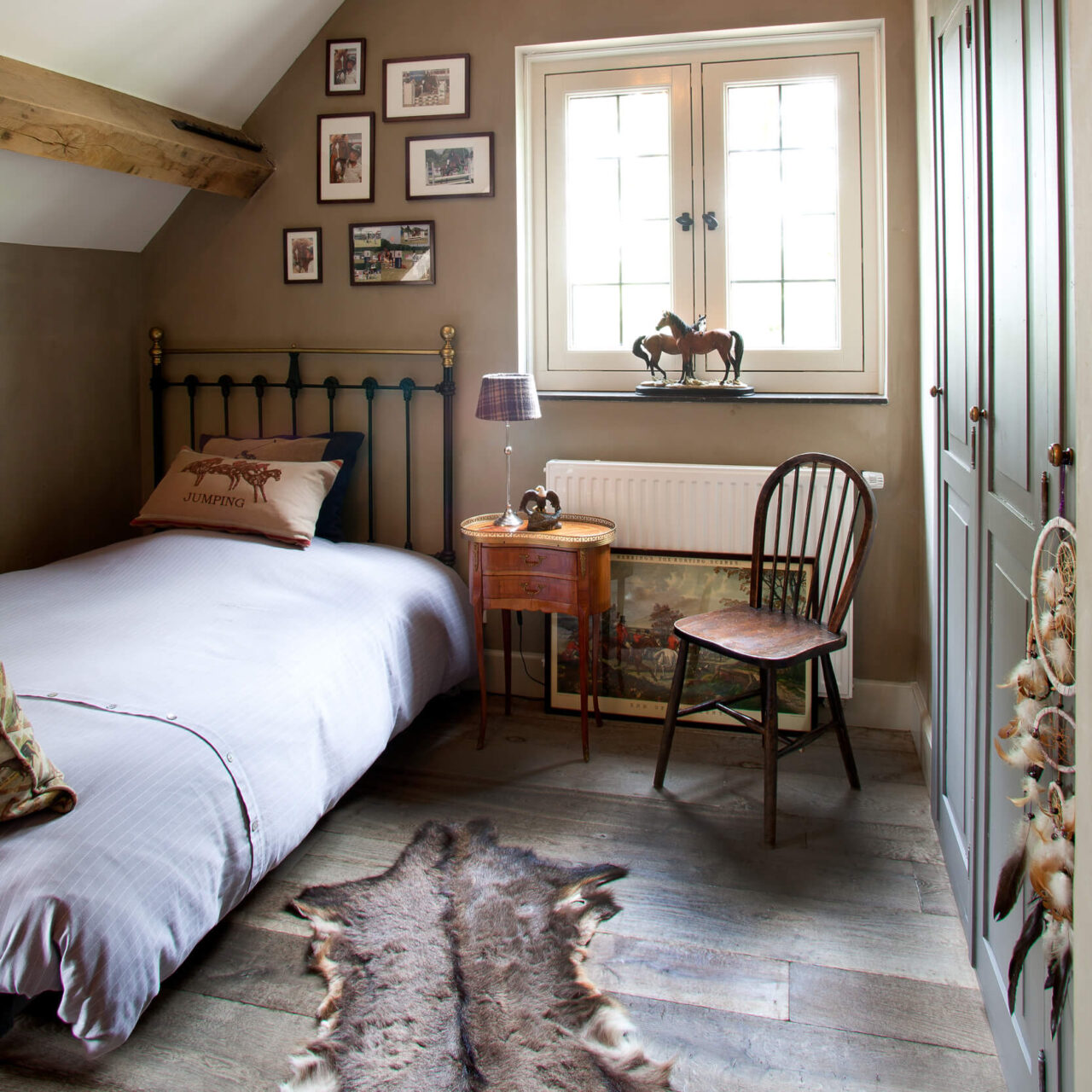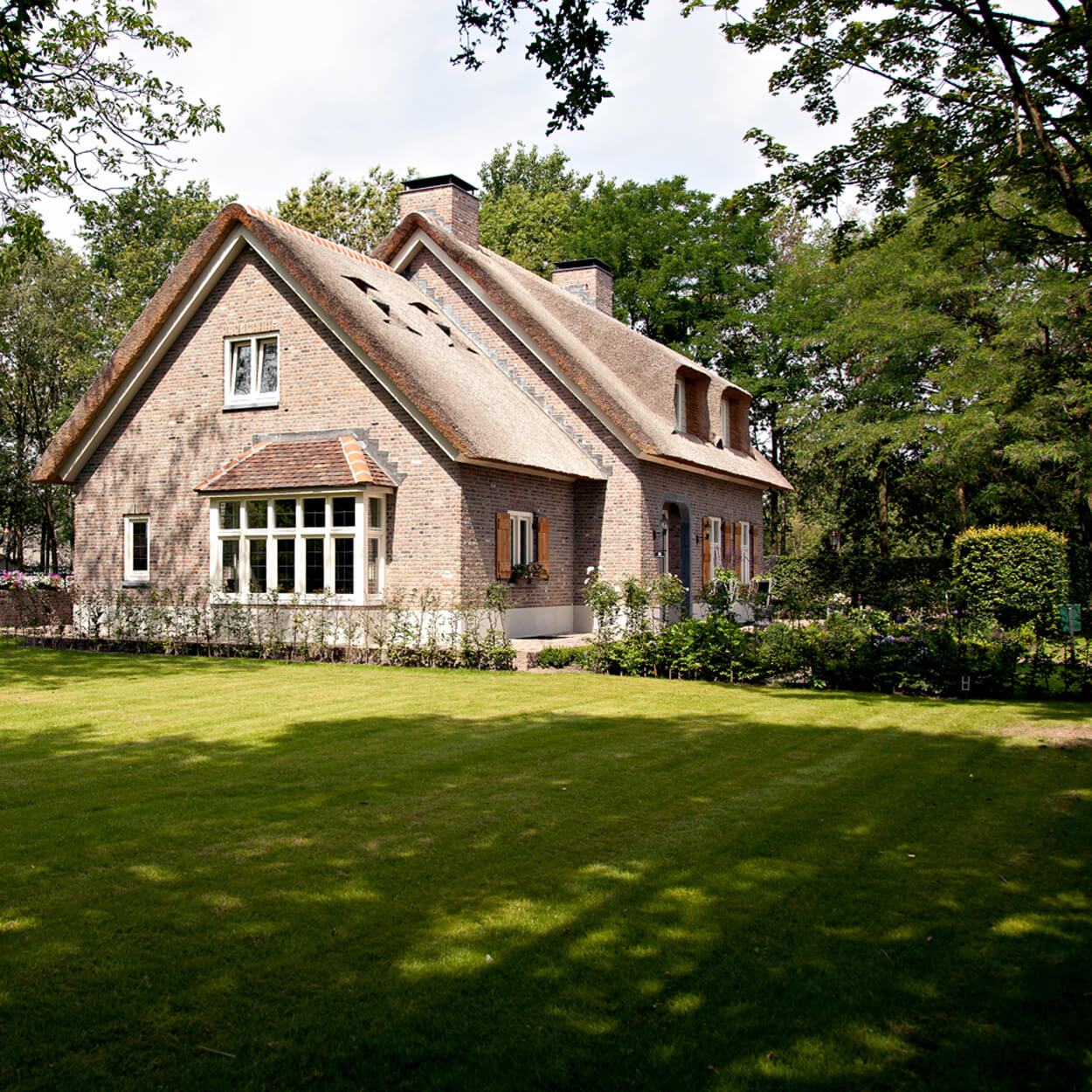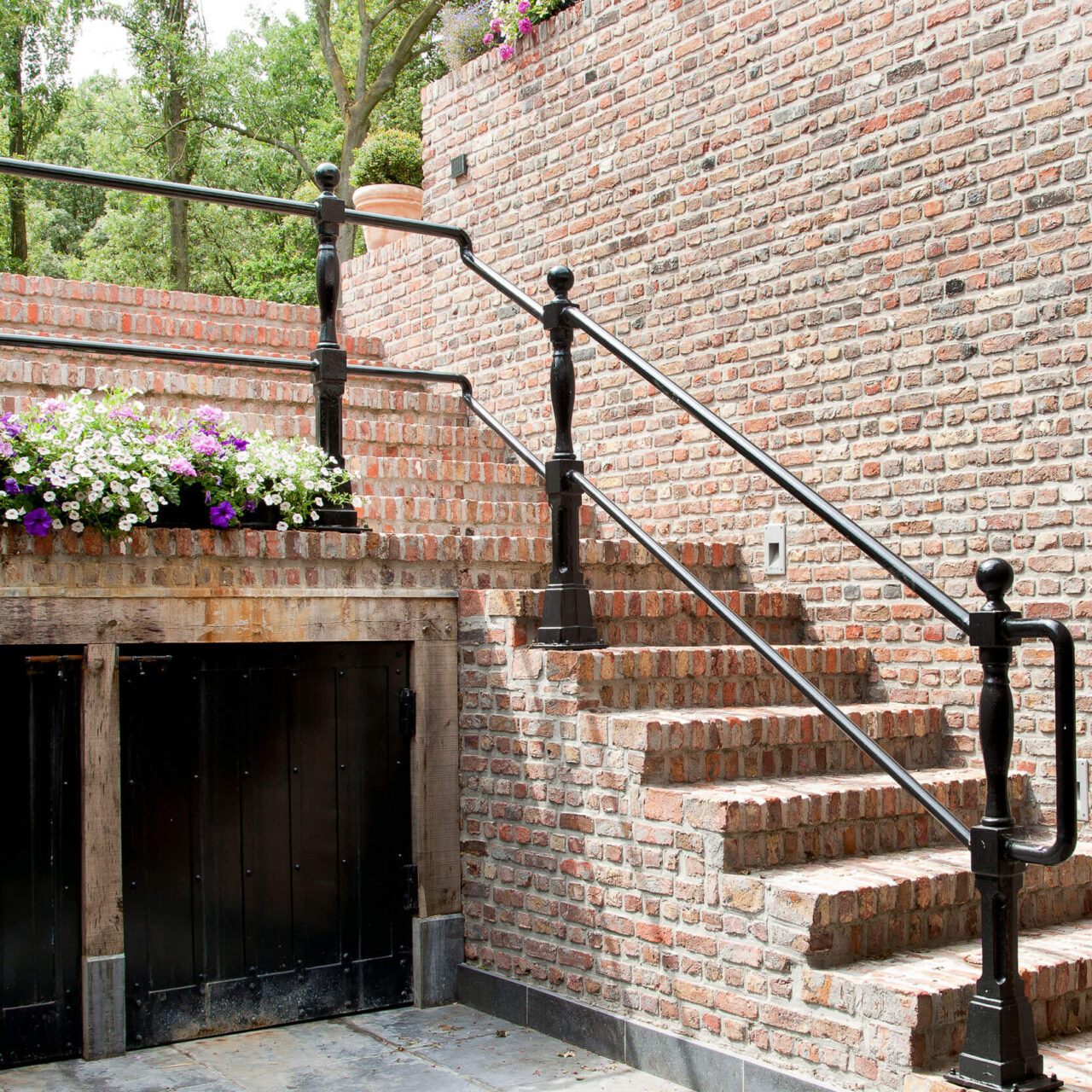 L' Anduze pot, rustic vase