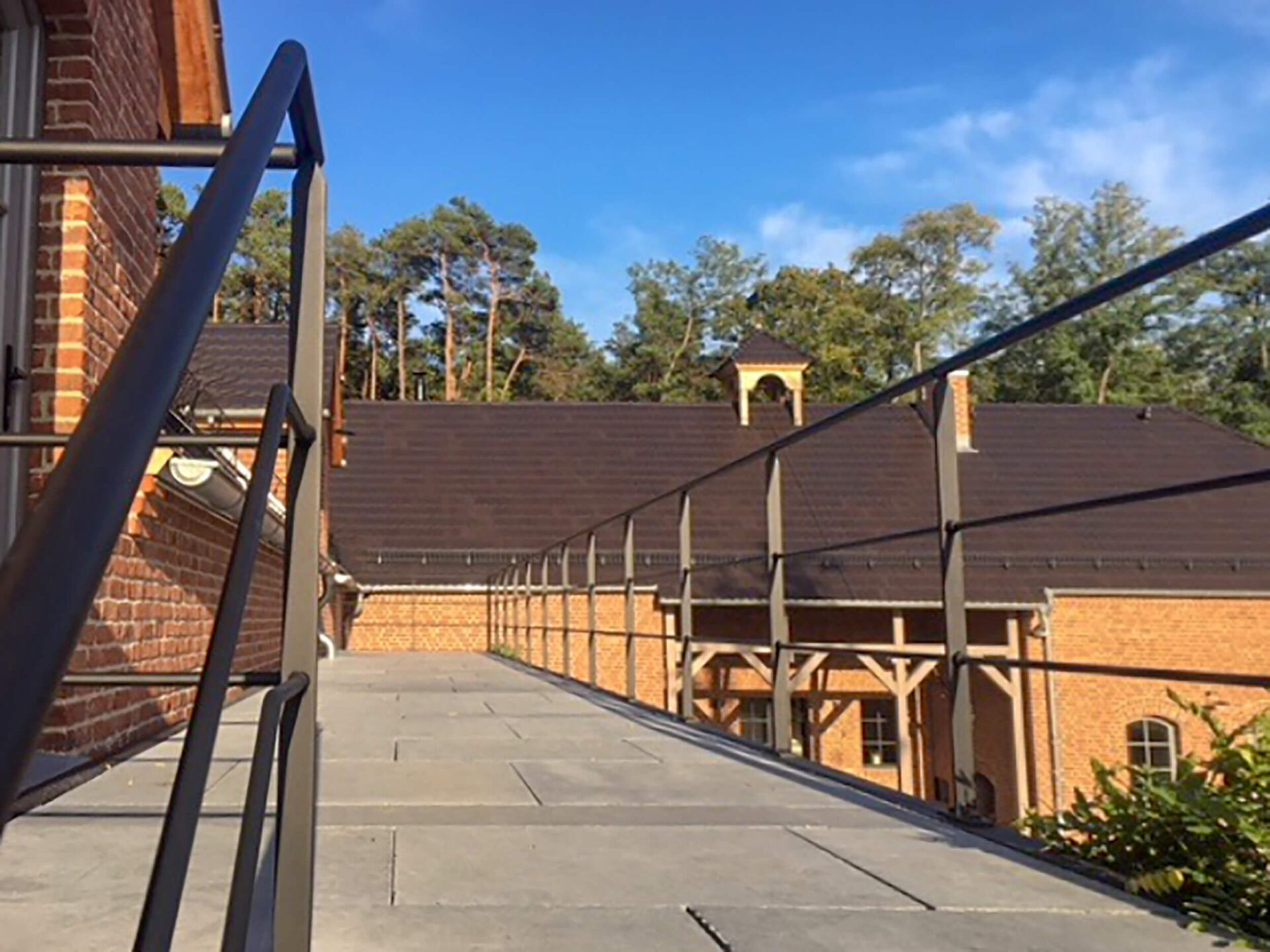 Downstairs in the largest rooms rustic aged French dalles were laid in running bonds. These tiles have been worked in a unique way. One by one they have been cut by hand, drummed and brushed. Some are slightly honed. These different treatments give a tile the look as if it has been in it for decades. In the past, these floors were often laid in French churches and castles.
The combination of these characteristic dalles with the sober robust oak table completes the picture. The new oak dining chairs fit any table and any interior.
belgian bluestone kitchen top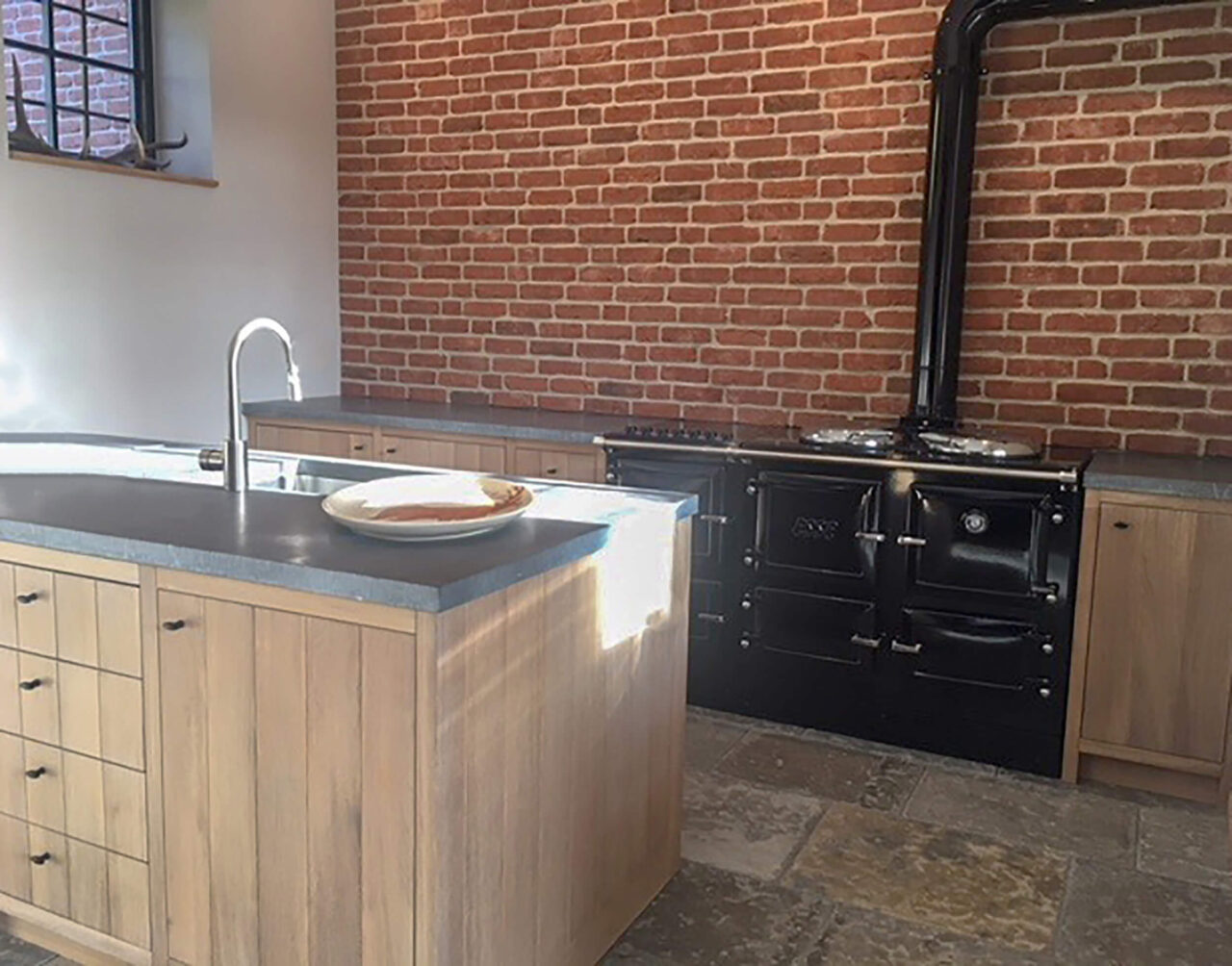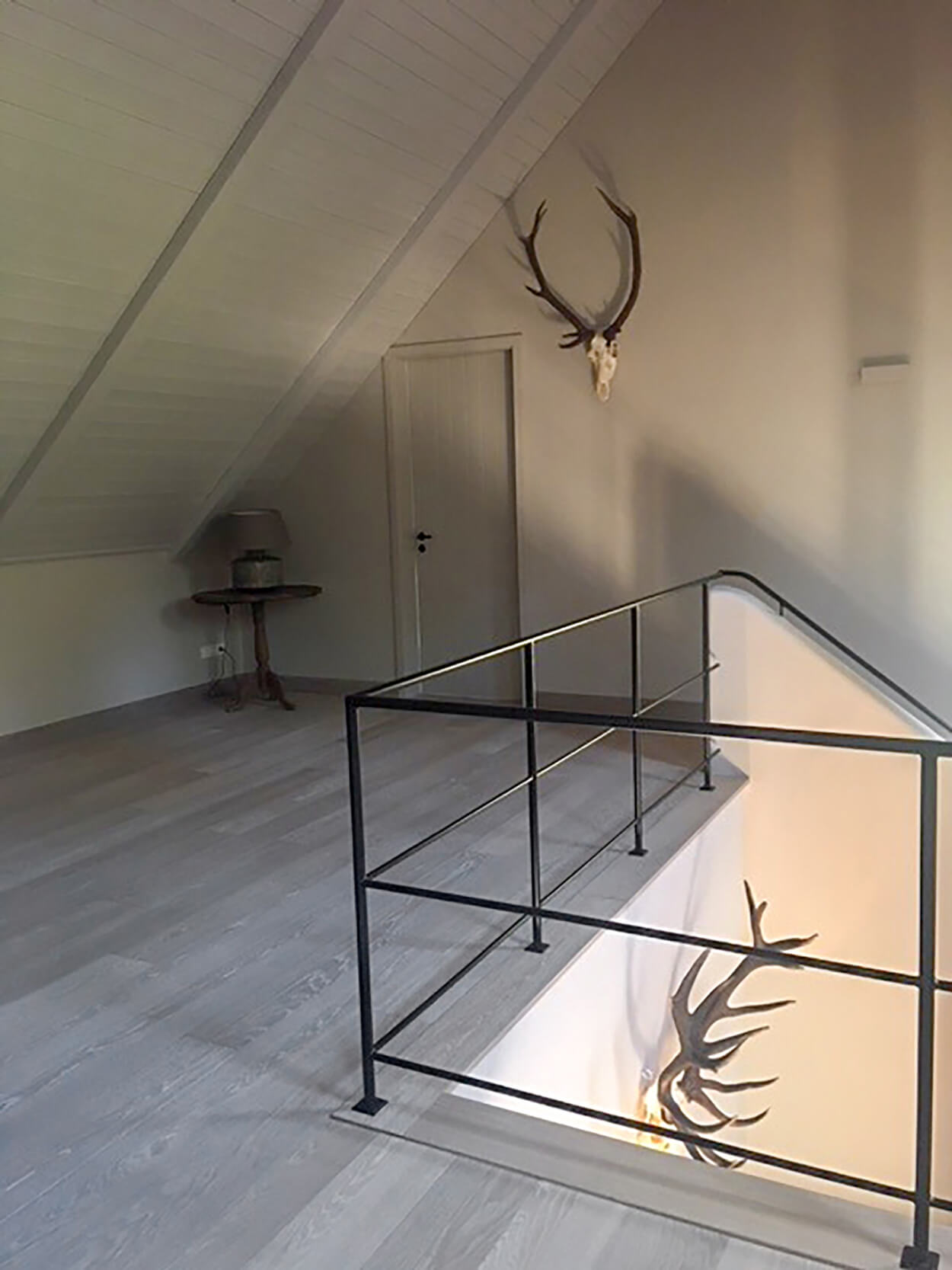 antique burgundian dalles
Solid oak planks were laid in all non wet areas, especially upstairs. The planks here were antiqued and aged for a sober rural look. A solid oak floor is fully glued to chipboard 'buns' or oak mosaic subfloor.
If you want to use underfloor heating, you need to purchase a multiboard (partly oak and partly plywood in 1). These planks are glued directly to the screed.
Outside in the garden and outbuildings of the stud farm several natural stone troughs and basins were placed.
All in all a beautiful project where sustainable materials have been chosen.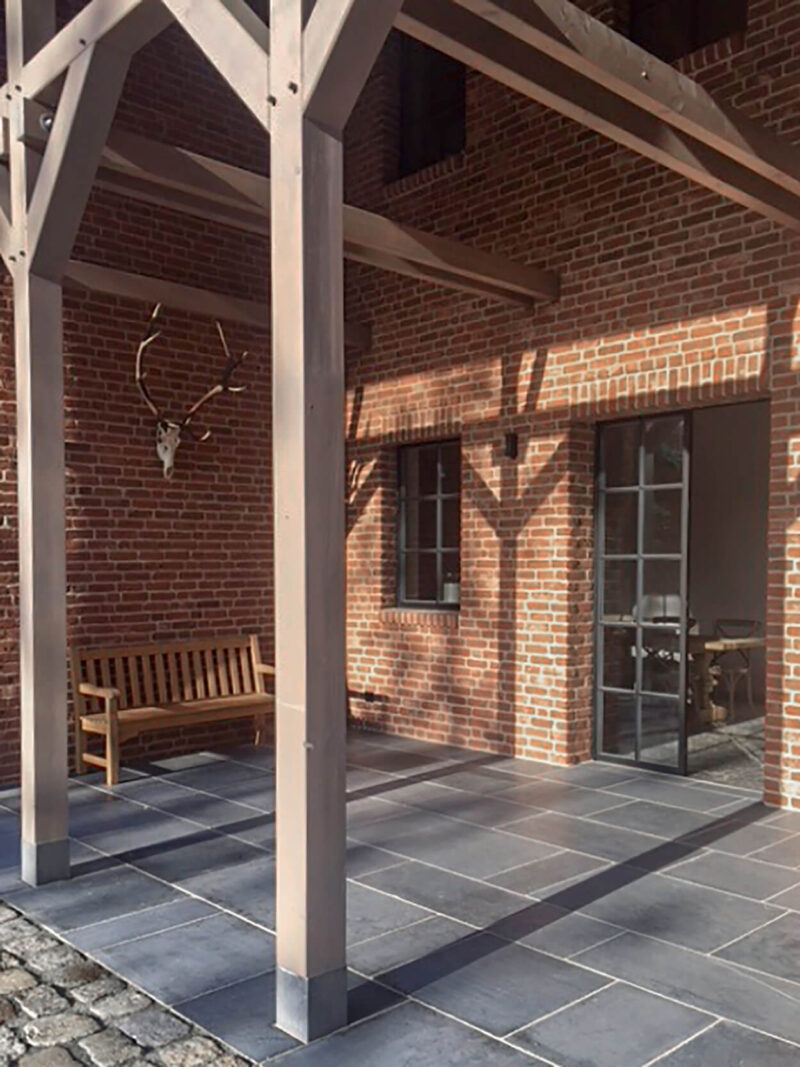 old oak beams
belgian bluestone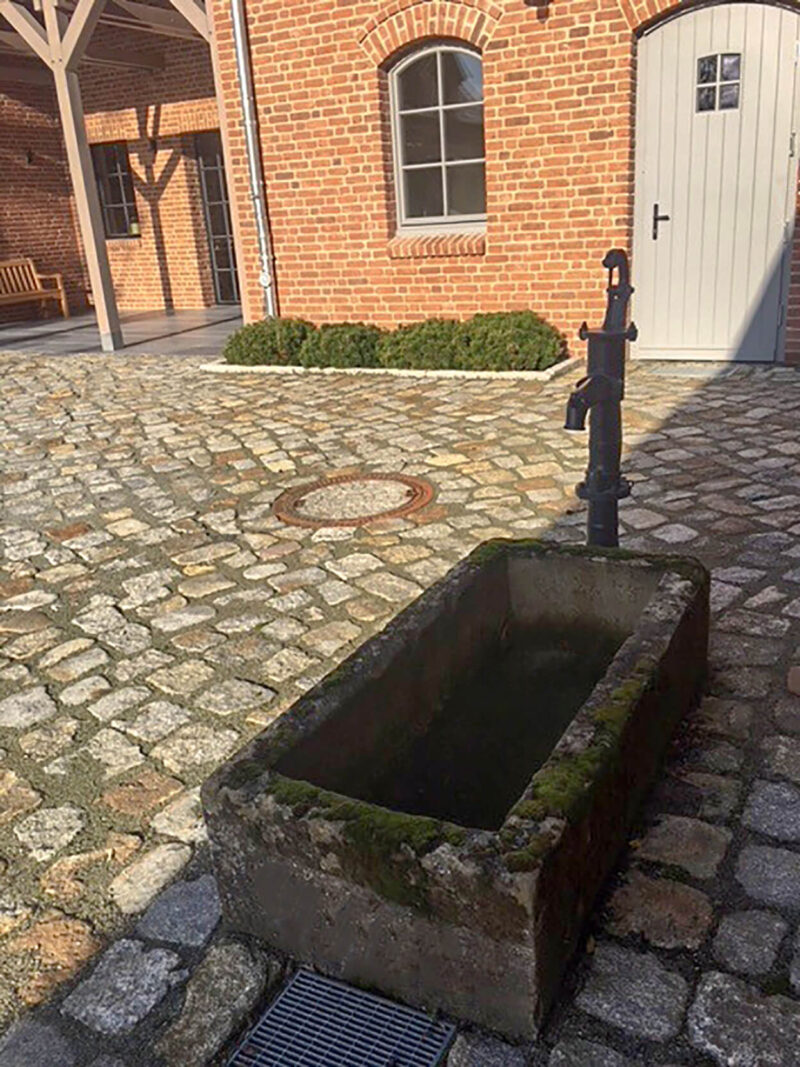 old stone trough
In the dressing room installed is Belgian bluestone 40x40cm slightly aged. These natural grey floors are also called church floors, monastery floors or abbey floors.
The tiles here are laid in stone context and are white grouted. This gives a fresh look.
Belgian bluestone is also one of the few natural stone floors that can also be laid outside. That is what has been chosen for this realization. Under the robust oak canopy they were laid in running bonds. We see varying widths and varying lengths.
The blue stone was also used here for the worktop in the kitchen. It is a timeless and fashionable stone that suits all interior styles and can be stylishly combined with many materials.