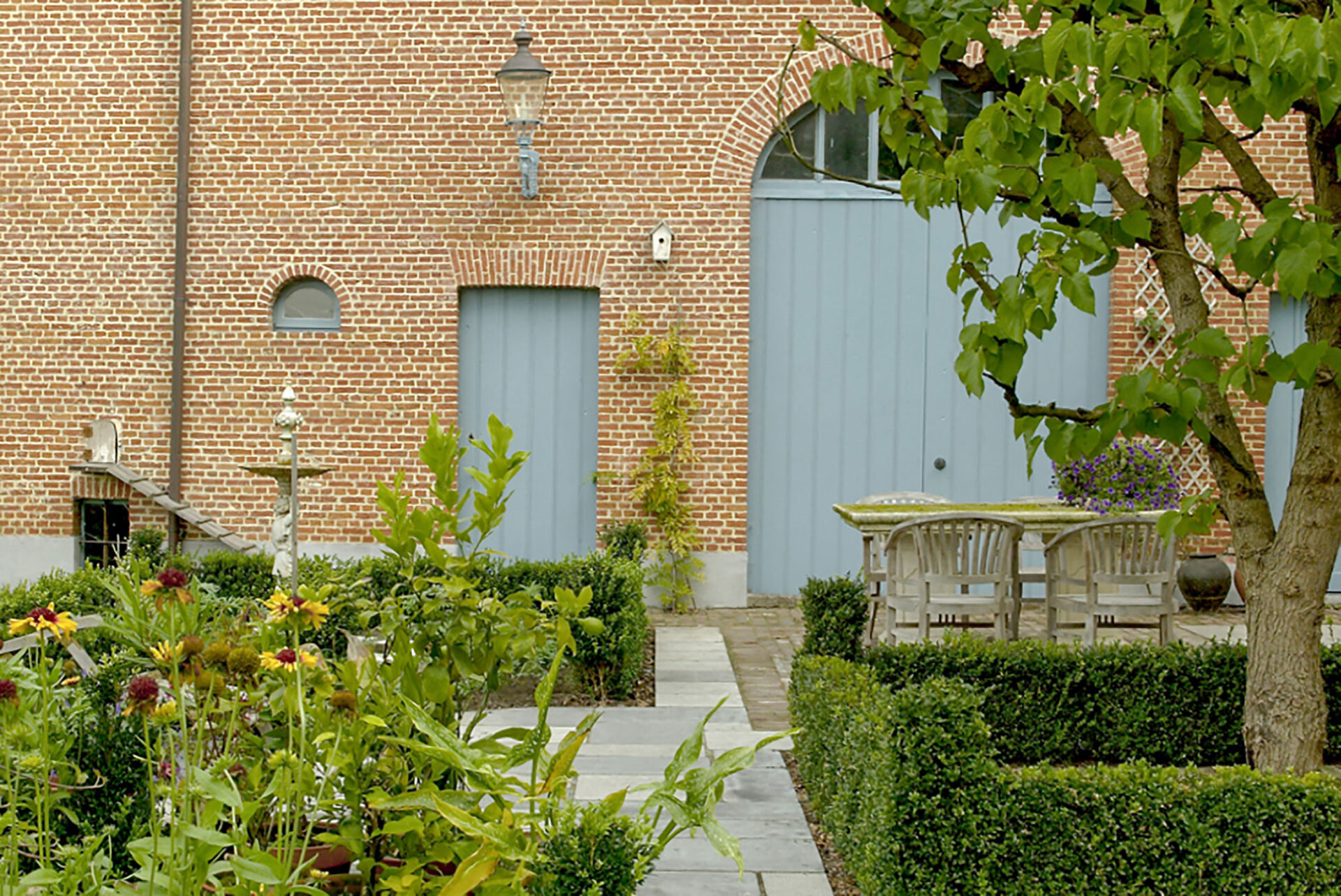 Because of the tasteful decoration with mainly many beautiful antique and decorative pieces but also art, the hospitable lady of the house knew how to transform the house into a home where everyone always feels welcome.
The now antique oak staircase and pattern tiles in the hall are original and date from 1803. Many variants are still available from us. Both old and new.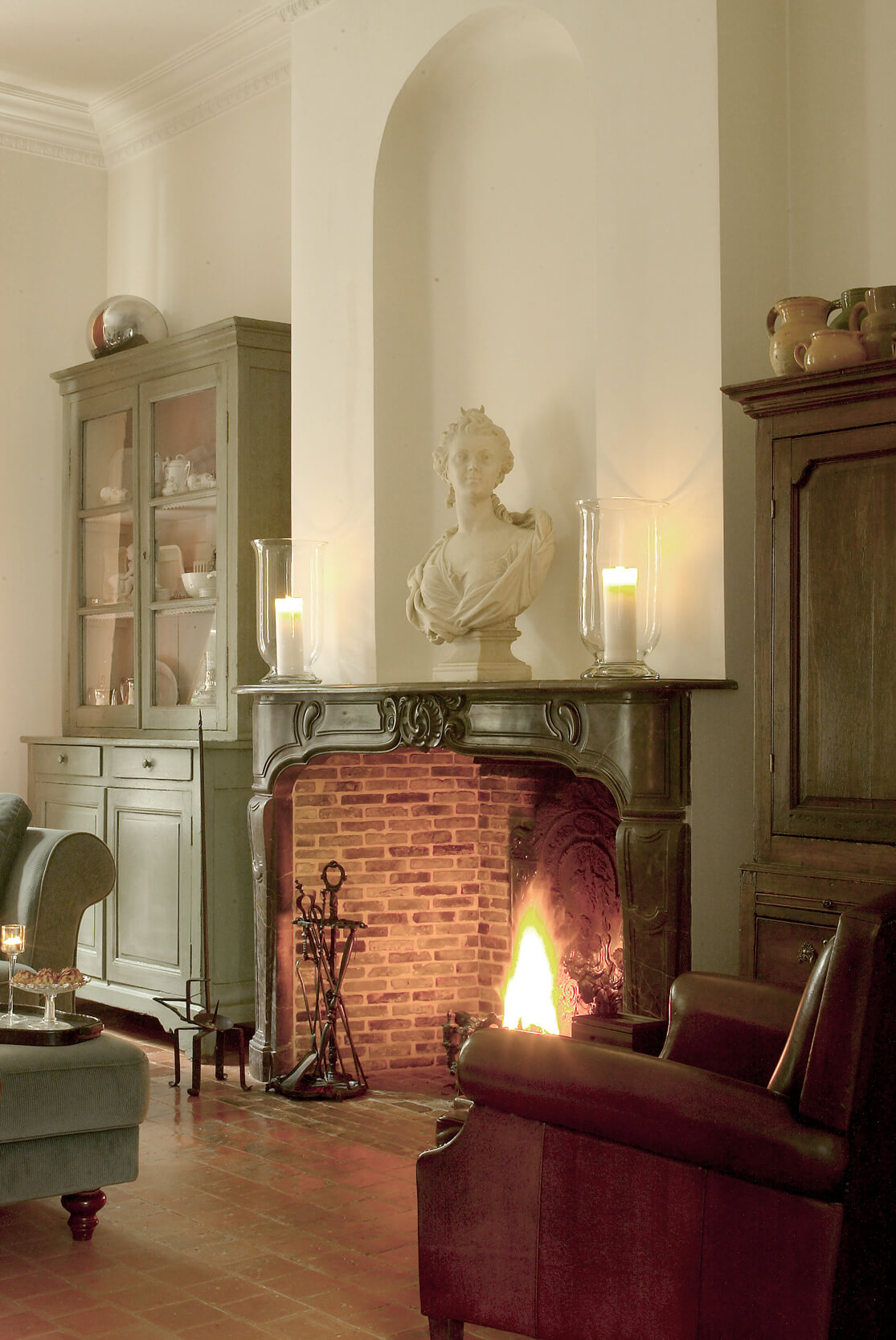 marble fireplace with antique mirror
The rich, antique marble fireplaces were removed, restored and reinstalled. In the mouth of the fire we used recuperated stones. The red French terracotta tiles in the living rooms are also original. So we didn't deliver them, but it shows that they are indestructible. The use of high-quality, durable materials pays off in the long run.
Many pieces of furniture and home accessories come from 't Achterhuis.
Upstairs are still the original wooden floors from 1803! They do not look perfect anymore but have a beautiful aged look that the residents have now fallen in love with. Furthermore, we have the freestanding bath with taps from Lefroy Brooks delivered.
The coach house became a banquet hall. There the choice was made for an indestructible Belgian bluestone floor in a random "wild" pattern. And to make it even more cosy, a hand-cut, wood-fired French stone fireplace was installed. The old stable windows are authentic.
Another stable became a garage and the greenhouse remained used as a greenhouse. The residents have "green fingers".
Outside on the terrace, antique Belgian bluestone dalles were laid with a Belgian bluestone garden table as an eye-catcher. On the terrace and in the garden many original L'Anduze vases were placed in different sizes and colors.