On the estate are scattered in addition to the main house four more houses and a detached garage for 6 cars. Furthermore, there are several outbuildings, field sheds, shelters and carports and there is an outdoor pool, tennis court, sculpture garden and many kilometers of hiking and riding trails.
From 2010 we had the honor to supply building materials and garden ornaments for 2 years for this prestigious restoration project. In a later phase followed furniture and home accessories to complete the whole.
All houses and outbuildings had their turn during this project. Then the majestic garden.
First, the roof was completely renewed and thousands of old French slates were laid. Also the Belgian bluestone outside stairs were replaced.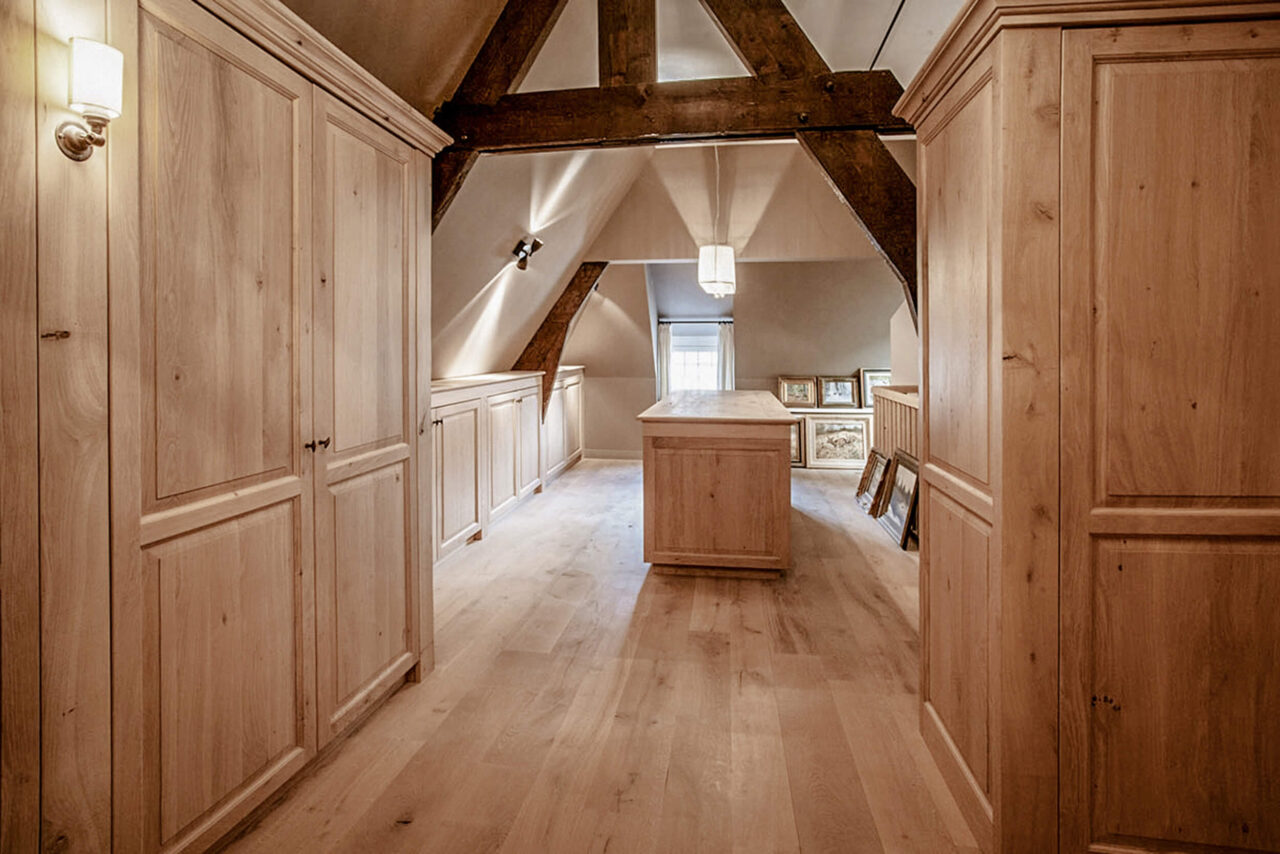 18e eeuws verouderde eiken planken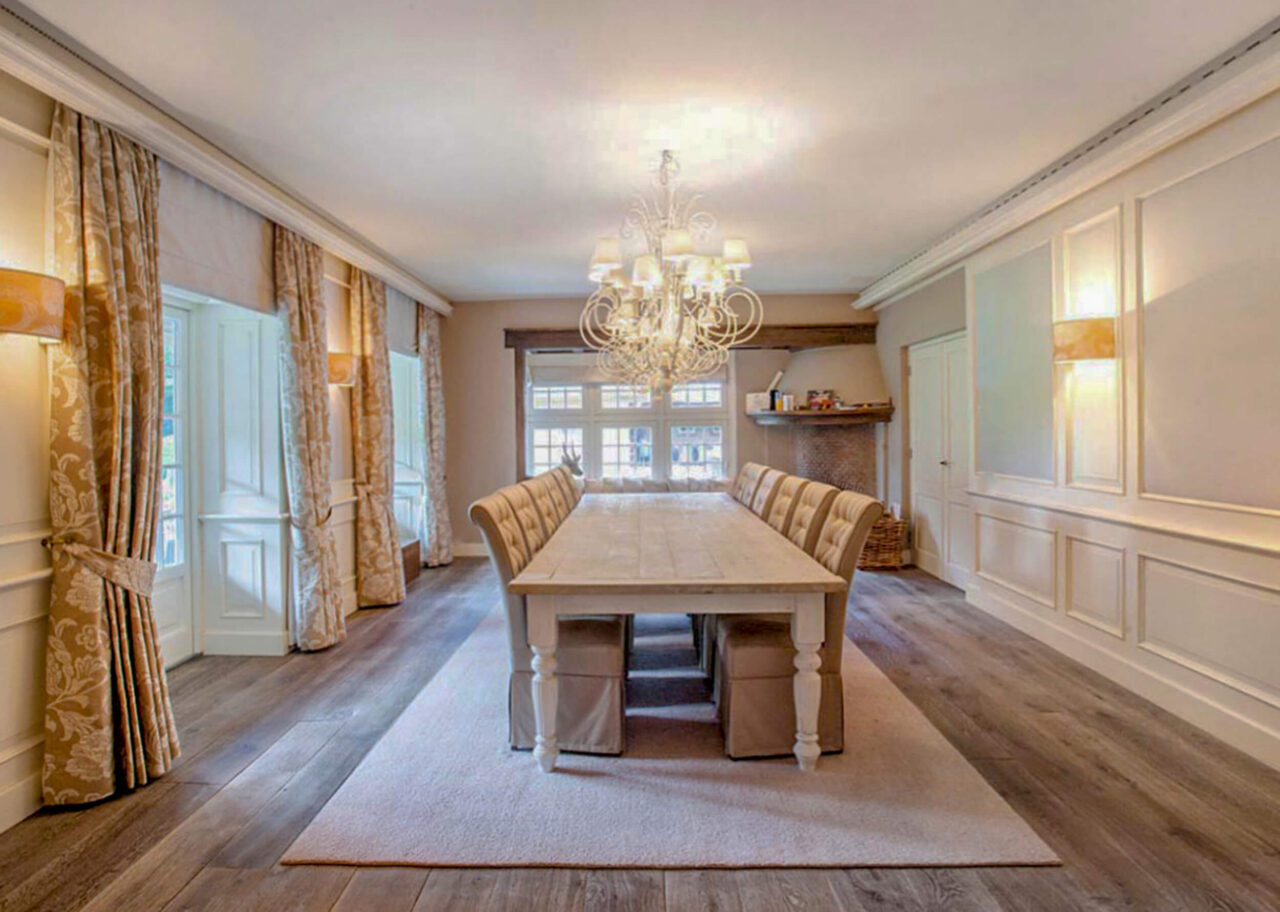 belgisch hardstenen tegels
hardstenen poortpalen met oude ijzeren poort
Inside we delivered dozens of antique fireplaces including a few 17th century French campagnarde fireplaces. These rural models can be found in the hunting lodge, coach house, banquet hall and in the outbuildings. But also in the basement a stone fireplace was placed.
In the other rooms some more classic fireplaces were placed. They were antique marble "sculptured" fireplaces in different marble types and styles.
Also hundreds of square meters of oak parquets and planks were given a new life on this gigantic estate. And so did pallets of exclusive marble and Belgian bluestone. Also the antique French salmon nuanced terracotta tiles were eagerly used.
oude park en tuin materialen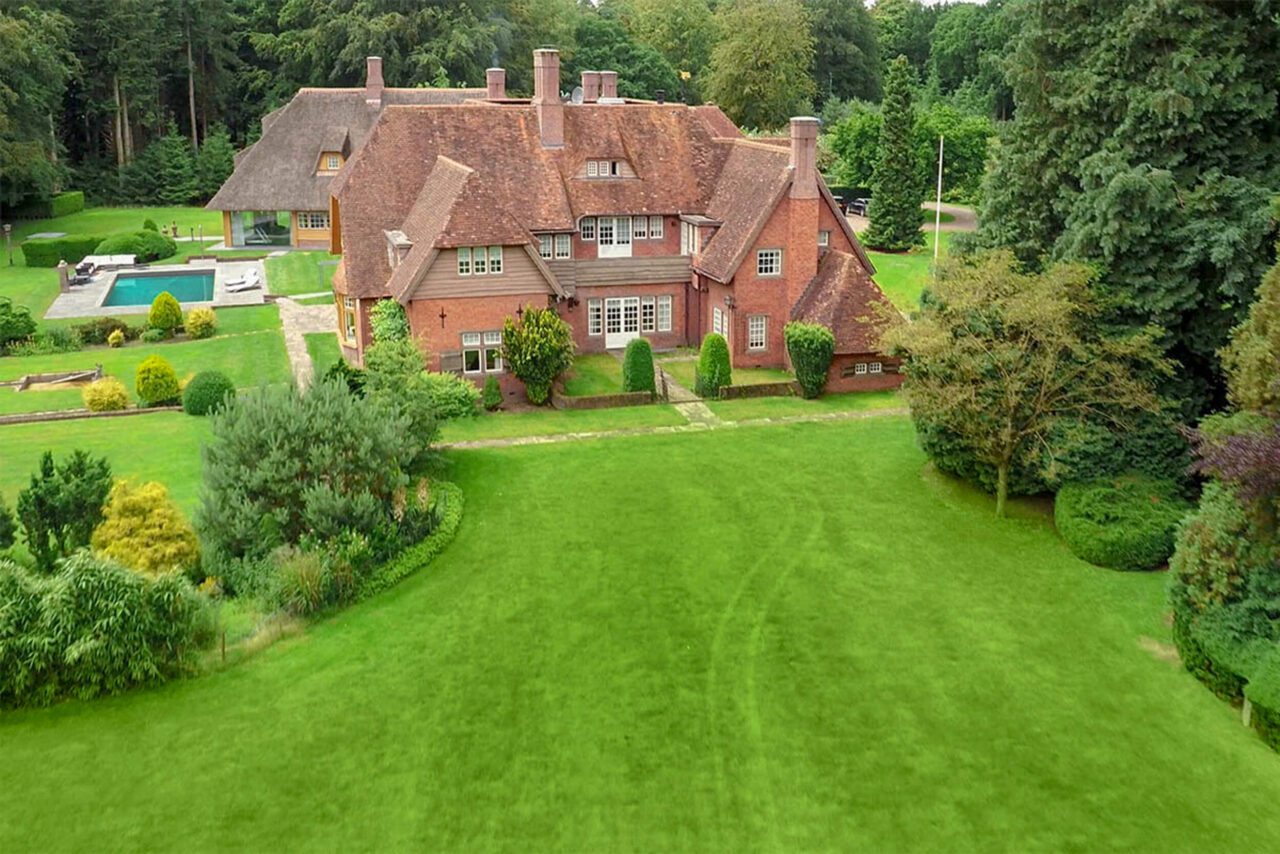 brede rustiek eiken planken
belgisch hardstenen vloertegel