The aged solid oak planks were laid everywhere except in the wet parts. New, but aged Burgundian dalles were laid there.
A targeted choice was made for new, lived-through natural floors.
In the room, an austere antique fireplace made of Burgundy stone was given its second life.
By using these durable building materials, a solid basis was created for the tasteful interior.
old oak floor boards and a jug lamp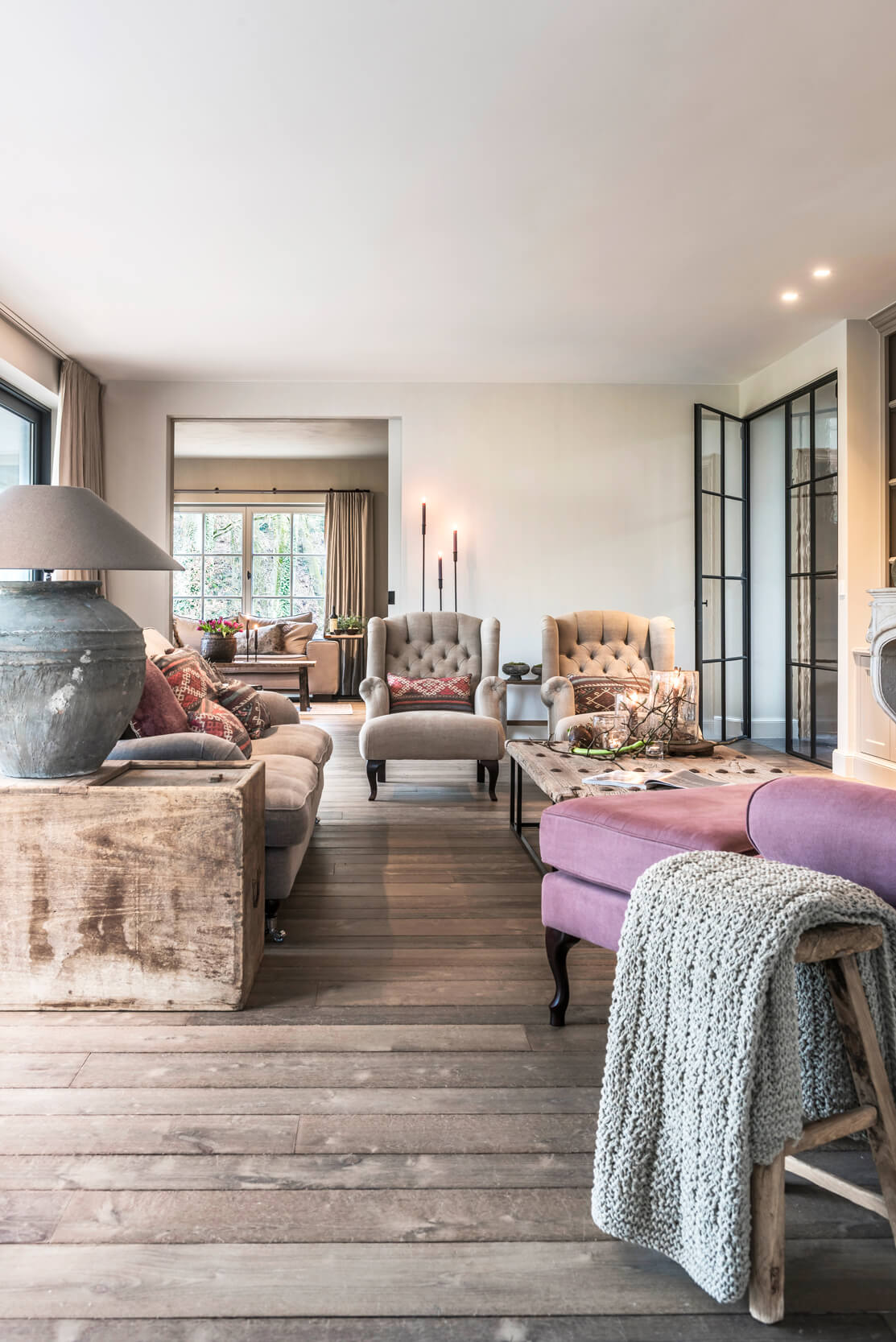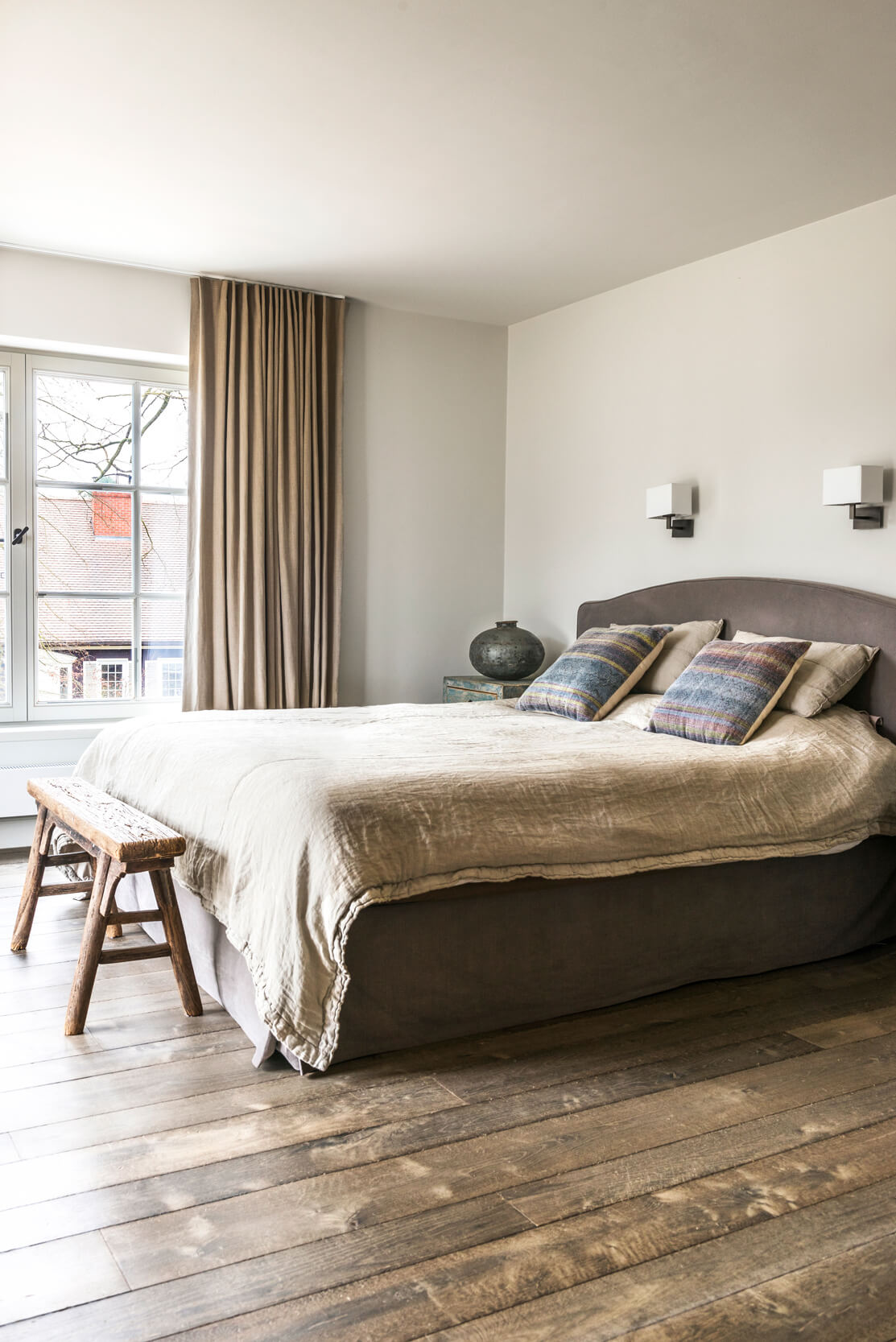 textile chair on old oak floor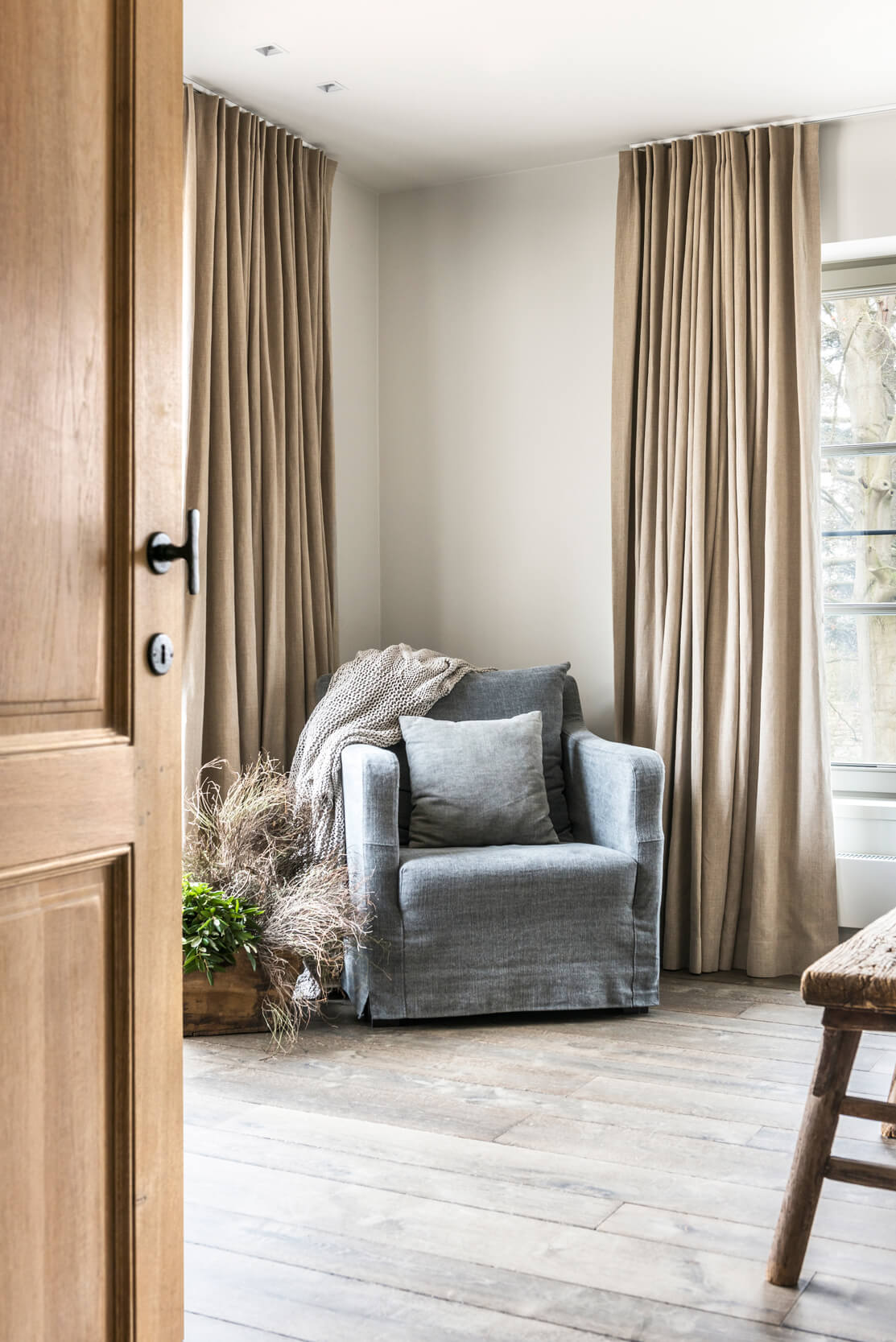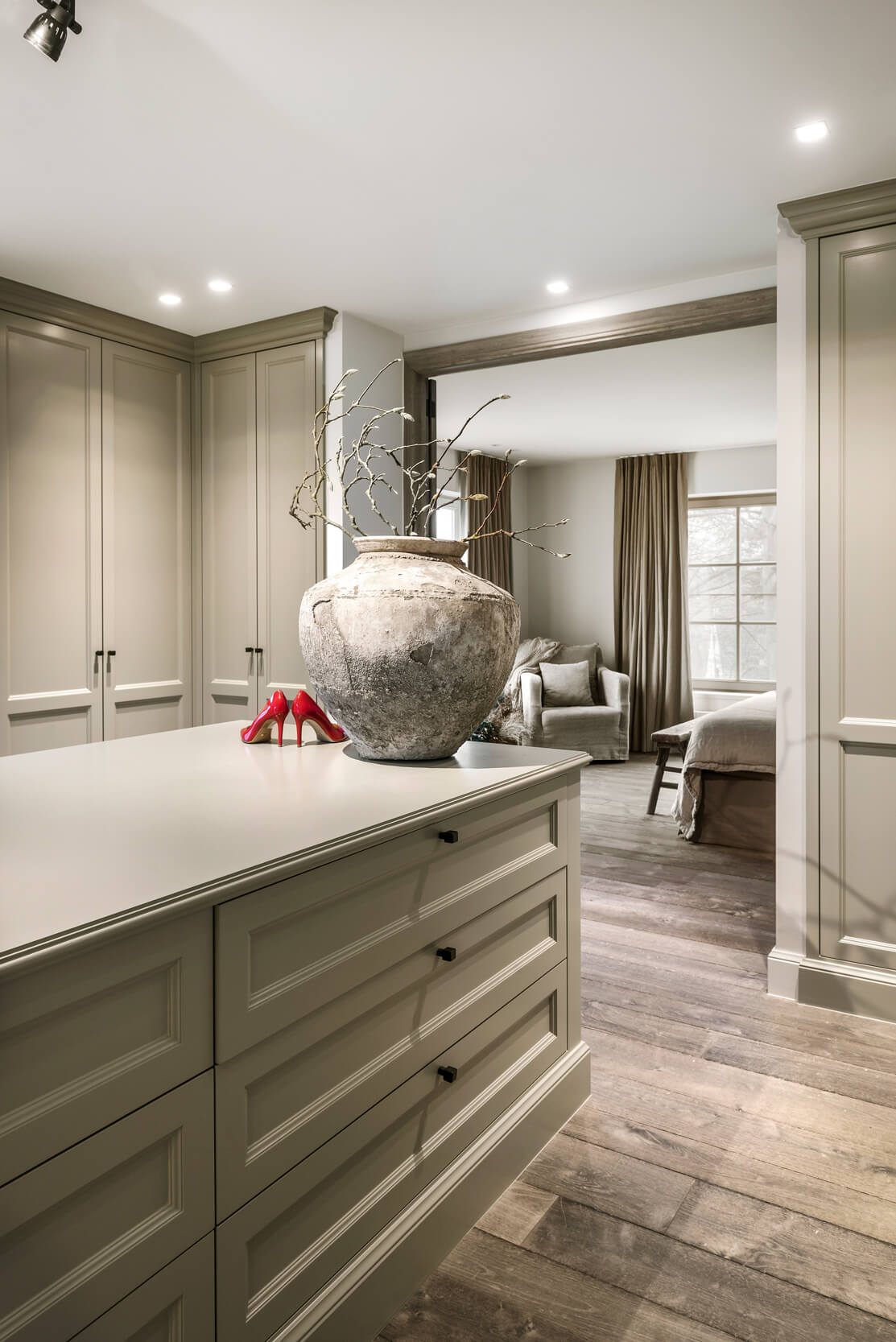 The house was decorated by an interior designer who also used sustainable materials and natural fabrics. Old wooden furniture, linen sofas and chairs, home accessories made of wood and pottery come together here to create a harmonious decor.
The use of soft pastel shades makes the whole quiet but not at all boring.
Through the use of these hard-wearing materials, the young family can fully enjoy and live in this home.
wooden stool on Burgundian dalles
extra wide oak floor boards