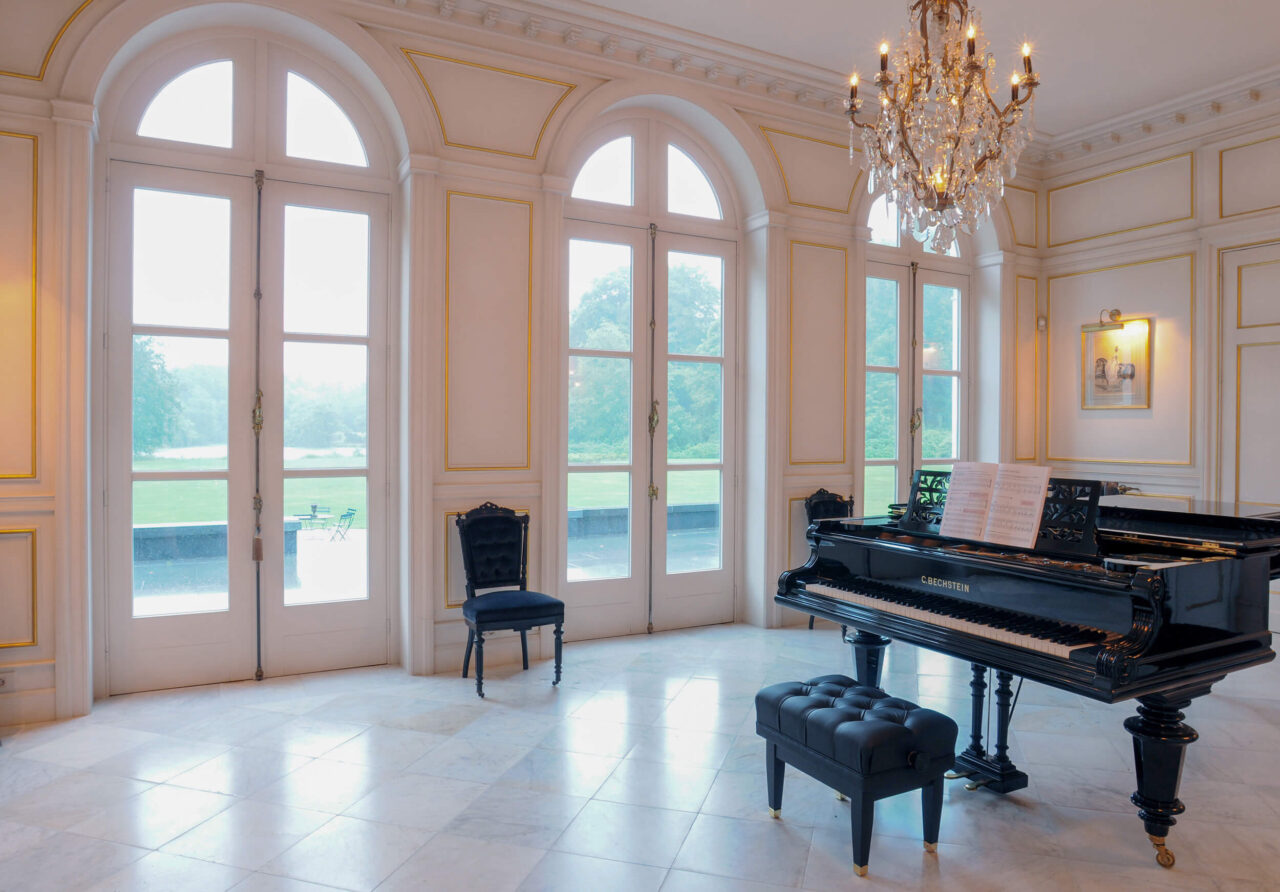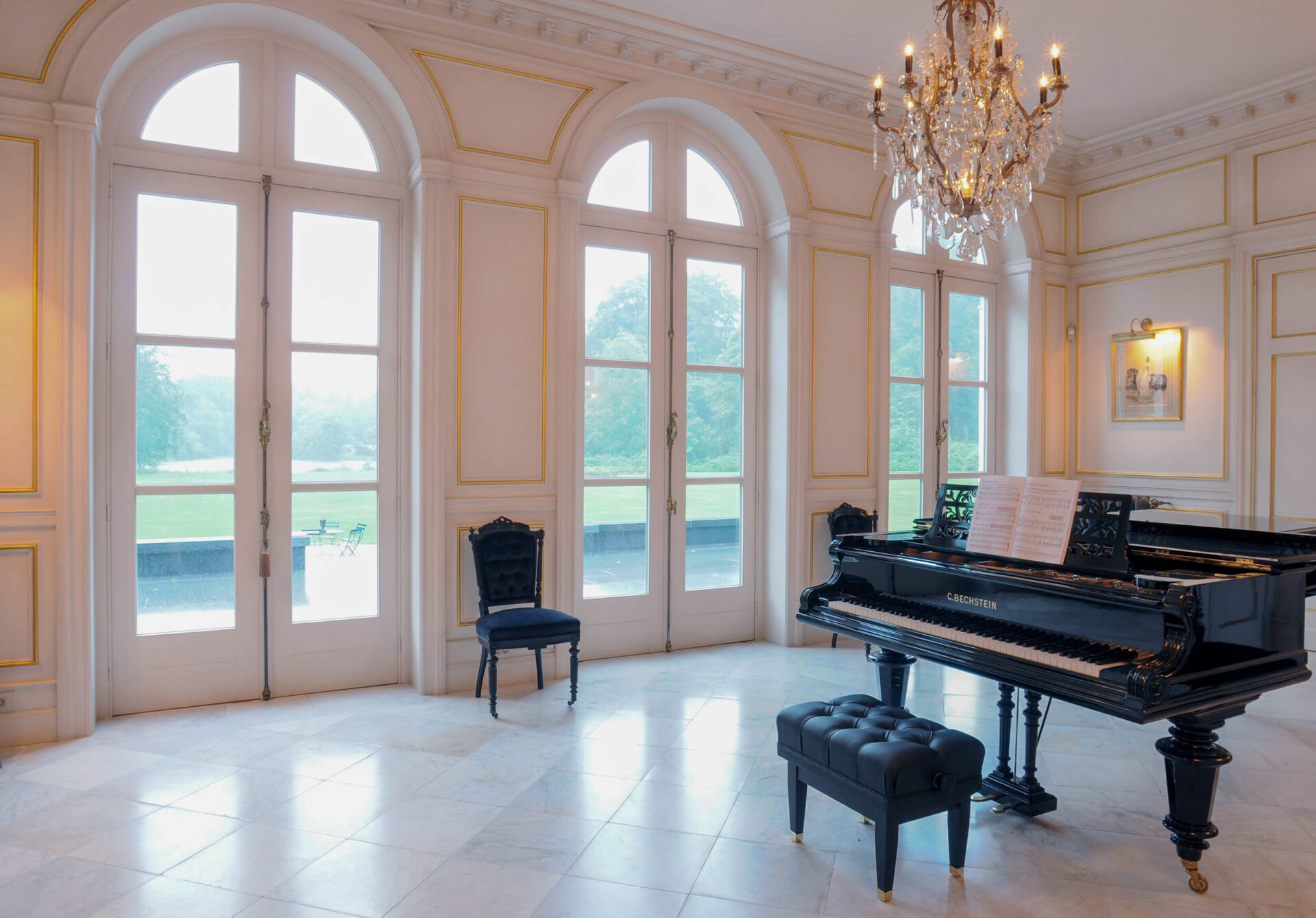 In the first phase we delivered the floors. The beautiful and white marble, Carrara, was eagerly used. Here we chose antique tiles of 40×40 cm. These were laid diagonally. In the hunting lodge French salmon-red nuanced antique terracotta tiles were laid. In the cellar and the kitchen antique handcut Belgian bluestone of 50x50cm.
In the living room and lounges old oak Versailles parquet was laid, in the library and office solid rustic oak planks were installed. But then extra wide and extra long. The cupboards and paneling were made of the same planks. So the durability and wear resistance were well taken into account.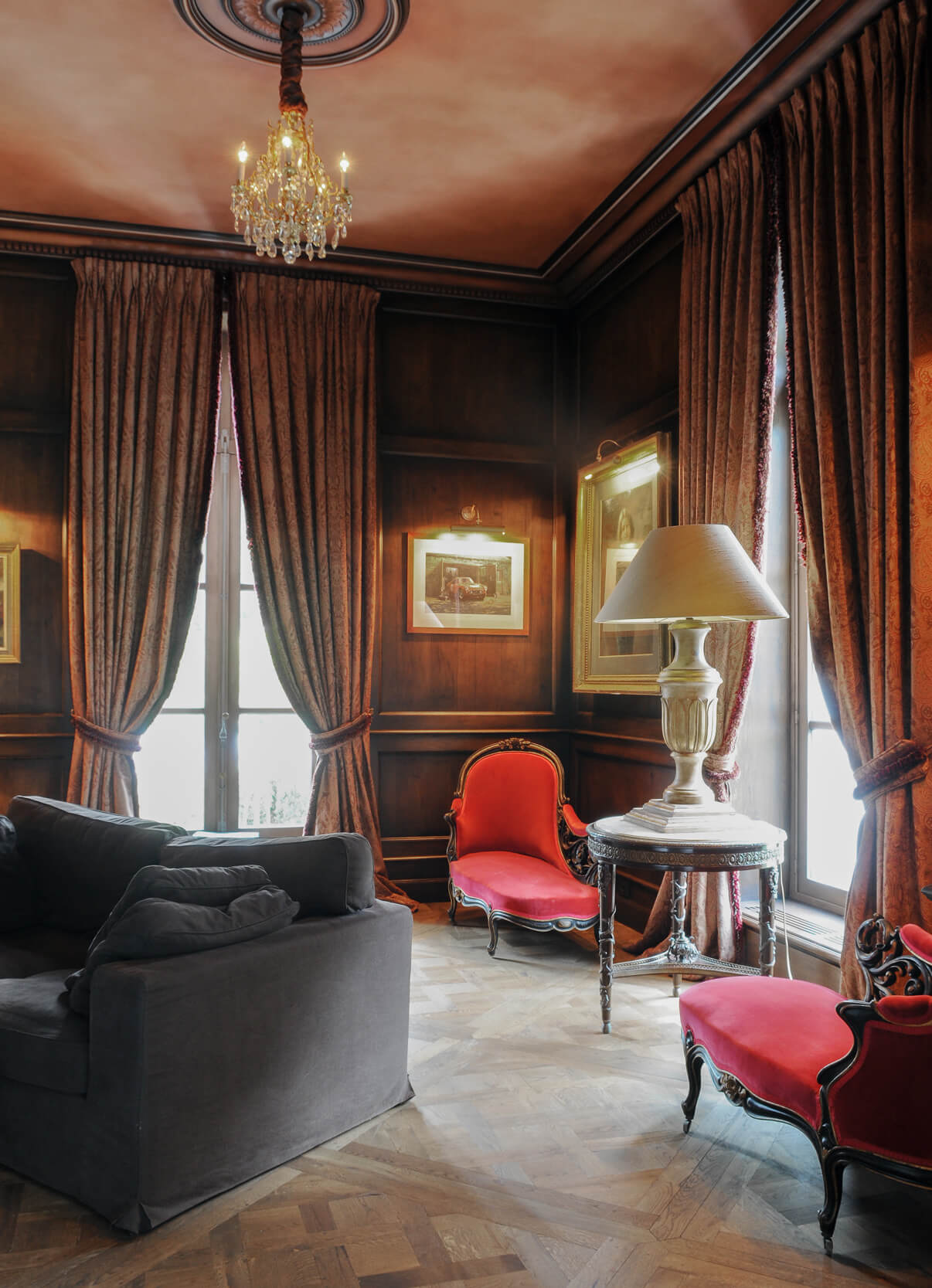 antique masoned castle fireplace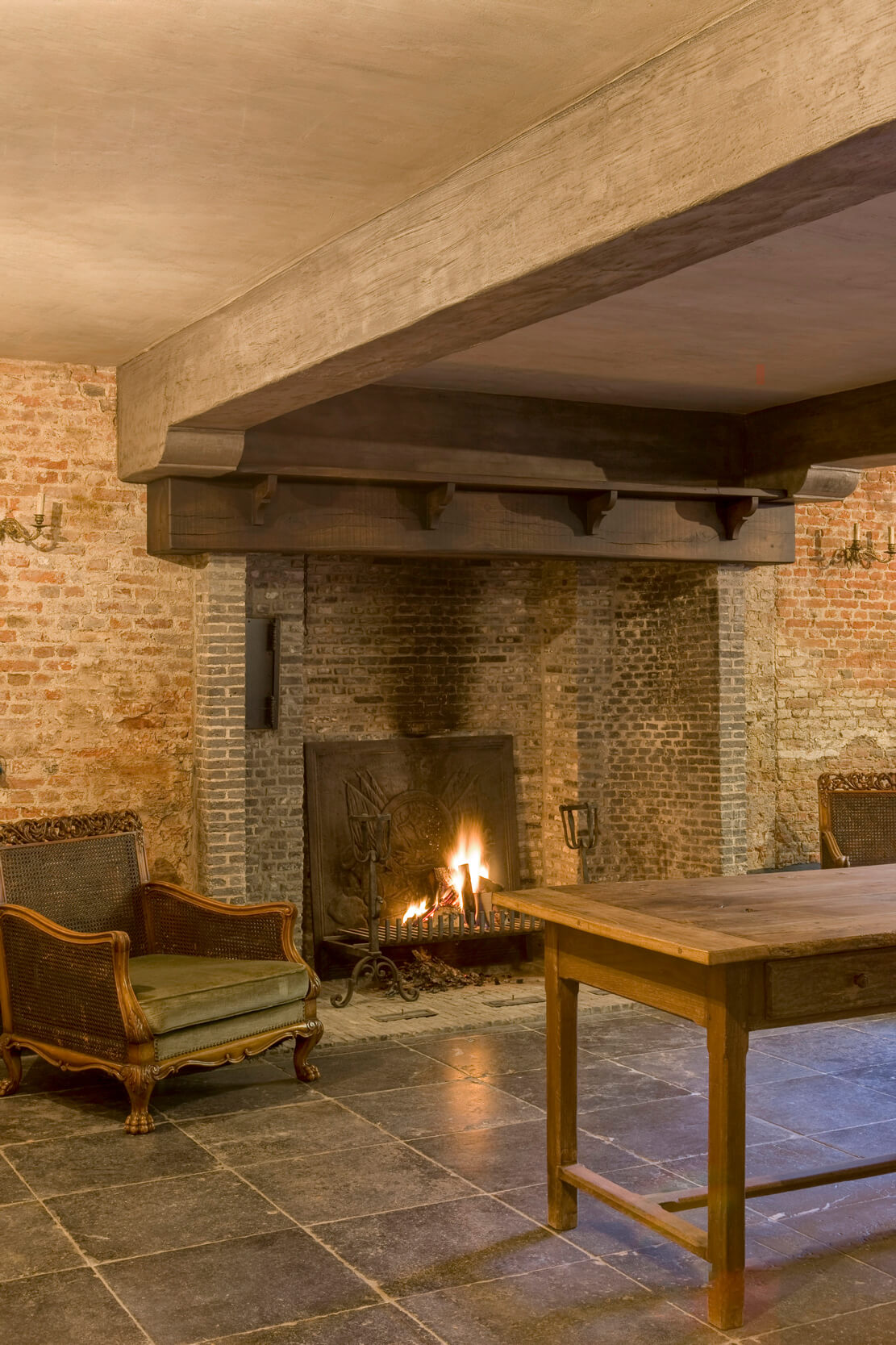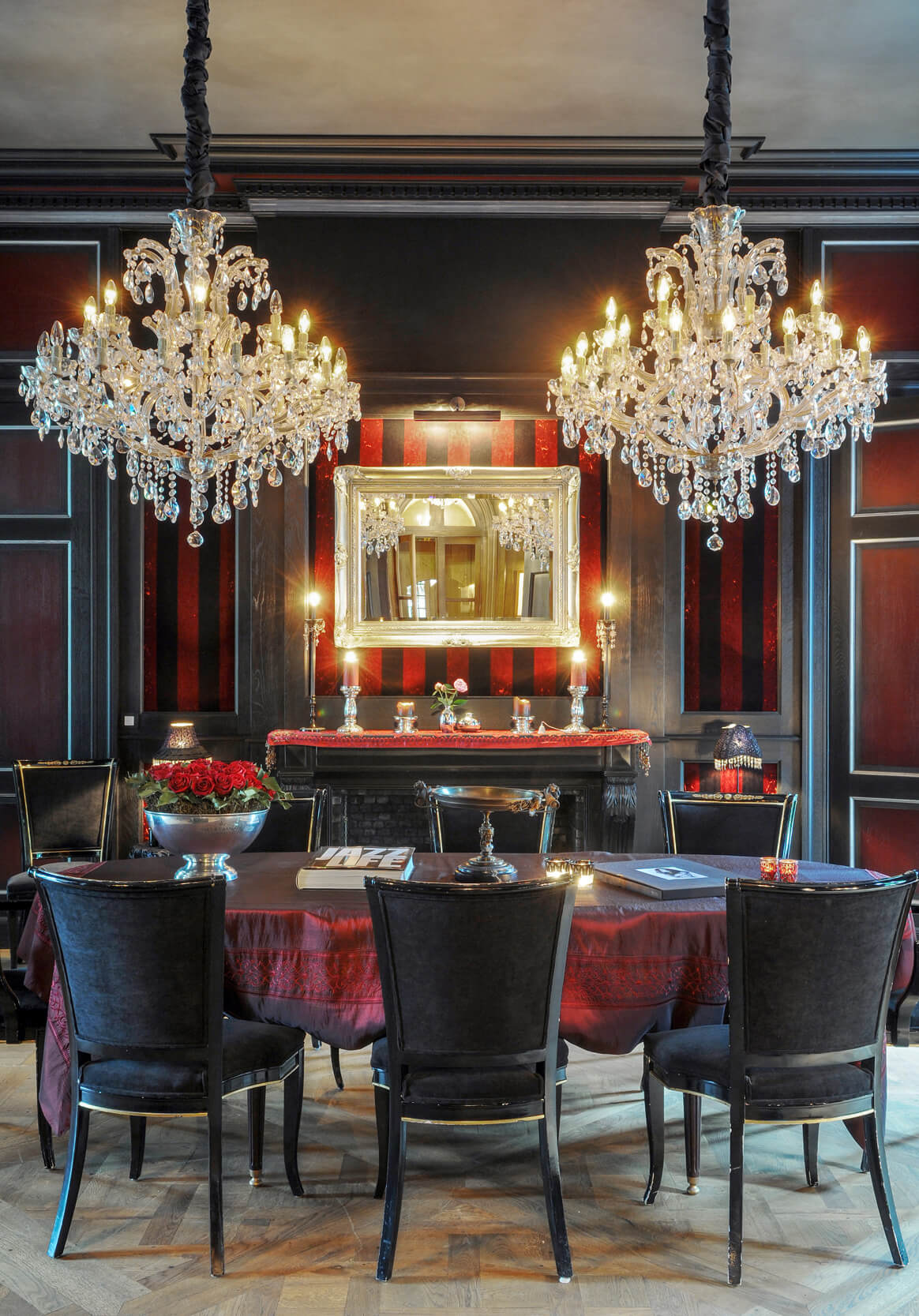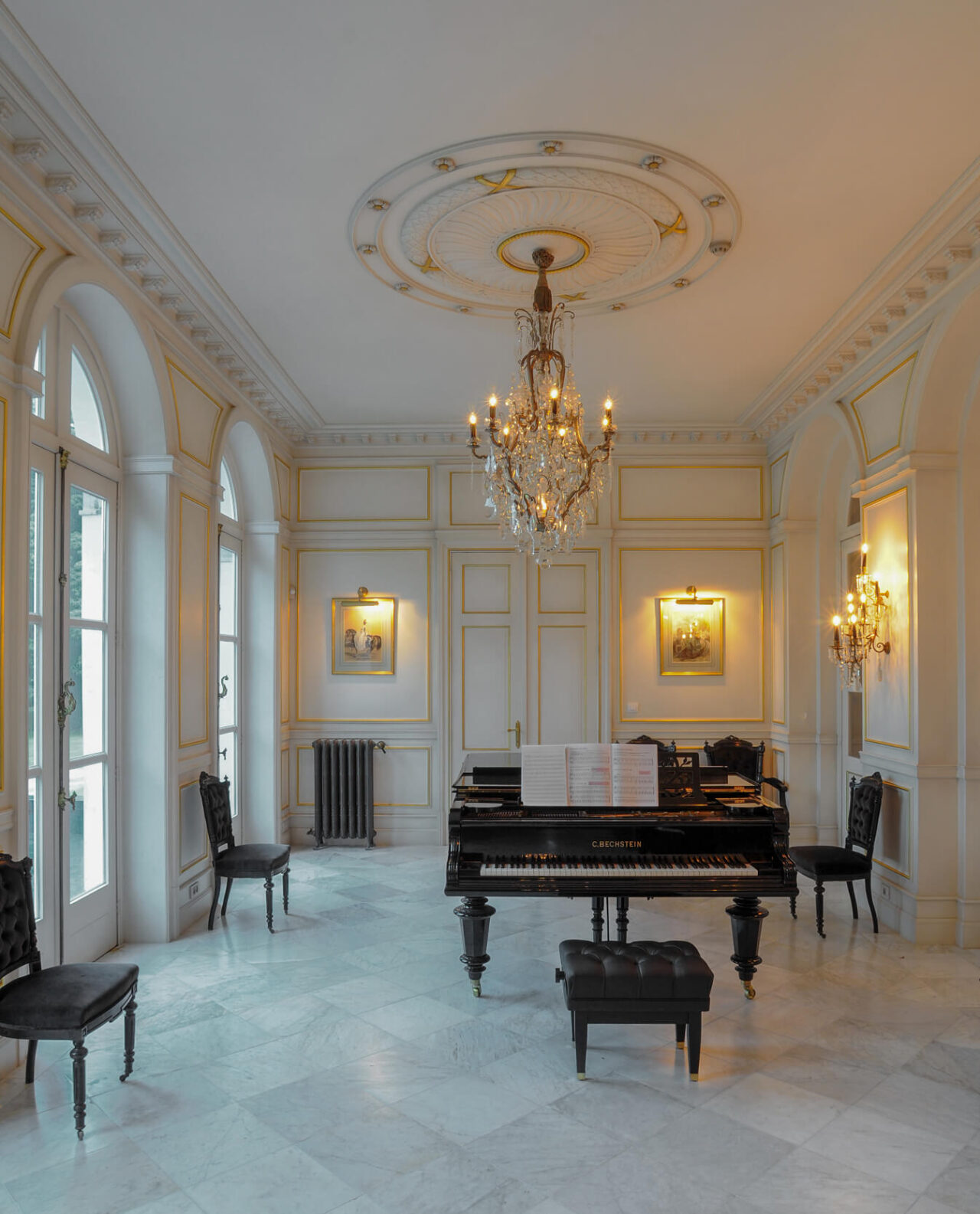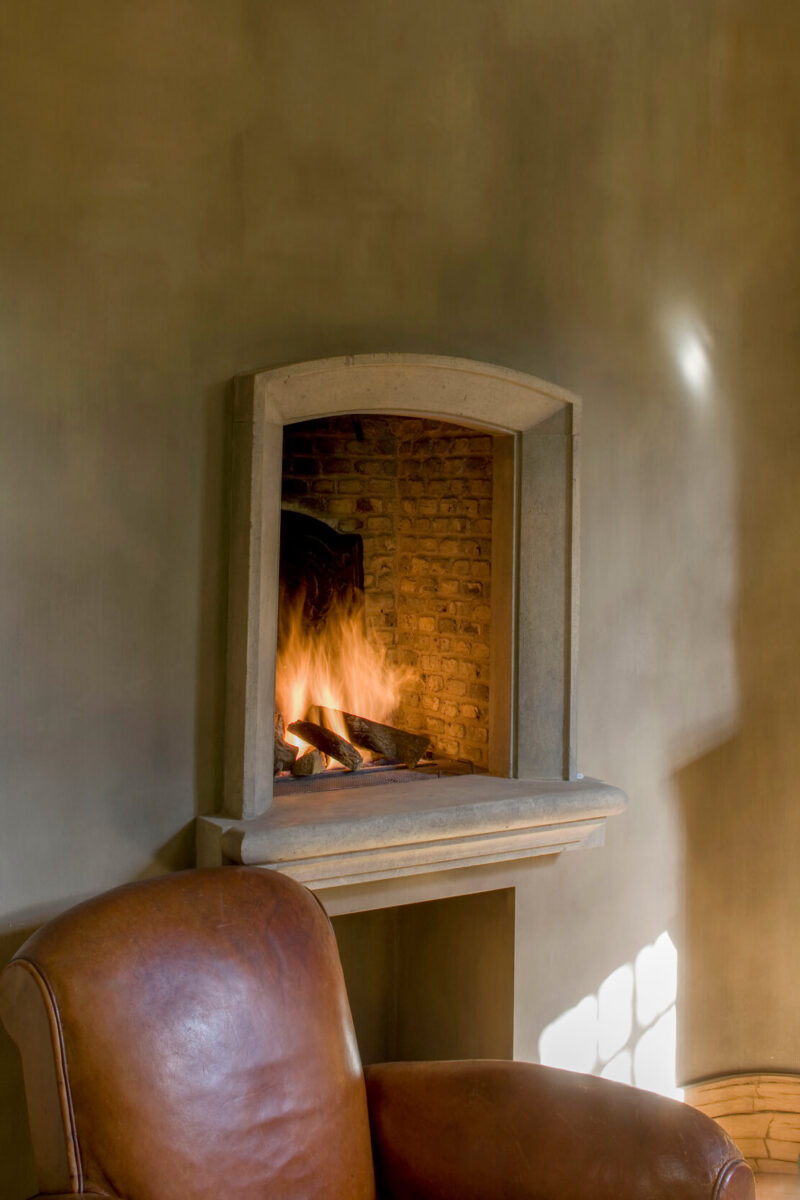 sandstone kitchen fireplace
sandstone fireplace on antique terracotta tiles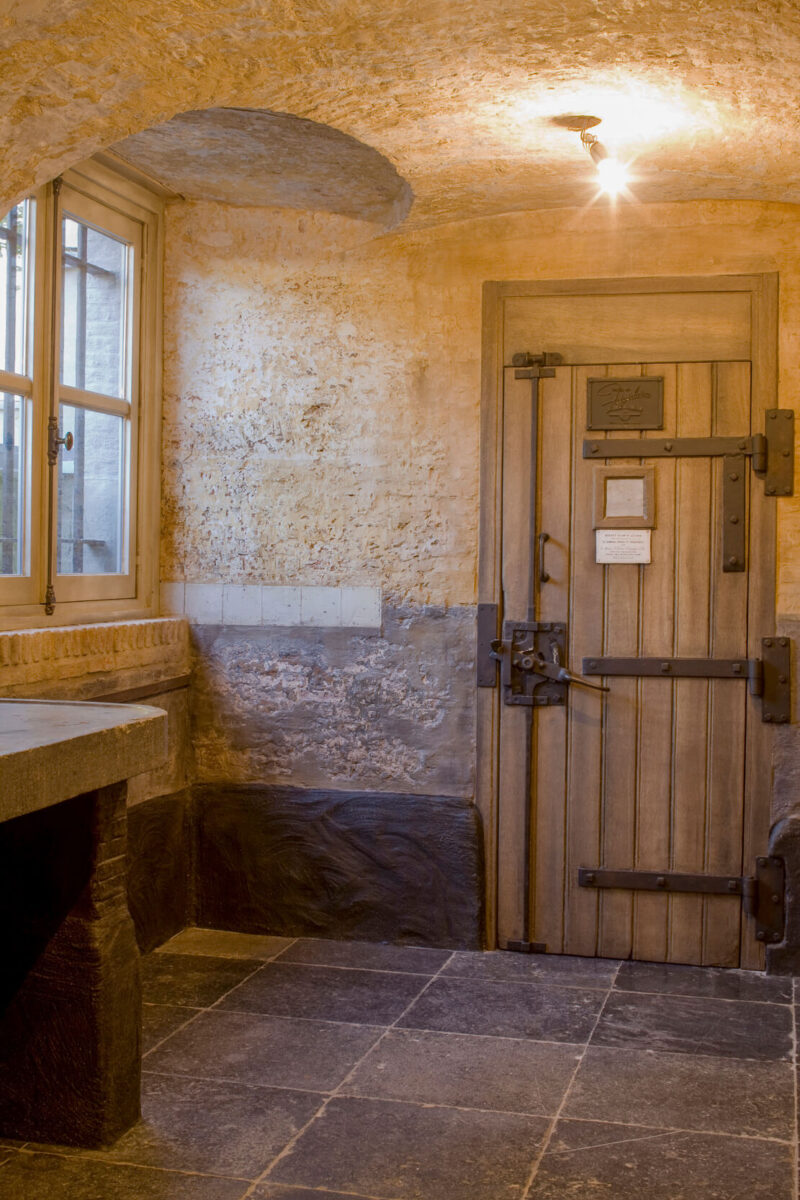 antique Belgian bluestone dalles
In the next phase the fireplaces were delivered. In the hunting lodge an impressive antique castle fireplace in French stone was chosen. In another room just in front of a small sandstone kitchen fireplace at eye level. In the salons for beautiful ornate hand-cut marble versions.
Then the solid Belgian bluestone sinks and washbasins were delivered, the cast iron radiators and hundreds, if not thousands, of original handmade Dutch whites.
Also many recovered old beams were processed inside but also used outside for the roof constructions of several outbuildings.
classic cast iron radiators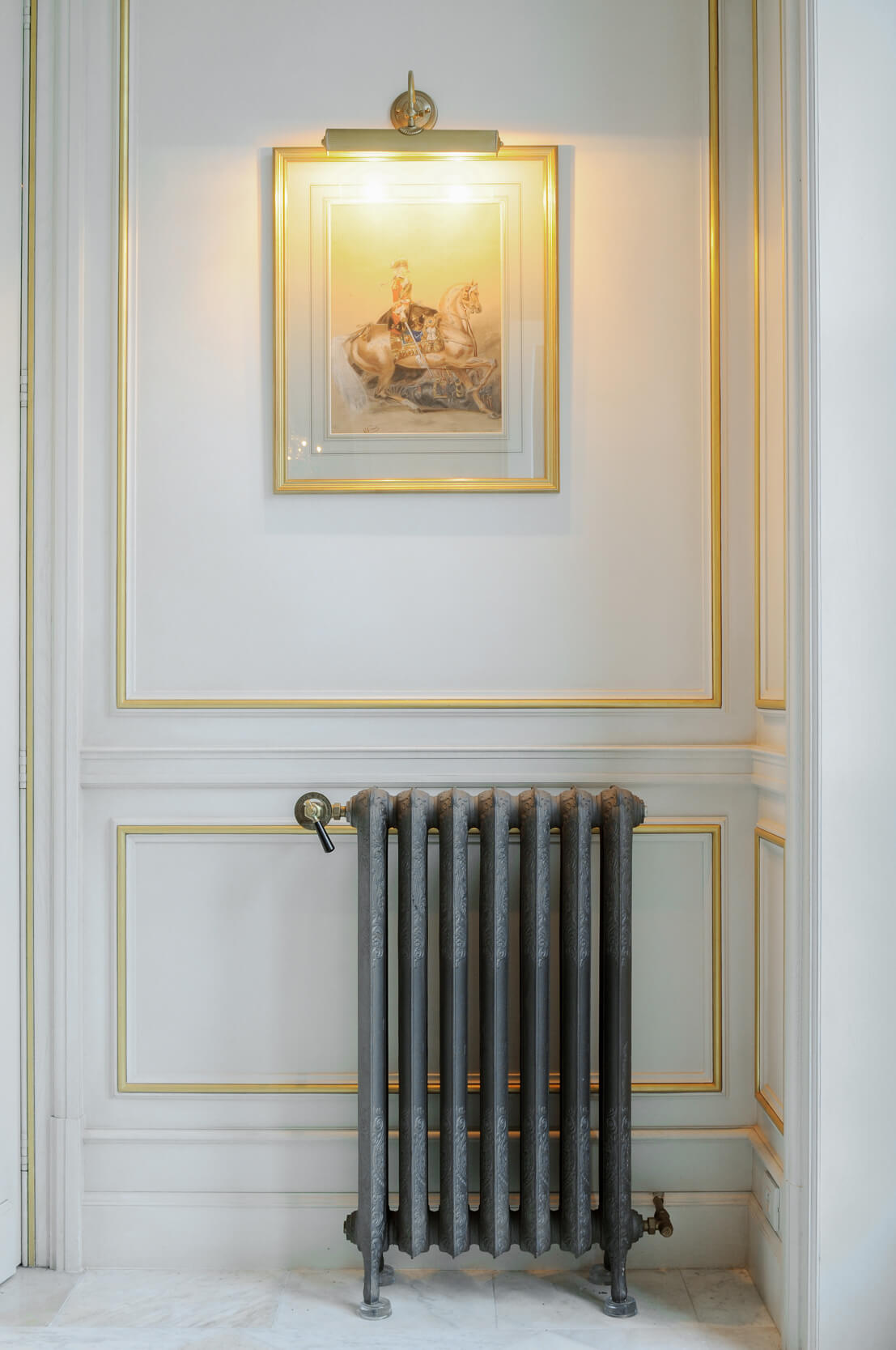 cast iron radiator with brass handle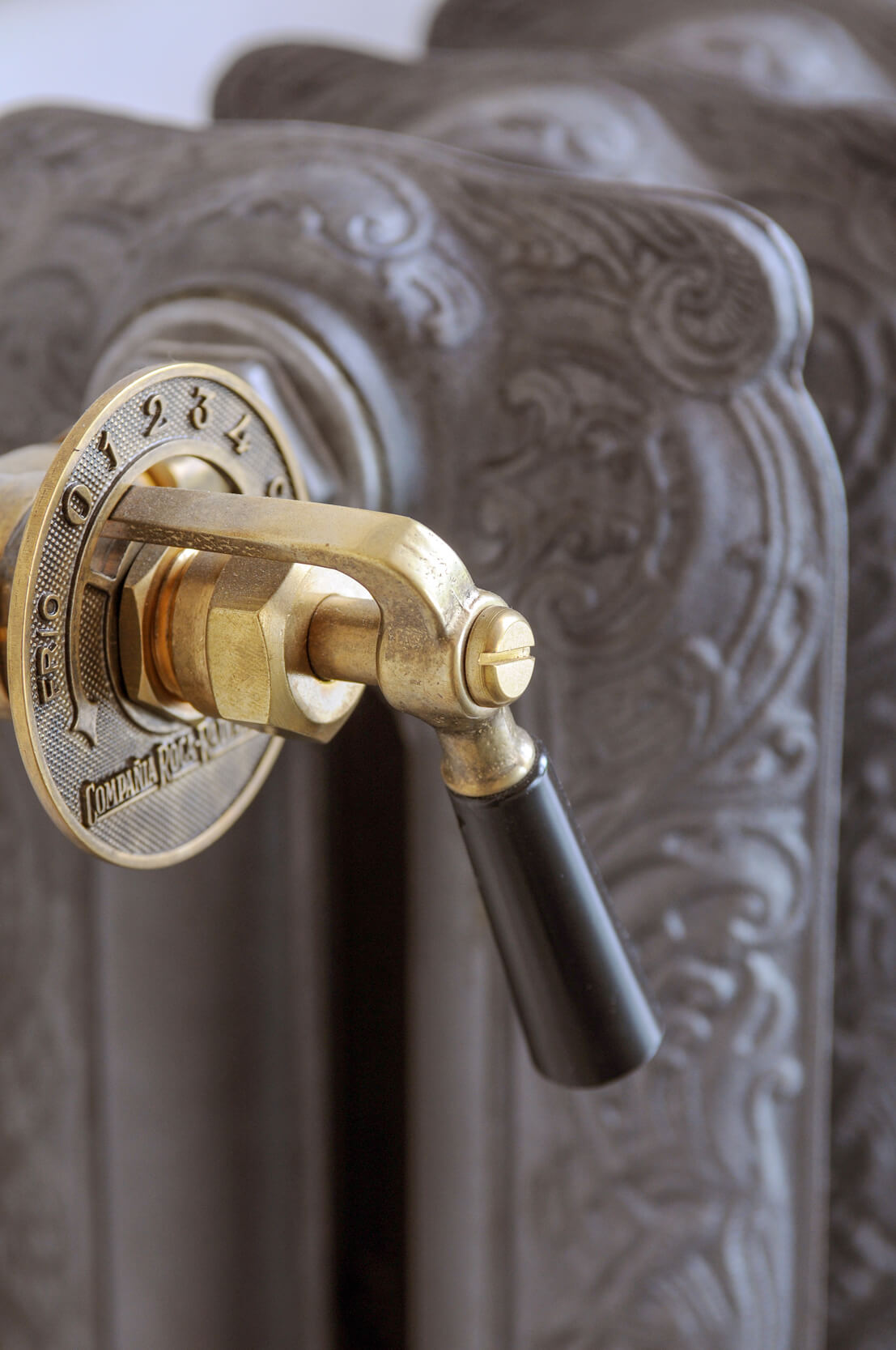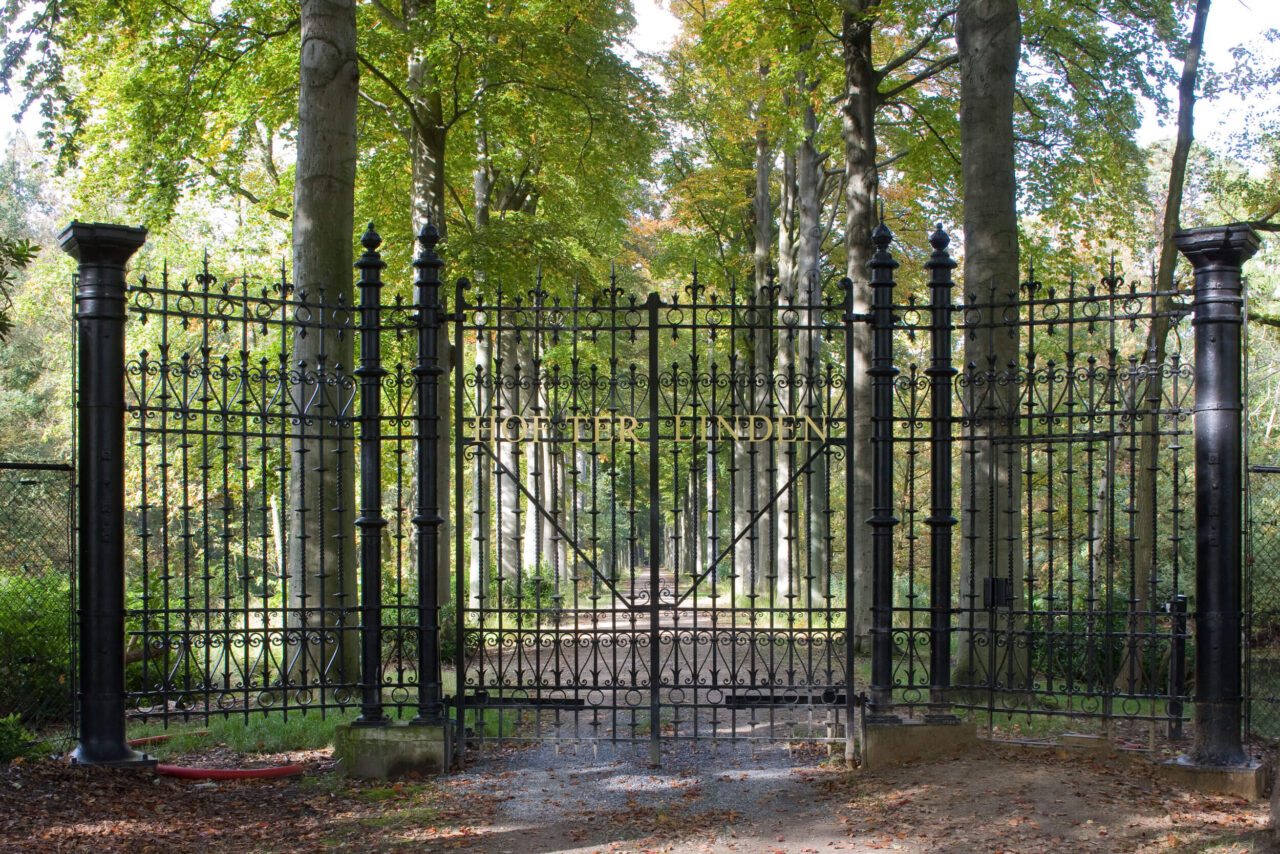 In the last phase, many antique objects and accessories were delivered, including a beautiful long antique oak table, old decorative suitcases, small coffee tables with marble top, giant crystal chandeliers and floor lamps, etc…
At the beginning of the long driveway we placed a beautiful antique wrought iron castle gate. Further on in the garden there was room for beautiful antique fountains and massive stone statues.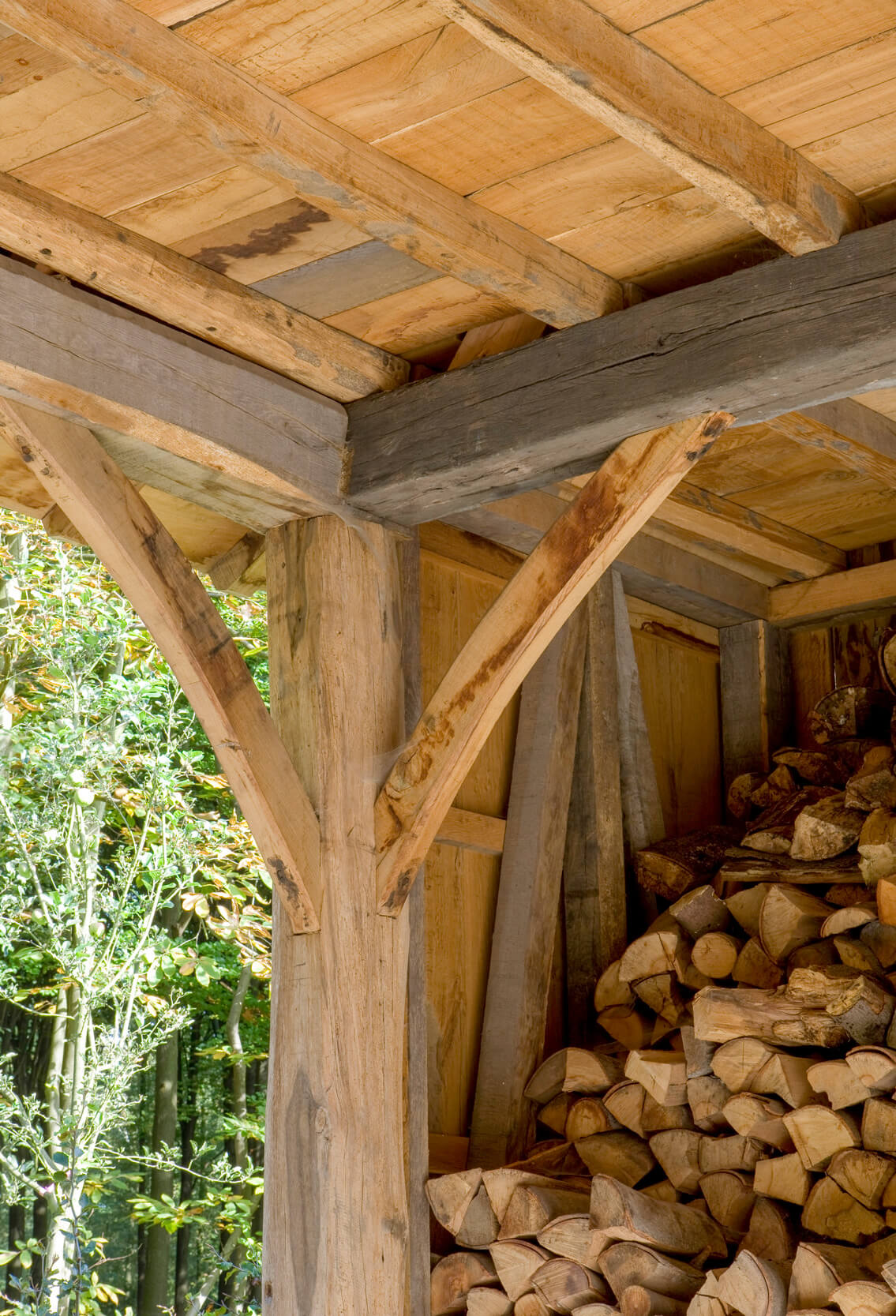 building classic with old building materials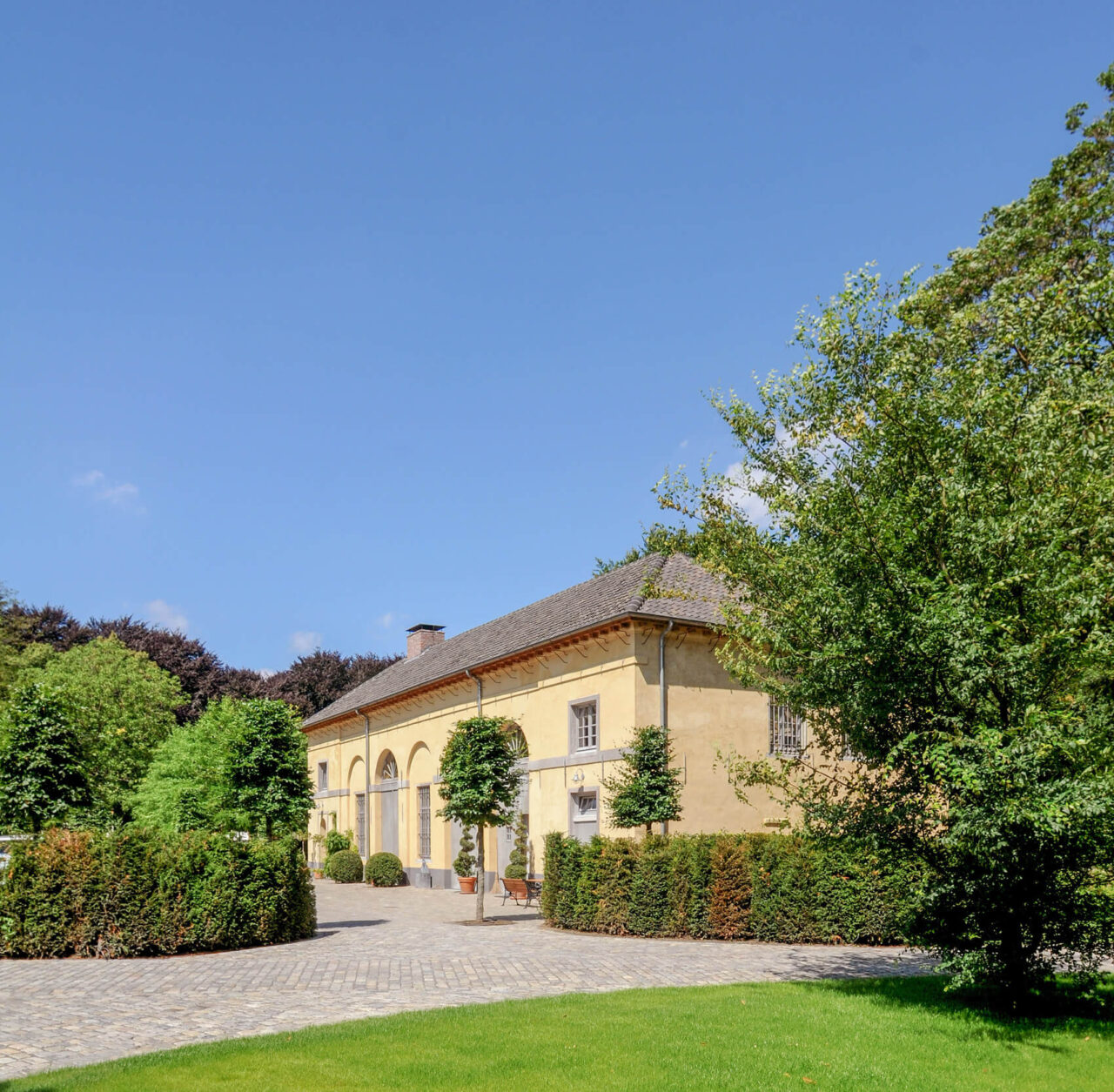 garden ornaments and statues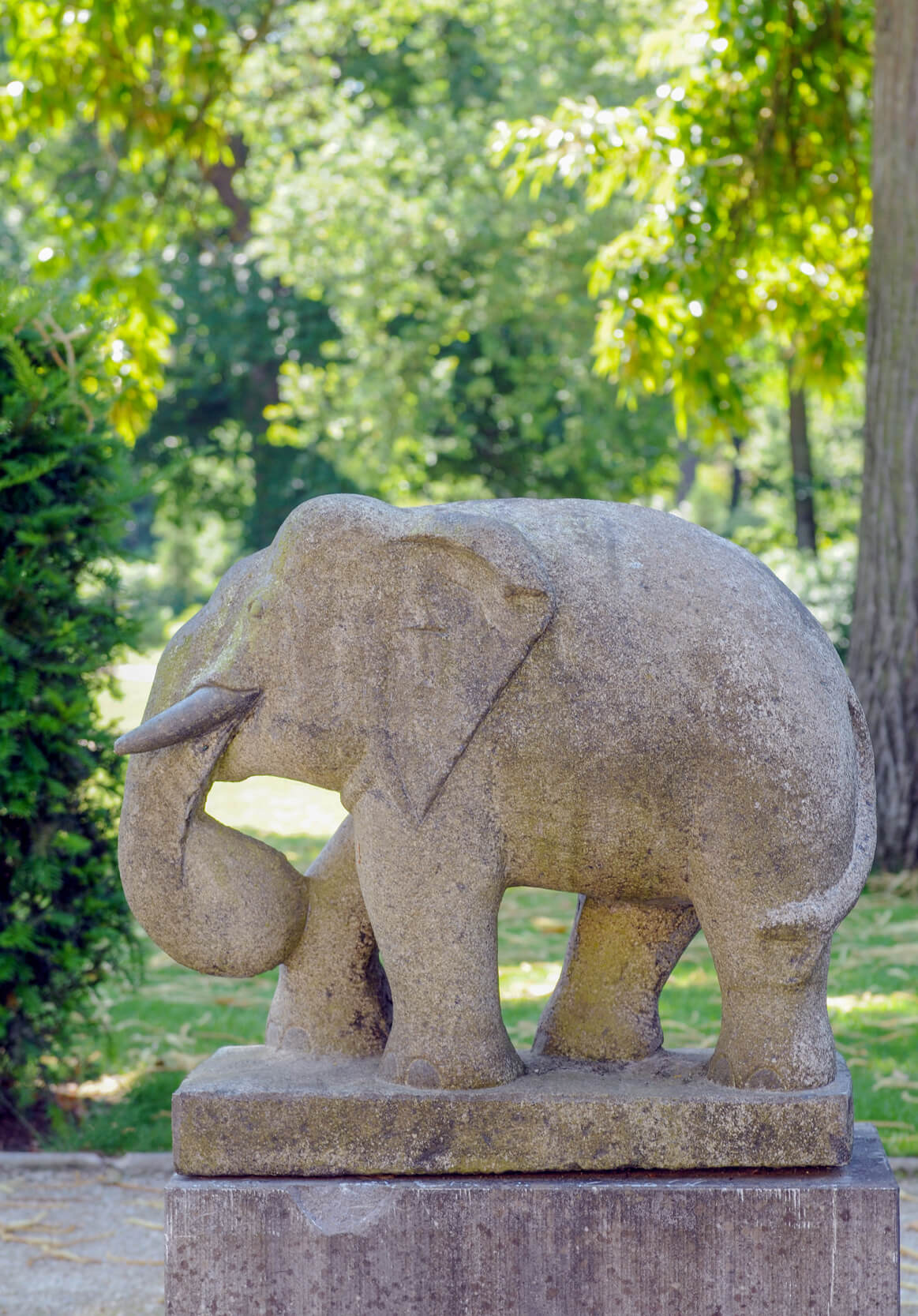 wide rustic oak floor boards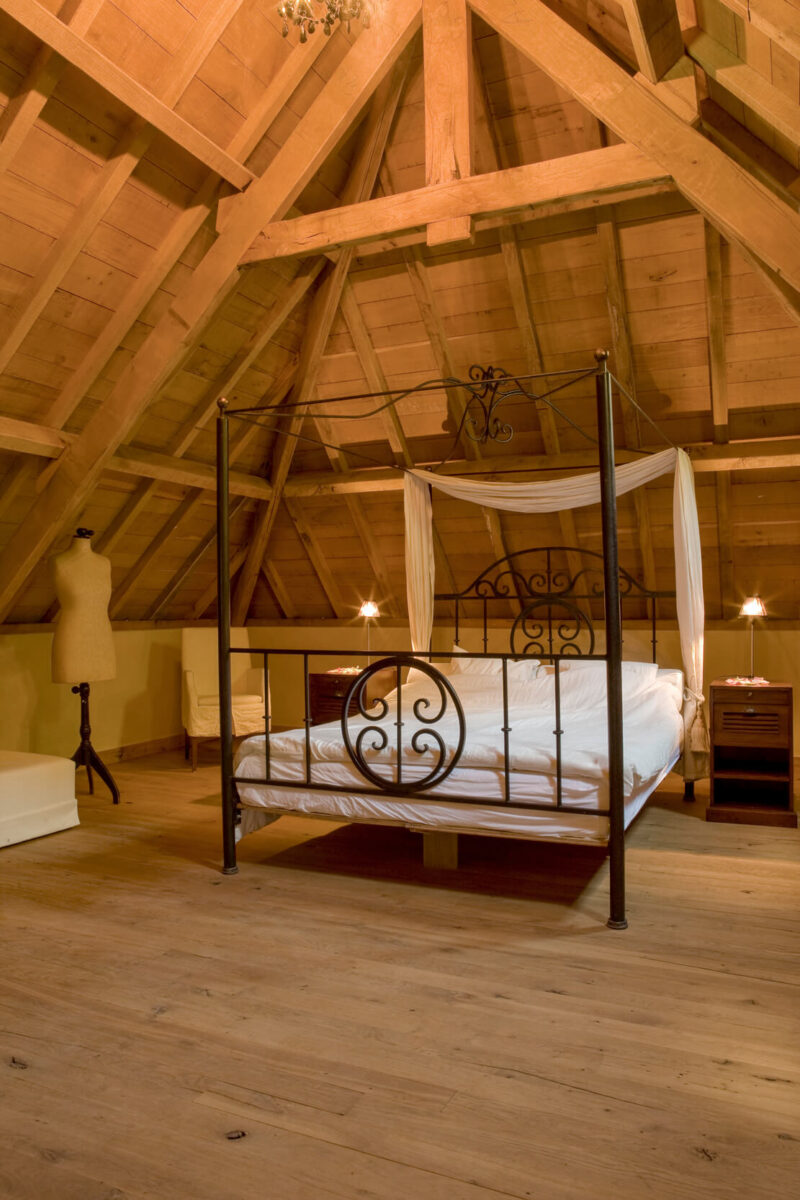 rustic oak floor boards and old oak beams