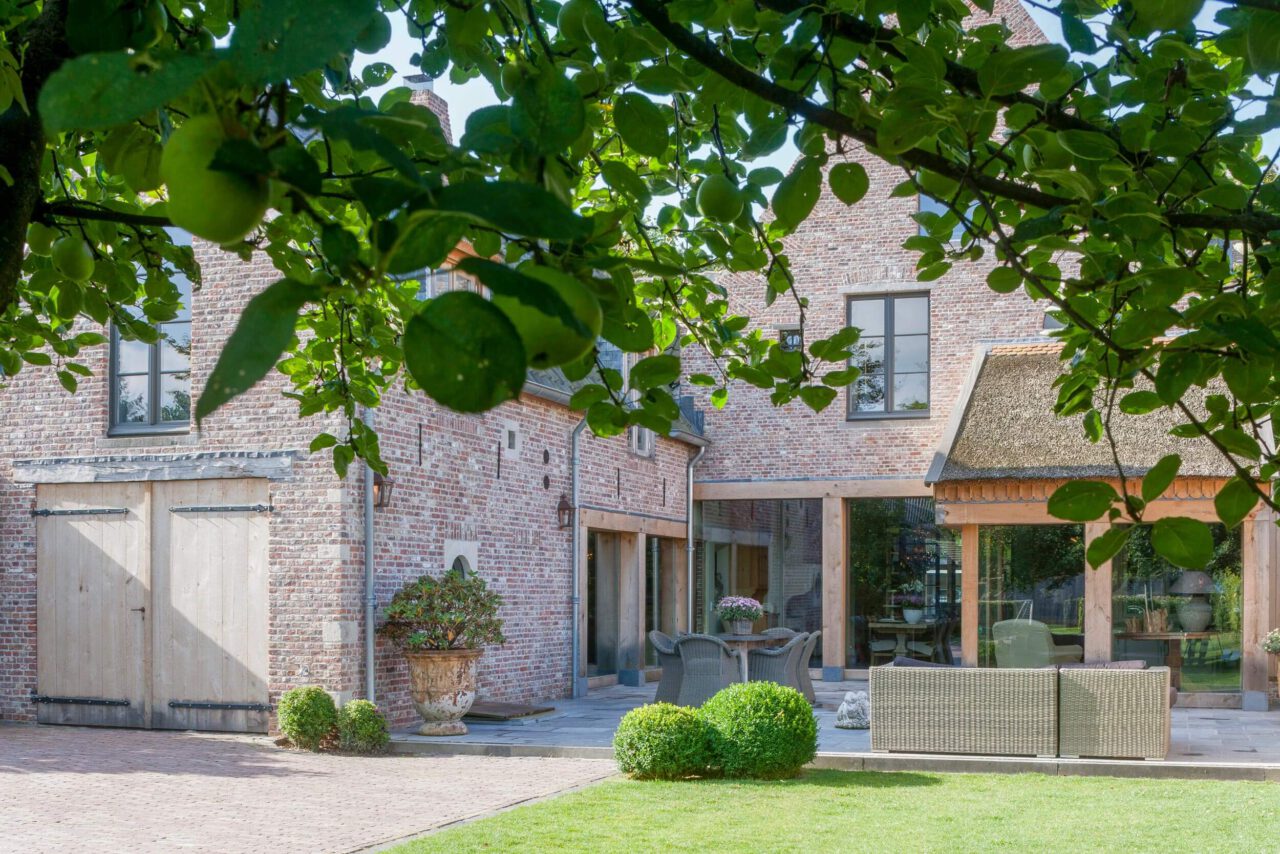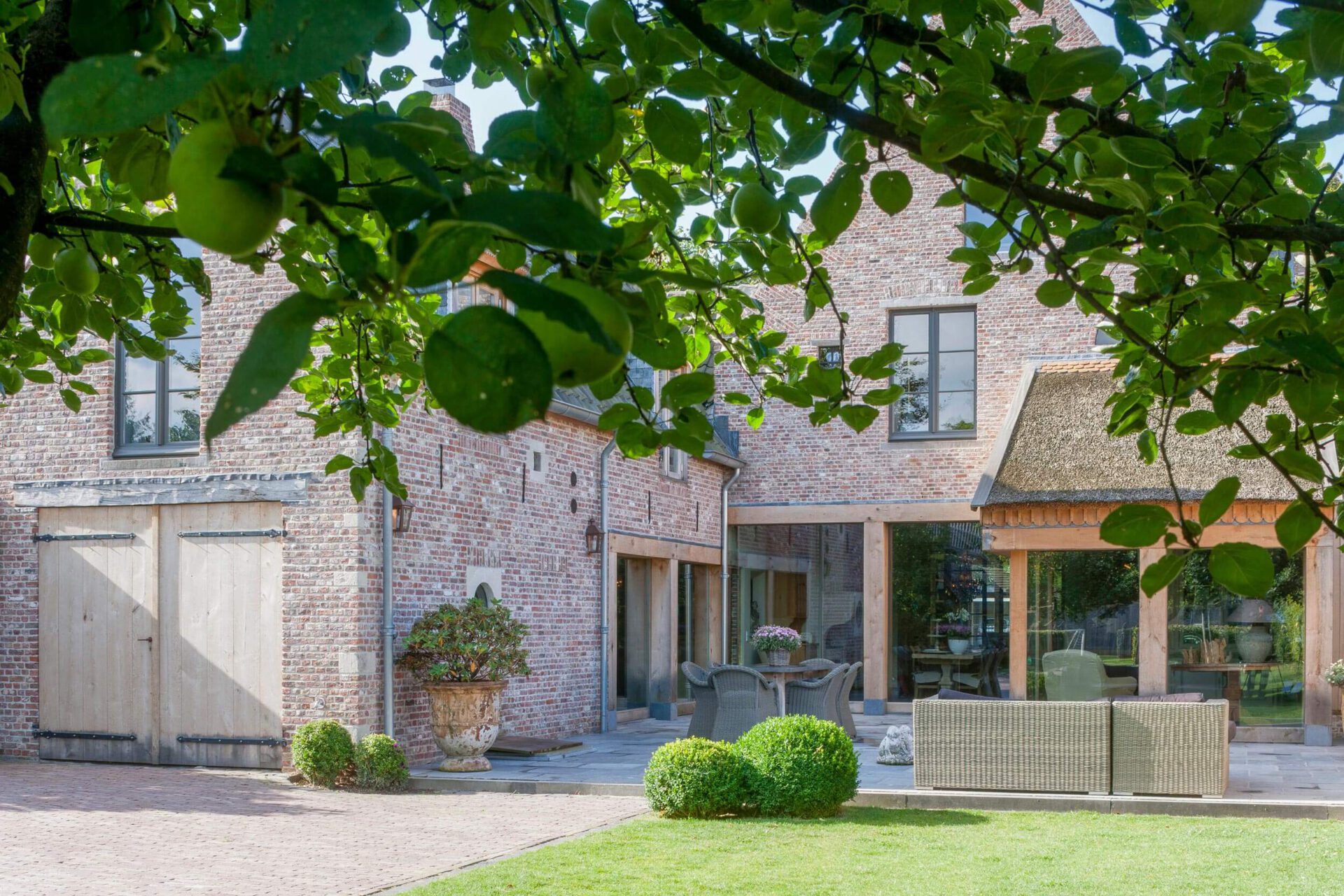 To emphasize the old look even more, several details were added. We see several wrought iron wall anchors, old oak beams, an antique oak front door and a garage door made with old oak planks.
In the living room there are solid old oak planks and fitted wardrobes were made of rustic French oak. This space is not very large but therefore very cozy. The antique 18th century hand-cut lava stone fireplace with accessories is the eye-catcher here. Sofas, chairs, lamps, coffee table and old home accessories all come from 't Achterhuis and form a cozy whole.
Eye-catcher in the hall is the antique oak spiral staircase and the 2 identical old oak 4-stroke doors. There is also a solid carrara marble sink.
Antique lava stone fireplace
Antique Belgian bluestone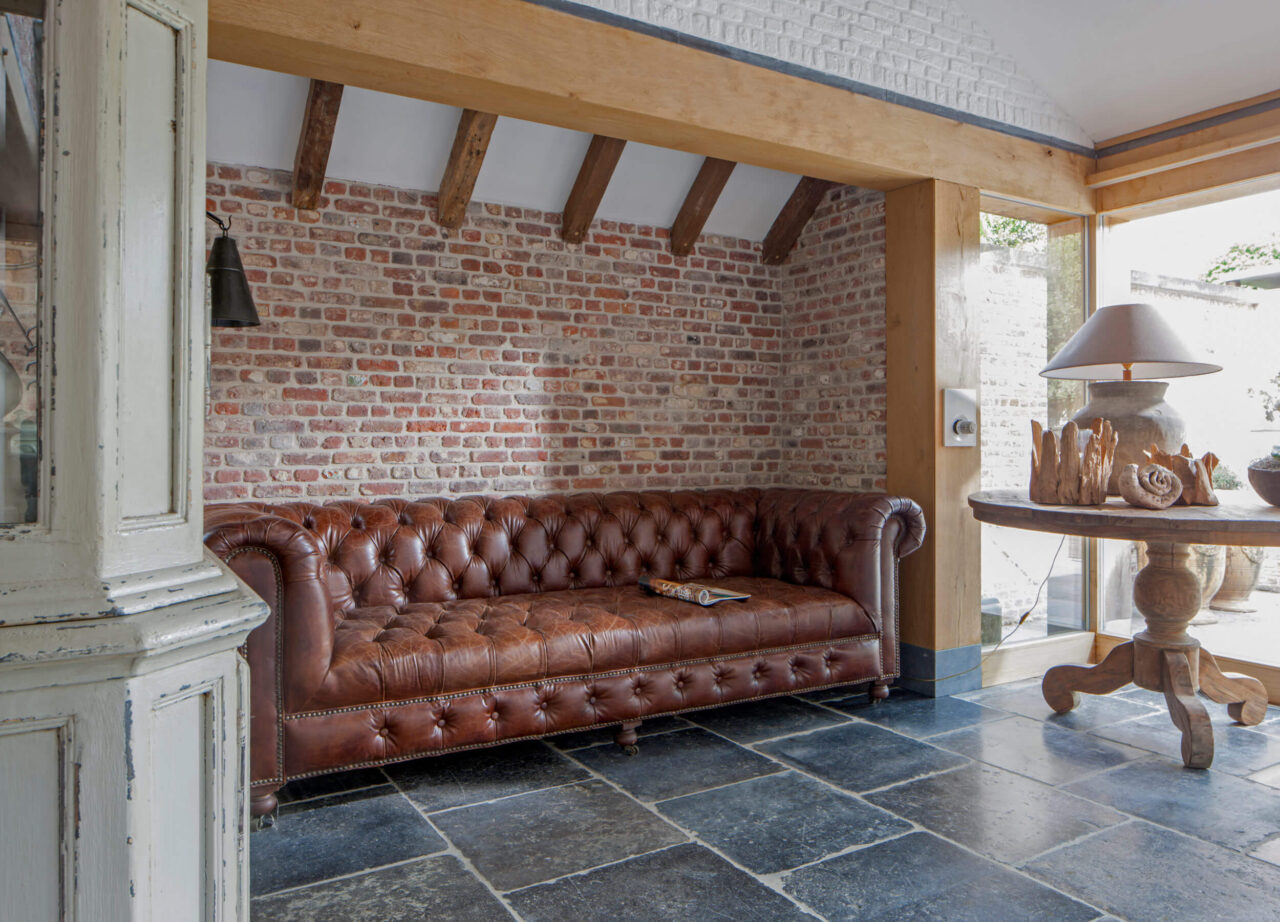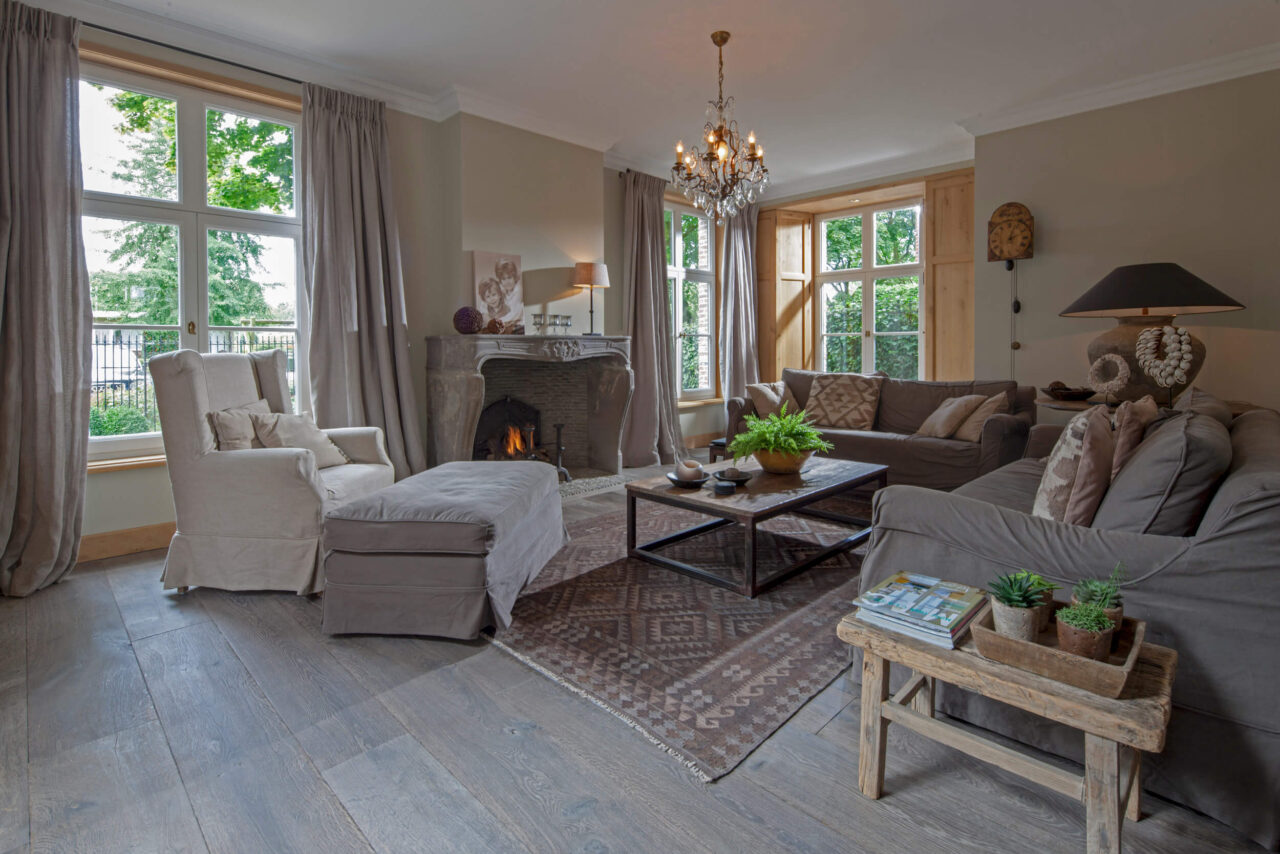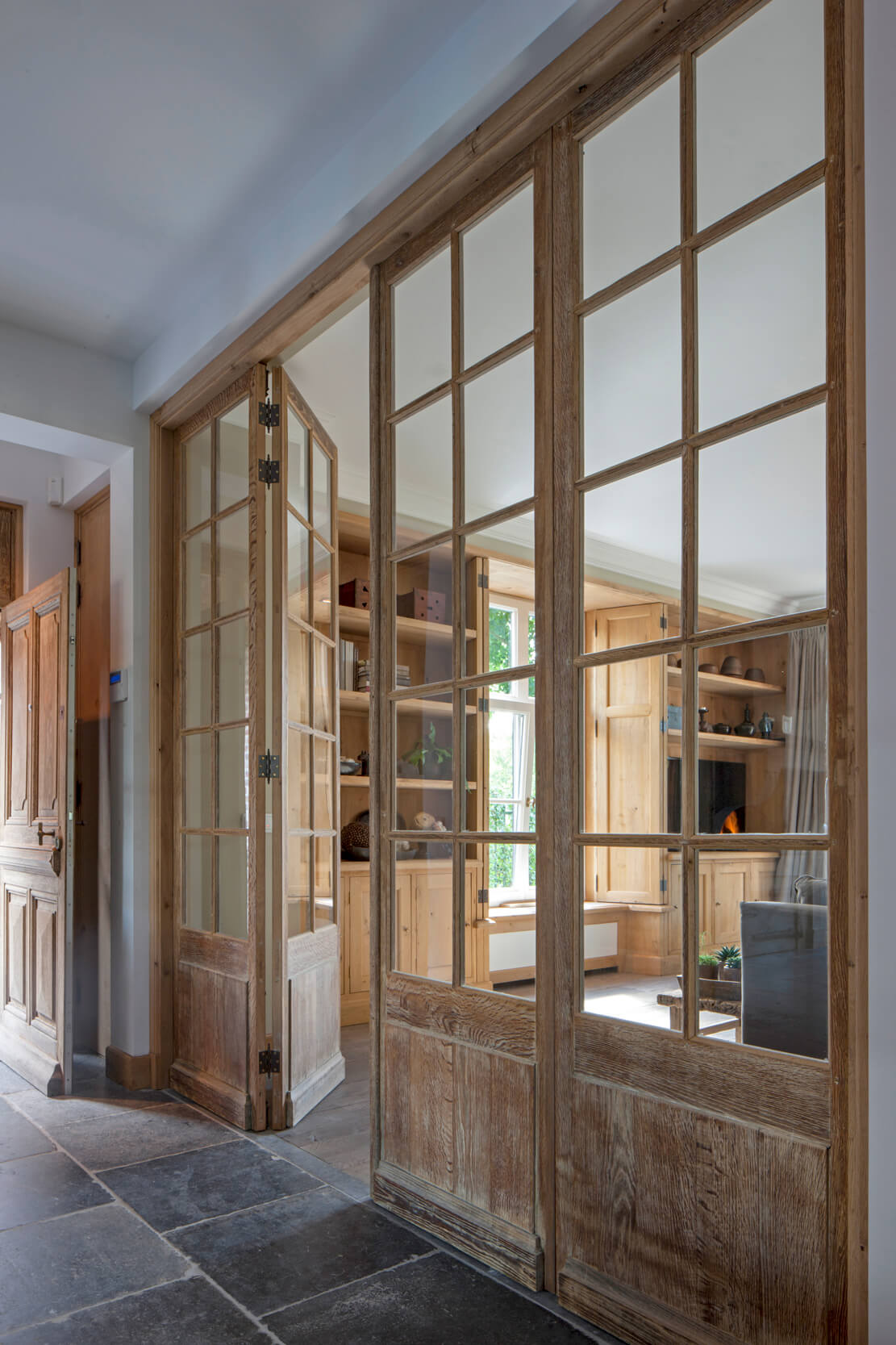 In addition to the solid oak floor in the room, there are antique Belgian bluestone dalles of 50x50cm downstairs everywhere. They were also laid from the kitchen into the garden room and outward to bring the outside in, and vice versa. For an extra outdoor feeling, in the garden room 1 wall was bricked with the same graceful brickwork as outside.
In the basement are antique French terracotta tiles of 16×16 cm.
In the garage tumbled Belgian bluestone tiles of 20x20cm.
The kitchen was also completely designed by 't Achterhuis. It is a combination of old and rustic oak, Belgian bluestone and handmade Dutch whites of 13x13cm.
Also in the kitchen applies: the 18th century antique campagnarde fireplace is the eye-catcher and also the central point. There is also the 3.5 meter long handmade old oak kitchen table with above it an antique French crystal chandelier.
marble sink with lefroy-brooks faucet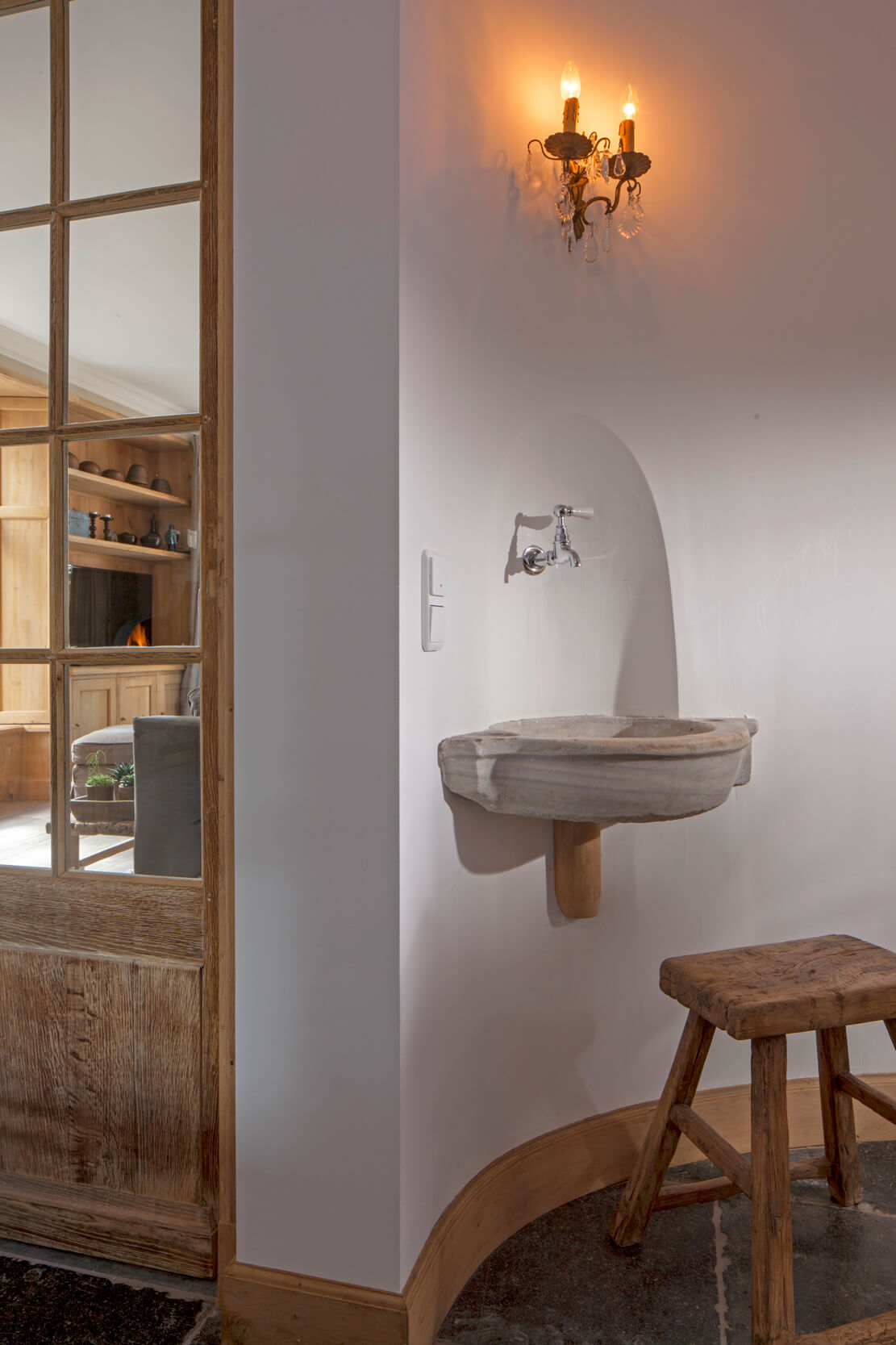 antique Belgian bluestone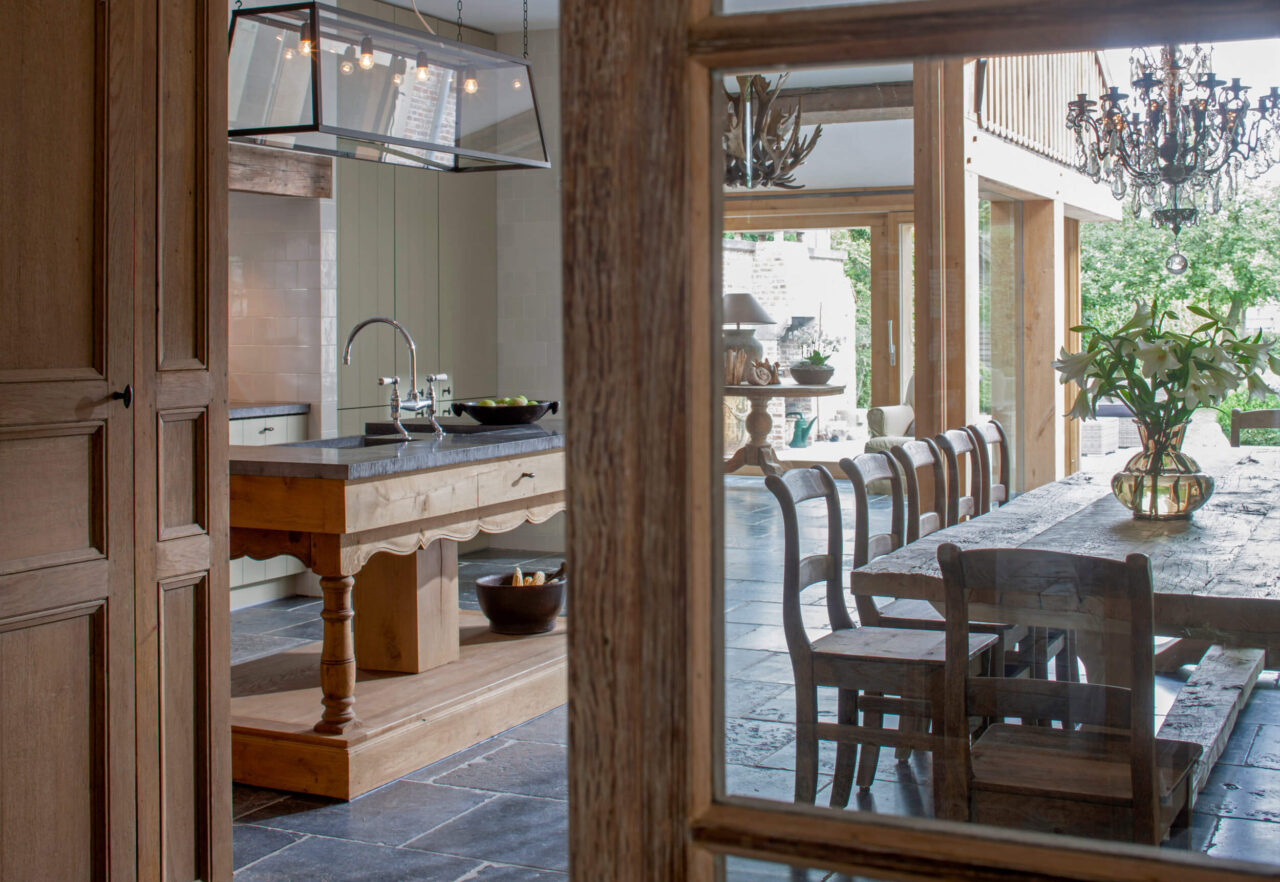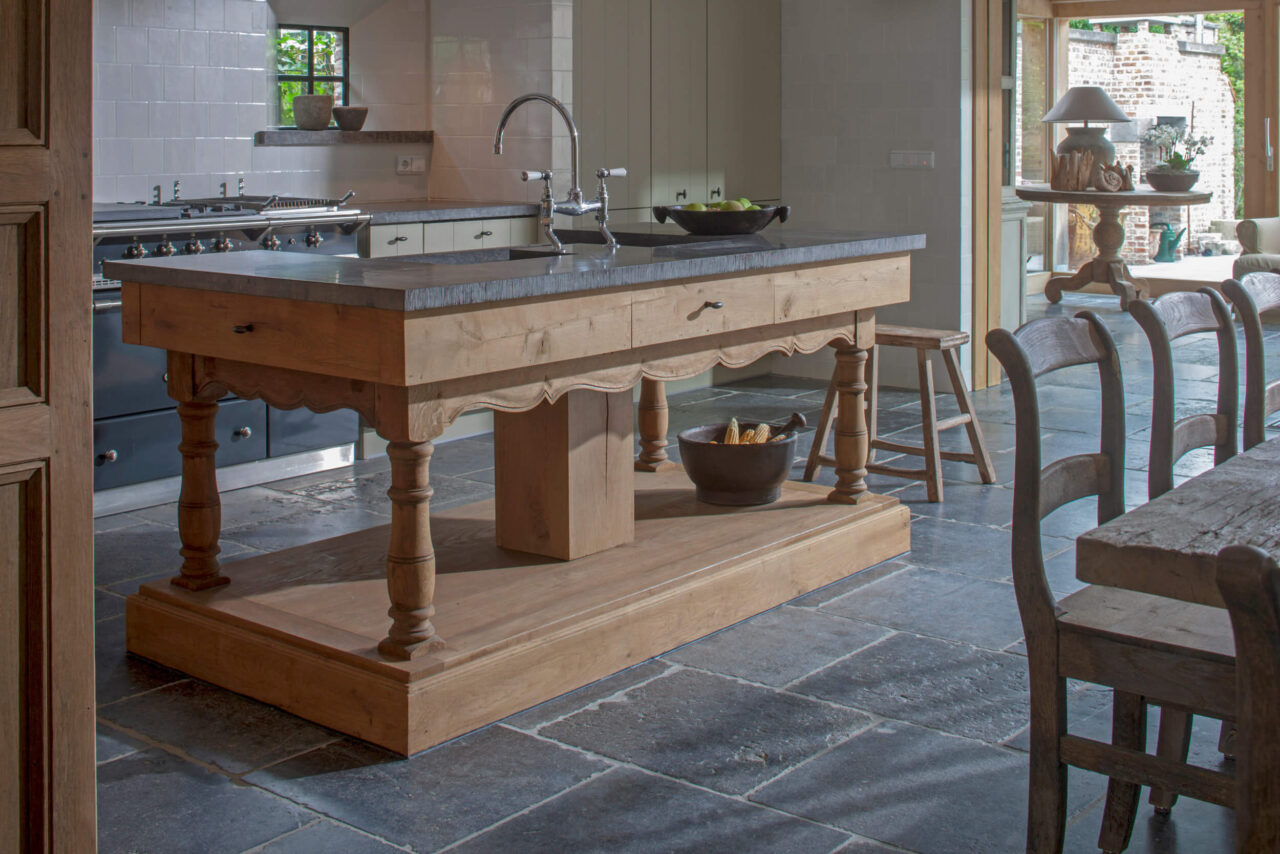 lefroy-brooks kitchen mixer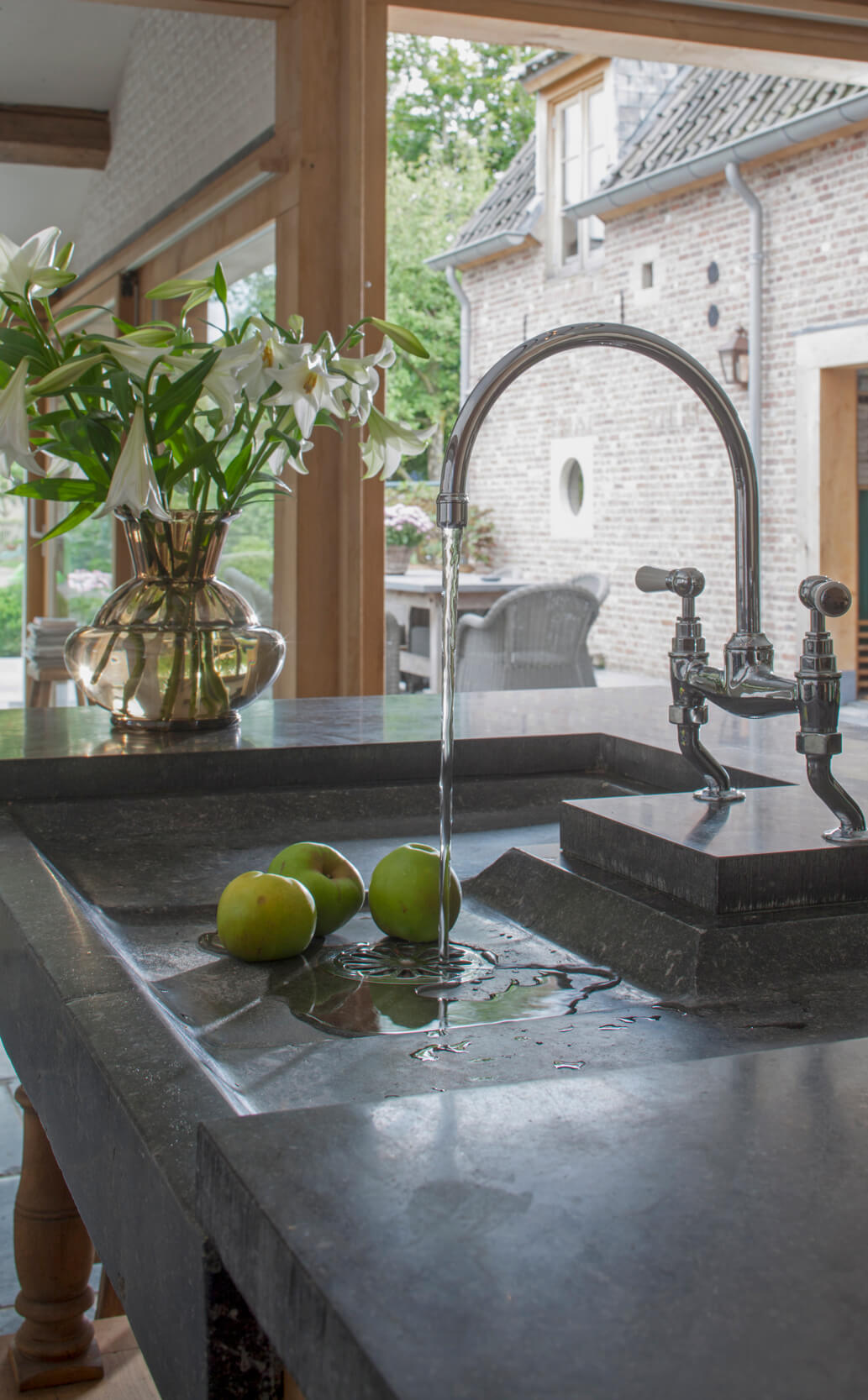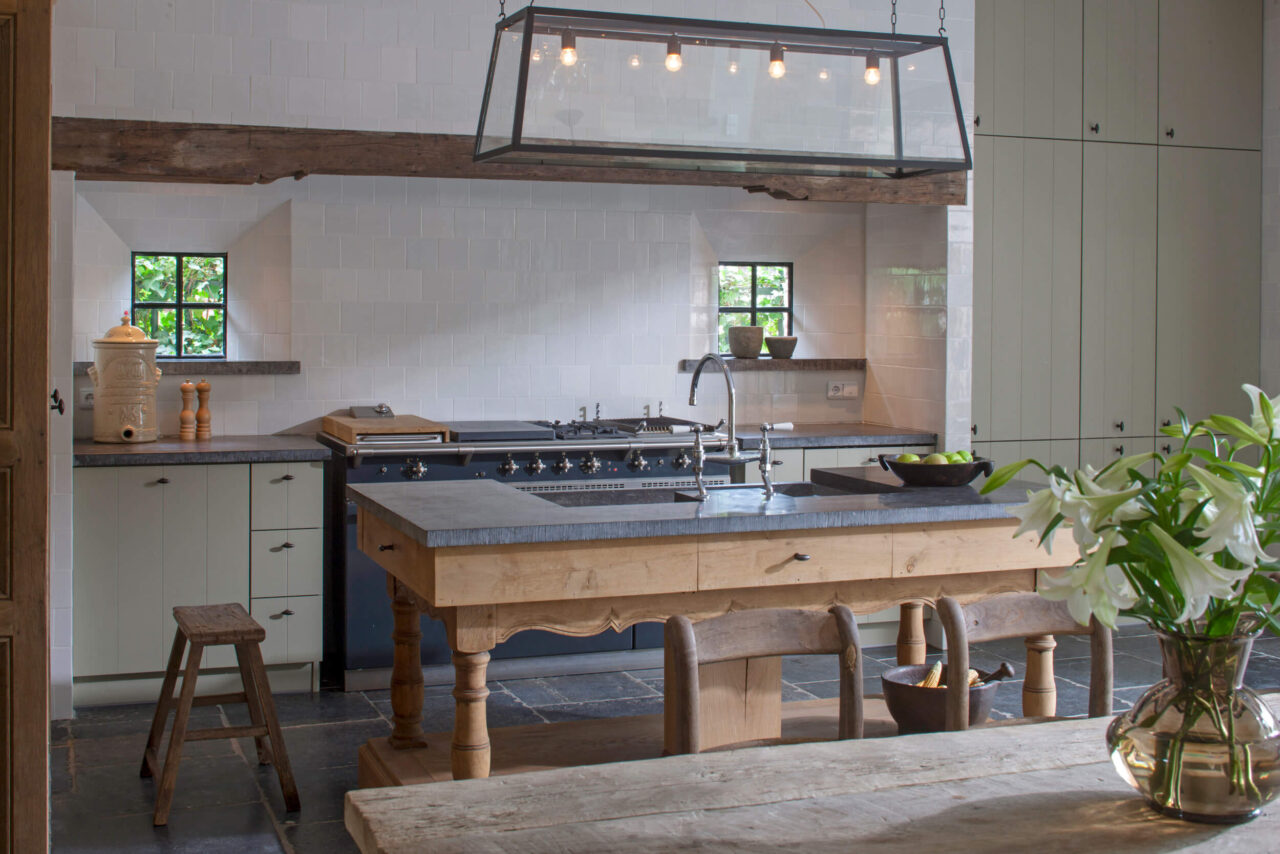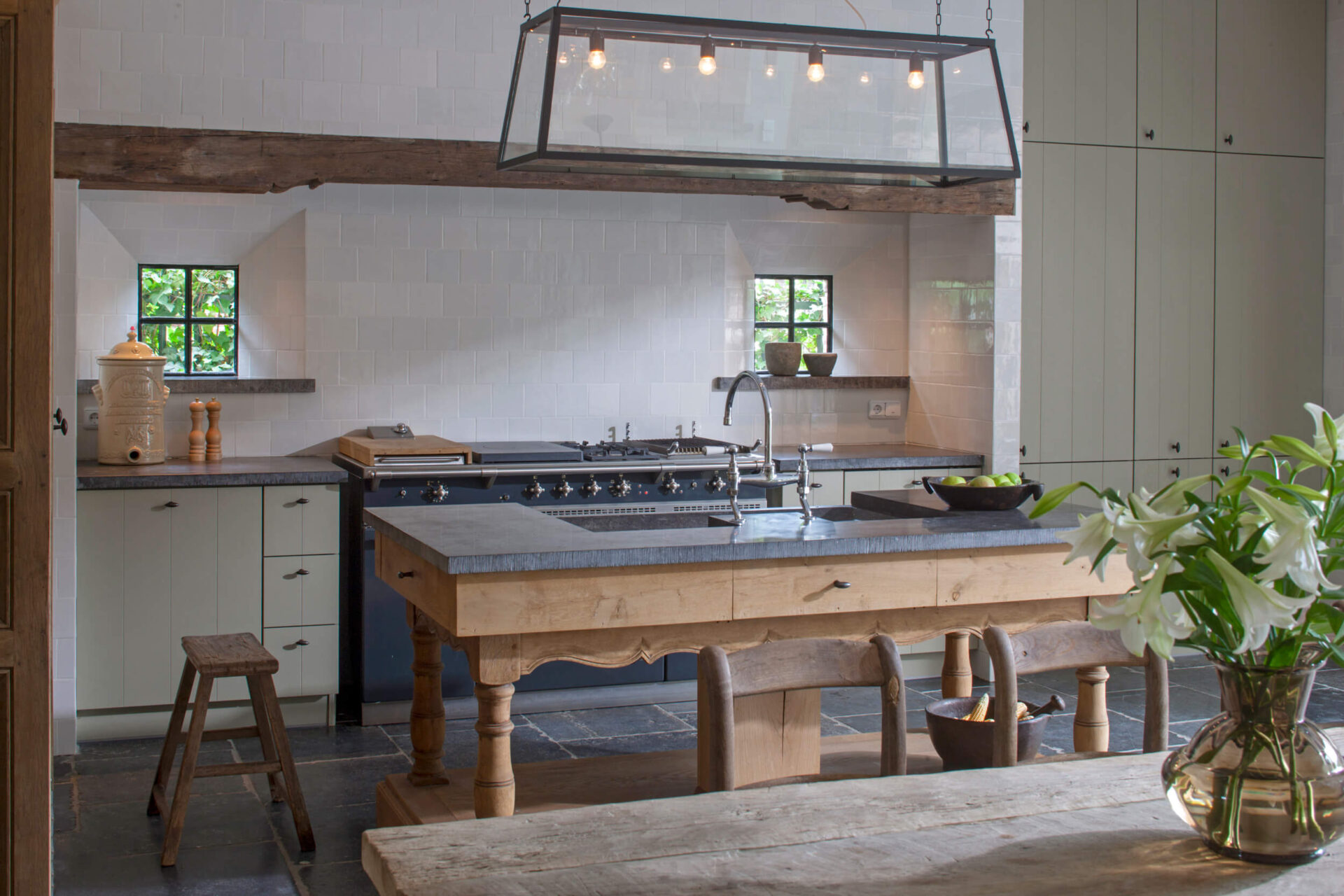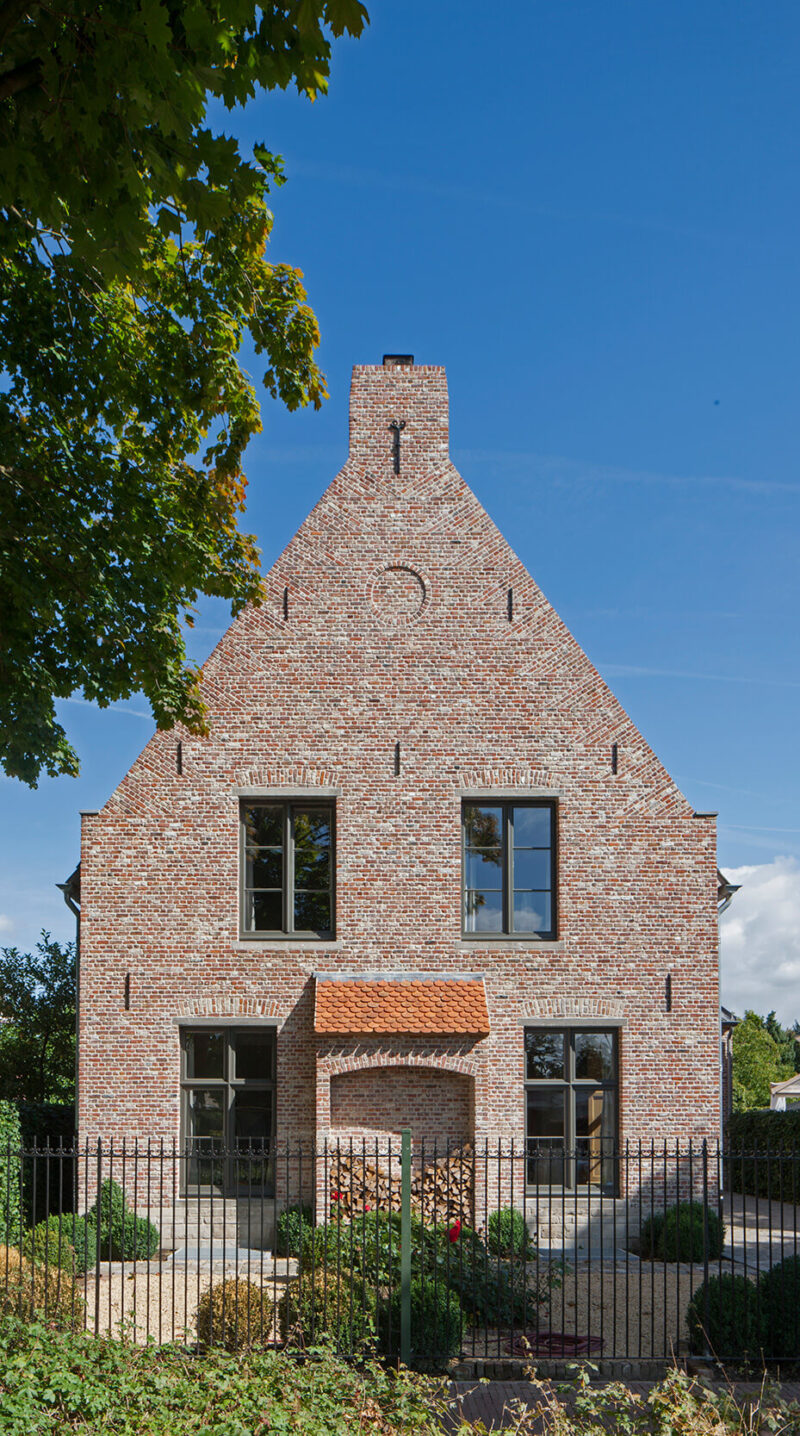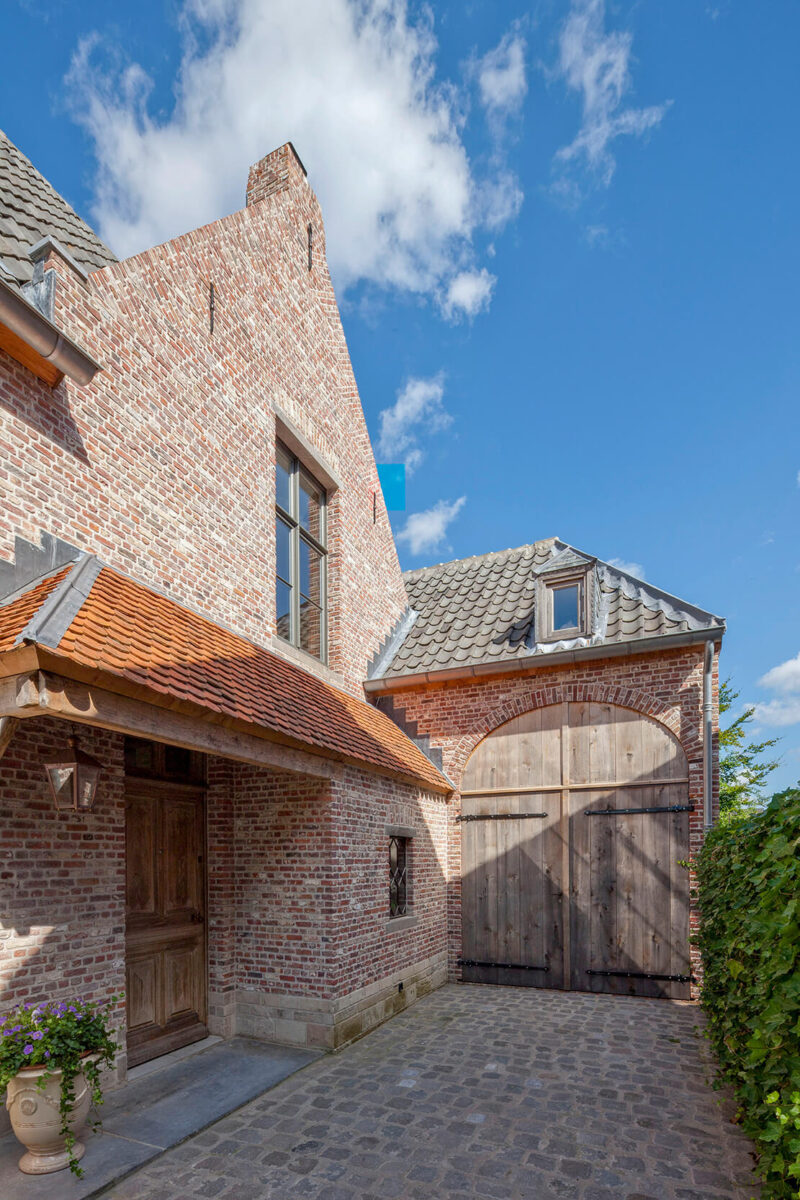 Furthermore, all furniture and accessories are supplied by 't Achterhuis. The staircase from the kitchen to the basement consists of recovered solid Belgian bluestone steps.
Upstairs there were also old oak floors in all rooms and antique carrara marble in the bathrooms. The sanitary is from Lefroy Brooks. The cabinet walls are also made of rustic French oak.
All in all a successful project where very good thought has been given to the many authentic details. Because of this a comfortable and maintenance friendly house was created.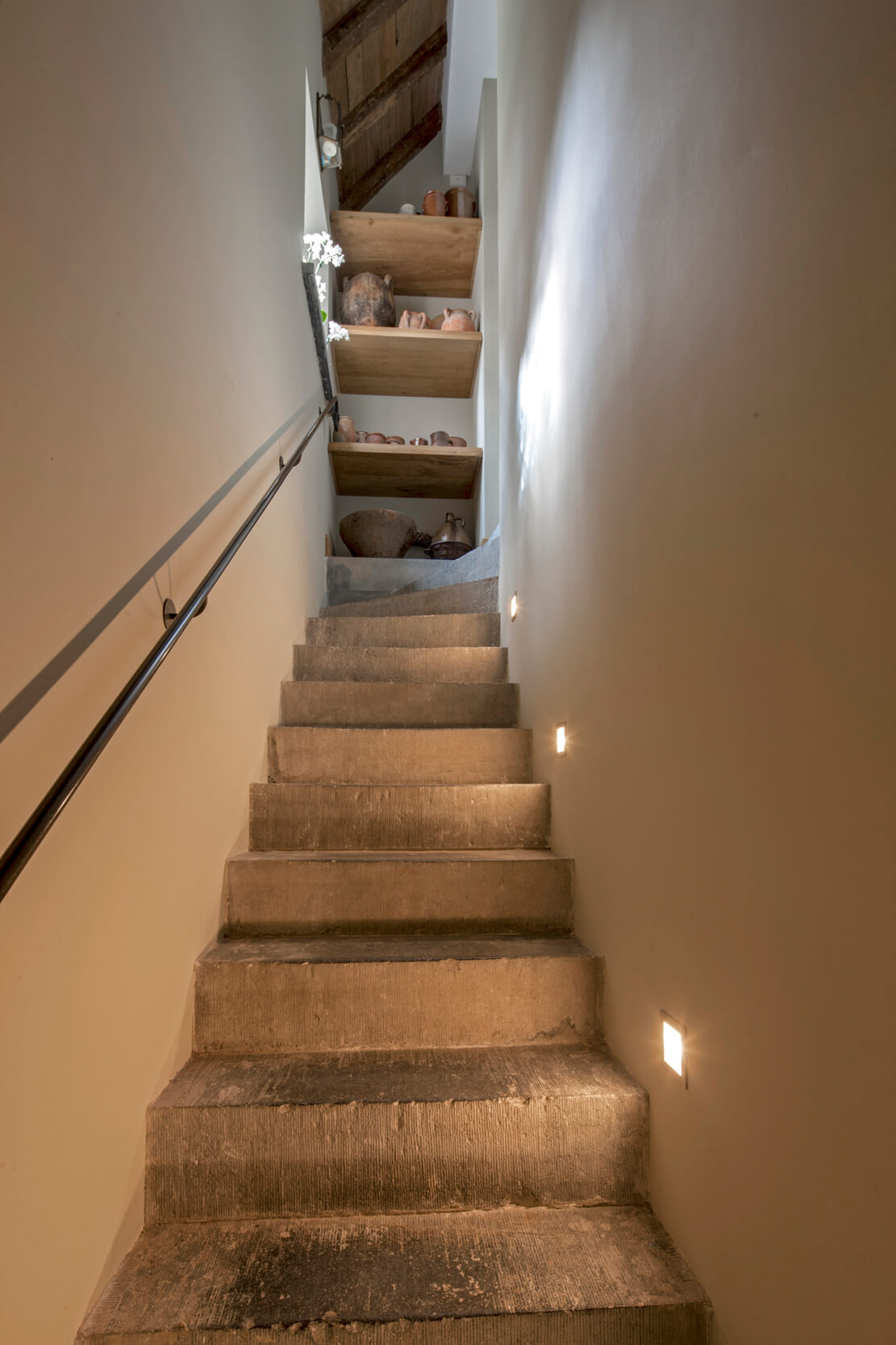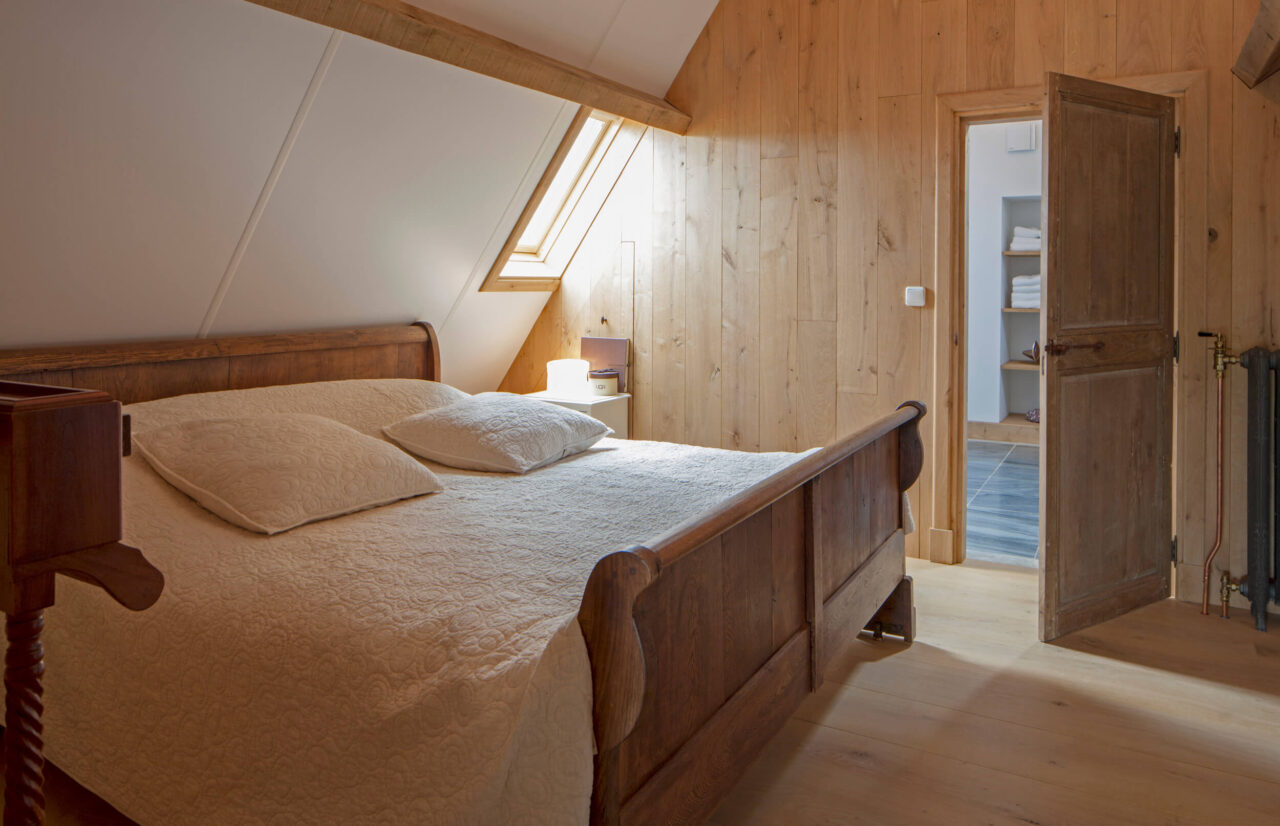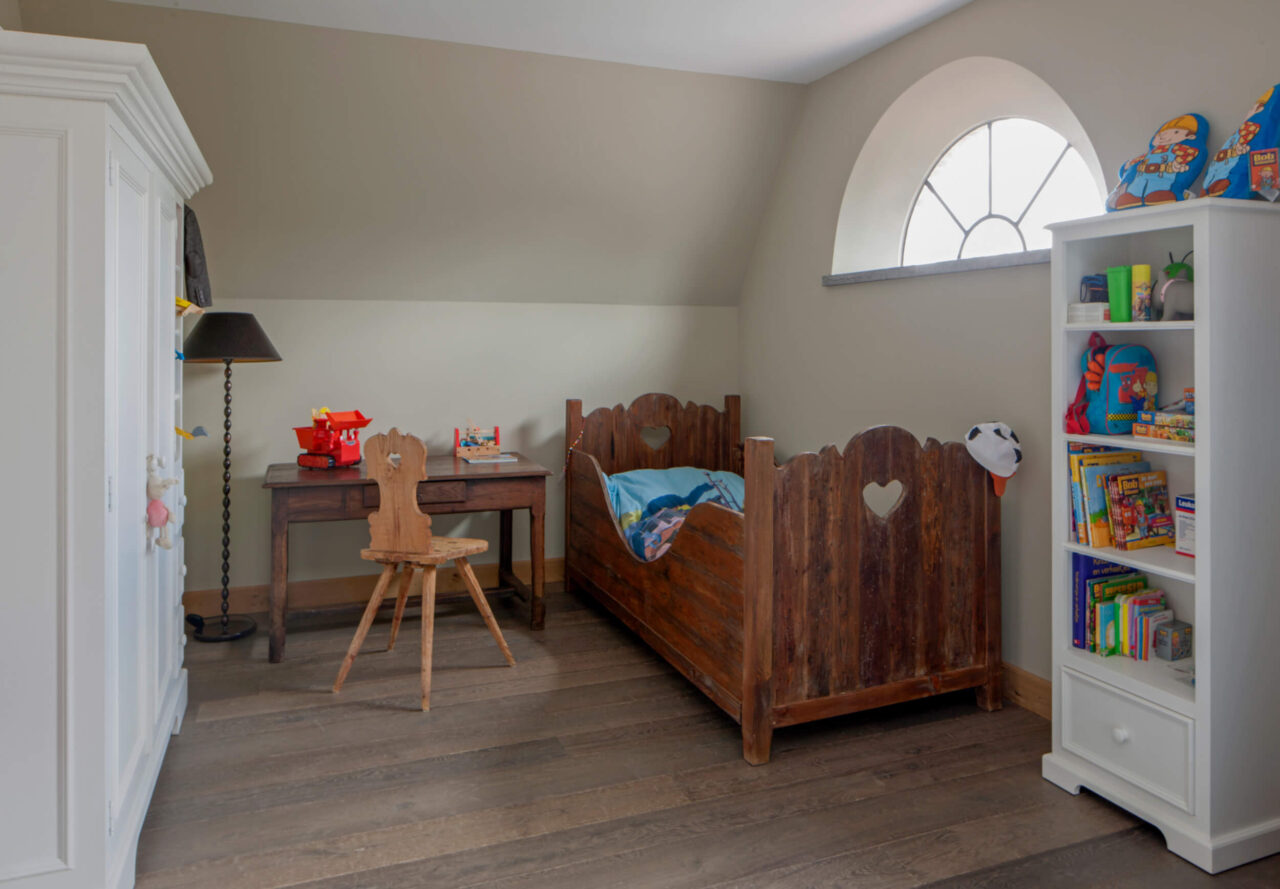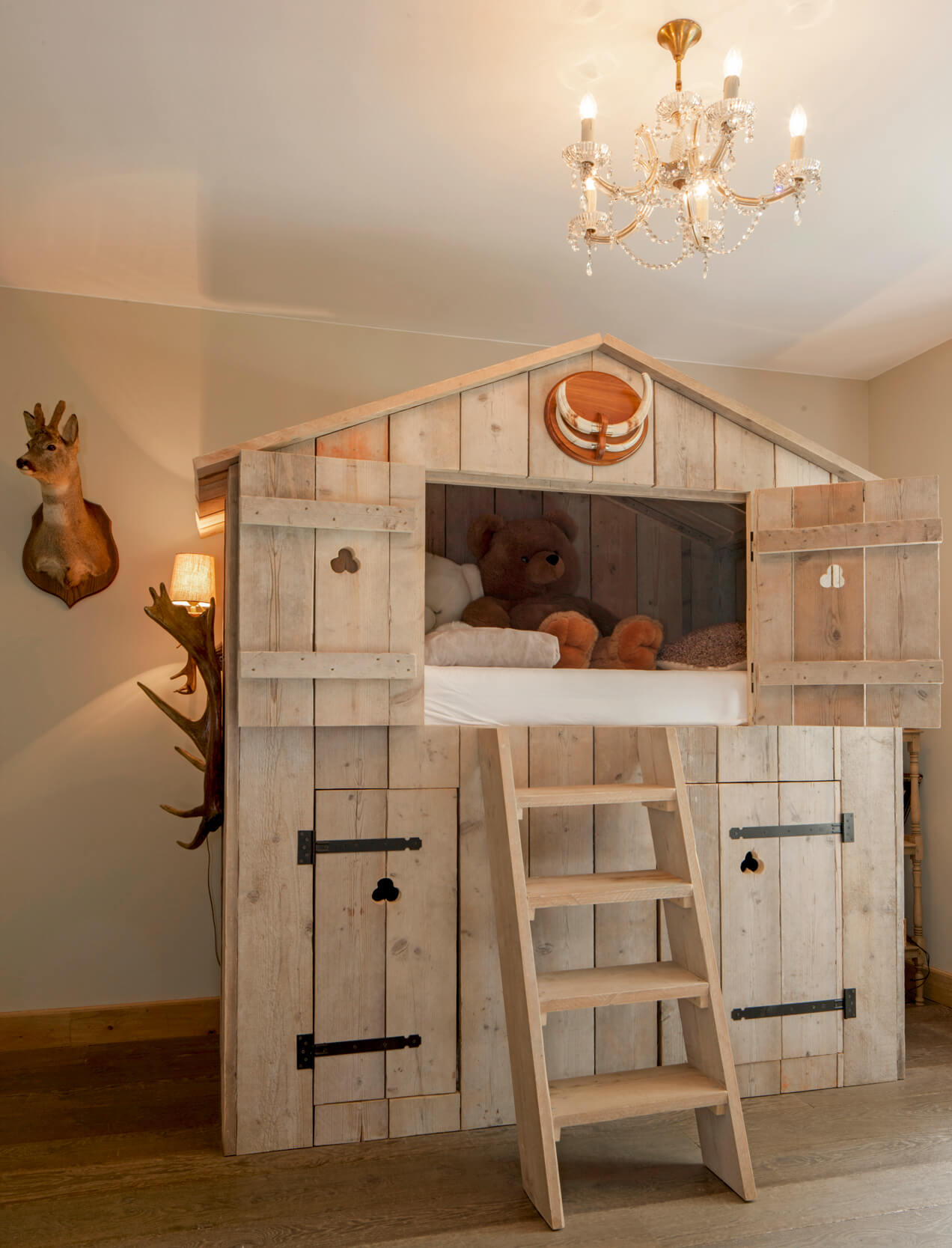 carrara marble foor tiles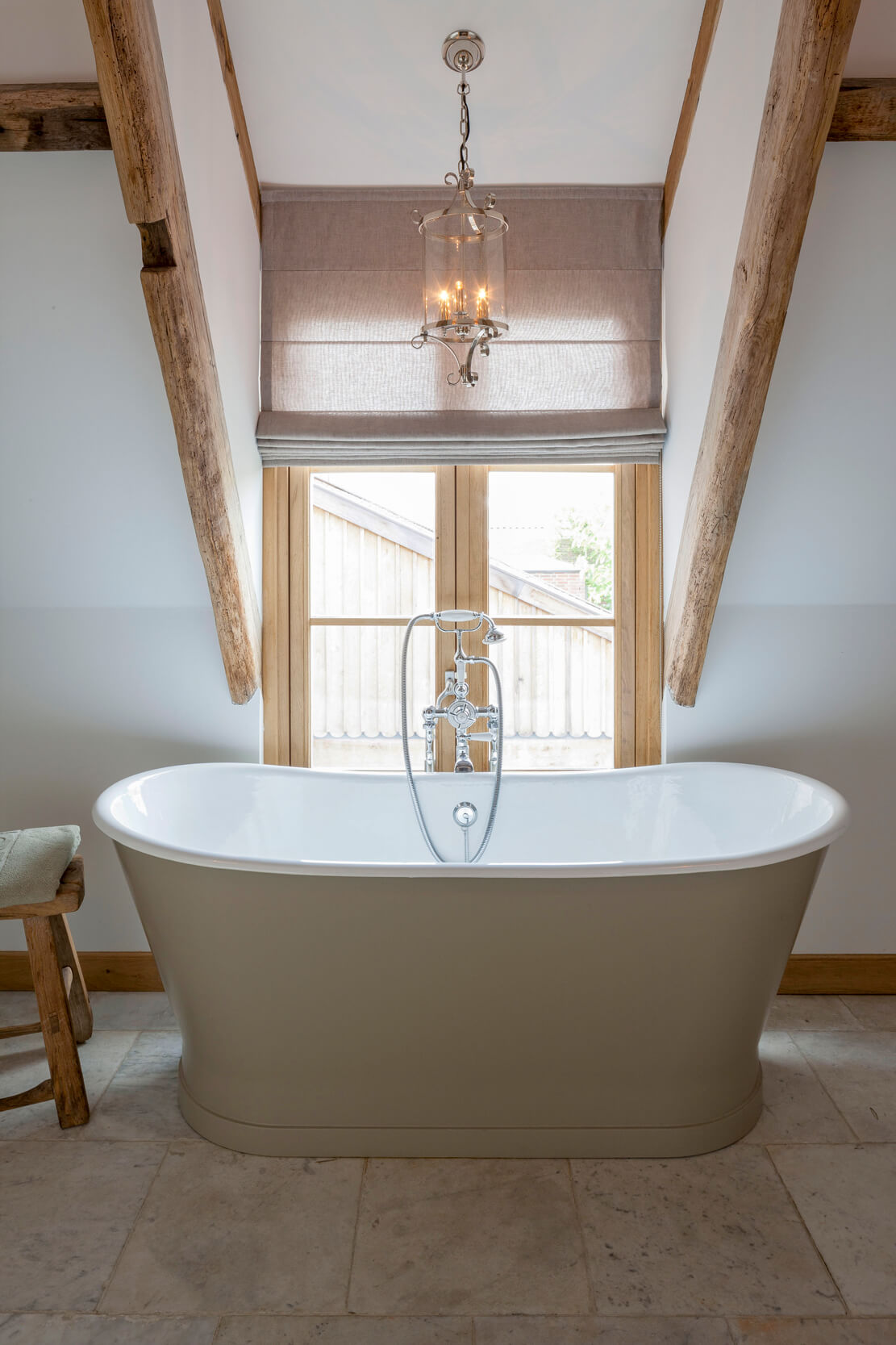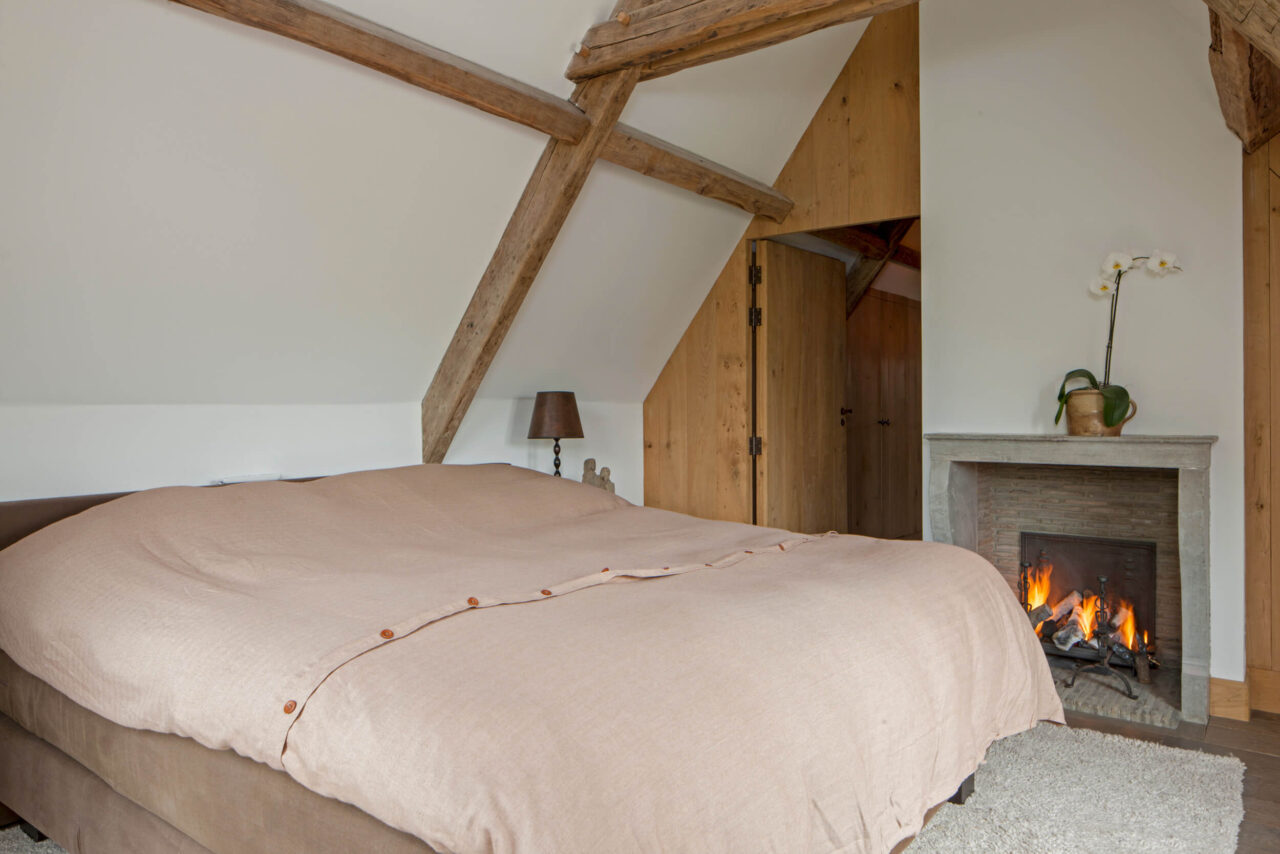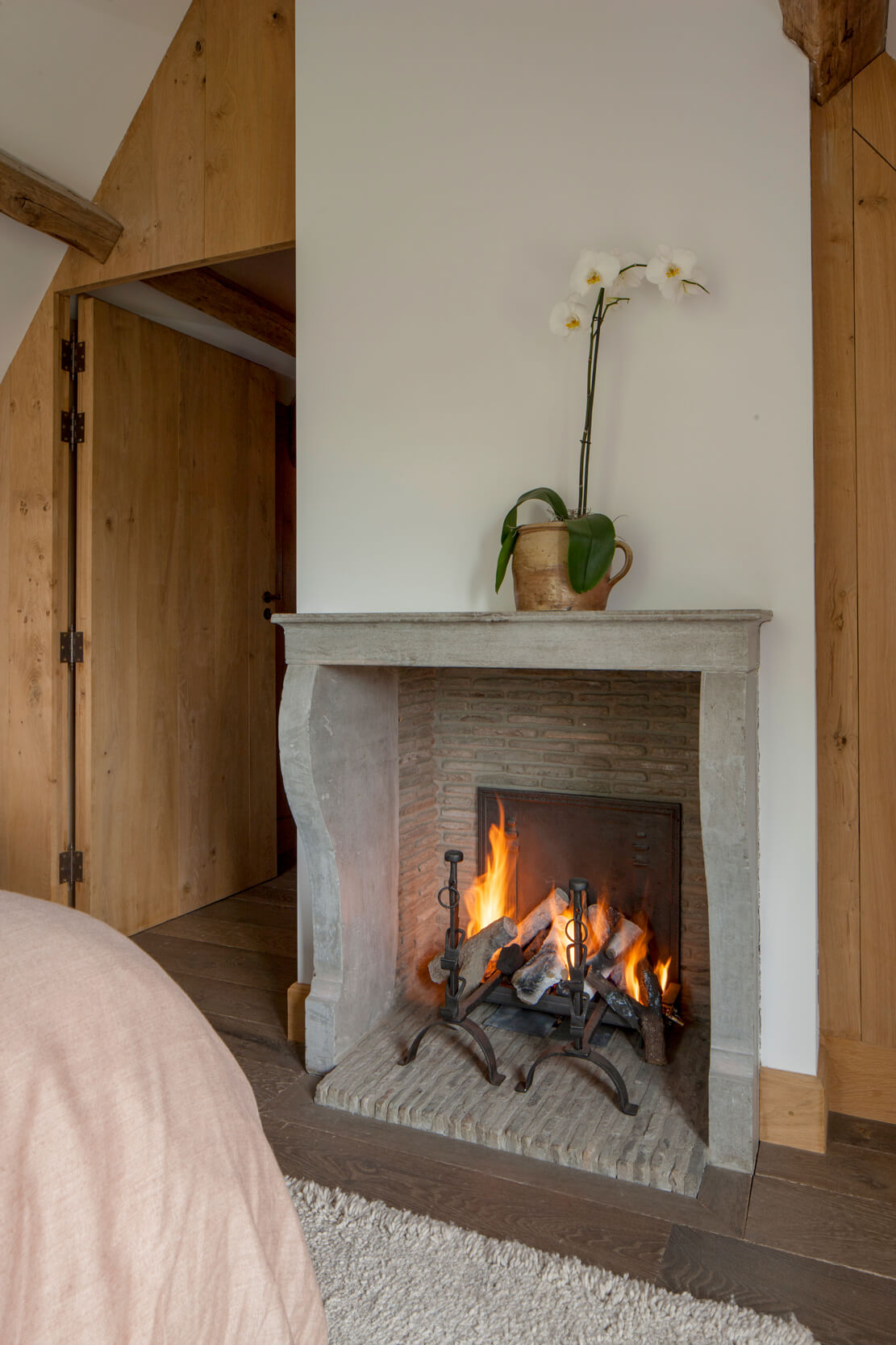 freestanding bathtub lefroy brooks sanitary
carrara marble and old oak beams