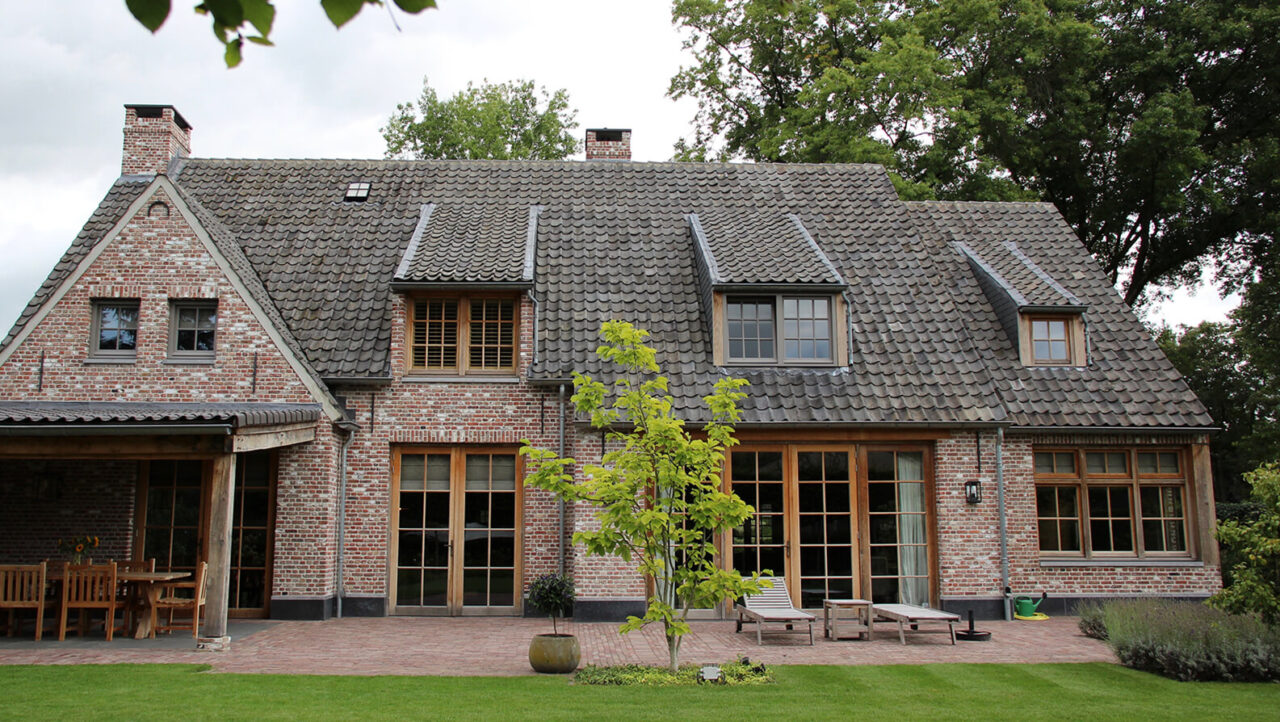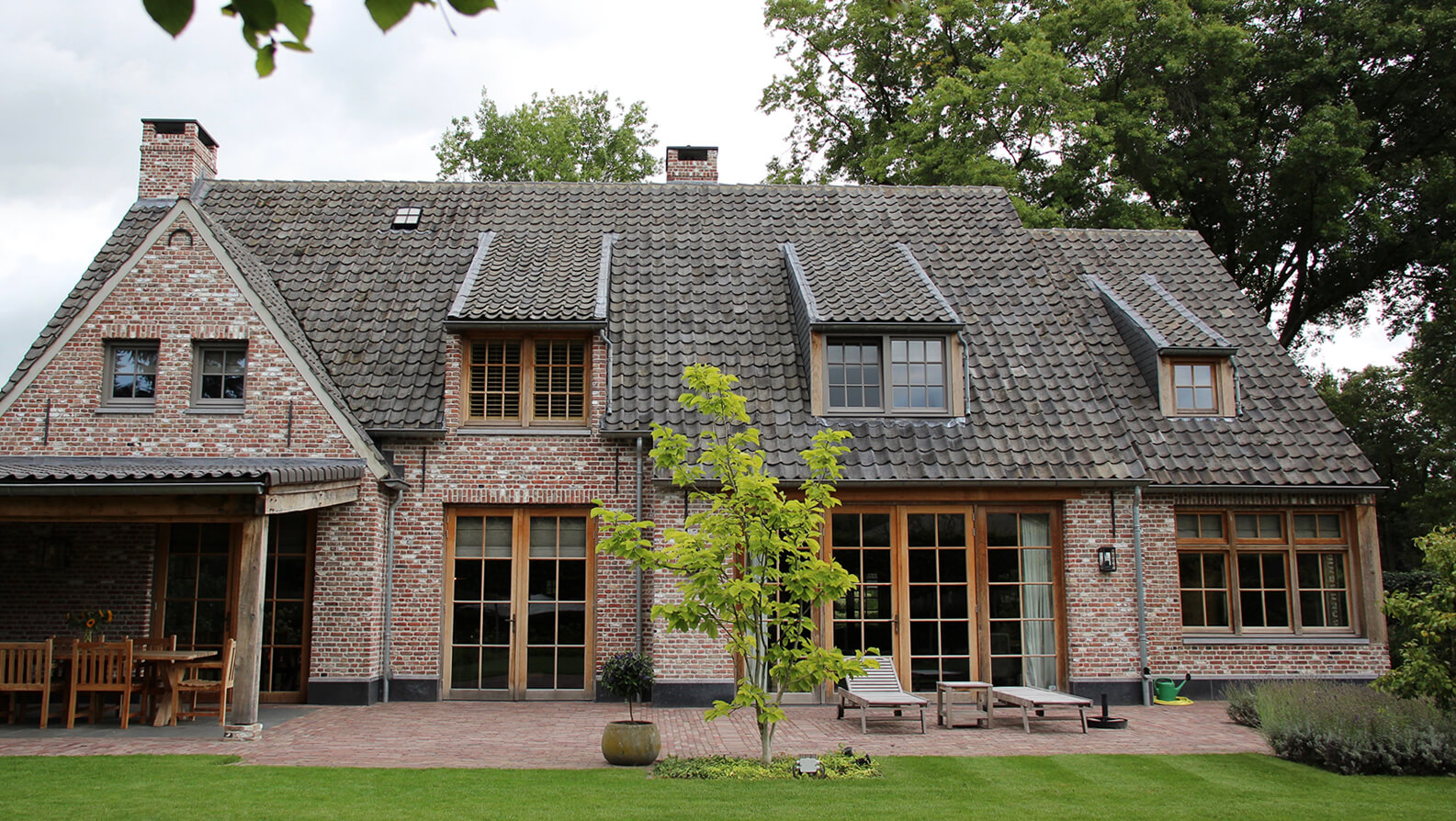 By using durable, hard-wearing, imperfect materials, you can also fully live in the house without stress for a scratch or damage. Perfect for this family with young children.
The facade was masonry crosswise with recuperated red Kempish stones and rolling layers above the windows, many Belgian bluestone elements. On the roof are old Boom tiles. All this was combined with untreated oak window frames and doors for a tough and rural effect.
sandstone kitchen fireplace
herringbone parquet with a sandstone fireplace
Indoors, indestructible floors have been used as solid oak planks and parquet and Belgian bluestone tiles. With these same rustic oak planks, many custom cabinets and shutters were made.
In the bathrooms there are different types of marble. The sanitary wares are from Lefroy Brooks, also the freestanding bath comes from 't Achterhuis. The (antique) fireplaces provide an extra rural character. Old two-stroke doors and four-stroke doors were combined with solid oak new doors.
The interior is also a mix and match of unique lived-in items with new comfortable items, including the sofas and dining chairs.
belgian bluestone tiles and glass doors
freestanding bathtub on marble tiles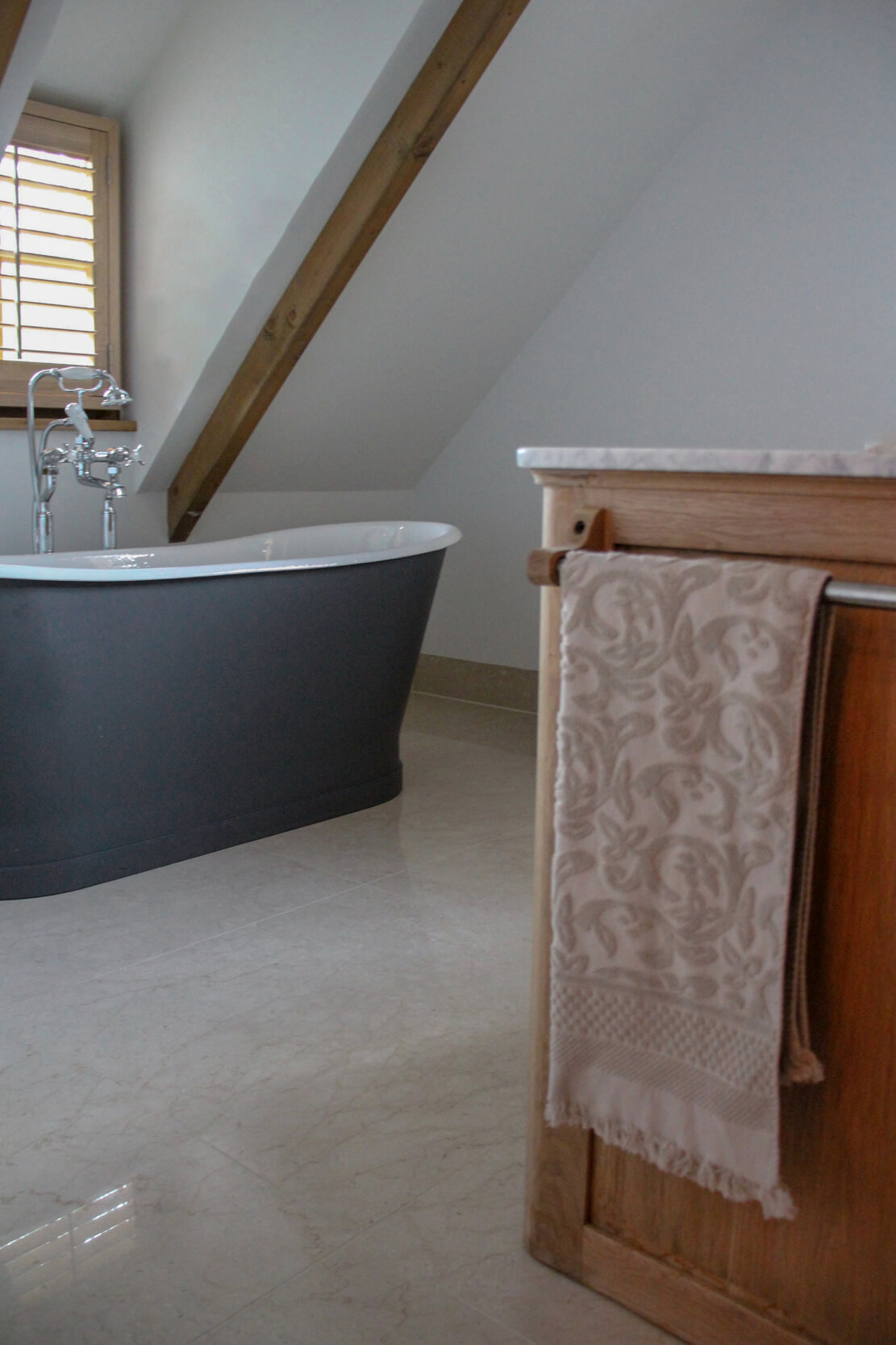 herringbone parquet with oak doors