roof tiles and old bricks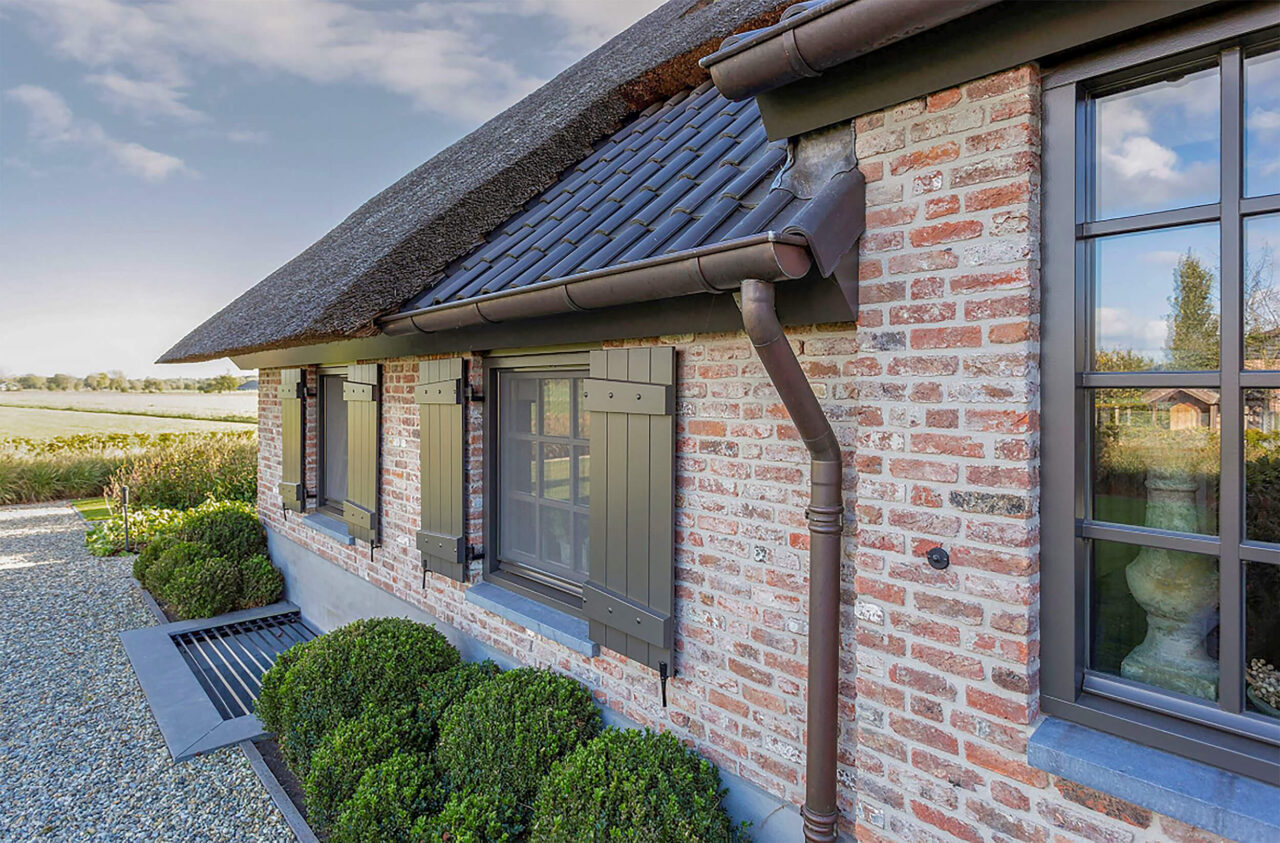 Indoors, mainly salmon nuanced terracotta tiles were laid. A tile floor that can be laid in almost any room and is easy to combine with the rest of the interior.
Old oak planks with an old gray color were laid in the room. This colors beautifully with the antique stone fireplace.
farmhouse made from old bricks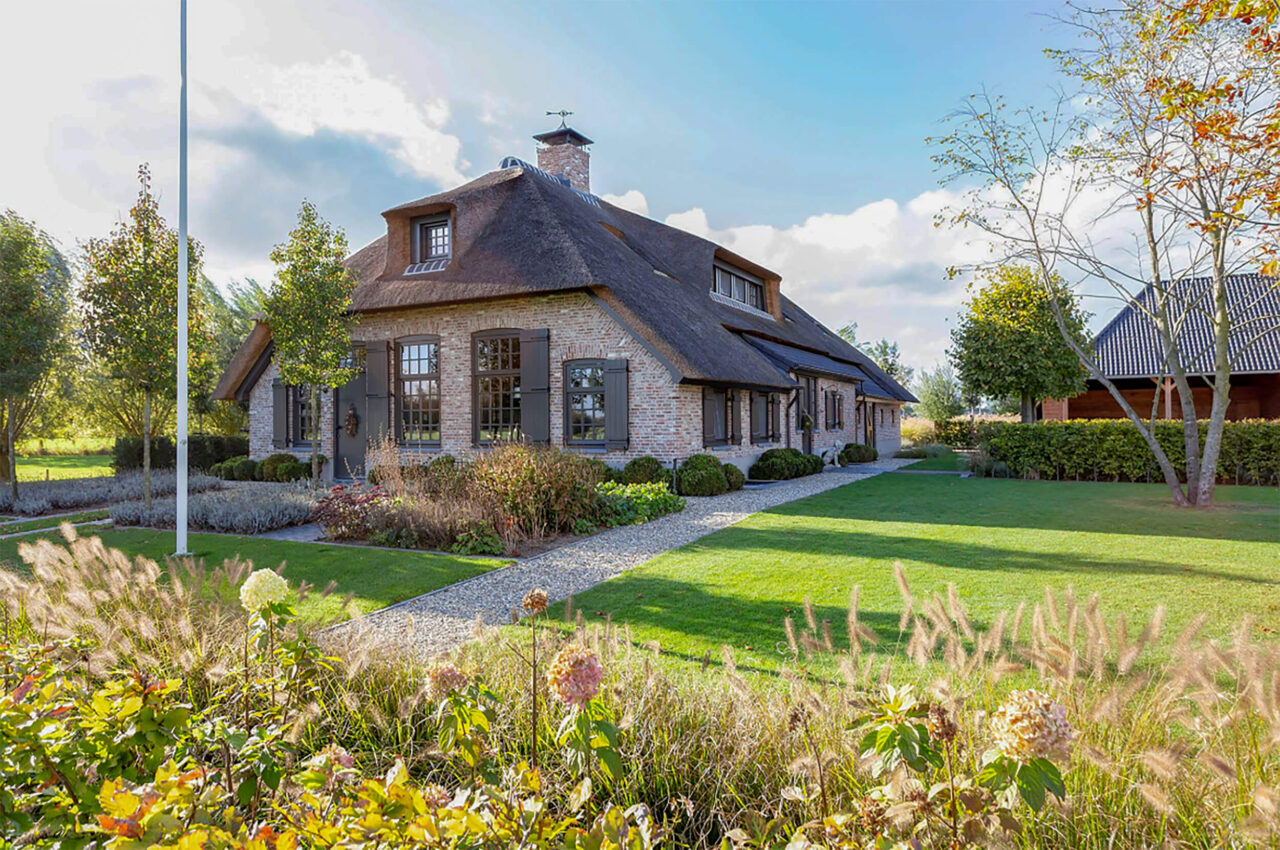 The old coffee table and the beautiful antique round table with old jug lamp have the same aged look as the antique fireplace. It's the kind of details that make the picture inside complete.
Most of the chandeliers, floor lamps and table lamps were purchased from us, as well as the old decoration.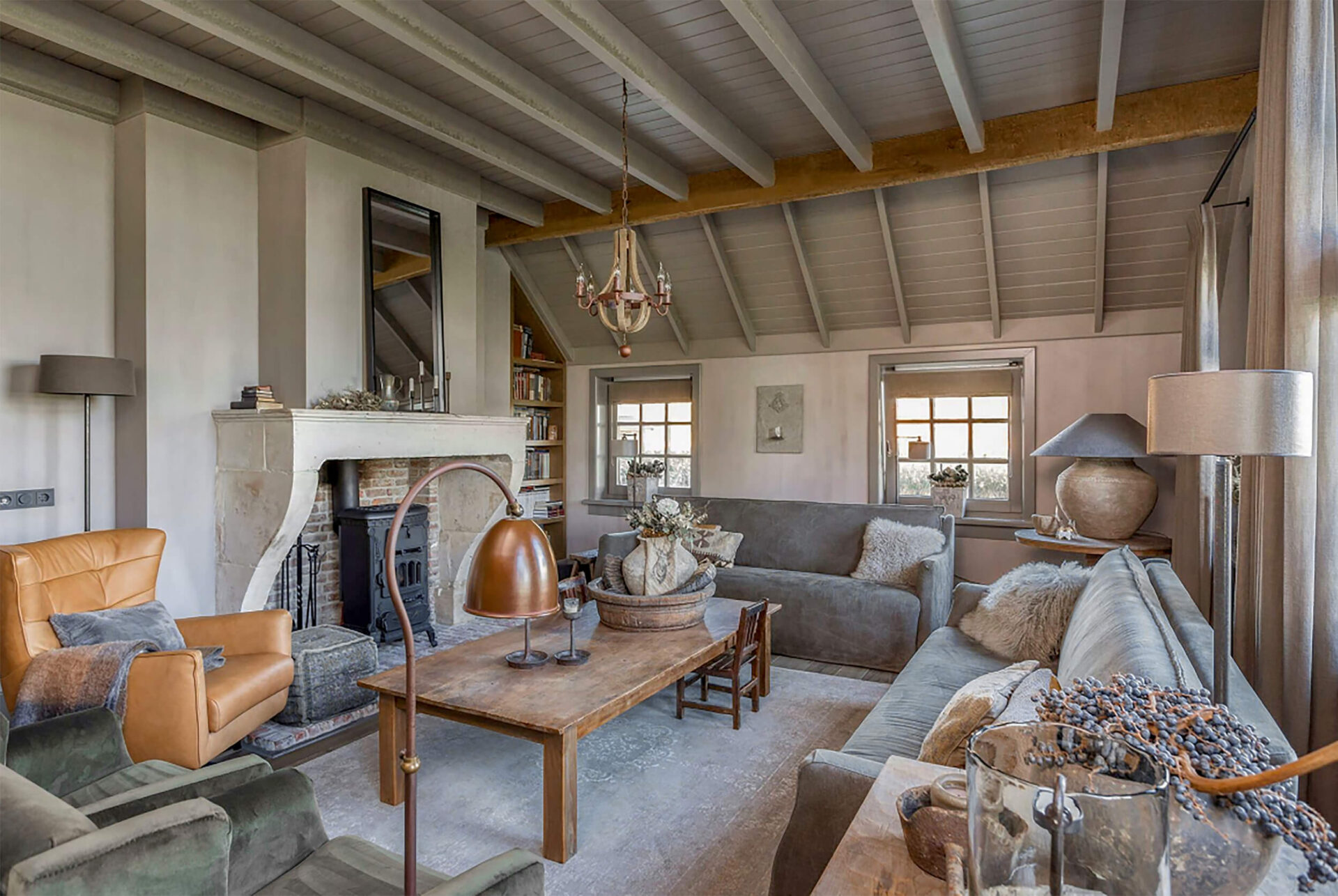 A massive antique Belgian bluestone trough is given a new purpose in the bathroom. Such an eyecatcher ensures that you can keep the bathroom very sober for the rest.
In the kitchen handmade Dutch whites were used on the wall. Again very peaceful in combination with the antique French terracotta tiles on the floor.
All in all, a beautiful, unique living formula, which through this choice of materials is guaranteed to provide a lot of living comfort and enjoyment!
antique terracotta tiles wooden stairs
old French terracotta tiles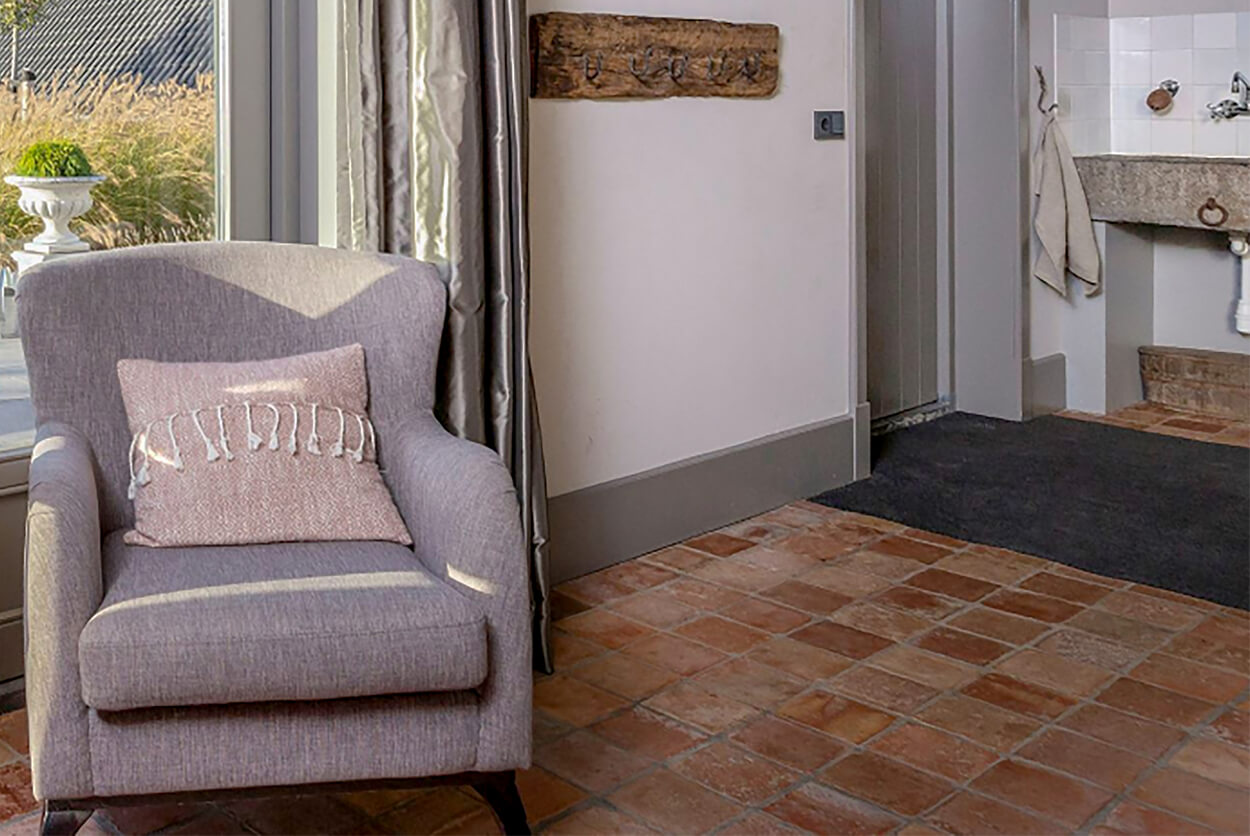 chandelier over an antique table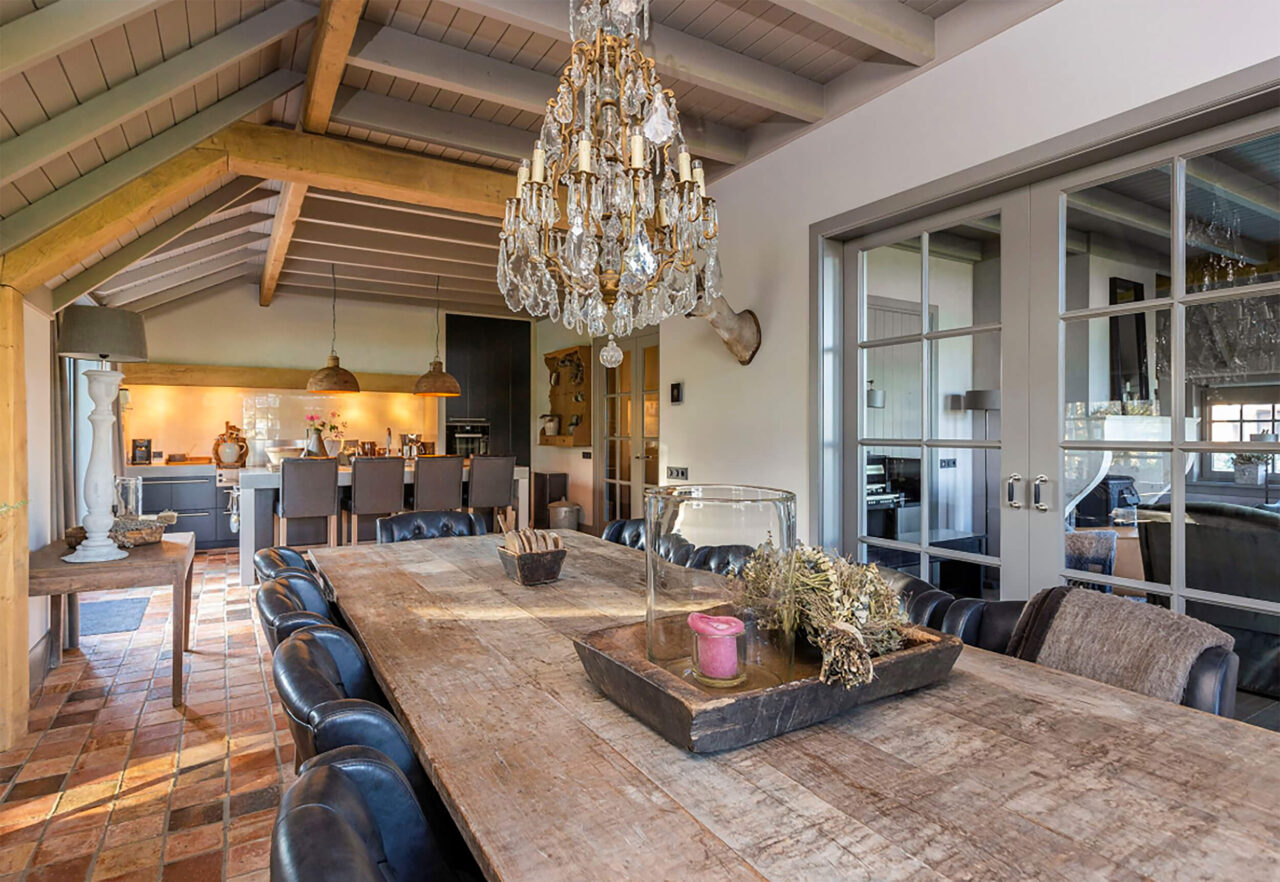 old oak beam as eyecatcher